
Table of Contents

About the Author

Related Posts

Best Audio Recording Software
Although audio extractor might seem unnecessary for some people, it actually plays a big role at some people's jobs. After all, audio extraction is needed when you need audio from a specific video/audio that can, especially if it can greatly enhance your work. Or, you can extract a song from a video whose song cannot be found on any music platform.
Seeing how audio extractor can greatly help your daily activities, it is best to have a software to do the said activity. If you would like to find the best audio extractor, you can find one from the list  provided in this article.
TOP 10 AUDIO EXTRACTORS:
Top 1. Audio Extractor - Windows Movie Maker
Windows Movie Maker is a pre-installed Windows software that has plenty of uses. It has the main features you need to create a movie, such as trimming, cropping, add transition effects, and many more. However, you can also do other things such as extracting audio, reducing the size, sharing the software to social media, and many more.
Unfortunately, Windows Movie Maker also has its drawbacks. Although it has an endless amount of features, the features are not friendly for beginners. The interface itself does not help since they are a bit outdated and not easy to use. So if you're a beginner, you might have a hard time using Windows Movie Maker.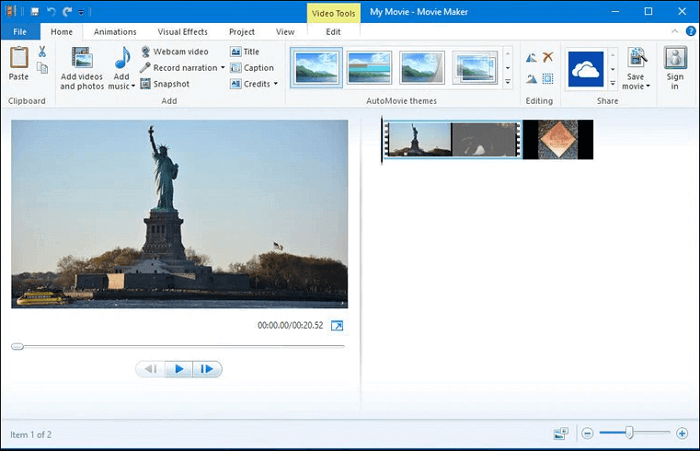 Pros
Has complete editing features
Pre-installed presets for edits and transitions
Option to organize photos and videos easily
Cons
Cannot edit the effects of the visuals
Does not allow changes for contrast and saturation
Clunky layout that prevents easy usage of features
Top 2. Adobe Audition - Extract Audio
If you're confident with your skill for audio extractor, then Adobe Audition might be the perfect match for you. The software released by Adobe is an advanced audio and best free video editor for PC that does everything in one. Do you need to trim the audio? Then I can do it for you. Do you want to change the video's settings? Adobe Audition will help you to do so.
The advancement of the software, however, is what makes the software a miss sometimes. Although it has lots of unique features (such as wavelength visual), they are not arranged in such a way that you can use them easily. Mastering the software can take quite some time and even months if you don't dedicate your time to it.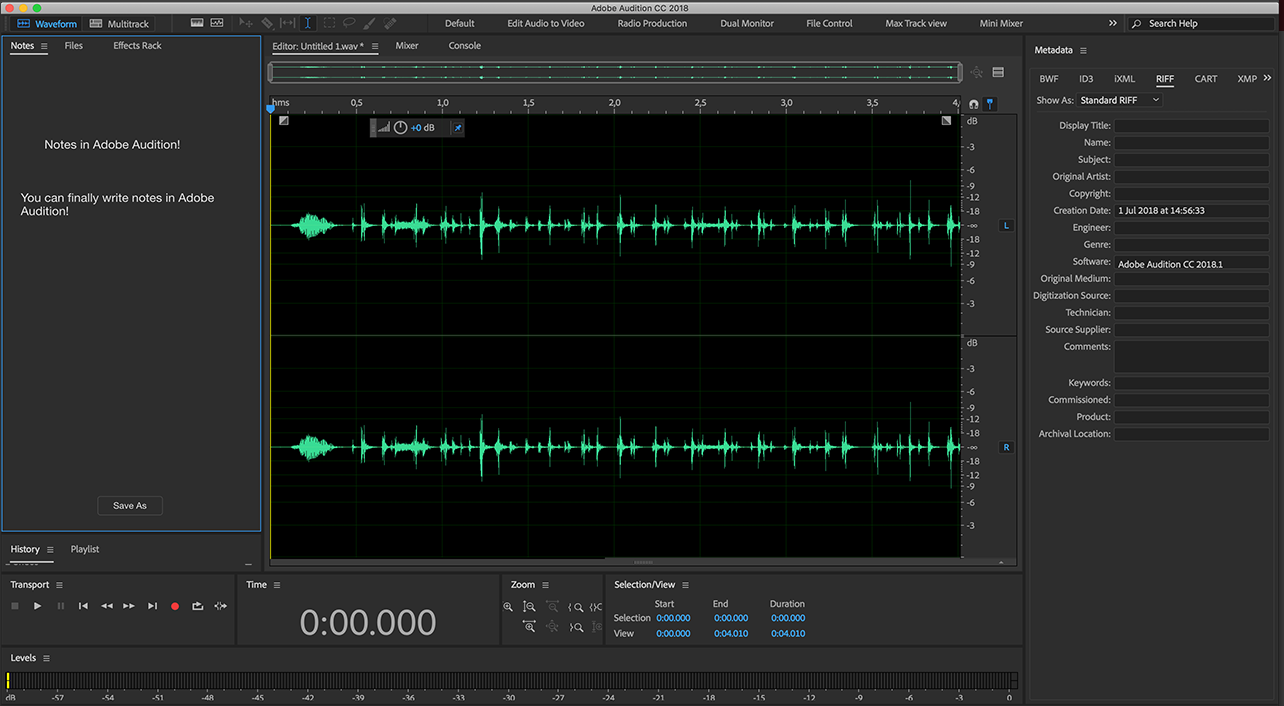 Pros
Offer multitrack features to users
Known for its professional result for noise reduction
Audio wave visual that greatly aids the editing process
Cons
Lack of precision for editing and scrubbing video
Interface makes it hard to find your own audio
No help guide to aid for mastering the software
Top 3. VLC Media Player
For those who want to use a simple audio extractor, VLC Media Player is a great choice for you. Yes, it is both a best music player for Windows 10 and editor at the same time. As an editor, VLC Media Player has all the basics covered, such as conversion, audio extraction, labels, and many more. The interface is pretty straightforward, so it will be easy to use the said features.
Besides its editing features, VLC is also a great player. It allows you to showcase the hidden subtitles, record the video, and change the quality within a snap. Unfortunately, you won't know all the details of their features because they are quietly tucked within their layout.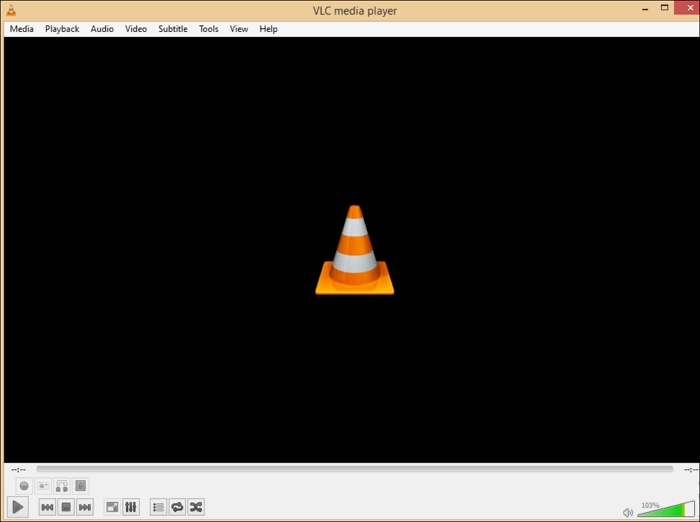 Pros
Simple interface that's easy to use
Variety of formats for both audio and video
Available for almost all devices
Cons
Hidden features that are not fully explained
Constant crashes due to various reasons
Lack of visual enhancement for its editing features
Top 4. AoA Audio Extractor
Another audio extractor you can try is AoA Audio Extractor. The software is not only beginner-friendly but also has a decent amount of features you can go by for basic editing, and audio extraction is included in that category. If you want to edit the audio's bitrate and other audio editing, you don't have to worry because the software has it too, and you can do the mentioned things in batch.
However, the software also comes with its limitations. Yes the software does have lots of features, but they are being gatekeeper by the software's price. In order to get all the exclusive features, you will have to pay several amounts of money. This is a great loss since most of the software's highlighted features are the ones behind the paywall. 
Pros
Cons
No preview function for users
Limited number of outputs
Limited features for the free version
Top 5. Audio Extractor - Audacity
If you are up to the challenge, you can try an advanced audio extractor such as Audacity. You can mix songs together, extract them, combine audios, and many more. You can also tweak the sound within the audio such as changing the pitch. The little features that can be overlooked by other software makes Audacity special. It's no wonder why many people love to use it.
Unfortunately, the excessive amount of features Audacity has makes it hard to use for beginners. Those who want simple features should use another software, as Audacity's complexity can give you a headache. It's not easy to master Audacity either, as you will need to study some terms to understand their features.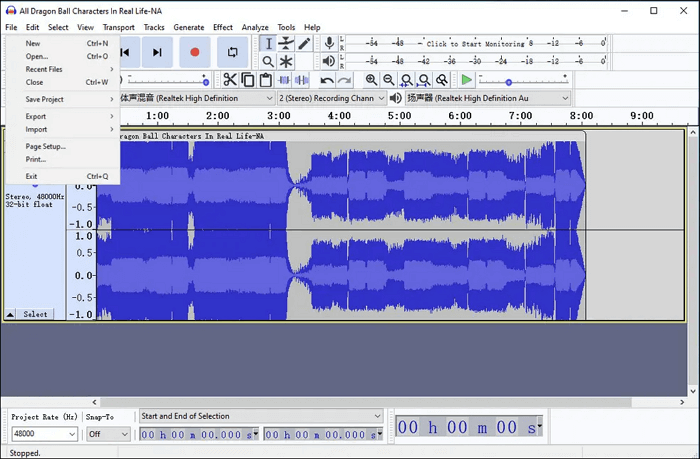 Pros
Allow users to trim, add new audio, etc.
Optimized for live recording
Various output formats are supported
Cons
Does not support non-audio editing
No support team for users
Help tools is not that helpful
Top 6. Audials Tunebite
Audials Tunebite is another audio extractor that is worth noticing. Besides allowing you to extract audio, Audials Tunebite allows you to convert files to various outputs. The conversion also allows you to convert MP3 to WAV free, or convert between other audio formats.
The main highlight of Audials Tunebite, however, is its synchronization feature with music streaming services such as Spotify. It allows you to record audio streams from compatible streaming services, so you can get the music you want without having to download in hassle.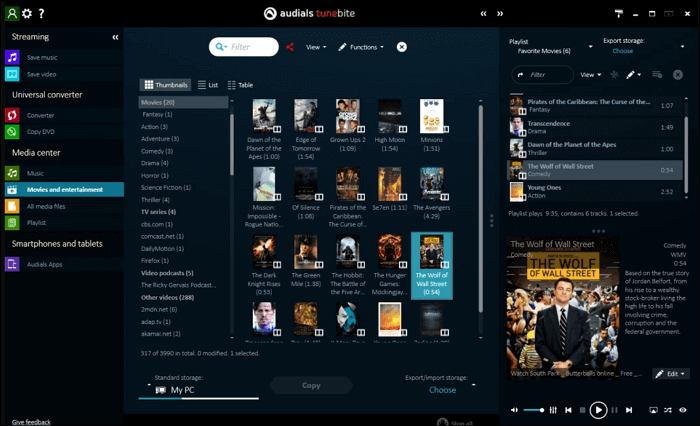 Pros
Compatible with most streaming services
Allow users to record video
Has ID3 tags feature
Cons
The software is freemium, and most features are locked
The purchase is in subscription mode
Region is locked, instead of customizable
Top 7. Pazera Free Audio Extractor
For those who like to emphasize on the audio extractor's interface, they ought to check out Pazeera Free Audio Extractor. Pazera Audio Extractor has a friendly interface where the left section is the file, and the right section is the output desired. You can tweak the output directly on the right section, so you don't need to go anywhere to change the settings. 
Besides its friendly interface, Pazera Audio Extractor also has plenty of features. It supports various outputs, supports different languages, the best audio converter free download, and many more. While the features are not as many as Audacity's, you get enough features that allow you to customize your audio according to your preference.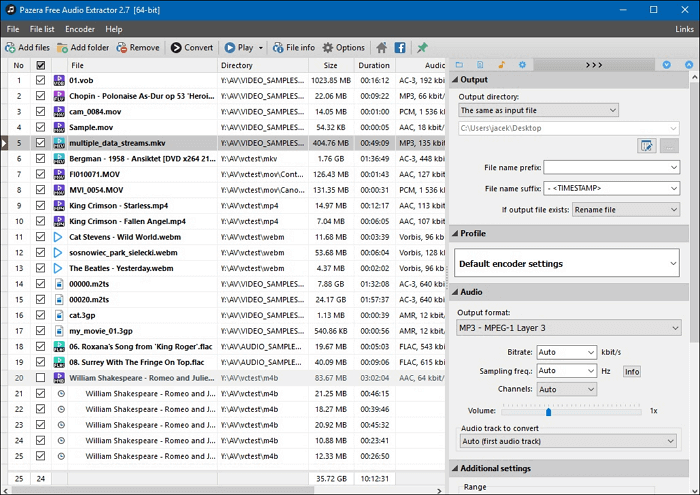 Pros
Offer preset settings for easier usage
Allow customization for encoding settings
Support more than 20 languages
Cons
No guideline for installation
No help guide for beginners
Not compatible for all devices
Top 8. Audio Extractor - File ZigZag
If you cannot download any audio extractor right now, you can opt for online ones such as File ZigZag. File ZigZag is a one-for-all browser converter that does everything, from conversion to extracting audio. You can even convert documents, zip files, e-books, and web pages too!
What makes FileZigZag stand out to other online converters is the fact that it supports more than 180 formats. And to make it even better, your safety is guaranteed in FIle ZigZag. After all, your files are deleted after 24 hours. The only time the files are not deleted is when there is feedback, and then the file is deleted 30 days after feedback.
Pros
Quick processing thanks to File ZigZag's fast CPU
Algorithm and technology supports high-quality outputs
Free from malware and is constantly checked
Cons
Limited file size and amount of uploads
Full of advertisement
Registration is needed to unlock certain privileges
Top 9. Audio Extractor by 123Apps
Do you want a straightforward audio extractor? Look no more, because Audio Extractor by 123Apps is here to save the day. Audio Extractor is the simplest online extractor on this list, as you only need 3 steps to extract your audio. Once you're done extracting, you can extract audio from MP4.
The simplicity of Audio Extractor makes it perfect for those who want to extract audio and nothing else. However, if you expect other grand features that can help you edit your audio, then it's best to use another software.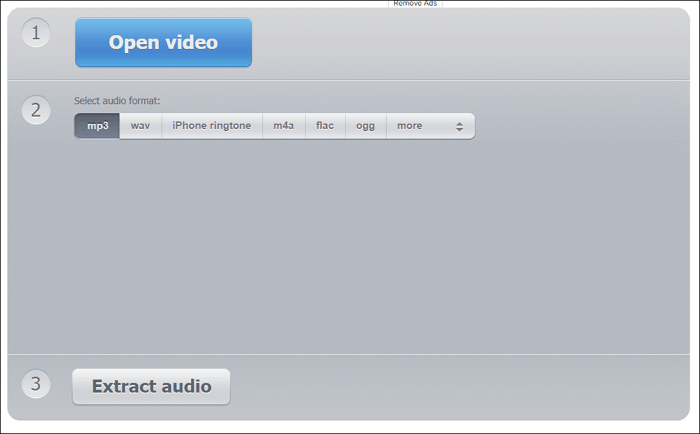 Pros
Easy processing without installation required
Support common outputs
Add-on extension for Chrome
Cons
Only offer video audio extraction
Limited amount of outputs
Simple interface hindered by ads
Top 10. EaseUS RecExperts - Extract a Segment of Audio
EaseUS RexExperts is well-known for its simplicity in design, making its users record video and audio easily. Although it is mainly screen recording software, it can also be used to extract a segment of audio files.
You can also do things such as taking a partial screenshot on Windows, recording video using GPU acceleration technology, creating customized area on screen for recording, and many more. All the features EaseUS RecExperts has makes it an all-in-one audio extractor everybody can use easily. Download it by clicking the button below.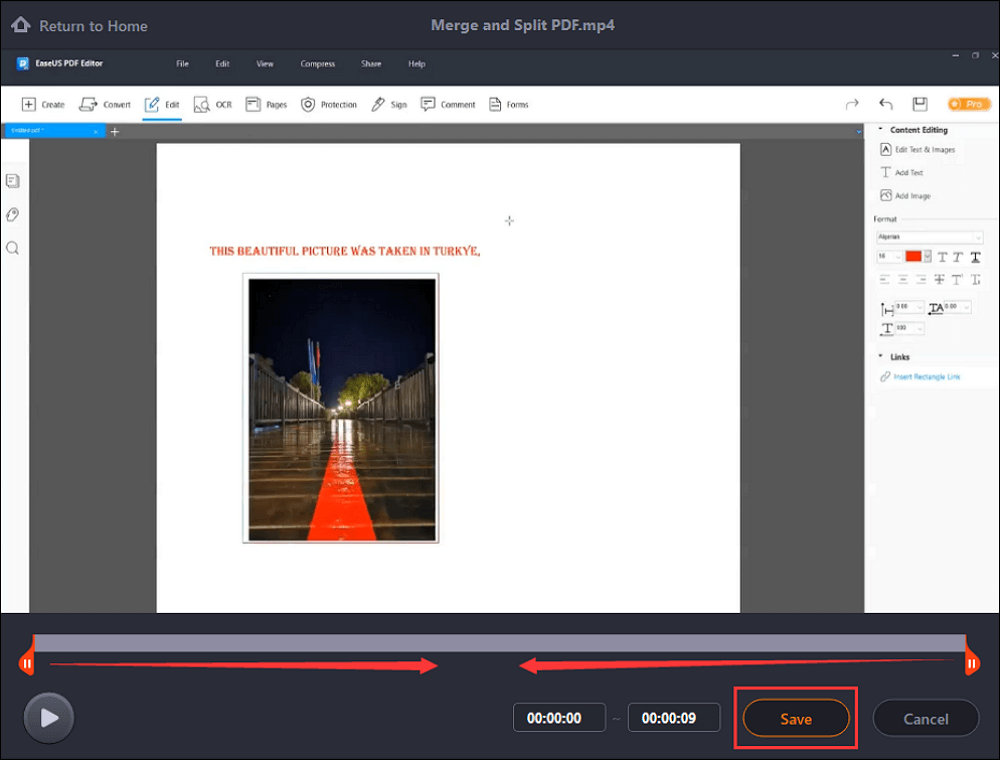 Other features of EaseUS RecExperts:
Scheduled recording for automatic recording
Auto-split and auto-stop for video recording
Save recordings as videos and audio
Built-in video editor to make basic changes
Record Google Meet online meetings
FAQs about Audio Extractor
In this part, we listed some frequently asked questions and their answers to help you understand the topic more.
1. How do I extract audio from a video file?
You can choose one audio extractor from the list we give you. With these tools, you can easily extract audio from a video file. And if you want to keep only a part of the audio, you may use EaseUS RecExperts to trim it.
2. Can you extract audio in VLC?
The answer is yes. VLC can extract audio from almost any of the video files you have. After that, you can use it to save the extracted audio in any format you want.
Conclusion
It is pivotal to have a great audio extractor as it can aid you in many ways. Hence, it's best to test them out to check your compatibility with the offered software.
However, if you want an all-in-one extractor, it's best to use EaseUS RecExperts. It extracts audio flawlessly and has features that allow you to tweak some parts of the audio. Its simplicity makes it perfect for everybody, both experts and beginners.
About the Author

Melissa is a sophisticated editor for EaseUS in tech blog writing. She is proficient in writing articles related to screen recording, video editing, and PDF file converting.