
Table of Contents

About the Author

Related Posts

Best Audio Recording Software
PAGE CONTENT:
In this day and age of Netflix and chill, it's easy to believe that DVDs are extinct. Nothing could be further from the truth. While few people buy digital video disc players for their homes these days, many still enjoy watching their favorite DVD collections on their PCs using DVD-compatible media players.
However, there are a lot of choices out there, and it can be difficult for PC users to determine which ones are the best. We did our research and evaluated several DVD video players with speed control features.
In this piece, we'll share our list of the 10 best DVD video players we came up with. This will tell you their features, strengths, and weaknesses, so you can choose the best one for your needs.
Top DVD Video Players for PC
As technology continues to evolve, it can be difficult to keep up with the best DVD players for PC. However, we have done the research and compiled a list of the top ten options for 2023. Without further ado, here are the top ten DVD video players for PC in 2023:
PotPlayer
What really sets PotPlayer apart from the competition is its 3D content tool. It can play high-definition and streaming media only add to its appeal. It has a clean interface that makes navigation smooth and easy.
With a keystroke, you can navigate through a movie, change the volume, and much more. The settings menu lets you download movie subtitles, change the skin, and take a screenshot on a laptop.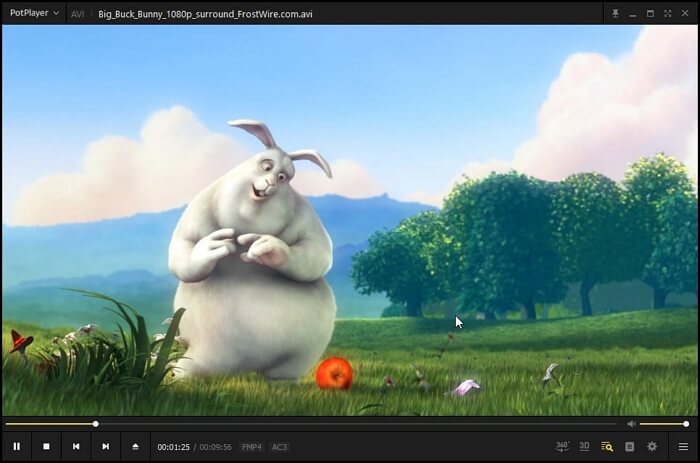 Pros:
It plays 3D DVDs and supports multiple audio and video formats
Customizable features that add personal touches
Allows video editing
Cons:
Beginners struggle with advanced settings
Doesn't support all PCs
VLC Media Player
VLC claims to be the only media player you'll ever need. This is not too far from the truth, as it is a highly flexible, free, cross-platform video and streaming media player that supports multiple audio and video file formats. It will fit quite well with any DVD you throw at it.
Its simpler settings menu makes it easier to adjust than Potplayer. If you want to have more fun while watching a video, try adding audio and video effects. Moreover, you can use it to screenshot on PC Windows 10.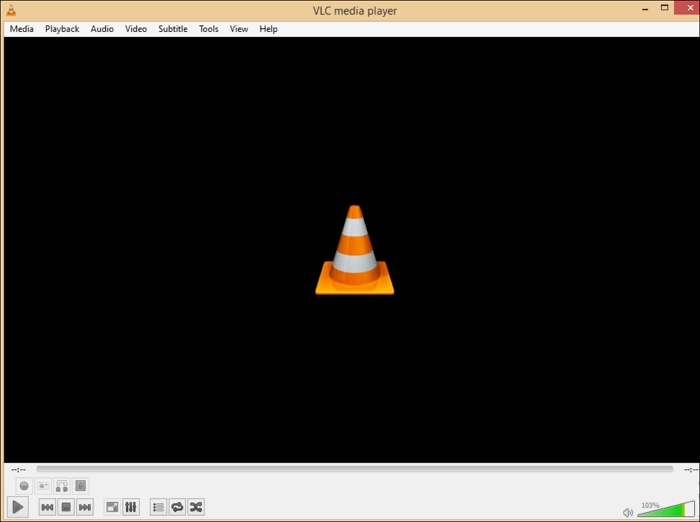 Pros:
Free, cross-platform, and open source
Highly configurable
Excellent video conversion and file support
Cons:
Poor UI
No playback capabilities
GOM Player
This Windows-only media player is a global hit. The cool DVD video player can play broken media files without codecs, download subtitles, support 360 VR videos, and support multiple video and audio files.
It has a clean interface with very few on-screen controls. This was at the expense of changing settings like the device's volume through the menu system.
Like several others on this list, it is highly customizable, and you can easily change the skin if it doesn't resonate with you. The GOM Player Plus (its premium app) also has playback capabilities and gets rid of ads.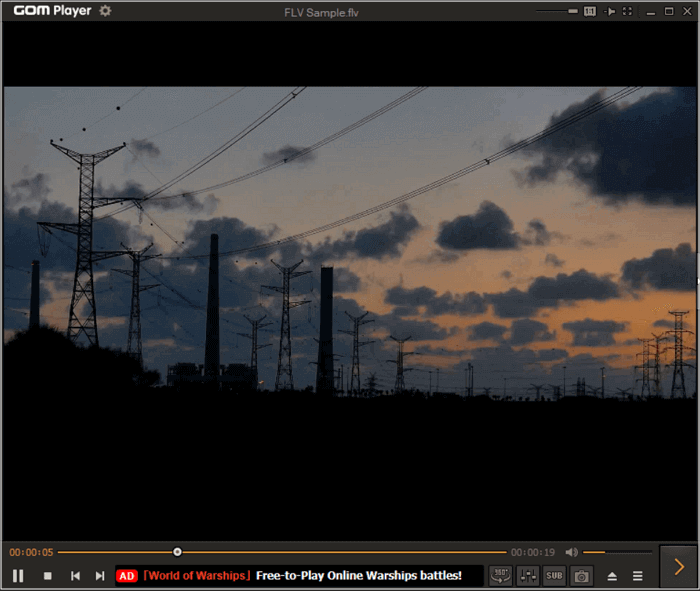 Pros:
Has Codec installer
Supports multiple subtitle formats
Cons:
The installer can include unwanted programs
Ads are in the free app
KM player
KM Player has risen through the ranks of DVD video players with its ability to let you personalize several settings. This includes subtitle size, color, and position, an equalizer to improve audio, a timer to stop the video, and a zoom and move button to adjust video zoom.
DVD playback at up to 8K resolution and 60 frames per second is no problem for KM Player. It dwarfs several of the competitors with its quality, large media file format support, and DVD video playback.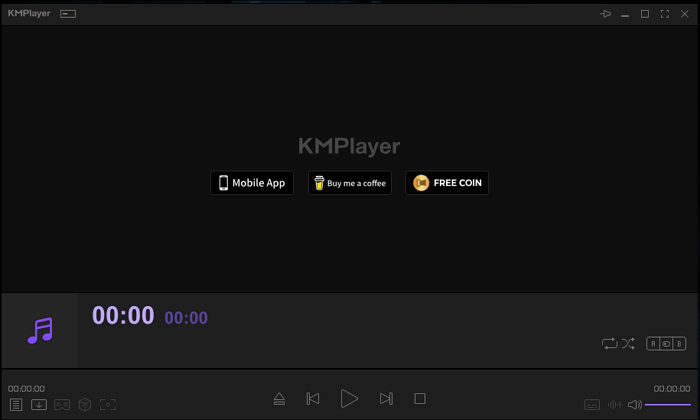 Pros:
Cons:
Has several ads
Takes up a lot of computer space
RealPlayer
Just by virtue of its widespread use, RealPlayer is obviously a very fantastic program. It organizes your media collection and supports any DVD video format.
It's so true to its name that it can recognize real famous people in movies or videos you're watching and find web resources about them. All you have to do is hover over their faces.
It stands out from the rest because it can burn Hi-Def DVDs, trim videos, and change video formats. It's important to know that some of its best features are packed into its plus (premium) version.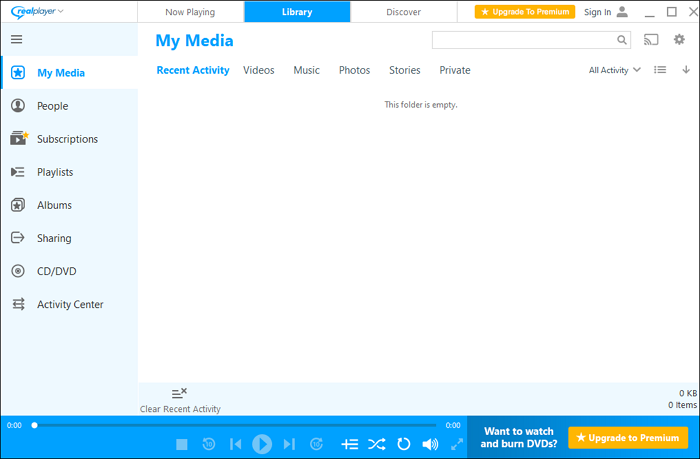 Pros:
Play WAV files with one click
It plays any disc video format
It burns disc video to your computer
Cons:
No editing
Has occasional bugs
PowerDVD
This all-in-one media player plays everything from DVDs to 8K videos and cloud-based content. Its intuitive interface lets you switch seamlessly between TV and PC modes, and it supports various DVD audio and video formats you throw at it.
Its ability to dramatically improve video quality, lighting, and the color is a very interesting feature. It also has noise reduction, motion compensation, and stabilization.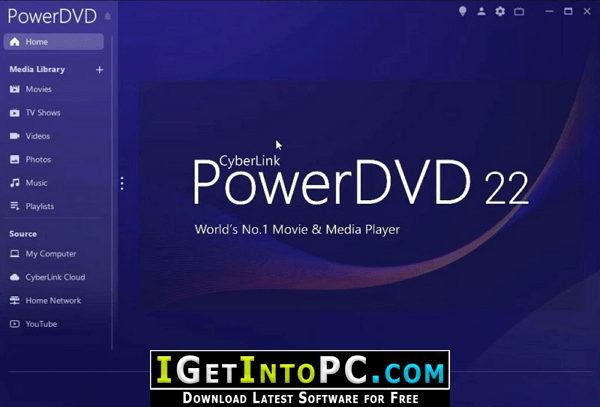 Pros:
Supports all DVD content formats
Has an intuitive user interface
Play WMA on Mac easily
Cons:
Unable to cast protected media
Not as customizable as others
BlazeDVD Player
This robust media player was designed with DVDs in mind and supports playing both region-encrypted and CSS-encrypted discs. It supports several video formats, and its sound delivers you a cinematic experience.
Pros:
Excellent audio playback
Plays CSS-encrypted and region-coded DVDs
Cons:
The free BlazeDVD only plays DVDs and Blu-rays
Unable to play Blu-rays discs
SM player
This software can play DVDs and has a proven track record of reliability. It plays 4K videos up to 60 FPS without stress. You can also download subtitles for your DVDs and change their sizes. It's updated frequently to fix bugs and improve the user experience.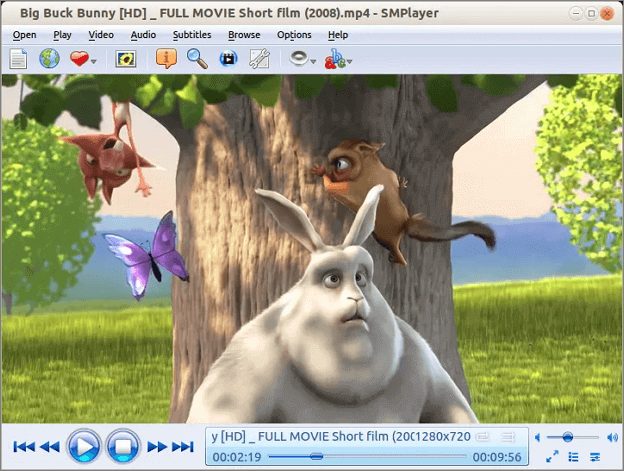 Pros:
Play FLAC on Mac with simple operation
Supports multiple video and audio formats
Has DVD and Blu-ray support
Cons:
Roxie CinePlayer
Roxio CinePlayer is a media player for Windows that allows you to play DVDs, as well as other audio and video formats. It supports high-definition video and offers customization options such as the ability to adjust the audio balance, set repeat and shuffle modes, and create playlists.
Roxio CinePlayer can also add subtitles to MP4. And the audio and video enhancement tools are offered. It is a feature-rich media player that can help you get the most out of your media playback experience.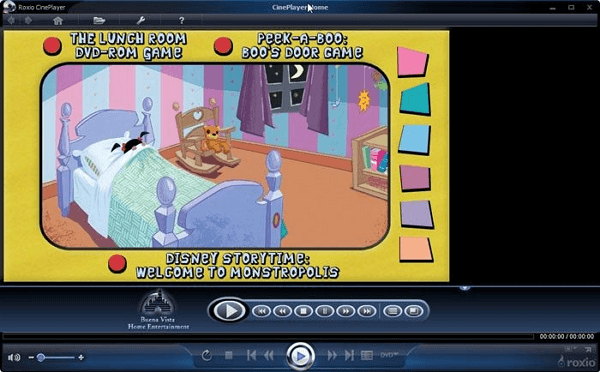 Pros::
A wide range of audio and video formats supported
Customization options available
DVD audio and video enhancement tools
Cons::
Commercial software with a cost
Limited features on the free trial version
Kodi
Kodi is a powerful media server that supports most video and audio formats. It is a popular PC video player that can play DVDs, CDs, Blu-rays, and a lot more. It's well known for being a cross-platform media player.
It works not only on PCs, but also on macOS, Android, and iOS. Since it's open-sourced, many developers work on it, making it customizable.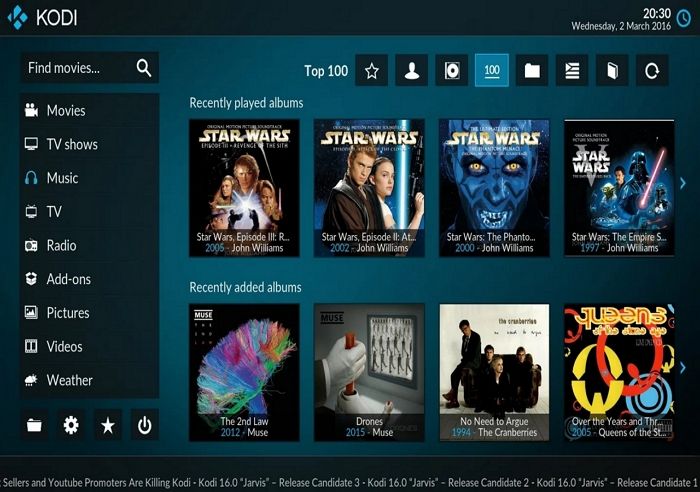 Pros:
Highly customizable
High compatibility
Free and open sourced
Cons:
Add-ons have security concerns
Difficult to control with keyboard and mouse
Bonus tip. Best MP4 Video Player for Win/Mac
With EaseUS RecExperts, screen recording is a whole new experience. This Mac and Windows screen recorder has an unrivaled video and audio capturing capability - be it from your computer's screen, webcam, and microphone.
It offers a variety of features to help you create professional-quality recordings. You can even use it to schedule recording so that your hands will be free. Check more information about it below.

Main features:
Efficient screen recording function
Work as a webcam recorder
Free, versatile, and easy-to-use, inbuilt record player
Powerful multi-function screenshot capability
Click the button below to download it immediately.
FAQs about DVD Video Player
We understand that there may be some questions or concerns when it comes to getting a new DVD video player software for your PC, so we have compiled a list of common questions and answers to help you make an informed decision.
1. How do I play a DVD in 2022?
This is easy with the media players that came with your computer or third-party software like EaseUS RecExperts.
2. Is it worthwhile buying a DVD player?
One of the few benefits of owning a DVD player today is being able to continue watching your favorite movies even when the internet is down.
3. Why are DVD players no longer available?
Due to streaming services, smartphones, and PCs, the demand for DVD players has plunged. It has increased market competition, lowered profit margins, and cut down on market size. Thus, most manufacturers have discontinued them.
Conclusion
Some personal computers may not be able to play DVDs or Blu-rays out of the box, but this is easy to fix by installing a third-party media player. The best media players on the market, like EaseUS RecExperts, can play any video file and its audio files smoothly.
If you want to play more than just DVDs, you should look into the extra features of your chosen media player. For example, with EaseUS RecExperts, you can screen record 4K footage, take screenshots, and make basic edits while still playing your videos.
About the Author

Melissa is a sophisticated editor for EaseUS in tech blog writing. She is proficient in writing articles related to multimedia tools including screen recording, video editing, and PDF file conversion. Also, she's starting to write blogs about data security, including articles about data recovery, disk partitioning, data backup, etc.