
Table of Contents

About the Author

Related Posts

Best Audio Recording Software
Clubhouse is an audio chat application that lets you create or join public or private chat rooms to start audio conversations with other people. Using this app, you can hang out with friends, meet new ones, and talk about anything all over the world. However, it doesn't support Clubhouse recording, which might be a bummer for people who want to save some interesting conversations for later reference.
Fortunately, we do find some audio recording software to help you record Clubhouse audio conversations on iPhone or Android. Now, read on to find out the easiest way to do Clubhouse recording.
What Is Clubhouse?
Unlike other social media applications, Clubhouse is an audio-based app that allows you to jump in and out of different chats on various topics in something akin to a live, free-flowing podcast. And you can express your opinions freely here. You might meet some celebrities using Clubhouse, as it has become a popular venue for discussing global and political topics.
It is available for both iPhone and Android users. This app can connect the industry and works with individuals who are somewhat already in the industry.
How to Record Clubhouse Audio on iPhone
If you use iPhone, you can record the Clubhouse audio chat with the built-in screen recorder. Besides that, there are some third-party recording apps you can also choose from. In the following, we will walk you through the steps to recording Clubhouse audio via an inbuilt iOS screen recorder and other popular recording apps. Now. Let's get started!
#1. Use iPhone's Screen-Recording Feature
iPhone provides a built-in screen recorder that lets you quickly capture your screen, including Clubhouse conversation. It's straightforward to use. However, if you are new to it, you might be confused. No worries, below are the tutorial about enabling the screen-recording feature and Clubhouse recording.
Step 1. Unlock your iPhone, open Clubhouse, and join the club you want to record.
Step 2. Go to Control Center > Customize Controls > Screen Recording to add the "Screen Recording" option.
Step 3. Swipe up from the bottom to open the Control Center, and tap on the "Screen Recording" button. Just enable the microphone if you need to capture your voice while recording.
Step 4. You can stop the recording from the control center when you are done with the session. The recorded file will be saved to the iPhone's photo library.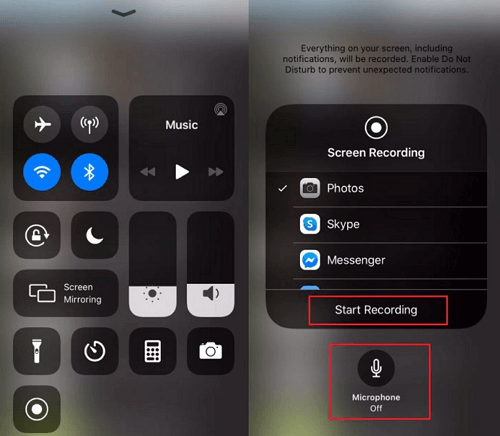 #2. Airshou
Airshou is one of the best iOS screen recorder apps used widely. It utilizes very little processing power but still can serve high-quality recording results. And most professionals rely on it to capture gameplays and applications. If you use it to do Clubhouse recordings, you will find that you can get the job done with a few clicks.
Step 1. Open Safari on your iPhone, and search for a website named iemulators.com.
Step 2. Next, press the "Install" button to download it. Then follow the step-by-step instruction to install it on your device.
Step 3. Open Clubhouse and join an audio room where you want to capture the conversation. Finally, use Airshou to start your Clubhouse recording.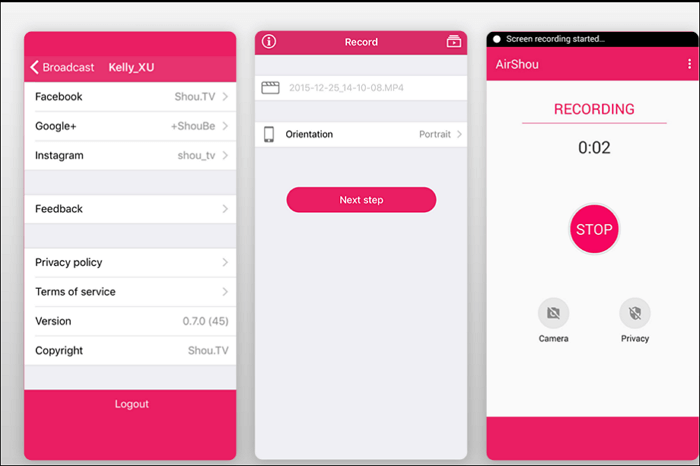 How to Record Clubhouse Conversation on Android
If you are an Android user, how to do Clubhouse recording? 
#1. Android built-in Recorder
Like iPhones, most Android phones have an implicit screen recorder, which lets you record Clubhouse conversations on Android. In the following, let's see how it works to record Clubhouse audio chat:
Step 1. First of all, open the Clubhouse application and join an audio-chat room.
Step 2. Toggle your phone's built-in screen recorder from the quick settings tile. If you cannot find the screen record option, press on the "Edit" icon to add the Screen record option into the quick settings panel.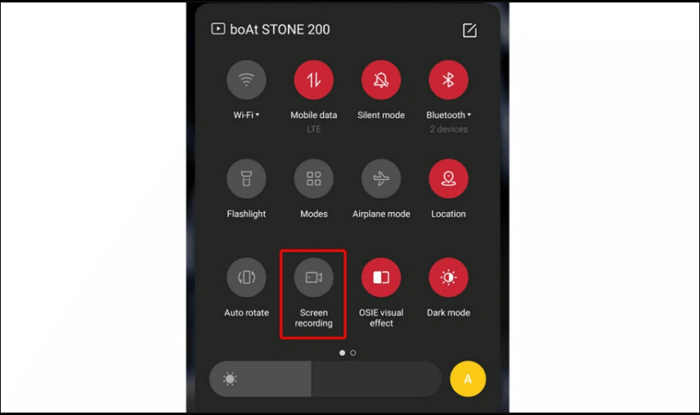 Step 3. Then, you can start recording to capture your favorite audio chat.
#2. AZ Screen Recorder
AZ Screen Recorder is another app to help you record the Clubhouse conversations. It covers all the basic recording tools, enabling you to record almost everything on your screen, like streaming videos, movies, video conferences, etc. Apart from that, this app gives you some customization options as well. With its help, you can adjust your recording settings, like resolution, frame rate, device orientation, etc.
Step 1. Download and launch AZ Screen Recorder on your mobile phone. BTW, join an audio-chat room that you want to record.
Step 2. Next, press the Record option and confirm to start recording.
Step 3. You can end the recording by swiping down to your notifications and then press the Stop button.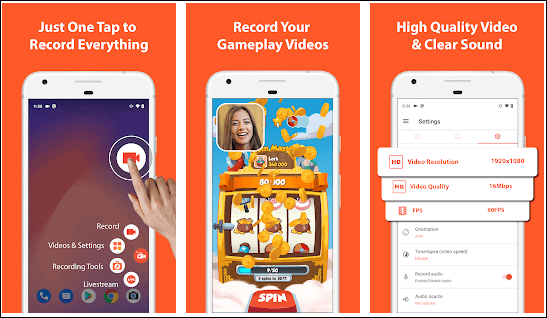 Best Video/Audio Chat Recorder on Windows/Mac
Clubhouse is only available for iOS and Android users, but a lot of other social media applications, like Discord, and more, can run perfectly on Windows and Mac. So, it is also necessary to learn the best audio and video chat recorder for a rainy day.
EaseUS RecExperts is such a screen recording software. It enables you to record your screen, webcam, and audio effortlessly. Whether you want to record Zoom meeting without permission or record other video conference software, you can always rely on it. Once you are done, you can edit your recordings using the built-in editing tools.
EaseUS RecExperts
Come with a friendly UI and intuitive workflow
Let you record for as long as you want without lagging
Provide a schedule recording feature to start/stop recording at a specific time
There will be no watermark on your recorded videos
Offer a media player and simple video editor
FAQs About Clubhouse Recordings
1. How do you record Clubhouse conversations?
It depends on the device you are using to join the Clubhouse chat room:
For iPhone users: You can record Clubhouse conversations via the built-in screen recorder. Just enable the screen-recording feature, press the Screen Recording button, then start your recording.
For Android users: You can also use the built-in screen recorder to record Clubhouse conversations.
2. Is recording Clubhouse illegal?
Clubhouse has strict rules against participants recording any of the conversations happening in the rooms unless they get the permission from all other speakers. So, if you get their permission to record, it is not illegal.
Moreover, if you want to share the recordings with others, you also need to get the speakers' permission. Or, it may lead t account suspension.
3. Can you listen to old Clubhouse conversations?
Yes, Clubhouse allows you to listen to old conversations. It offers a Replays feature, which enables you to catch up on past Clubhouse chats.
4. Can I use Clubhouse without phone number?
No, if you need to use Clubhouse, you have to sign up first. And a phone number is necessary, as you need to receive the text message to sign up.
The Bottom Line
Although Clubhouse doesn't offer any way to record the conversation, you can still get the task done with some third-party screen recorder apps. We have provided some easy methods for Clubhouse recording on this page, and you can choose the right one to start recording.
About the Author

Jane is an experienced editor for EaseUS focused on tech blog writing. Familiar with all kinds of video editing and screen recording software on the market, she specializes in composing posts about recording and editing videos. All the topics she chooses