
Table of Contents

About the Author

Related Posts

Best Audio Recording Software
Daisy
Updated on Mar 10, 2023|
min read
How to Screen Record on Andriod Device | Step by Step Guide
If you want to record an important meeting or an exciting play game, do you know how to screen record on an android device? In the past, if you needed to record your Android screen, you had to download third-party software or hope that the maker of your phone had provided one.
However, every new Android phone includes a screen recorder. Nearly all programs can be easily found and used to record content; Netflix is one exception and will only display a black screen.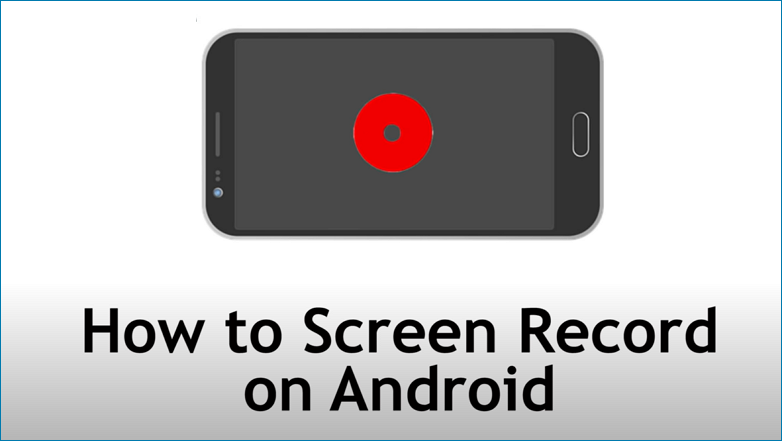 Important: Only Android 11 and higher is compatible with some of these processes. Learn how to check your Android version. 
We will introduce two different methods in the following passage. They use a screen recorder on android and use a third-party application.
How to Screen Record on an Android Phone 
If your android version is android 11 or up to it, you can use a screen recorder on your android phone. You can refer to this guide if you need to know how to screen record on an android device with the phone's features. The process for screen recording is nearly the same across devices, with a few tweaks here and there.
Step 1. Find the Quick Settings: Swipe down from the top of the screen, then swipe again to it.
Step 2. If you can't find the screen record in Quick Setting, you may not use it before. To make it appear in the Quick Settings, you can hit BetterCut, like a pencil, to make the Screen Recorder icon appear on the screen to the top.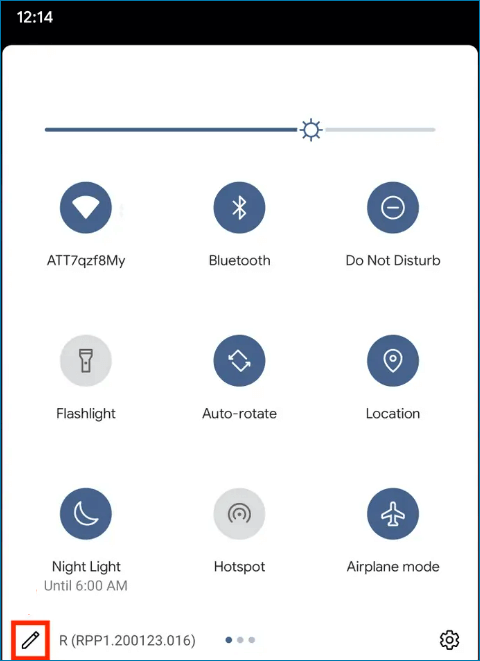 Step 3. Double-tap the new "Screen Record" icon after swiping down from the top to reveal the Quick Settings.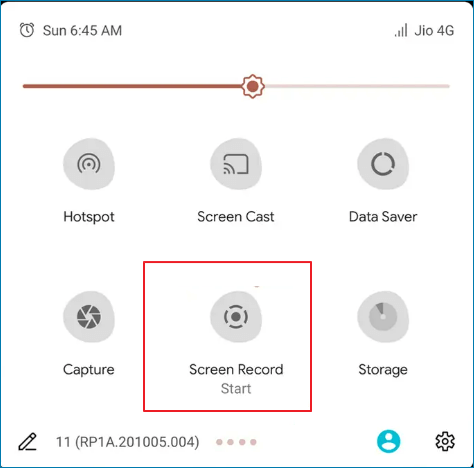 Step 4. When you slide the record button to the right, you can choose whether to record audio and select the area to be registered according to the system prompts when you record the video.
Step 5. Tape [Start] to begin your screen record. Befor recording, enable sound and a visual indication of touches if desired.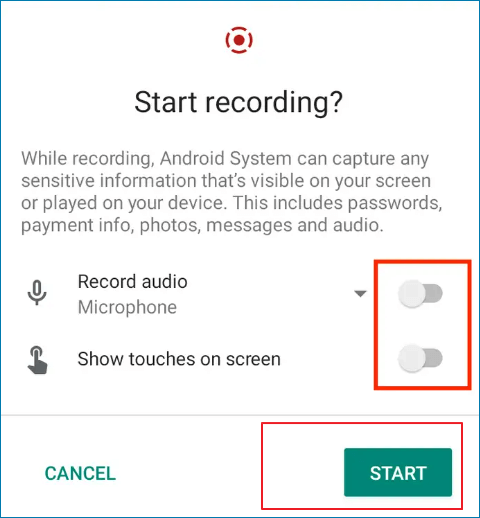 Step 6. Now that you're recording. When finished, swipe down from the top and hit the red "Tap to stop" Screen Recorder notification.
When you finish recording, you may find it in your phone's default camera roll, which is often Google Photos in most cases. Additionally, you may edit your screen recording using Google Photos. You can edit the beginning and end of the film to remove extraneous portions at the beginning and conclusion of the video. When you finish your video, don't forget to tap "Save a copy" at the top of the screen. Now you have an edited version of the original screen recording.
How to Screen Record with a Third-party APP
If you don't have Android 11 or newer, how does the screen record on android? The answer is you must need a third-party application to have a screen record. We will introduce you to several applications that are very efficient in all aspects to help you complete screen recording. By the way, we'll also list the essential steps to use the product.
Google Play Games
If you're a game lover, Google Play Games is a great option when you want to record the highlights of your game or re-watch your favorite team's stream. It can record any recorded game you want, whether it's a mobile game or a PC game. You can even use it to record scenes while watching a game. The most surprising thing is that it will only record the selected game screen without registering any message notifications, which undoubtedly plays a significant role in protecting your privacy. But there is a shortage you need to notice: it can not record the video picture quality above 720p HD.
Here is a specific guide to teaching you how to have a screen recording on Google Play Games. ( Play Google Play Games - Android TV Help) 
Super Screen Recorder
You can record your screen, capture screenshots, and more with the ad-supported Super Screen Recorder. Using the pop-up overlay, you can capture images, record videos, and draw on your screen. Additionally, you can include functions like a floating brush icon, a front-facing camera window, and live video. Here are the steps to use it to have a screen recording.
Step 1. Download the Super Screen Recorder and install it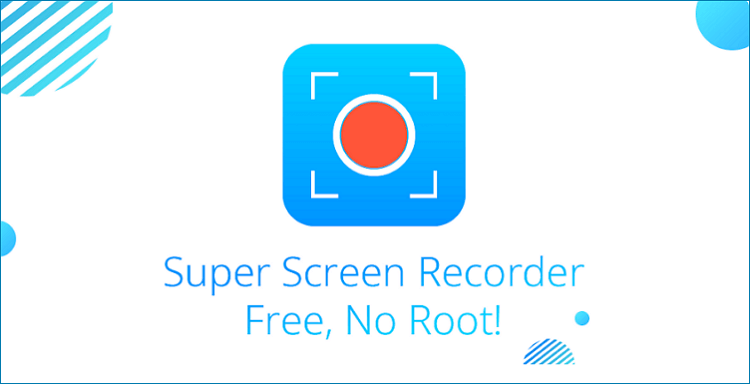 Step 2. Click the Video Settings to expand the panel.
Step 3. According to your needs, set the audio.
Step 4. Click "Start" to access Record Tools and adjust the Record window to fit the screen, then click "Record" to begin recording.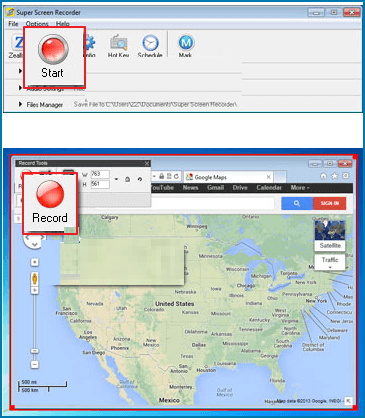 AZ Screen Recorder
AZ Screen Recorder is a smart choice if you require a strong video recording program. It allows you to record in a number of different video formats, including avi, wmv, flv, mpg, mp4, and mov. You can freely choose any recording area you want in AZ Screen Recorder. When you record video, it even supports simultaneous recording of multiple screens. You can use the green screen tool to achieve it if you need a solid color background or other distinctive backgrounds when recording a video. It is worth mentioning that it also supports time-lapse recording. AZ Screen Recorder can also add timestamps and watermarks to your recorded videos, which is an excellent way to protect your work from theft. Here are the steps to use it to have a screen recording.
Step 1. Install the app on your phone or computer.
Step 2. Adjust the Settings.
Step 3. Start Recording.
Or you can watch the video below for reference on how to use the product, it will teach you step by step in detail. 
EaseUS RecExperts
EaseUS RecExperts is an excellent choice to screen recording on android. Depending on your demands, you can record a portion or the entire screen. What's more, it can also record sound from your computer and microphone. It can even capture Web Camera, Auto-Stop & Auto-Split, Schedule Recording, etc. There is something you shall pay attention to it is this app is only for PC. Click here to have a specific learning. (EaseUS RecExperts)
How to Screen Record on Andriod Q&A
1. How to Screen Record on Motorola's default screen recording feature?
Step 1. Start recording the screen: Swipe down from the top of the screen and select the Record screen button.
Step 2. Click on display settings in the options menu.
Step 3. Select [Advanced] from the menu, then click [screen recording].
2. How long can I screen record on android?
The screen recording technology you use significantly impacts the clip's length. Few free screen recorders guarantee limitless screen recording without a watermark; paid versions don't have any restrictions. 
3. How to screen record on android with sound?
To display your quick settings options, slide down the notification shade at the top of the screen. Permit the device to record the screen by tapping the Screen Recorder icon (you might have to edit the default icons that appear). Choose record whether or not you want any sound.
About the Author
Daisy is the Senior editor of the writing team for EaseUS. She has been working in EaseUS for over ten years, starting from a technical writer to a team leader of the content group. As a professional author for over 10 years, she writes a lot to help people overcome their tech troubles.