
Table of Contents

About the Author

Related Posts

Best Audio Recording Software
Rel
Updated on Mar 13, 2023|
min read
You can click Quick Navigation to get the method you're interested in.
The Atomic Heart is a science fiction FPS game in the style of Atompunk and dystopia against the background of the Soviet overhead world. Since its release on February 21, 2023, it has been continuously gaining favorable comments from players.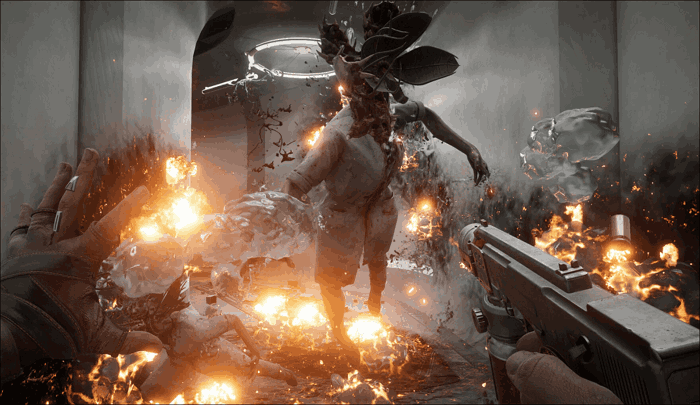 Heart of Atoms has the ultimate Soviet aesthetics, excellent background music, creative worldview design, and a strong sense of attack and hitting. It skillfully combines weapons and skills, combat, and puzzle solving, so that players can experience fun different from other FPS games in the game world.
Many players want to record wonderful Atomic Heart clips, and upload them to major platforms. This article will help you achieve your goal. Whether you use a PC, PlayStation, or Xbox, you can find the best solution on how to record Atomic Heart gameplay in this post.
How to Record Atomic Heart on PC with EaseUS RecExperts
First, you should meet EaseUS RecExperts, a highly professional screen recorder that can help Windows and Mac users record Atomic Heart gameplay with one click. It can capture the content of the entire screen, and also support you in recording the part of screen.
No watermark, no time limit, EaseUS RecExperts can provide an extraordinary recording experience for game players without affecting the game frames, and support 4K resolution video output.
Its other features are as follows:
Support recording with audio and webcam.
Can schedule recording. 
Provide a video trimming function to make your video more excellent.
Supports recording of encrypted videos.
Now you can follow the tutorial below and record Atomic Heart easily with EaseUS RecExperts.
Step 1. Launch the gameplay that you want to record. Next, open EaseUS RecExperts and click on the "Game" button on the left.

Step 2. Click on the "Select Game" option to choose a Game Window or Game Process. Then, you can enable the audio and webcam recording if needed. When all are done, click the big REC button to start the gameplay recording.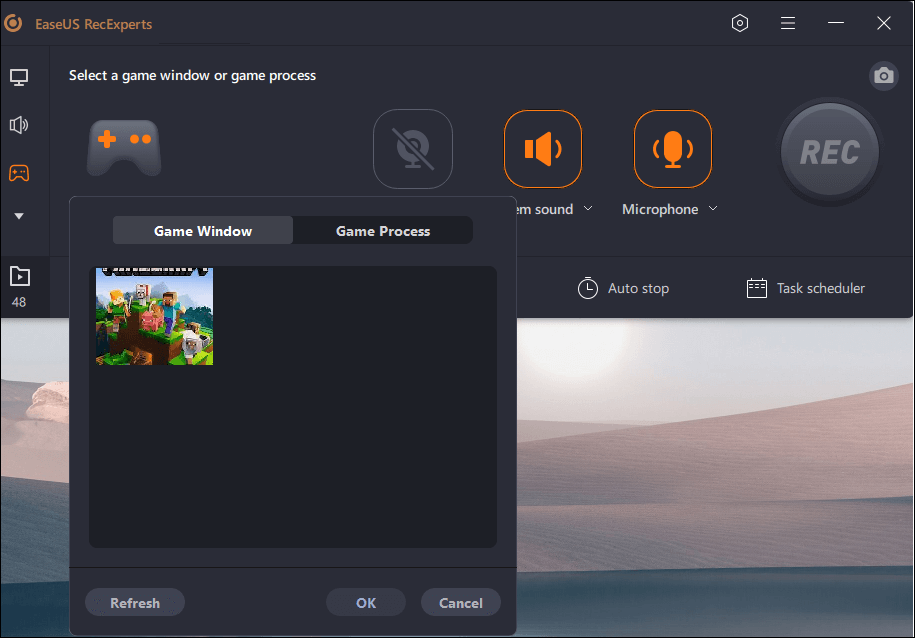 Step 3. A floating toolbar will appear, and you can pause or stop the recording. Besides that, the camera icon enables you to take a screenshot, and the timer icon lets you stop the recording automatically.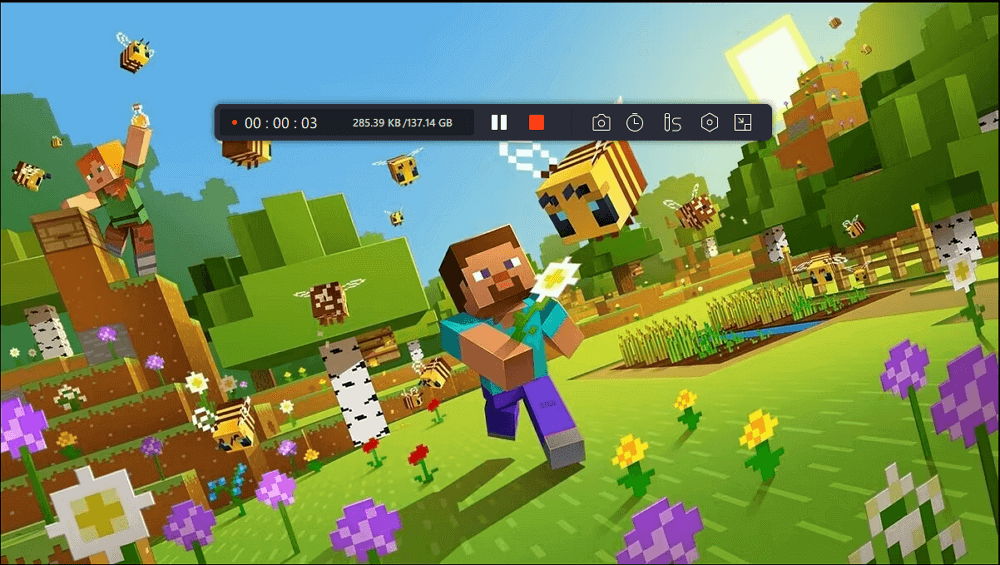 Step 4. After saving the recorded gameplay video, a media player will pop up. It gives you a built-in tool to trim the recording, extract audio from the video, and add an opening & ending part. You can find the tool at the bottom of the player.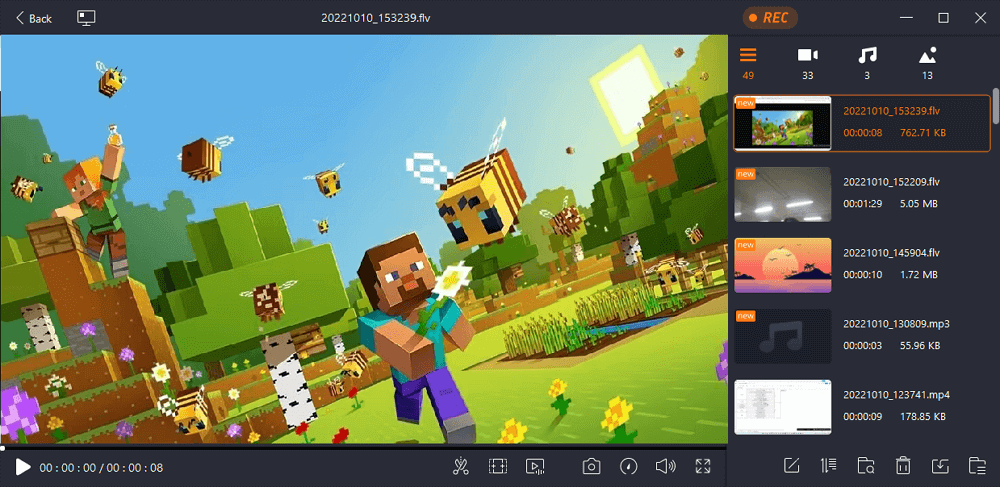 How to Record Atomic Heart on PC with Xbox Game Bar
If you are a Windows 10/11 user and do not want to download third-party tools, the Xbox Game Bar built into Windows is very suitable for you. 
It is a free screen video recorder with no watermark, which allows you to use customized shortcut keys to record gameplay simply. With the help of the Windows built-in gameplay recorder, you will harvest incredible game clips when you play Atomic Heart.
Let's check out the following steps to record Atomic Heart on PC with Xbox Game Bar.
Step 1. Type in the Windows Search Box and open Captures settings.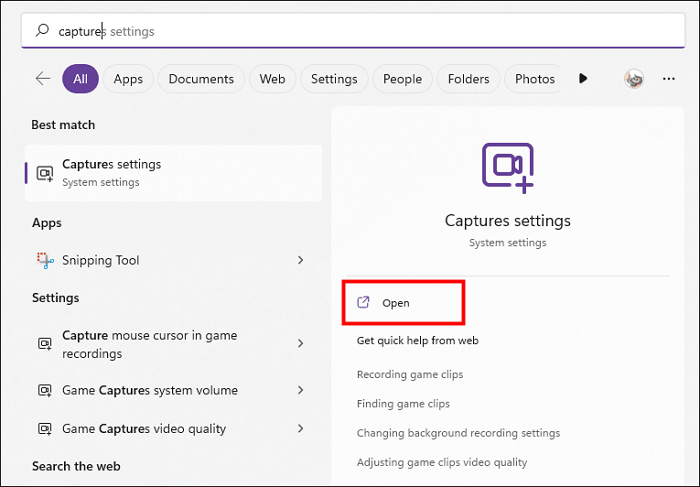 Step 2. Navigate to Gaming> Captures> Recording preferences and turn on the Record what happened button. It can support you to use Windows + Alt + G keys to record the highlight gameplay moment.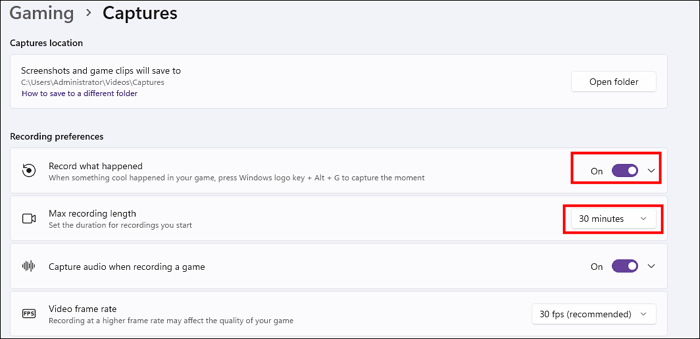 Tip: Meanwhile, set the max recording length you want.
Step 3. After setting, now you should run Atomic Heart and press the Windows + Alt + R keys to record gameplay now. During the recording process, you can hit the Stop button to end at any time.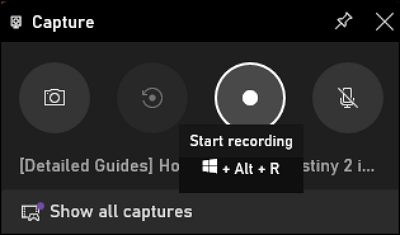 How to Record Atomic Heart on PC with OBS Studio
Except for EaseUS RecExperts and Windows Xbox Game Bar, there is the third good tool for players to record Atomic Heart on PC - OBS Studio.
This open-source video recorder has wonderful compatibility that can work on Windows, Mac, and Linux. It can help you record screens or capture videos from multiple resources such as browsers, webcam, etc.
Here is the guide for you to record Atomic Heart with OBS on PC.
Step 1. First, please download and Install OBS Studio on your desktop.

Step 2. Run Atomic Heart and OBS. Click the "+" icon on the OBS tool window and hit the Game Capture option.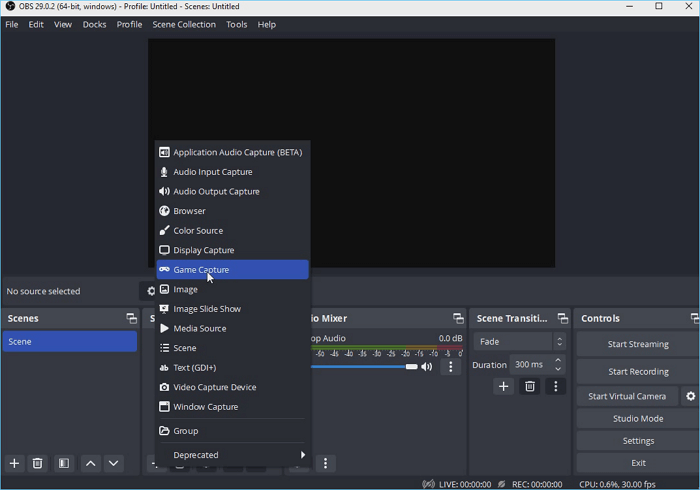 Step 3. You can hit the Start recording option to start the gameplay recording and hit the Stop option to end the recording.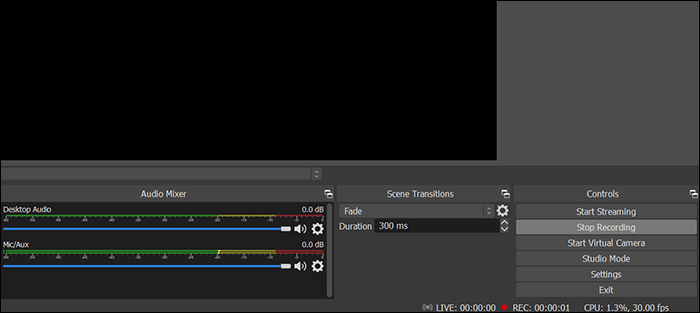 How to Record Atomic Heart on PlayStation
If you use PlayStation to play Atomic Heart, you can directly use the functions provided by the game console to record gameplay.
Take out your PlayStation controller and press the button shown in the figure below to start recording the game. Press this key again to stop recording.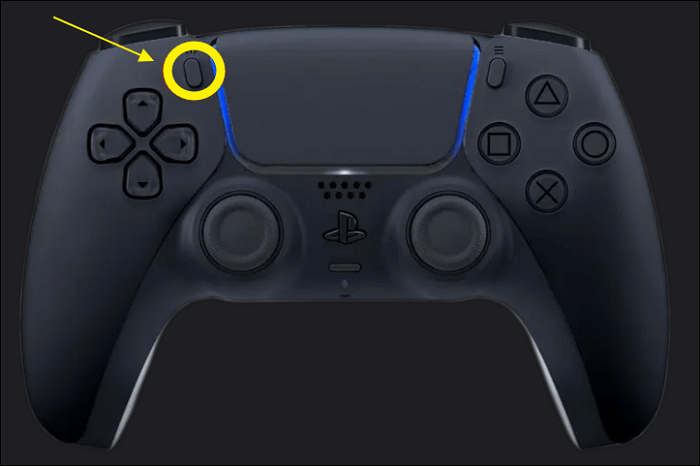 How to Record Atomic Heart on Xbox
Similarly, Xbox, Playstation's competitor, also provides similar functions. If you want to record Atomic Heart on Xbox, hit the button shown below to start recording, and click again when you want to end the process.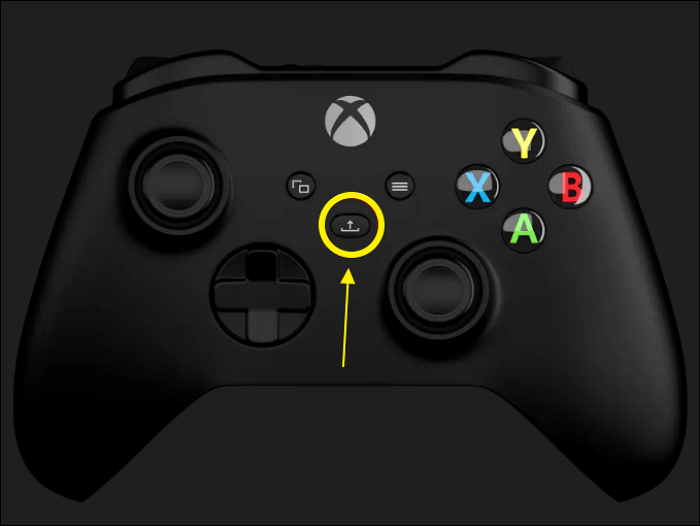 Conclusion
This post has shown you how to record Atomic Heart Gameplay in 5 different ways. If you are a PS or Xbox user, you can directly use the built-in function provided by the game console to press the corresponding button to record Atomic Heart. 
If you play a game on PC, you can use Xbox Game Bar or OBS Studio to finish your work. However, it's better to choose EaseUS RecExperts as your recording partner with its outstanding features.
FAQs
1. How do you record while playing a game?
You can record while playing a game by using EaseUS RecExperts. It's a professional and efficient screen recorder for Windows and Mac. You can follow the simple steps below to get your recording goal.
Step 1. Free download and install EaseUS RecExperts.
Step 2. Run the game and the EausUS RecExperts and choose the Game mode on the tool window.
Step 3. Set the settings you like and select the game you want to record.
Step 4. Hit the REC button to start recording now.
2. Can the PC record gameplay automatically?
Yes, your PC can record gameplay automatically. You can download EaseUS RecExperts which is a powerful screen recorder that can schedule a recording for you. With its help, the gameplay recording will start automatically according to your plan.
About the Author

Rel has always maintained a strong curiosity about the computer field and is committed to the research of the most efficient and practical computer problem solutions.