
Table of Contents

About the Author

Related Posts

Best Audio Recording Software
PAGE CONTENT:
To every true gamer, gaming is as real as it gets. From the thrill of the game, the challenges on different stages, and the skill required to overcome them. All of this makes the possibility of being able to record even more exciting.
Whether recording to save memory, to show friends a personal best, or to use as a tutorial for others, you would need to make a recording. Whatever your reason for doing so, you should ensure you choose the best option with all the information you need, which is what this article is for.
This article will help you not only achieve this but help ensure you do it right. In this article, you will learn how to record Ghost of Tsushima gameplay using the best game recorders, so let's dive right into it.
Easiest Steps to Record Ghost of Tsushima Gameplay
There are countless reasons why you would want a screen recording which is all very important. Looking out for the best option for this particular task is the first thing you should do. Lucky for you, EaseUS RecExperts has proven to be a feasible Mac and Windows screen recorder in the field.
To screen record YouTube videos, meetings, presentations, etc., there are specific criteria your recording tool should meet. You want to be able to make full-screen, lag-free recordings, clear audio, and videos. This is precisely what the EaseUS RecExperts help you achieve.
Main features of EaseUS RecExperts:
Now, click the button here to download the software and follow the steps below to start recording Ghost of Tsushima gameplay.
Step 1. Launch the gameplay that you want to record. Next, open EaseUS RecExperts and click on the "Game" button on the left.

Step 2. Click on the "Select Game" option to choose a Game Window or Game Process. Then, you can enable the audio and webcam recording if needed. When all are done, click the big REC button to start the gameplay recording.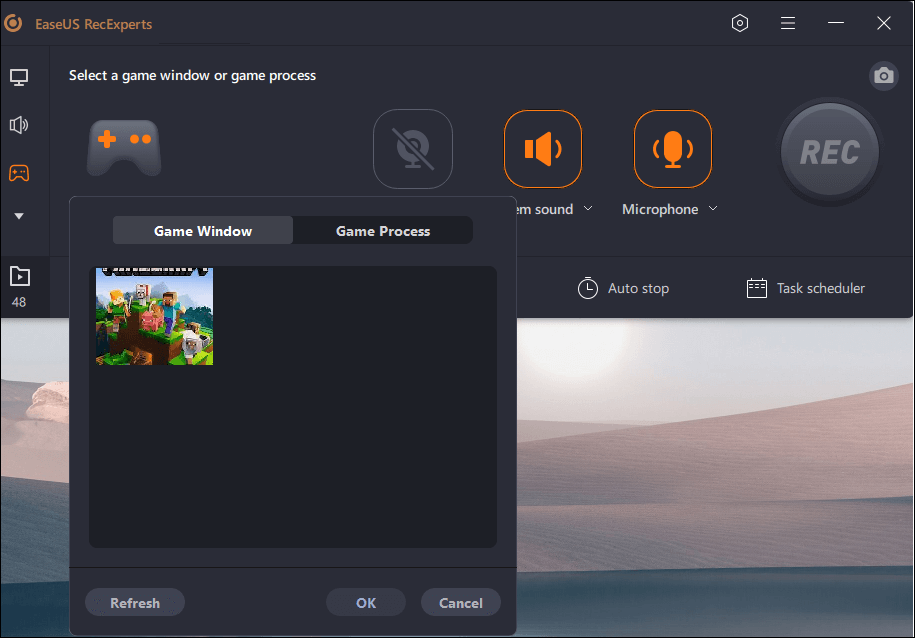 Step 3. A floating toolbar will appear, and you can pause or stop the recording. Besides that, the camera icon enables you to take a screenshot, and the timer icon lets you stop the recording automatically.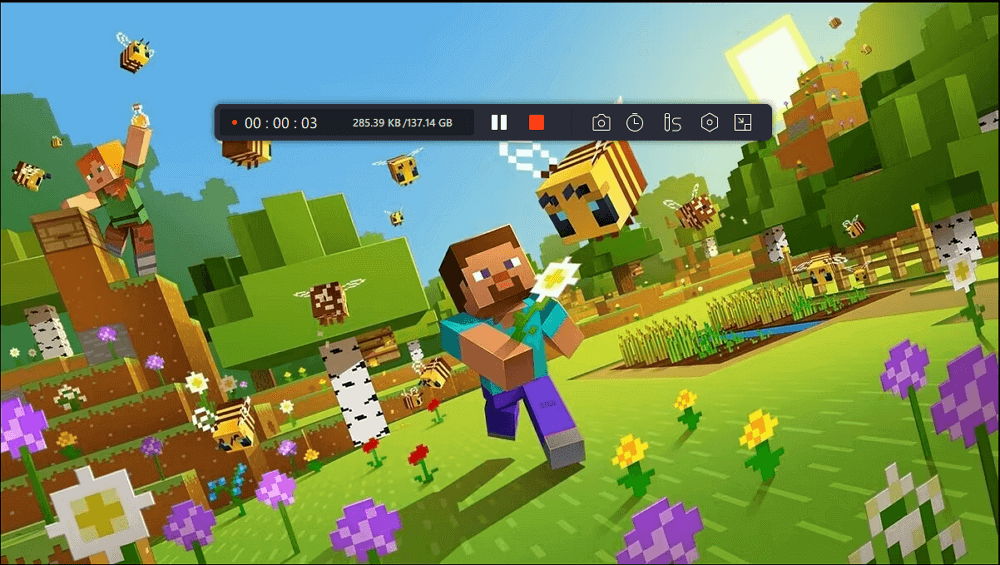 Step 4. After saving the recorded gameplay video, a media player will pop up. It gives you a built-in tool to trim the recording, extract audio from the video, and add an opening & ending part. You can find the tool at the bottom of the player.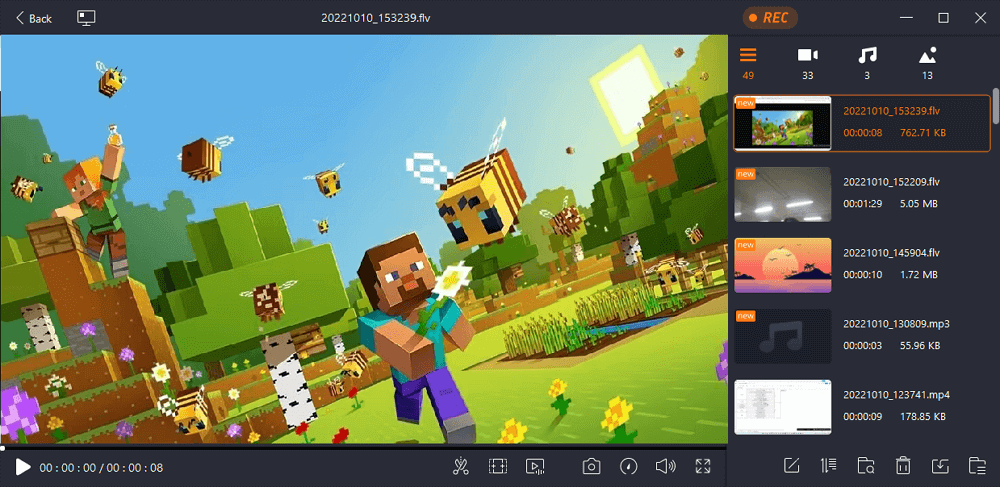 Record Ghost of Tsushima Gameplay with Bandicam
Using Bandicam is another excellent choice if you're looking for how to record Ghost of Tsushima Gameplay. The software allows you to record full-screen on Windows 10 or just part of your screen.
The video quality gives us top-notch and is one of the few that allows for external devices such as webcam and PlayStation. These are all features that will provide you with the required result.
As with everything, it has its pros and cons, and for you to make an informed design, you need to know them. Some of them include the following:
Pros:
Full-screen and audio(in-game and external) recording
Add animations while recording
Screenshot and text addition while recording
Cons:
Require an external video editor
Only MP4 and AVI video output options
The video quality is not 100% clear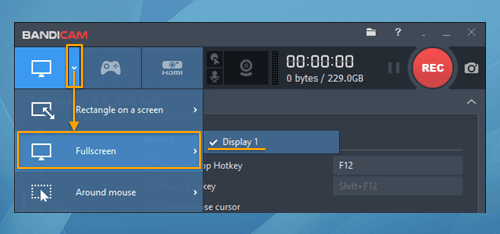 To make sure the process is as easy as we say it, here is a step-by-step process on how to record Ghost of Tsushima Gameplay.
Step 1. Start the Bandicam App and choose your preferred choice of screen coverage.
Step 2. Click the REC button to start your recording.
Step 3. Go to Home, then Video to select a video and edit, play or upload.
Record Ghost of Tsushima Gameplay with CamStudio
Another free-to-use and practical screen recorder you can use for recording your gameplay is CamStudio. The screen recorder is easy to navigate and is sure to carry out the exact purpose you need it for.
Coupled with its clear recording feature, it allows you to record screen with microphone. This is an excellent feature, especially if you're making a gaming tutorial or want to brag to your friends in one of your videos about an outstanding save you just made.
Before making your decision, here is additional information on the pros and cons to be sure it fits all you want for your recording.
Pros:
Serves as a multipurpose recording tool
Full video coverage without lagging
Free-to-use software
Cons:
Limited screen options
Not suitable for videos that require complicated editing
It cannot record a webcam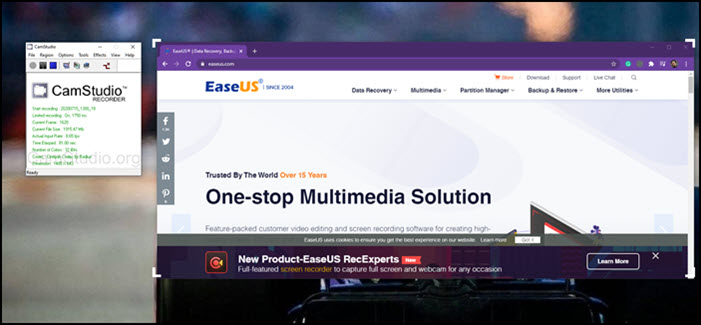 If this is your first time, or you can't remember how to use CamStudio, then you have nothing to worry about. Here is a step-by-step guide you can easily use to navigate the software.
Step 1. Open CamStudio, and select 'Region' to full screen on the menu.
Step 2. Click the round red button to start recording.
Step 3. Click on the blue button to stop recording and save the clip.
Step 4. Visit the video maker to extract the video.
Record Ghost of Tsushima Gameplay with TinyTake
TinyTake is a free screen and video recorder, which you can also use to record Ghost of Tsushima Gameplay. It is easy to use and equally easy to share recordings from them.
Even better? One of its features is that it allows you to add comments and cloud-based storage, giving you room for as much as possible. In addition, you easily share via email and other pros to your advantage. Here are some of them and the cons, so you have all the facts.
Pros:
Cloud-based storage
Screen recording and webcam capture
Screen resolution options
Cons:
Maximum of 5 minutes for video recording
Video format in MP4 only
Limited video manipulating options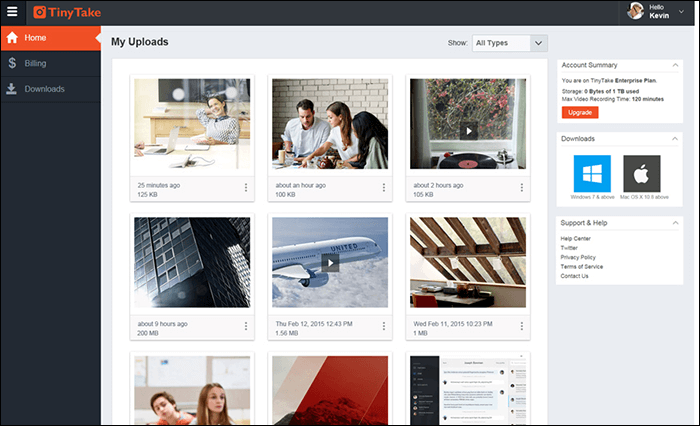 Are you getting started with recording the Ghost of Tsushima Gameplay with TinyTake? Then let's help you get started with these easy steps.
Step 1. On your App tray, right-click on the TinyTake icon to choose the capture region.
Step 2. Click on Capture Video from the screen to begin the screen recording.
Step 3. Click Save and share to save the video, or X if you want to delete the video.
Record Ghost of Tsushima Gameplay FAQs
Check the frequently asked questions and their answers we collected for you.
1. How do you record Playstation gameplay?
You can record Playstation gameplay by following the steps below:
1. Press the 'SHARE' button twice to start recording, and press it twice again to stop recording.
2. Press the 'SHARE' button, and then select 'Save Video Clip' to save the recorded video.
2. How do I record gameplay on my PC?
You can launch Game Bar on your computer, click the red button, or press "Windows + Alt + R" to do so. To stop recording, click the red stop button again.
3. Does PS5 record gameplay automatically?
Yes, the video of your recent gameplay is automatically recorded by the device. Therefore, you can view the recorded video afterward.
Conclusion
This post shows you why you need a screen recorder and why it is essential. You have seen the various screen recording software you can use in recording gameplay and their multiple features, pros, and cons. All of this information was to help you make an informed decision when choosing a screen recorder.
This way, you align your needs with what the software offers. Recording Ghost of Tsushima Gameplay with EaseUS RecExperts, for example, is one of the most flexible due to its features, as mentioned above. So if you need flexibility, ease of use, and excellent quality, then it is what you should go for.
About the Author

Melissa is a sophisticated editor for EaseUS in tech blog writing. She is proficient in writing articles related to multimedia tools including screen recording, video editing, and PDF file conversion. Also, she's starting to write blogs about data security, including articles about data recovery, disk partitioning, data backup, etc.