
Table of Contents

About the Author

Related Posts

Best Audio Recording Software
Overwatch is a team-based multiplayer online game that packs in a lot of action. People like to record highlights and share the best action moments with their friends and the gaming community, but Overwatch allows you to see the highlights, but it doesn't allow you to export them. Another drawback is that when you log out of Overwatch, those clips are deleted.
That's where you need a recorder that can record all of those moments for you, and later you can edit and then create your highlight videos. This post will guide you through recording highlights on Overwatch on Windows and macOS. Keep reading to get more information.
How to Record Highlights in Overwatch on Windows 10 PC
EaseUS RecExperts is an easy-to-use recording tool that can capture almost everything on your screen. No matter you want to record video, audio, or Webcam, it can always be helpful.
When speaking of the game recording, it offers you detailed configuration settings to customize the quality of output files. Those features make it perfect for recording Overwatch highlights, and it can certainly serve as the best game recorder on Windows 10. Moreover, the interface of this recorder is simple and elegant, and it also offers a countdown, so you have enough time to start the gameplay after pressing the REC button.
Key Features:
Webcam recording along with gameplay recording
Record both system sound and microphone audio
Change bitrate and frequency of audio recording
Export the amazing frames you want to save in the recordings
Take screenshots on any region of your screen
If you need a powerful gameplay recorder for the Overwatch highlight recording, this software will suit you perfectly.
Steps to Record Highlights in Overwatch on Windows:
Step 1. Launch the gameplay that you want to record. Next, open EaseUS RecExperts and click on the "Game" button on the left.

Step 2. Click on the "Select Game" option to choose a Game Window or Game Process. Then, you can enable the audio and webcam recording if needed. When all are done, click the big REC button to start the gameplay recording.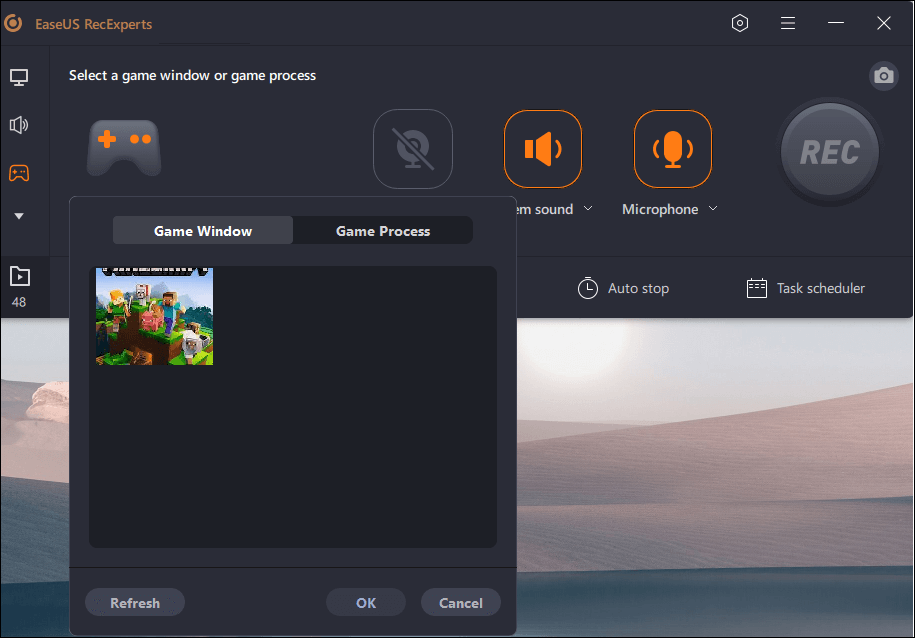 Step 3. A floating toolbar will appear, and you can pause or stop the recording. Besides that, the camera icon enables you to take a screenshot, and the timer icon lets you stop the recording automatically.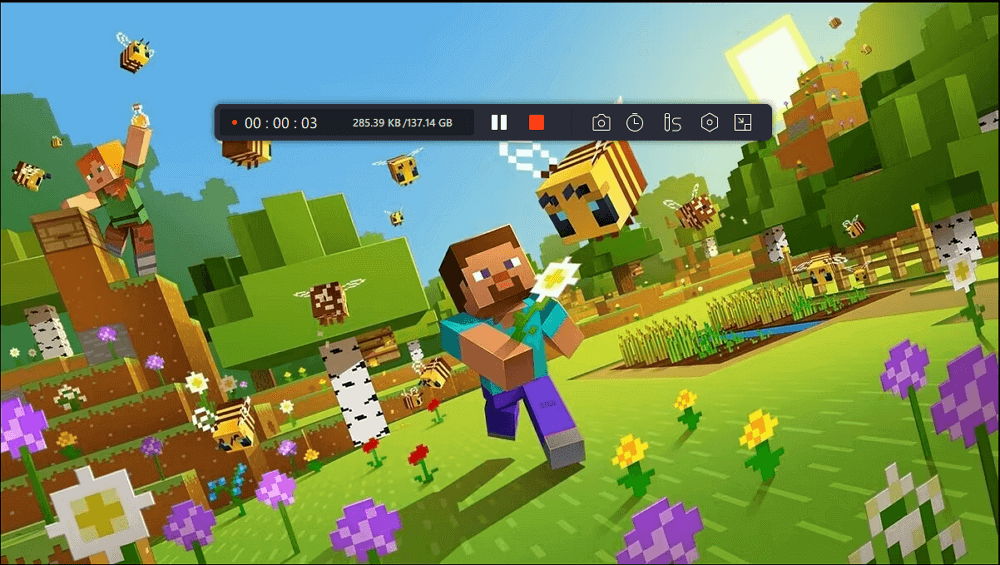 Step 4. After saving the recorded gameplay video, a media player will pop up. It gives you a built-in tool to trim the recording, extract audio from the video, and add an opening & ending part. You can find the tool at the bottom of the player.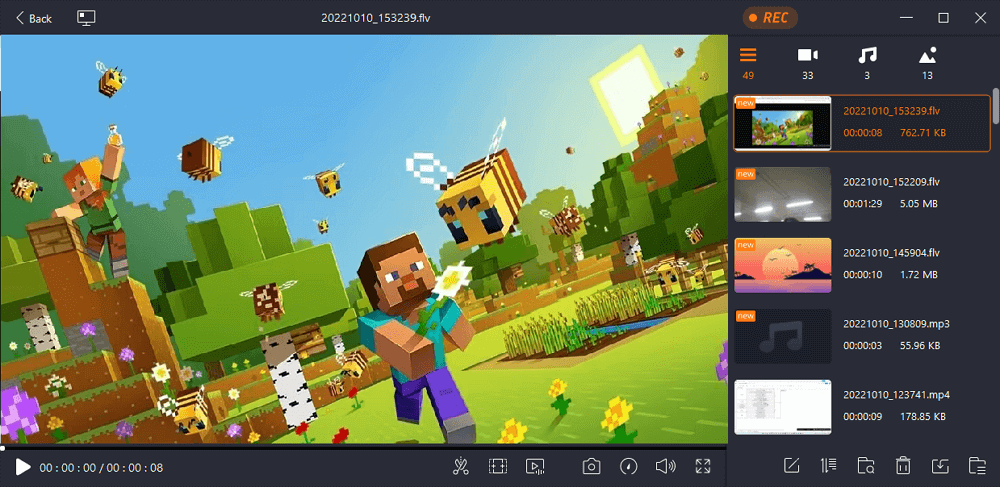 How to Record Overwatch Gameplay on Mac
Apple has put a screen recorder feature into the OS, which makes recording almost everything possible. The tool appears instantly using a keyboard shortcut and allows you to take a screenshot or screen recording. If you can play the highlight video from Overwatch on the browser, it will record it.
The only drawback here is that you need to use a third-party softwareؙ—Sunflower—which acts as a virtual speaker. Once you switch the speaker to the software, you can then use the software as a speaker to record the audio.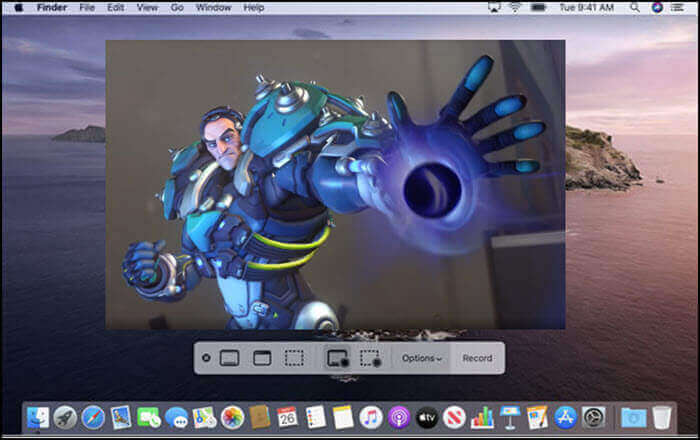 Steps to Record Overwatch Highlight in macOS:
Step 1. Open your OverWatch Highlight and keep it ready to play. Press the shortcut key Command+ Shift + 5. It will open the recorder. Select the video recording icon, and then select the Overwatch video tab.
Step 2. Click on the record video button, and then start playing the highlight video. Configure a time delay of a few seconds so you have enough time to play the video. It will make sure you have fewer things to edit.
Step 3. Once the highlight video is done, you can stop the recording and finally save it on desktop or online storage.
Optional Recorders for Recording Overwatch
Here are few more tools, including an open-source, cross-platform tool that can help you record Overwatch, save it on the computer, and also edit them when required.
#1. OBS Studio (Mac)
OBS is the best screen recorder and streamer out there. macOS is limited, and that's where OBS Studio helps those who need to do a lot of heavy work.
You can record system sound, record from multiple sources, use noise filter gates, and then merge all of them into one video. You can also set up Screen Collection, where you predefine input and output sources. So, if you need to switch between the sources, you can easily do it through it.

Pros:
High-quality recording from multiple sources
Streaming along with a recording
Powerful audio mixer and noise filter
Cons:
The learning curve is high
The settings panel is confusing
#2. Tiny Take (Windows)
If all you want is to capture something and add some annotations quickly, then TinyTake is perfect. It's a lightweight screen recording software that can capture video on the screen, audio from microphone or system sound, or both.
Once you are done with recording, you can upload it to their website and choose to edit. It is also possible to download and upload it elsewhere.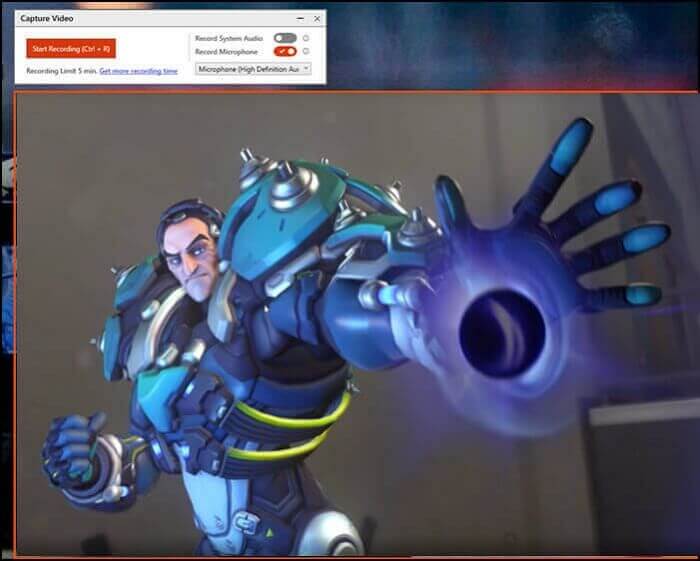 Pros:
Offer annotation toolset
Support uploading to YouTube
Two gigabytes of storage to share videos online
Cons:
Time limitation in free version
Only support MP4 format as output
Need to create an account
#3. Share X (Windows and Mac)
It is an open-source screen recording tool that you can use to record the screen, recover Overwatch, and customize it based on your recording requirement. The best part of the software is that it is lightweight.
If you follow a workflow where you need to record, add something to it, and then upload it to a service, this is the best tool to use. That said, it will take some time to learn and understand the software.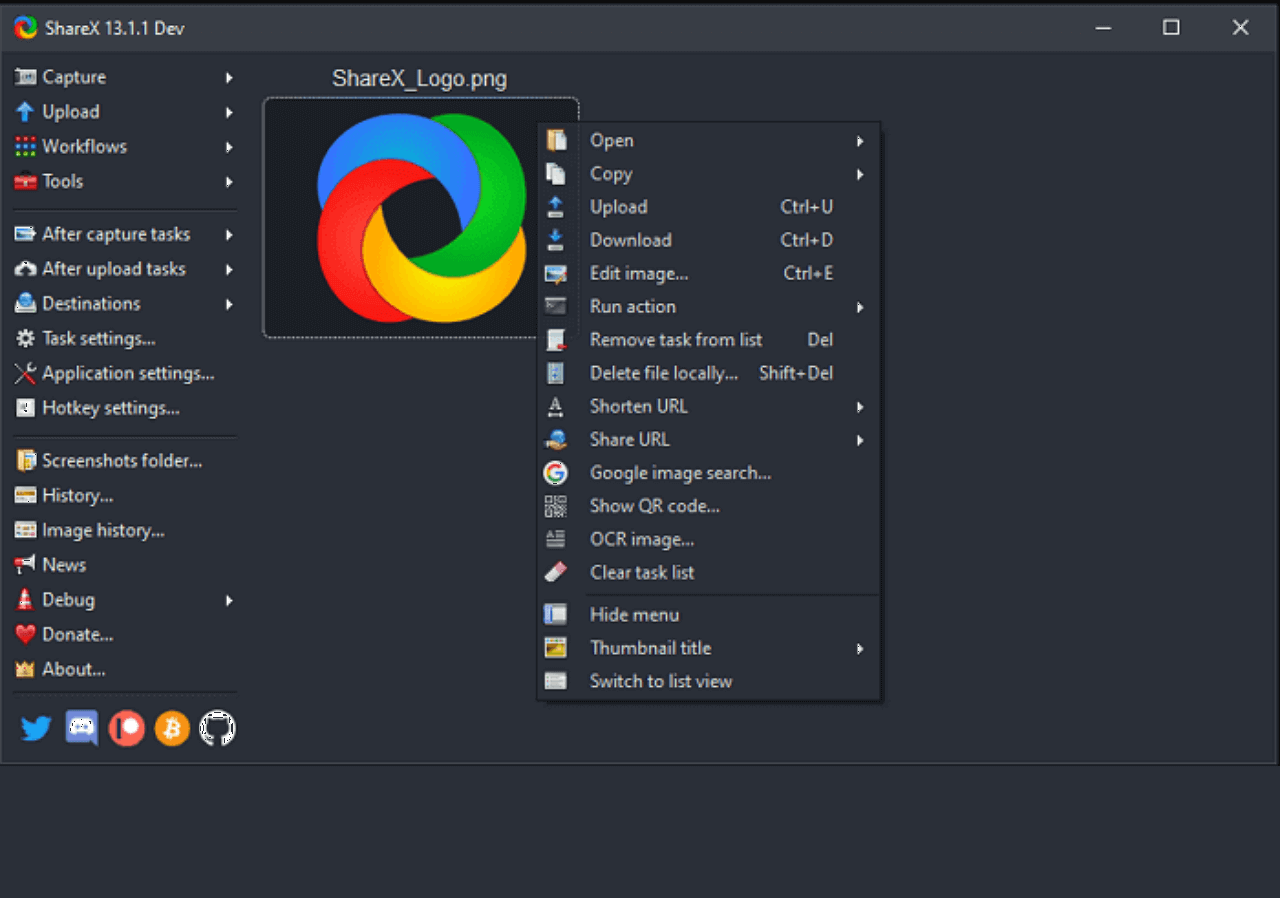 Pros:
Configure keyboard shortcuts
Upload video to multiple media websites
Cons:
No game capture mode with FPS settings
The confusing interface
Only essential editing tools
Conclusion
Recording Overwatch or anything similar is not a big deal anymore. Many software can do that and manage frame rate, quality, and online integrations. EaseUS RecExperts software, for example, offers a complete recording solution, including the option to record webcam and variable frame rate recording that is important for gamers.
FAQs About Record GamePlay
Gameplay Recording is fairly easy with the right set of tools. It can be a video playback or real-time recording.
1. How do you record gameplay?
You can use EaseUS RecExperts software to record gameplay, and it offers easy recording features with frame rate, support.
2. How do you record your face gameplay?
Look for software that offers Webcam integration during gameplay. You will need to enable it manually, set the PIP mode, and place the webcam to interfere with gameplay.
3. What do YouTubers use for recording?
When on macOS, Final Cut Pro X is the best software, and on Windows, EaseUS RecExperts is easily the video recording software.
About the Author

Jane is an experienced editor for EaseUS focused on tech blog writing. Familiar with all kinds of video editing and screen recording software on the market, she specializes in composing posts about recording and editing videos. All the topics she chooses