
Table of Contents

About the Author

Related Posts

Best Audio Recording Software
Quick Navigation:
Are you a fan of Hearthstone but don't have anyone to play with? Or maybe you're just looking for a new way to improve your gameplay. In either case, recording your games can be a great way to do both. This guide will show you how to record Hearthstone gameplay on both Mac and PC. Whether you're a beginner or an expert, follow along and start recording your games today! So without any delay, let's get going
Method 1. Record HearthStone Gameplay with EaseUS RecExperts
EaseUS RecExperts is recognized as an excellent Mac and Windows screen recorder worldwide, which helps you record almost anything on your screen effortlessly. Among all its features, its Game Recording feature is the most worth mentioning.
This game recorder for PC performs professionally in recording various 2D or 3D gameplay, including but not limited to HearthStone, LOL, Apex Legends, and a lot more. With its help, you can flexibly adjust the FPS from 1 to 144, and set or change the hotkeys as you like. Beyond that, you can even choose to record screen and camera at the same time to enrich your recordings. Below are some stunning features of this game recording software:
No Time Limit: This unlimited screen recorder lets you record the screen or gameplay as long as possible.
No Watermark: All of your recordings will not contain any watermark.
Start, Stop, or Clip Recording Automatically: As long as you set a specific time or file size, it will start, stop, and even clip your recording automatically.
Provide Editing Tools: Once your recording is done, you can trim it, or add opening credits to make it stand out.
Use EaseUS RecExperts to Record HearthStone on PC:
Step 1. Launch the gameplay that you want to record. Next, open EaseUS RecExperts and click on the "Game" button on the left.

Step 2. Click on the "Select Game" option to choose a Game Window or Game Process. Then, you can enable the audio and webcam recording if needed. When all are done, click the big REC button to start the gameplay recording.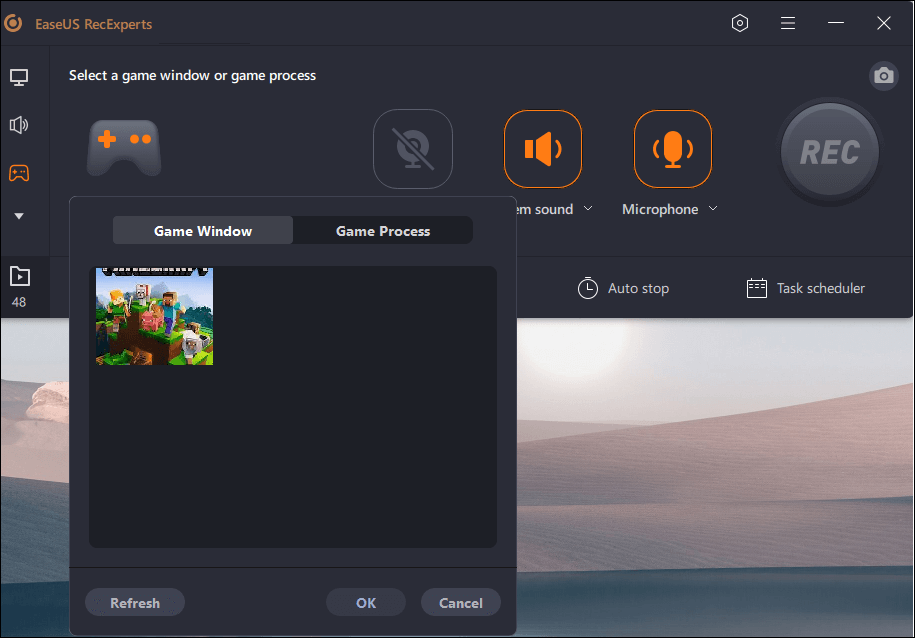 Step 3. A floating toolbar will appear, and you can pause or stop the recording. Besides that, the camera icon enables you to take a screenshot, and the timer icon lets you stop the recording automatically.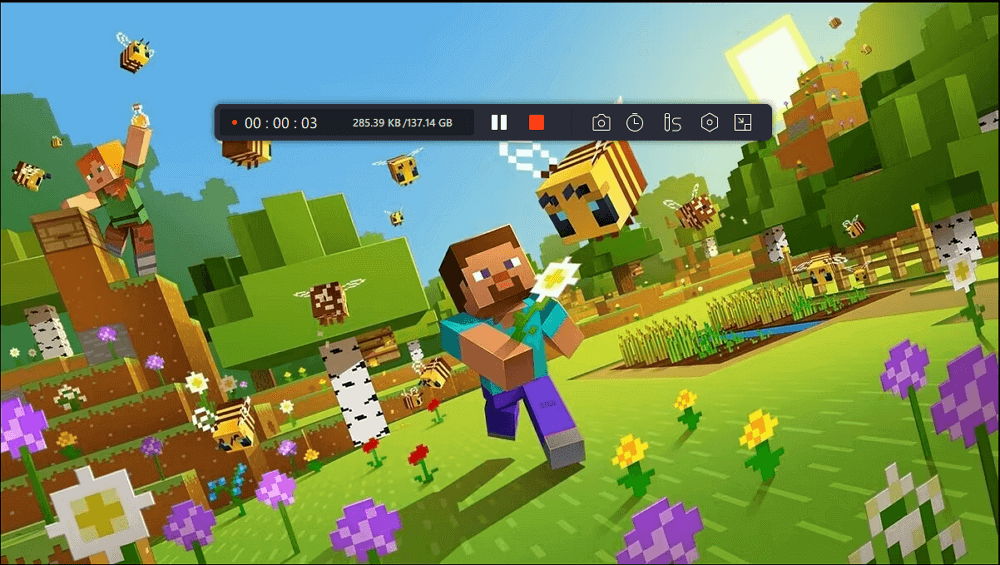 Step 4. After saving the recorded gameplay video, a media player will pop up. It gives you a built-in tool to trim the recording, extract audio from the video, and add an opening & ending part. You can find the tool at the bottom of the player.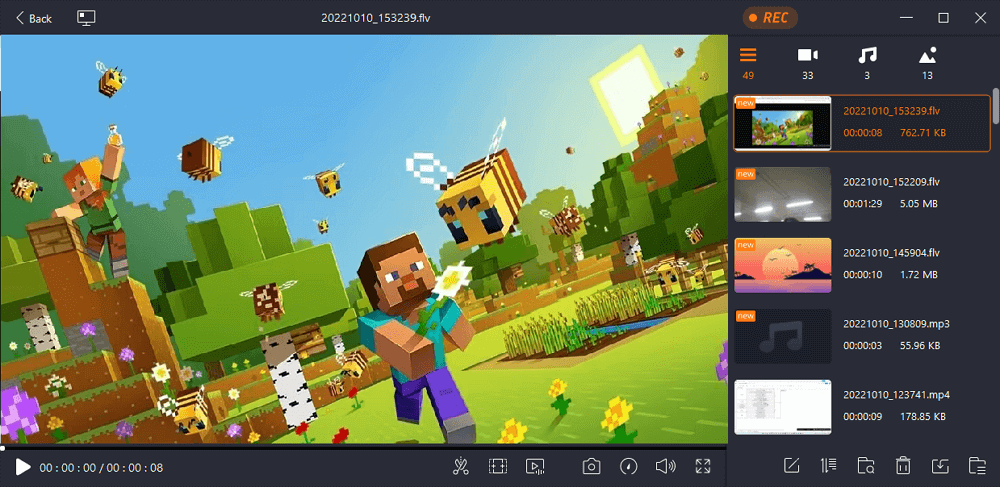 Method 2. Capture HearthStone Matches using OBS Studio
Another way to record HearthStone matches is to use OBS Studio, an open source screen recorder for all operating systems. This software is absolutely free to use.
Best of all, it supports a wide range of games, including popular titles like Hearthstone, and recording your gameplay with OBS Studio is a breeze. Simply launch the program and hit record. You can then choose to record your entire screen or just a specific window. Plus, you can capture audio from your microphone and system sound so that you won't miss any of the action. 
Use OBS Studio to Record HearthStone:
Step 1. To get started, download OBS Studio and launch the program.
Step 2. Then, create a new scene and add the desired game capture source. To personalize your recording, you can also add other sources, such as webcam footage or a voiceover.
Step 3. Once you're ready to start recording, click the "Start Recording" button and let OBS Studio do its job.
Step 4. When you're finished, hit the "Stop Recording" button and export your video file to share with your friends or the world. 

Method 3. Record HearthStone Game via GeForce Experience
GeForce Experience is a game recorder with no FPS drop that lets you capture your best gaming moments and share them with your friends. With this program, you can record up to 4K resolution at 60 frames per second, making it the perfect tool for capturing your most epic gaming moments, like HearthStone. You can also use it to customize your game settings, optimize your gameplay, and connect with other gamers. 
Use GeForce Experience to Record HearthStone:
Step 1. Download it from the official website, then install it on your PC.
Step 2. Launch this game recorder, and click on the settings cog icon on your username's left.
Step 3. Click the gray button to turn on the "In-game overlay" function. Next, click "Settings" under the icon to adjust practically everything.
Step 4. When everything looks well, you can hit Alt+F9 to start your recording.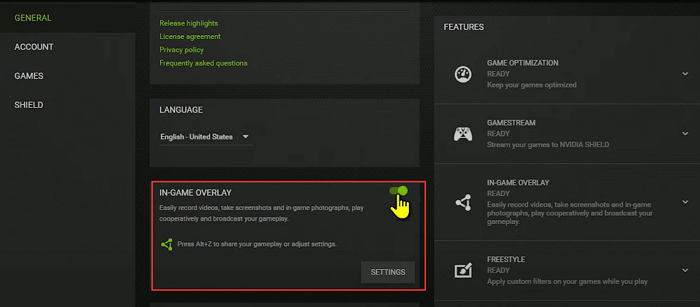 Method 4. Record HearthStone Clips using FBX Game Recorder
FBX Game Recorder is also a nice choice for recording HearthStone gameplay. It captures your game footage in high definition, with up to 60 frames per second and no lag. You can also record your voice and game audio through your microphone and speakers. Plus, FBX Game Recorder is easy to use, with a simple interface that lets you start recording with just a few clicks. 
Use FBX Game Recorder to Record HearthStone:
Step 1. Install and launch FBX, then click Settings > Capture to select the Game capture mode. Next, Start HearthStone.
Step 2. Then, you will see the FBX's overlay appear on the screen. If you are ready to record, you can press Ctrl+F12 to start your recording.
Step 3. To end it, you can also hit the stop button. Then your saved video will appear in the Recordings tab.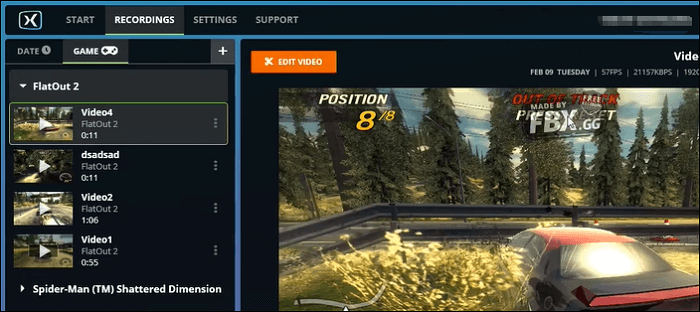 The Bottom Line
In conclusion, if you want to record your Hearthstone gameplay for either future reference or for sharing with others, you have a few viable options. Among those choices, we highly recommend EaseUS RecExperts. It's an easy-to-use screen recorder that will capture all the action in high quality without lag or any other issues. Give it a try today and see for yourself how great it is!
FAQs About Recording HearthStone Gameplay
1. How do I record my hearthstone game?
You can easily record your HearthStone game without no FPS drop if you get excellent game recording software. Here we take EaseUS RecExperts as an example:
Download and launch EaseUS RecExperts, and choose the game recording mode on the left panel.
Launch and play your HearthStone game. Next, go back to EaseUS RecExperts, and select the recording area.
Once done, click REC to start your recording.
2. Where can I find Hearthstone replays?
The easiest way to find your HearthStone gameplay is to use the HearthStone deck tracker. Then, you will find the link to it in the description.
3. How do you record online gameplay?
Finding a great and professional game recorder is necessary if you want to know how to record online gameplay. Here are some recommendations:
FBX Game Recorder
Xbox Game Bar
OBS Studio 
Fraps
Action
4. Can you record gameplay on PC?
Of course, yes! If you want to record full-screen PC games, you can rely on Xbox Game Bar. You can hit the Windows logo key + Alt + G to start and stop recording to complete the task.
About the Author

Jane is an experienced editor for EaseUS focused on tech blog writing. Familiar with all kinds of video editing and screen recording software on the market, she specializes in composing posts about recording and editing videos. All the topics she chooses