
Table of Contents

About the Author

Related Posts

Best Audio Recording Software
PAGE CONTENT:
Lost Ark soon started to rule over the hearts of enthusiastic gamers crazy about online games. From user-friendly user interfaces to high-end graphics, there are many reasons for making Lork Ark a popular game among gamers worldwide. 
Eager to know how you can easily record "Lost Ark", a boss battle in 2022 with different software providers at your ease? This section is for you. If you are also curious about how to record Overwatch, Elden Ring, CrossFire, etc. You can check our other articles.
Best Way to Record Lost Ark
The first Mac and Windows screen recorder recommendation we have is none other than EaseUS RecExperts. Not only is it easy to use, but also comes with a handful of advanced features. Whether you want to record webinars or zoom meetings, this is the option to go for.
Moreover, it's now possible to capture 4K UHD gaming videos. And you can record streaming videos with this tool in one click. Online tutorials, presentations, and screen activities can all be captured as a video or a screenshot. Check out more about it below.
Main Features:
Record Google Meet and other conferences
Provide a built-in video editor
Record the webcam and audio
Record full-screen or a selected region
Offer schedule recording function to users
Now, download this tool and follow the steps below to start recording.
Step 1. Launch the gameplay that you want to record. Next, open EaseUS RecExperts and click on the "Game" button on the left.

Step 2. Click on the "Select Game" option to choose a Game Window or Game Process. Then, you can enable the audio and webcam recording if needed. When all are done, click the big REC button to start the gameplay recording.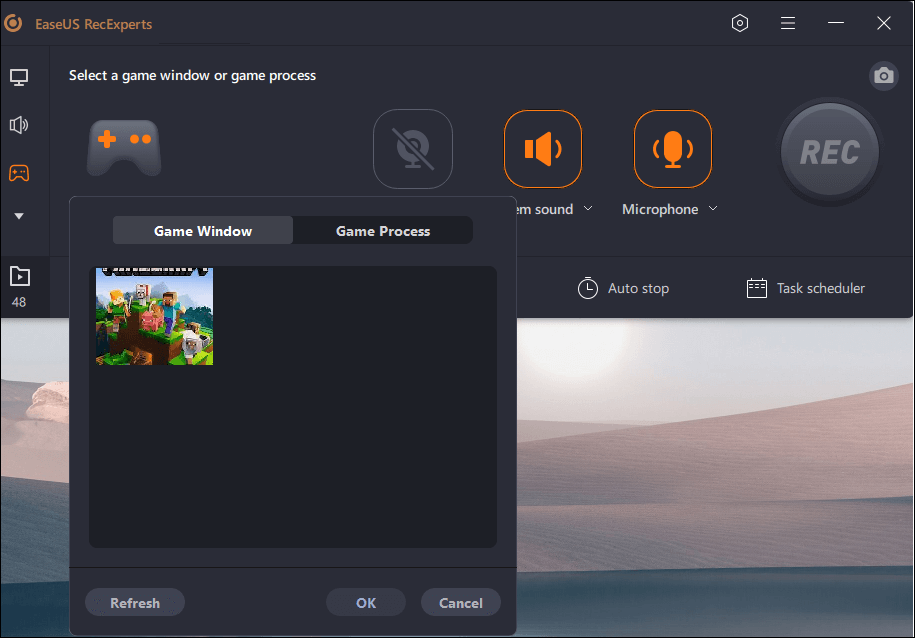 Step 3. A floating toolbar will appear, and you can pause or stop the recording. Besides that, the camera icon enables you to take a screenshot, and the timer icon lets you stop the recording automatically.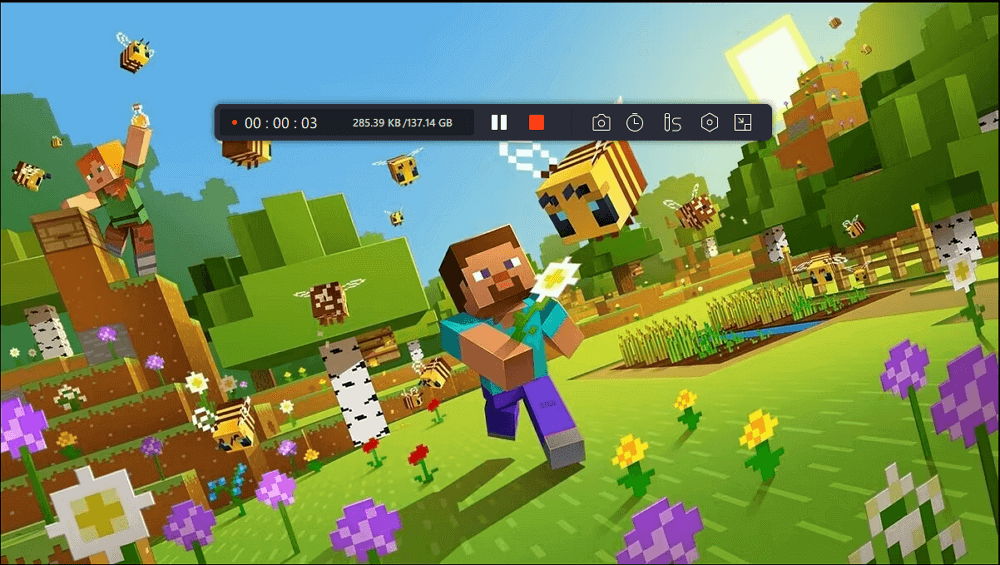 Step 4. After saving the recorded gameplay video, a media player will pop up. It gives you a built-in tool to trim the recording, extract audio from the video, and add an opening & ending part. You can find the tool at the bottom of the player.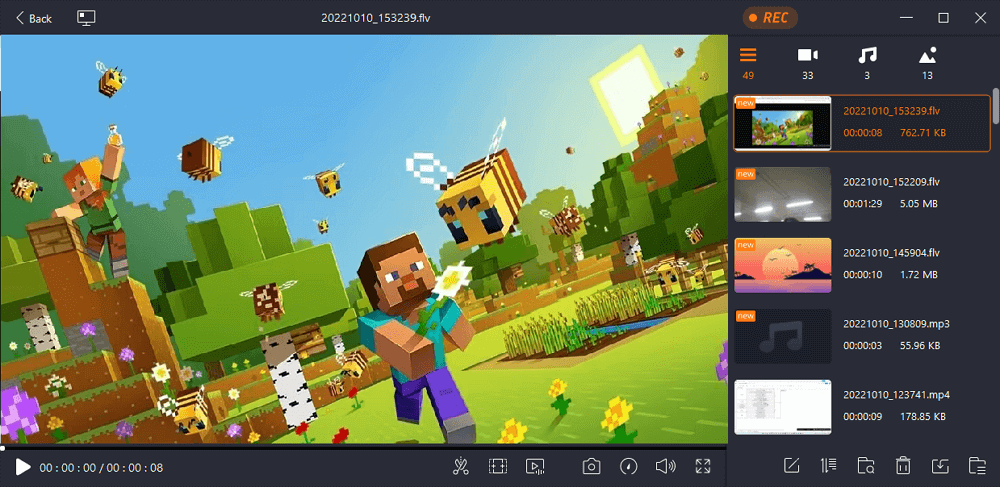 Record Lost Ark with Xbox Game Bar
If you're playing Lost Ark on Windows 10, you already have a built-in feature in the operating system called Xbox Game Bar. Using this compact software, you can easily record Lost Ark clips or longer videos with features like recording microphone, game bar controls, and more.
It also allows you to record computer screens, customize screen capture, set frame rate, and use templates for the perfect screen recording. Now, let's see how to record Lost Ark with Xbox Game Bar.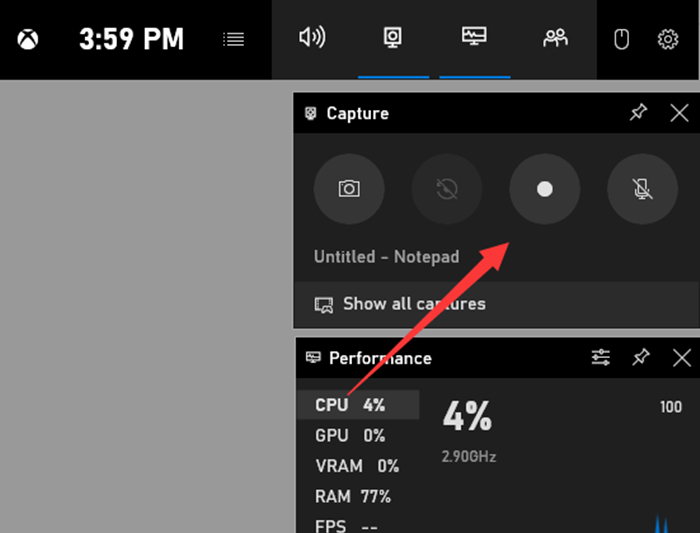 Step 1. First, click the Windows button on the screen.
Step 2. Long-press the "Alt" key and the "G" key on your keyboard to create a clip that records at least the recent 30 seconds of your Lost Ark gameplay.
Step 3. If you want to record a long clip of your Lost Ark gameplay, press the "Windows" + "Alt" + "R" keys at the same time or select the "Press Recording" option from the Xbox Game Bar's display.
Step 4. Once you are done with the recording, make changes or download the recording as it is. 
Record Lost Ark Using Nvidia GeForce
NVIDIA GeForce GEFORCE is a top-of-the-line video capture card that allows you to record CrossFire and other gameplay from your computer screen. Designed to perfection, it comes with an easy-to-use interface for recording and editing gameplay footage.
On top of that,  you can also use NVIDIA to record at high frame rates, which can help you create professional-looking videos. In addition to the stunning visuals, the game also features various custom graphic settings. To record your Lost Ark game using Nvidia GeForce, follow the steps below.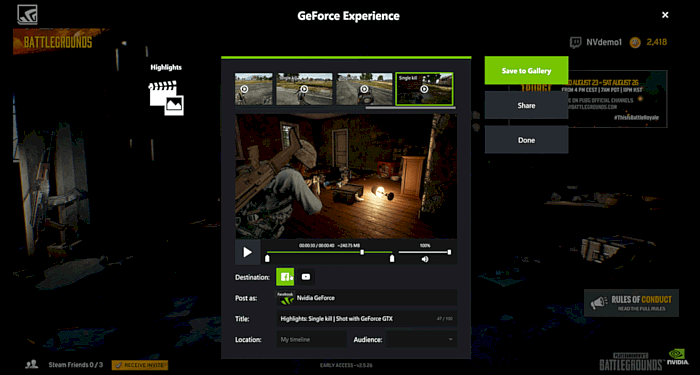 Step 1. First, update to the most recent version of the software. This will start the installation immediately. 
Step 2. To start automatic recording while playing Lost Ark, then click on the "instant replay" icon and turn it on. If you have Instant Replay mode on, press the "Alt" + "F10" keys will record the most recent minutes of your gaming.
Step 3. To record manually, press "Alt" + "Z" and then click on the "Record" button. 
Step 4. You can also choose "Settings", where you can customize a wide range of options using shortcut keys to the storage of folders.
Step 5. Once everything is ready, go return to the game's overlay settings and choose the "Video Capture" option and save it. 
Record Lost Ark with Radeon Relive
The Radeon Relive screen recorder is a powerful tool for recording your screen. It allows you to record screen, audio, and video with ease. Moreover, the screen recorder is compatible with all modern operating systems such as Windows, Mac OS, and Linux.
With multiple frame rate options available, you can also capture the gameplay of a selected region and customize it as per your requirements. Here are the AMD Radeon ReLive recording procedures for Lost Ark.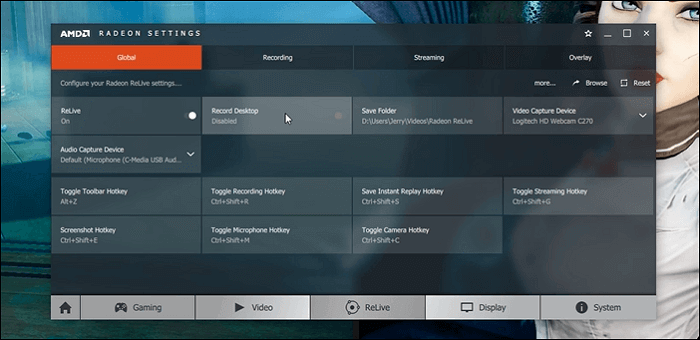 Step 1. Download the Radeon Software Crimson ReLive Edition from the AMD website. It requires a system restart after installation.
Step 2. Next, go to your AMD Radeon's "Settings" and click the "ReLive" option.
Step 3. When you're ready, click the button to activate ReLive.
Step 4. Once you start recording gameplay with Radeon ReLive, long-press the "Ctrl" + "Shift" + "R" keys.
Record Lost Ark Using Bandicam
If you want to record the microphone voice and face while recording Lost Ark gameplay, then Bandicam is the best option for you. With real-time drawing, you can draw your favorite shapes and patterns on the recorded while.
Scheduled recording allows the feasibility to record webcam and microphone features, making video screen recording a piece of cake. It's perfect for recording video tutorials, gameplays, and audio from any application. Follow the steps to record Lost Ark with Bandicam.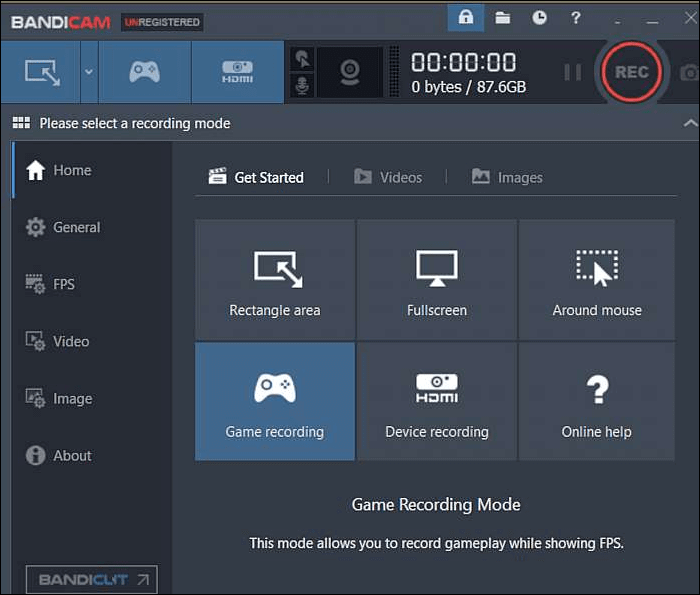 Step 1. First, update your PC with the newest Bandicam software and the Lost Ark game.
Step 2. Next, click on Bandicam's "Game Recording Mode", which can be activated, then click "Yes" in the "User Account Control" window.
Step 3. To capture in-game audio, select either the game's speakers or the device set as the default output device. Optionally, a microphone can be added to the recording setup as an extra feature.
Step 4. You should begin the game you would like to record. As soon as you launch a game, a green FPS figure will show in the corner of the display. If you are unable to view the green FPS value on the recording target, go to the No FPS page.
Step 5. To start or stop, press the "F12" key. However, you can get an option to customize the "Record/Stop" hotkey.
Step 6. When recording, the FPS counter will go from green to red. Once you stop the recording, press "F12" again. After that, Select "Home" and "Video" to view, edit, and share your recorded clips.
Conclusion
Known for super-useful features, Lost Ark is popular among people among players to make the best of their game. Not only playing but recording the game is pretty easy if you choose the best recording software.
However, many people like to record their gameplay with extensive online multiplayer features, which is only possible with EaseUS RecExperts. With this recorder, you can also record 2D/3D gameplay highlights, edit videos, and use the unlimited recording options available. 
FAQs about Recording Lost Ark
Here are some frequently asked questions and their answers. Let's have a look at them together.
1. How do I record Lost Ark gameplay?
To record your gameplay, you can use the in-game recording feature. To open this, press "Open Console" when playing the game.
From here, you can type "record start" to begin recording, or "record stop" to stop recording. You may also use the "Playback" command at any time to view what was recorded before releasing your mouse button and returning to gameplay.
2. What is Lost Ark most similar to?
Lost Ark is most similar to the original Ark: Lost in Time, a popular point-and-click adventure game released in 1989. It also has similarities to the game Lara Croft and the Guardian of Light, which came out in 2001.
In the game, you have to collect artifacts and weapons as you traverse the dangerous environment. This game has been compared to the original Tomb Raider because of the similar gameplay, but Lost Ark is more challenging and has more features than Tomb Raider.
3. Is Lost Ark successful?
Lost Ark is a successful game because it has a large following and a loyal community. The game has been played by millions of people all over the world, including in countries such as Spain, France, Italy, Germany, and Russia.
The developers of Lost Ark have also tried to make sure that the game is always updated to enjoy the latest features available.
About the Author

Melissa is a sophisticated editor for EaseUS in tech blog writing. She is proficient in writing articles related to multimedia tools including screen recording, video editing, and PDF file conversion. Also, she's starting to write blogs about data security, including articles about data recovery, disk partitioning, data backup, etc.