
Table of Contents

About the Author

Related Posts

Best Audio Recording Software
Periscope is a great tool to explore new live video streams and watch various content in real time. However, you can't download videos from this platform directly. If you want to save Periscope videos, recording Periscope videos is the best optional way.
Fortunately, there are many Periscope video recorders that allow you to capture Periscope videos on different platforms. And this post will walk you through the steps to record or save Periscope videos on PC and mobile phones. 
How to Record Periscope on PC/Mac using EaseUS RecExperts 
EaseUS RecExperts, a simple and free video recording software that allows you to record the contents displayed on your computer screen. With this tool, all you need to do is to open your Periscope video and click the record button to save your favorite Periscope streams.
Besides that, it also can be used as a streaming video recorder, which lets you capture live streams from YouTube, Netflix, Hulu, and other platforms with ease. Also, this  tool has many other features as well, such as the ability to record your webcam content. This allows you to add a video overlay of yourself to your screen recordings. You can also record audio with this tool if you would like to do that.
Features:
Record streaming audio and video with ease
Add a webcam overlay to Periscope recorded videos
Offer schedule recording feature to start or stop recording automatically
Multiple video formats to save your files
You will probably be curious to find out how actually to use the tool to record the content. Download EaseUS RecExperts and the following tells you how to do just that. 
 Notice:

You need to follow the Periscope Terms of Use and the country's copyright law in your country while recording with the screen capture software.
How to save Periscope videos by recording in simple steps? Follow the guide below:
Step 1. Launch EaseUS RecExperts. Choose a recording mode from "Full Screen" or "Region". To get a better experience, we suggest you choose recording the full screen.

Step 2. Mostly, you will need to record the system sound when recording a video. Just click on the speak sign to select it. You can also tick the "Record silently" function, so that the recording process will be muted without muting the recorded video.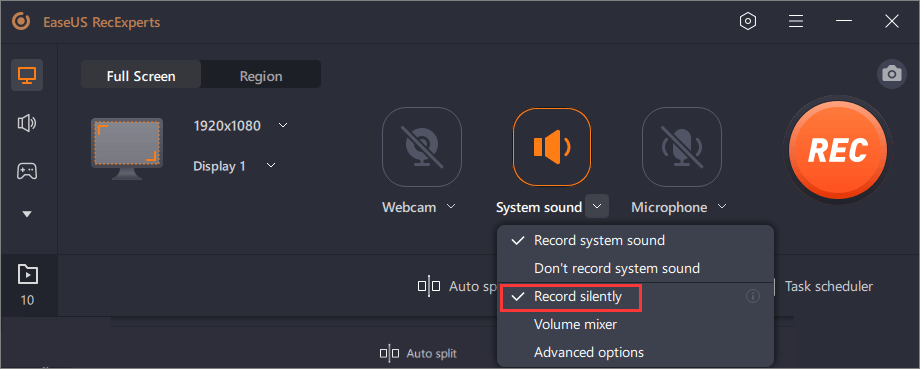 Step 3. After these settings, you can press the red "REC" button to start recording. If you want to pause the recording, click on the white "Pause" button; to end the recording, click on the red "Stop" button.

Step 4. After recording, the recording list window will open. Here you can view, split, delete, manage your recorded videos.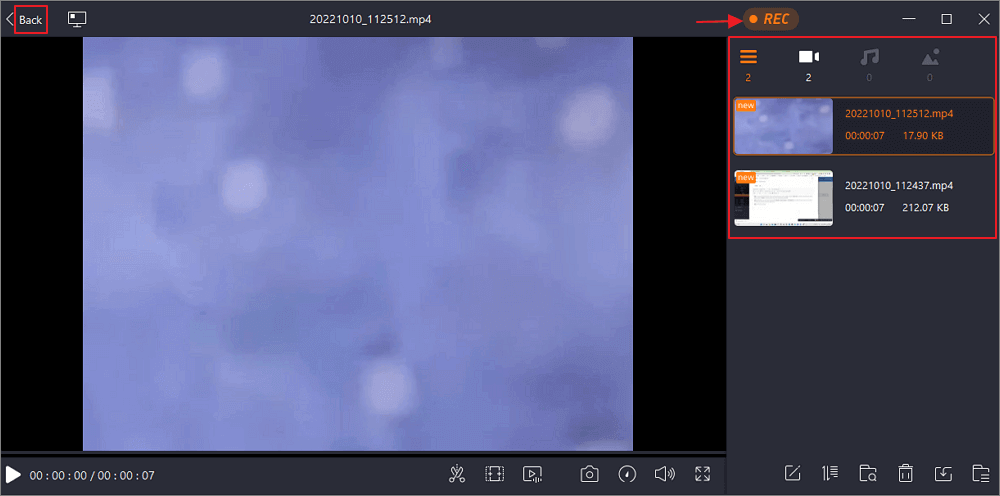 How to Record Periscope Stream on Mac with QuickTime 
If you have a Mac where you want to record Periscope, you can either connect your iPhone where the Periscope app is installed to your computer and record from it, or you can record from the web version of Periscope.
Either way, you can QuickTime Player to save Periscope videos. This built-in app on your Mac supports recording your iPhone's screen and your Mac's screen. Just keep in mind that your recorded files might be a bit larger because QuickTime focuses more on the quality of the content and less on optimizing the content. Other than that, you should have no issues, and your recordings will be ready in no time.
The following shows how you can go about recording Periscope on your Mac by connecting your iPhone to the Mac:
Step 1. Connect your iPhone to your Mac using a USB cable and launch the "QuickTime" app on your Mac.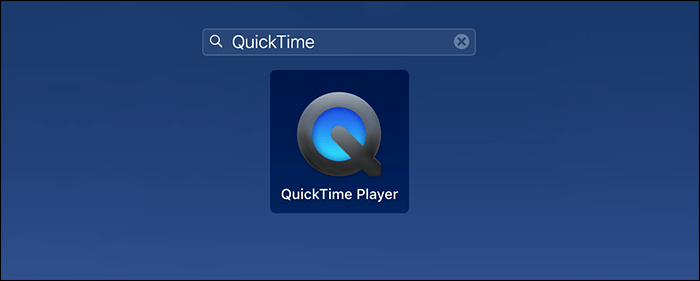 Step 2. When QuickTime opens, click the option that says "File" in the menu bar and select "New Movie Recording". Although it says movie recording, it will help you record Periscope from your iPhone.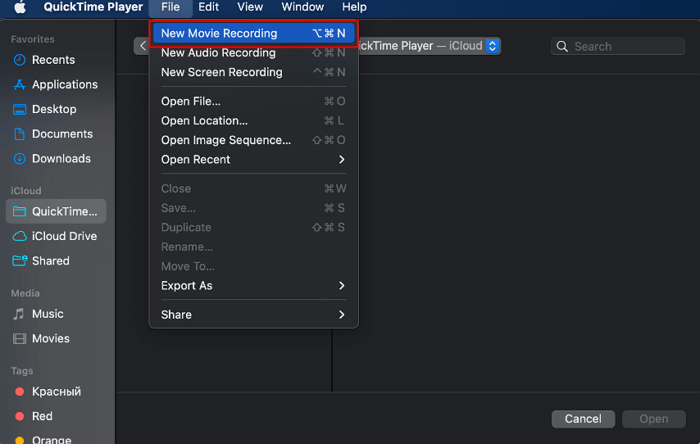 Step 3. On the following screen, click the arrow icon next to the recording button and select your "iPhone" from the list. You should now see the screen of your iPhone on your Mac.
Step 4. Open the Periscope streaming that you want to record on your iPhone. When you are ready, click on the record button in QuickTime, and it will start recording. You can click the stop icon to stop your Periscope recording.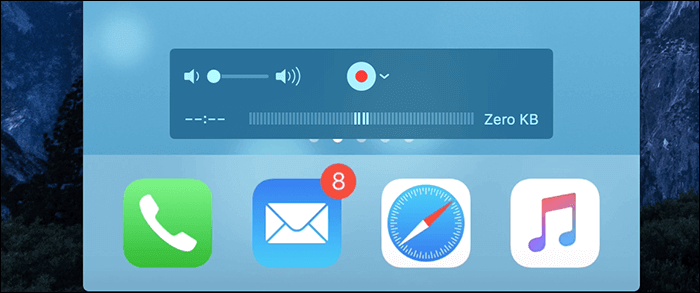 How to Capture Periscope Videos on iPhone
If you use an iOS-based device like an iPhone or iPad, your device actually already has a tool to help you record Periscope on your phone. There is a built-in screen recorder on your iPhone that you can use to record the activities happening on your phone's screen. You can trigger this recorder while playing Periscope, and that will record everything you want and save it to your phone.
Step 1. Launch the "Settings" app on your iPhone and tap on "Control Centre". Then tap "Customise Controls" > "Screen Recording" > "+".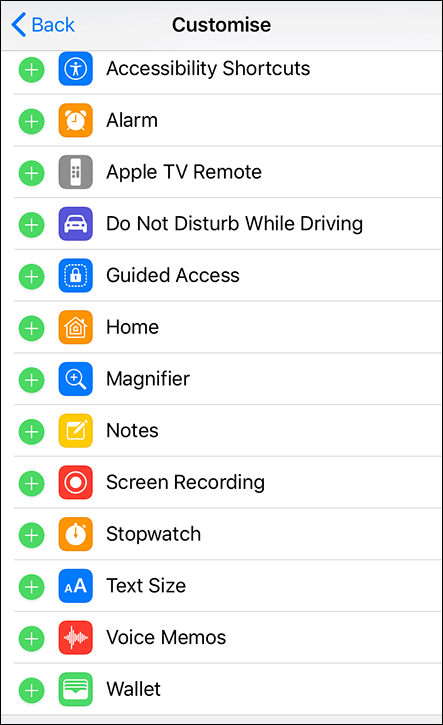 Step 2. Open the "Periscope" app on your iPhone and start the streaming that you want to record. Pull up from the bottom of your iPhone to open the Control Centre. After that, tap the screen recorder icon, and it will start recording your iPhone's screen.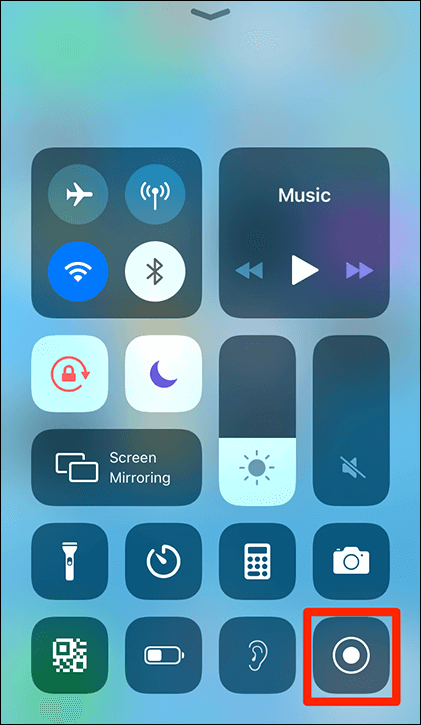 Step 3. Tap the stop option, and your recording will be stopped. You will find the recorded Periscope content in the Photos app on your iPhone.
How to Record Periscope on Android
If you are an Android user, you have several options to choose from to record Periscope on your phone or tablet. Android has relatively more screen recorders to help you with the task, and all you need to do is find a good app, and you are good to go.
AZ Screen Recorder is one of the apps you can use to record Periscope content on your Android-based device. This app lets you easily and quickly capture the content on your screen in the form of videos. Later, you can either watch these videos yourself, or you can share them with your friends.
The following shows how you go about recording Periscope with this app on your Android device.
Step 1. Open the "Periscope" app and access the content that you want to record.
Step 2. Launch the "AZ Screen Recorder" app and tap the option that says "Record".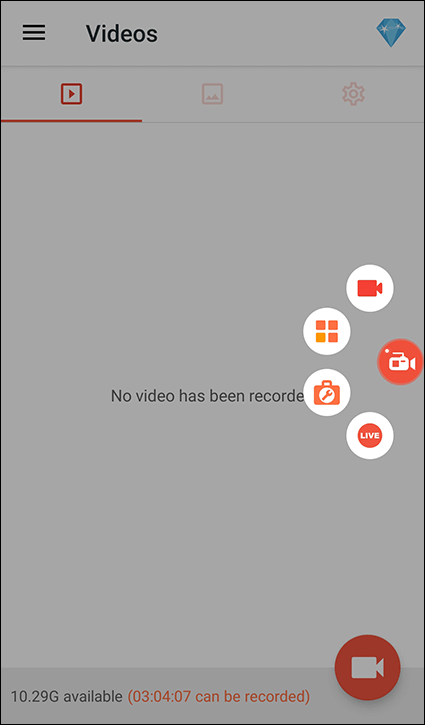 Step 3. When the video has ended, tap the app icon on your screen and select the red stop button. This will stop recording your phone's screen.
Step 4. You can play the recorded Periscope content now. As you can see, recording Periscope on an Android device is as easy as recording on any other device. All you need to have is the right app, and everything becomes just smoother and easier.
Conclusion
With so many options available to record Periscope, you will never again miss out on some of the important live streamings that take place on this platform. Among those screen capture software, EaseUS RecExperts should be your go-to option for recording Periscope. This tool has an easy-to-use interface and offers many customizable options to make your recording.
FAQs About Recording Periscope 
If you are recording Periscope for the first time, you will probably have questions about the procedure. Here are some of the most common questions regarding recording Periscope.
1. Can you screen record Periscope?
Periscope does not offer the option to screen record the content. However, you can use a third-party tool like EaseUS RecExperts to record the content from this platform. There are mobile apps as well if you want to record Periscope on your Android or iPhone devices.
2. Can you save Periscope videos?
You can only save your own Periscope videos with the official Periscope app. If you want to save Periscope videos from other users, you will have to rely on one of the apps that help record content from this live streaming platform.
3. Does anyone still use Periscope?
Yes, many people still use Periscope to broadcast their daily life activities in the form of videos. The platform has millions of users out of many actively present their videos on the site.
4. What other apps are like Periscope?
There are many apps that are like Periscope, and the list includes Livestream, StreamNow, Instagram Live Stories, Broadcast Me, and so on. You can use the famous Facebook Live and YouTube Live to broadcast your content as you do on Periscope.
About the Author

Jane is an experienced editor for EaseUS focused on tech blog writing. Familiar with all kinds of video editing and screen recording software on the market, she specializes in composing posts about recording and editing videos. All the topics she chooses