
Table of Contents

About the Author

Related Posts

Best Audio Recording Software
2022 | How to Take Sims 4 Screenshots on Windows 10
Make Screenshots from Sims 4 with Built-in Tool
Sims 4 is such a beautifully designed game that has many attractive things. The charming scenery makes you want in-game screenshots to record your virtual lawns and houses. To take a shot, there are many built-in methods like using the Tab key, UI Board, and "C" on the keyboard. You won't need third-party software. 
1. Use UI Board to Take a Snapshot in Sims 4 Gameplay
When playing Sims 4, you can see the control board located at the bottom of the screen. It is the user interface board that allows viewing modes, controlling time, and even taking a snapshot in Sims 4 easily. 
In the UI Board, you should find a camera icon. That's the option you can use to save a photo from Sims 4.

2. Press C in the Keyboard to Take Sims 4 Screenshot
When finish fixing your house and want to take a photo as a record, try the default hotkey method. "C" stands for printscreen method in Sims 4. It usually records the full screen in static. 
By using the hotkey "C", you can take a snapshot from the Sims 4 game immediately. To find the image in the Sims 4 screenshots folder, go to \My Documents\Electronic Arts\The Sims 4\Screenshots. 
Take Sims 4 Screenshots with EaseUS ScreenShot
EaseUS ScreenShot is one of the best free software that lets you take a customizable screenshot of your PC screen effortlessly. With its help, you can choose to take full or partial Sims 4 screenshots flexibly. Moreover, it supports real-time editing, which means you are able to add texts, draw lines, insert shapes, etc. to enhance the screenshots. It's worth mentioning that the hotkey feature is also available, and you can quickly take screenshots on PC by double clicking "Ctrl" or "Alt".
Now, you can screenshot on Sims 4 for free! In the trial version, you don't need to register an account.
Follow the steps to take screenshots from Sims 4 on Windows 10 using this fantastic tool, EaseUS ScreenShot. 
Step 1. Double-click to launch EaseUS ScreenShot on your device.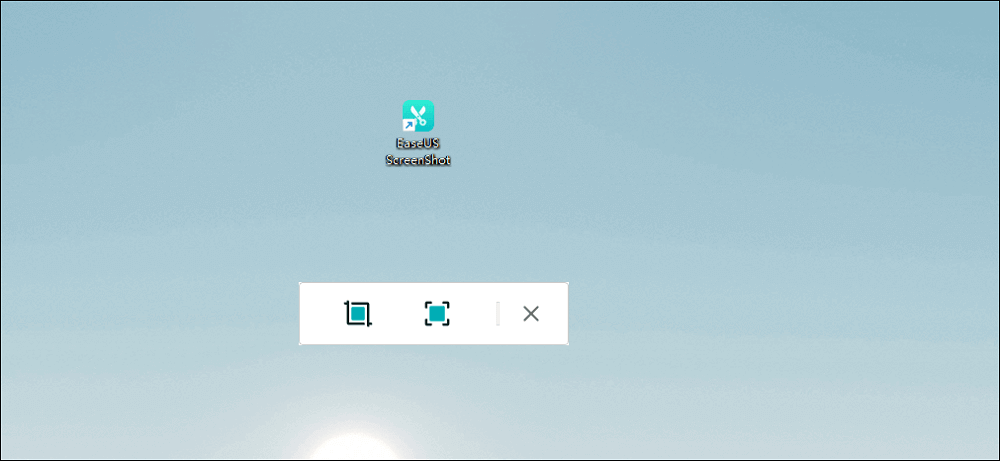 Step 2. Go to the gameplay you want to take a screenshot and choose a mode. To take a screenshot of an area on your screen, click "Rectangular screenshot" or double-click "Ctrl".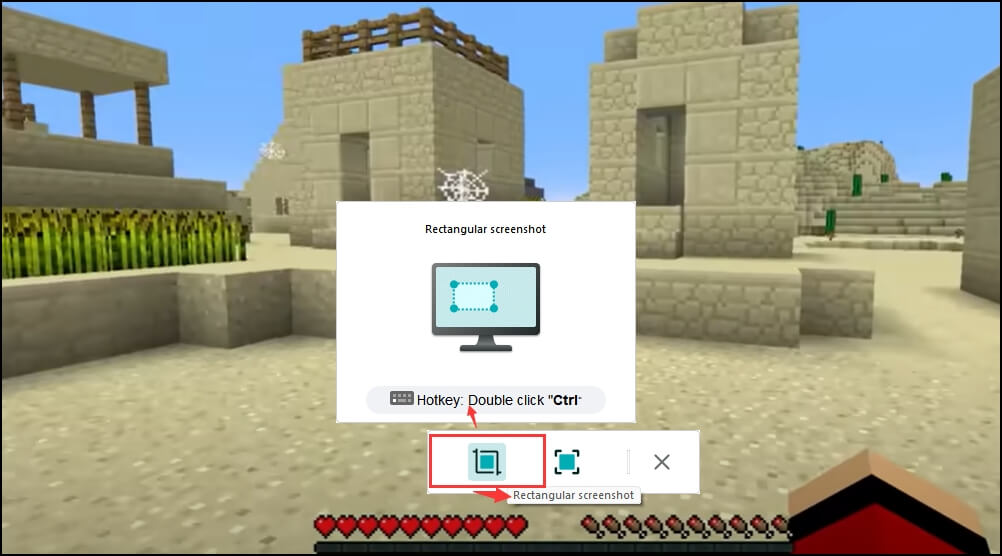 Step 3. To take a screenshot of the entire screen, click "Full screenshot" or double-click "Alt".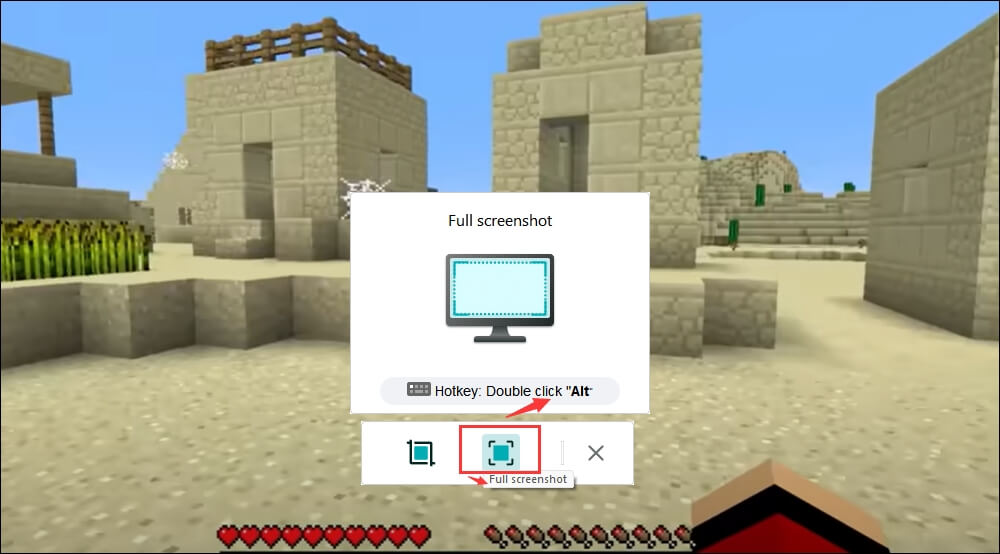 Step 4. After taking a screenshot, you can use the tools below to highlight the content, add mosaic, text, and numbers on the screenshot, or delete the screenshot. After editing, save the screenshot or copy it to your clipboard by clicking "Save" or "Copy".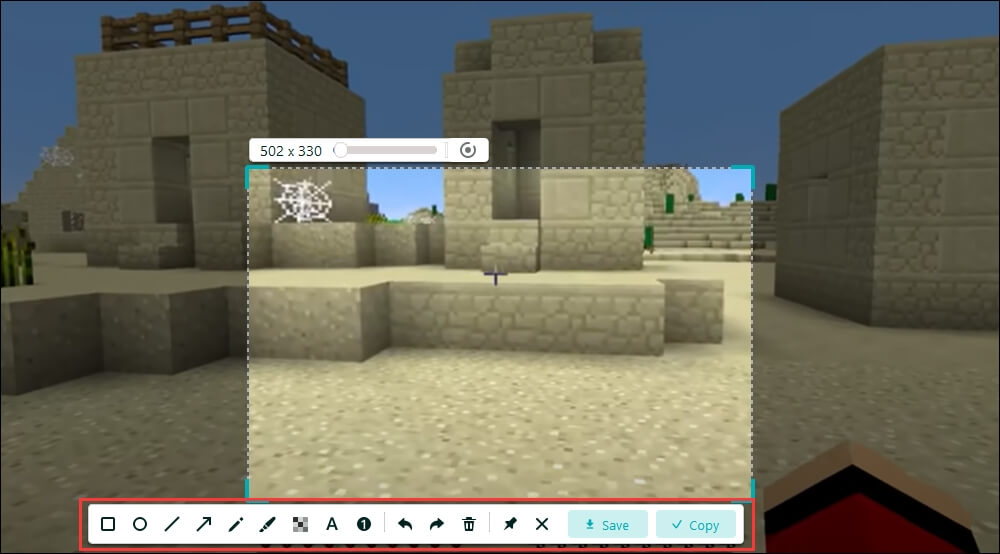 Screenshots on Sims 4 with Keyboard
When you have a swimming pool in your house of Sims 4, be sure to take a screenshot to commemorate this precious moment. Apart from the above methods, don't forget you have the Windows keyboard. Depending on your computer model, find the PrintScreen on it. Then, follow the combo rules provided below. 
Take a full-screen: Press and hold down the Windows logo key + PrintScreen
For part of screen/window on Windows 10: Hold down Alt + PrintScreen
Customize the size of the Sims 4 screen: Use Windows logo key + Shift + S to select the target area

Take Sims 4 Screenshots via Snipping Tool
As a default tool, Sims 4 is a dedicated utility to save a favorite photo from your games. In this tool, you can choose the size, including a window, full-screen, custom size, and so on.
What's more, you can use the Delay function to make perfect work. Sometimes the delay can prevent you from taking the wrong place from the screen. Only need to open this tool and find the place to save the Sims 4 image. 
To open Snipping Tool on Windows 10: Type its name on the Windows searching bar(Open with the Start button). Then, click "Mode" and hit the arrow-down button or press Alt + M to choose the screenshot size. 
Where are Sims 4 snapshots saved? It's usually be saved in a clipboard. Use Ctrl + S to save the snapshot and press Ctrl + C to pass it to the clipboard. You can try tools like Paint.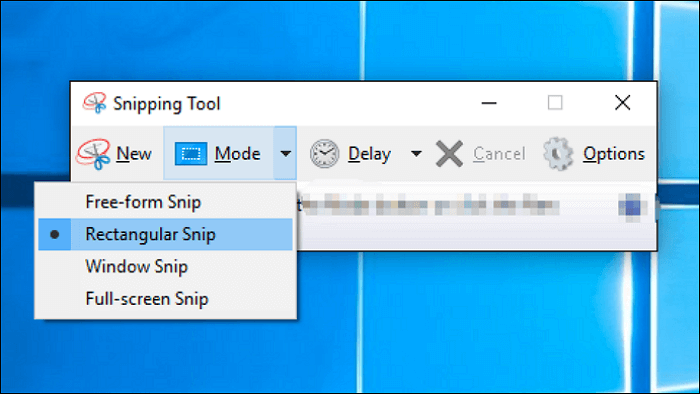 FAQs About Sims 4 Screenshots
Keep on reading these frequently-asked questions gathered from the public. 
1. Where are my Sims 4 screenshot?
Try UI Board or C key when playing Sims 4 can provide you with screenshots of the Sims 4 game. If you finish playing and want to find the saving images, go \My Documents\Electronic Arts\The Sims 4\Screenshots. It is automatically saved in this gameplay screenshots folder.
2. How do you take high-quality screenshots on Sims 4?
You need to adjust your camera of the UI Bar. Firstly, use the Tab key to select the Camera mode. Then, for you to move the shooting position, you can use w,a,s,d,q,e keys to adjust it. Also, if you want to keep the position, try Ctrl + 5, 6, 7, 8 to fix the position. Finally, just hold down the C key to save it. 
3. How to take Screenshots from Sims 4 on Mac?
For Sims 4 default methods, you can try them as well. The same operation as Windows in this game. Also, you can use Shift + Command + 5. However, the screenshots folder on Mac will be different. In most cases, you can find the in-game screenshots on the desktop. 
Besides default methods, you can use EaseUS ScreenShot to take a screenshot as well. It's more efficient and has more useful functions.