
Table of Contents

About the Author

Related Posts

Best Audio Recording Software
How to Screenshot OnlyFans on Different Devices [2022]
OnlyFans is actually a platform for creators to publish personalized content for their fans. Popular among fans, it has grown exponentially over a short time and commands a significant user base. It's common that people to want to take screenshots when they see something interesting on an app, and so do OnlyFans users.
However, they are not sure if they are allowed to do so within OnlyFans. Many people are afraid of being banned after taking a screenshot. In this article, we will tell you if it's safe to take a screenshot on OnlyFans and show you how to screenshot with some best screen capture software.
Can You Screenshot on OnlyFans?
OnlyFans strongly oppose the unauthorized sharing of material. Actually, protecting intellectual property is our common interest. A platform should value that too. However, the platform will not know when you are taking a screenshot. Therefore, if you are not taking a screenshot of other people's content for business use, it is OK to take a screenshot in OnlyFans.
On the other side, if you are a creator, you might want to know if notification will be sent to you when someone else takes a screenshot of your material. Unfortunately, the answer is no. If you find that someone uses your content for business, you need to gather evidence to appeal.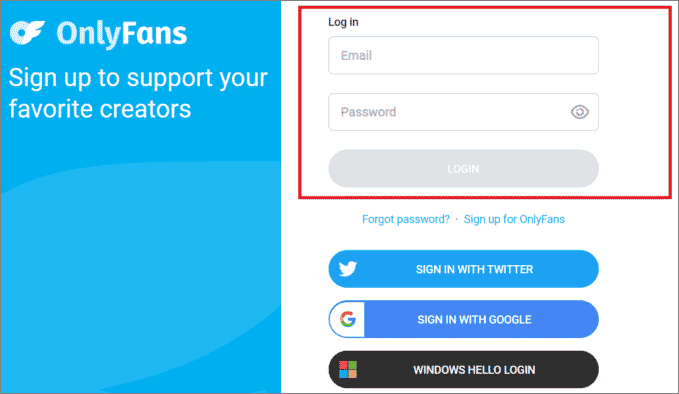 Screenshot OnlyFans with Hotkeys
There are hotkeys for the screenshot or snipping tool shortcut on different devices. No matter whether you are using a phone or a mobile, you can find your way below.
On Windows, go to the interface you want to capture and press the "Print Screen" button.
On Mac, visit the content you want to take a screenshot of and press "Command + Shift + 3".
On Android and iPhone, go to the window to be captured and open the drop-down menu and select the screenshot option.
Other Ways to Screenshot OnlyFans
If you can't take a screenshot successfully with hotkeys or the inbuilt feature, no worries, we give you some other ways to capture your screen in OnlyFans. Let's take a look at them.
Screenshot OnlyFans with EaseUS ScreenShot
Although you can take a screenshot through the hotkeys on Windows, you can't make many changes to the pic. With EaseUS ScreenShot, you can capture any part of the screen and even edit the screenshot with the inbuilt functions.
To capture the content in OnlyFans, you only need to open it on your computer and use this tool to start capturing. Designed for even novices, anyone can operate it without much effort. Check more information about it below.
Main features:
Users can select the capture area manually
Take a screenshot on Lenovo and other PC
Take a full screenshot on your screen easily
Highlight, mark, and annotate the screenshots
Save the screenshots to your devices
Now, download it and take screenshots by following the steps below.
Step 1. Download and install EaseUS Screenshot on your PC, then launch it.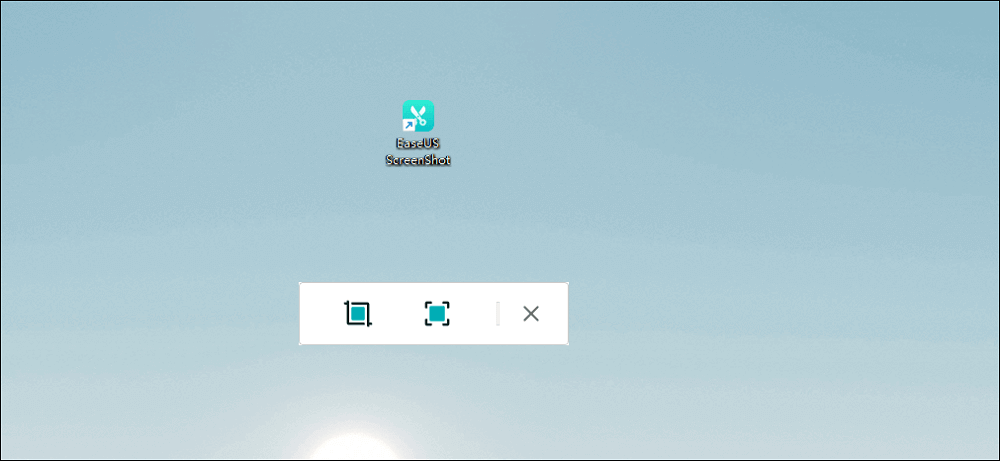 Step 2. You will see two options on the toolbar. The left one is for "Rectangular screenshot", and the right one is for "Full screenshot".
To take a partial screenshot, you just click on the left button (or double click the "Ctrl" key), then drag your mouse to select the area on your screen; To take a full screenshot, you can click the right button (or double click "Alt" on keyboard).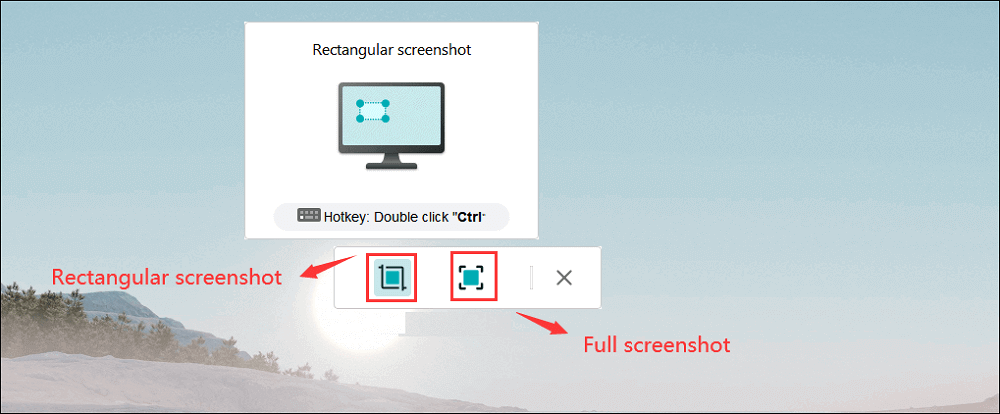 Step 3. When the screen is captured, you can see an editing toolbar below the screenshot. It provides a set of tools to modify the screenshot by drawing, adding text, mosaic, etc.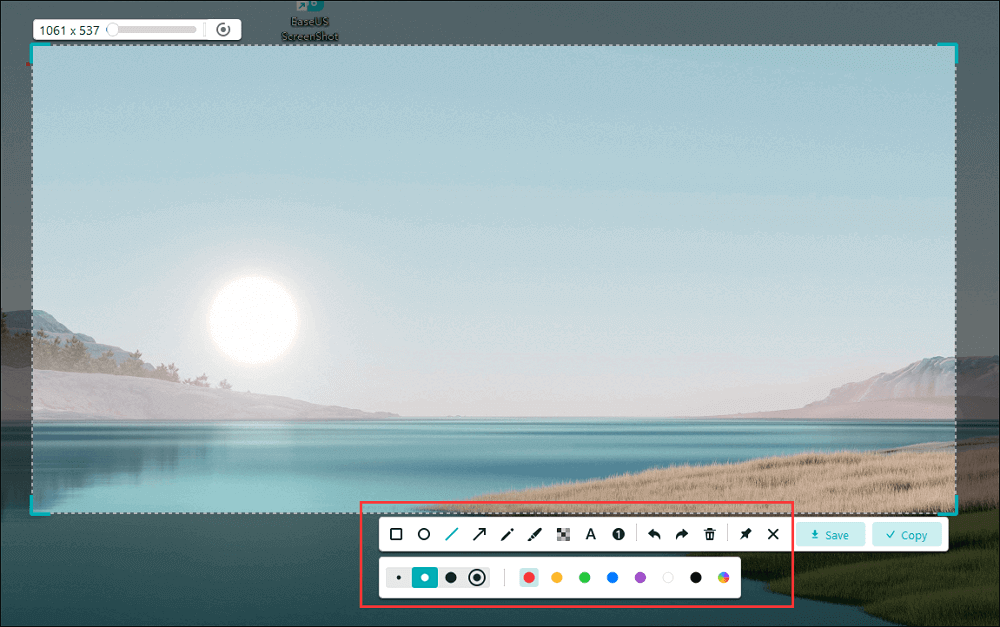 Step 4. Once done, click the "Save" button or press "Space" to save the screenshot. Or, you can click "Copy" or hit the "Enter" key to copy the screenshot to the clipboard.

Screenshot OnlyFans with ScreenShot Easy
Screenshot Easy can help you take screen rcord on an Android, tablet, or other Android device. This screen recorder allows you to capture a video that you can easily share with your friends. If you want to capture full-screen scroll pages, just use the scrolling screenshot functionality. It captures a full-size web page in high quality for you.
Moreover, you can use this best screen capture software to not only take screenshots but also view, edit or share them directly. To categorize your screen captures, make use of the subfolders option, so you can prevent screenshots of one app from mixing with another. Note that it requires Android 4.1 and later. Now, follow the steps below to proceed.

Step 1. Run this app on your phone, and go to the window where you want to take a screenshot.
Step 2. Choose the area you want to capture, and click "START CAPTURE" to take a screenshot.
Step 3. After taking a screenshot, you can add marks, and signs and draw lines on it. Then, save the picture to your device.
Screenshot OnlyFans with Skitch
Skitch offers a unique platform for screenshots and is made by one of the most popular task/note apps available today. This capable app makes it easy to take screenshots and edit them. For instance, you can annotate and add interesting effects to make your screenshots better or clearer.
Unlike some other apps, this screen capturer can be used to take screenshot on Mac, iPhone, Android, and other systems. It also offers a premium membership that includes additional features and screenshot tools. After editing the screenshots, you can share them on social media with ease. Check the steps below to take screenshots with it.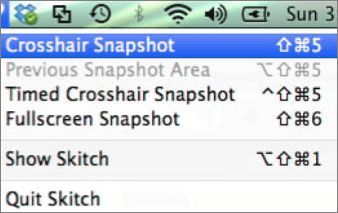 Step 1. Launch the Skitch application on your device, and press the "Screen Snap" button at the top of it.
Step 2. Choose "Full Screen" if you want to take a full screenshot. You may also try the other options if you like.
Step 3. After that, click "Capture", and the tool will take the screenshot for you right away.
Step 4. Then, the screenshot will be displayed, and you can edit it now. You can add an arrow or something else to it.
FAQs about How to Screenshot OnlyFans
Check the questions and answers we gather for you.
1. Will You Be Banned If You Take Screenshots On OnlyFans?
No, your account won't be banned if you take screenshots on OnlyFans. However, if you redistribute or republish the content, then your account will certainly get banned because it infringes on someone else's intellectual property.
2. Does OnlyFans Notify Screenshots?
No, OnlyFans does not detect or notify screenshots. However, since it is against the rules for OnlyFans subscribers to screenshot a creator's personal picture, we don't suggest you screenshot other people's content for business.
3. How Do I Save a Picture OnlyFans?
You can follow the below steps to save a picture OnlyFans.
1. Visit the OnlyFans website and Log in using your Email and Password.
2. Select and click on the desired post containing pictures you want to save and click on the three-dotted icon on the post.
3. Click on "Save" to download it.
Conclusion
From the content above, we know that it is OK to take a screenshot only if it's not for business. And we also give the feasible ways to do so. From all the tools, we suggest you download EaseUS ScreenShot as it is lightweight and easy to use.