
Table of Contents

About the Author

Related Posts

Best Audio Recording Software
Quick Navigation:
A time comes when you need to record audio on your Android device, whether as a student or a business person in a meeting.
This article will teach you how to record audio on Samsung with the built-in recorder and other voice recorders. Also, you will learn an excellent tip for recording audio on PC/Mac when the need arises. Let's dive deeper into how to record audio on Samsung with the built-in recorder.
How to Record Audio on Samsung with the Built-in Recorder
There are many reasons people record audio on their Samsung phones. Sometimes, they need to convert the audio recording to text, use it as a notification tone, or even share it with family and friends. Samsung's latest version is the Voice Recorder 21.3.55.16 version.
This in-built application records audio without the internet; you will only need the internet to update the application. It saves recorded audio in the device memory and needs permission into 'Files and media' and Microphone to function effectively.
Follow the operating steps below to use the pre-installed Samsung Voice Recorder:
Step 1. Head over to the Voice Recorder application.
Step 2. Tap the rounded-red button to start recording.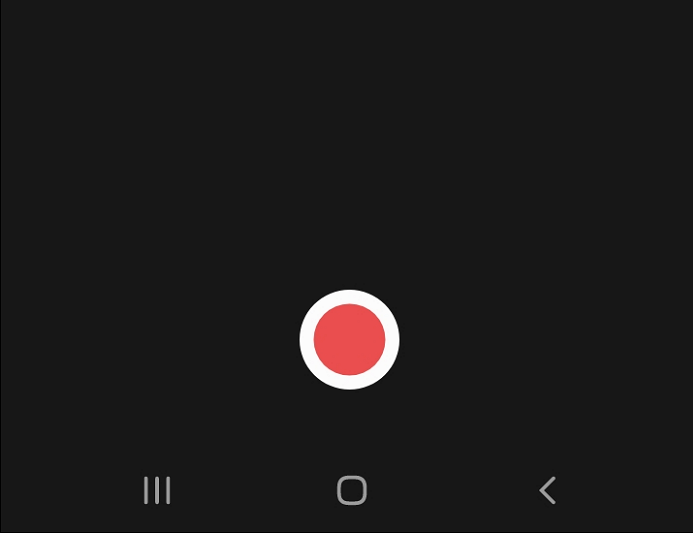 Step 3. Tap the square-white button on the bottom right corner of your screen to stop recording. In addition, you can also pause/continue the recording by pressing the button on the bottom left.
Step 4. Once recording has stopped, you can change the file name before tapping on 'Save.' It saves as a .m4a file.
Note: To locate your recordings, launch the 'My Files' app and select 'Audio'; you can search for the saved recording in the folder that pops up.
How to Record Audio on Samsung with Other Voice Recorders
Asides from the in-built Voice Recorders, Samsung (like every other Android phone) is compatible with third-party voice recorders. This section will look at two of them, including the Samsung Voice Recorder.
Samsung Voice Recorder
The Samsung Voice Recorder comes with an easy-to-use interface that makes it preferable to other voice recorders for Android, especially if it's a Samsung Android device. It comes with its standard features like playback speed and a mini player.
In addition, this application offers an interview mode, which means that two microphones can be activated to capture both the interviewer's and the interviewee's voice. This feature can be used as a noise cancellation feature where the unwanted voices are captured as the interviewee's voice.
You can reject incoming calls while recording so you can have a smooth experience while recording as though you are the PC. The steps below will help you to maximize this recorder.
Step 1. Download the Samsung Voice Recorder and install it.
Step 2. Launch the application, and you are good to go. Next, tap the center red button to start recording.
Step 3. Then, tap on the Stop button to stop recording. A popup comes up for saving your audio.
Step 4. Rename your audio to ensure it can be easily found.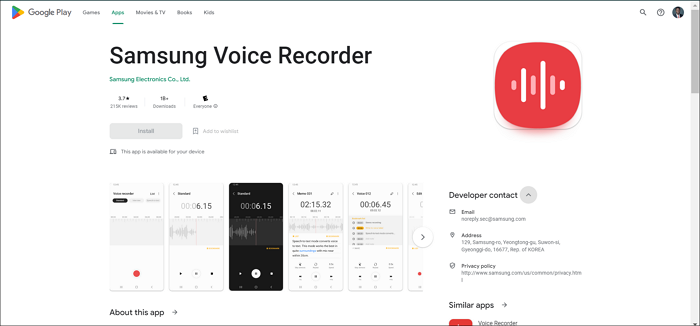 Dolby On
The Dolby On is also an excellent recording application for recording musical instruments or voices. It works on both PC and Samsung to do beyond the basics of recording. Its features include spatial audio, EQ, de-essing, noise reduction, EQ, fade-in, fade-out effects, and many more.
In addition, it offers an easy-to-use interface and is free. It provides various tools that can be used individually or combined with other tools to get you the desired audio quality. This is one of those voice recorders appreciated by both professional music producers and newbies.
To use the Dolby On, follow the steps outlined below.
Step 1. Download the Dolby On application and install it. Tap on Open to launch the application. You should sign up to use it.
Step 2. To record audio, tap the middle red button. Then, tap the same button to stop the recording.
Step 3. You can rename the audio by tapping on the three dots at the bottom right corner.
Step 4. Type in the desired name, and there you go.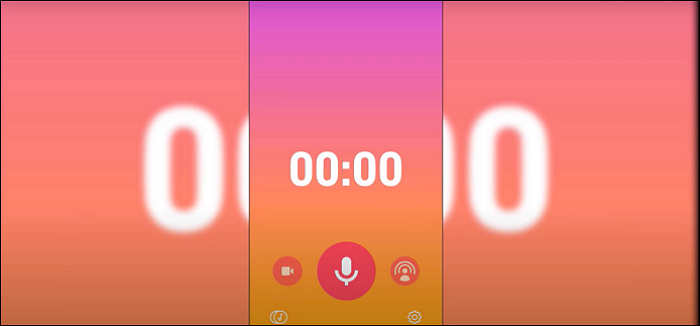 Notta
Notta is an advanced voice recording application that uses both your phone's inbuilt microphone and an external microphone. In addition, it will transcribe the recorded audio in real-time, which makes it more reliable than other applications.
Despite the excellent features offered by Notta, it is entirely free to use. It saves all recorded files to the cloud, where you can review or share audio with anyone at any time.
Step 1. Download the Notta and install it. Then, log in to access its features.
Step 2. Click the central Plus  "+"  button. Then, click 'Record Now.'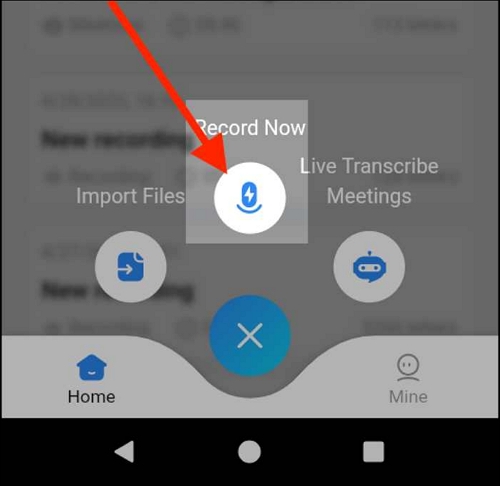 Step 3. Click 'Allow,' then OK to allow permission to your microphone.
Step 4. Recording starts, press "Stop" when you are through.
Pro Tip: How to Record Audio on PC/Mac
Aside from using in-built and other third-party applications to record audio on Samsung, there might be a need to record on PC/Mac, and the applications discussed in the previous section come short. Hence, they need an excellent application to record audio on a PC or Mac.
EaseUS RecExperts is an excellent go-to all-in-one screen recorder that can be used to record audio. In addition, it captures the PC screen along with the webcam or audio and records all visuals without any lag. You have unlimited time recording and can schedule your recordings. It provides advanced recording features for Mac and PC without eating into your computer memory (online). Also, it can be downloaded for free without adding watermarks or virtual background to your recorded files.
Step 1. Launch EaseUS RecExperts and choose "Audio" (looks like a speaker) from the left side of the interface. Select the sound source by clicking on the speaker sign (the system sound) or the mic sign (the microphone). Or, you can record them both at the same time.

Step 2. Hit "REC" button to start recording audio. To finish it, you just click on the red square icon to stop the recording.

Step 3. After that, the recording list window will pop up automatically. You can listen to or edit the recording with built-in tools.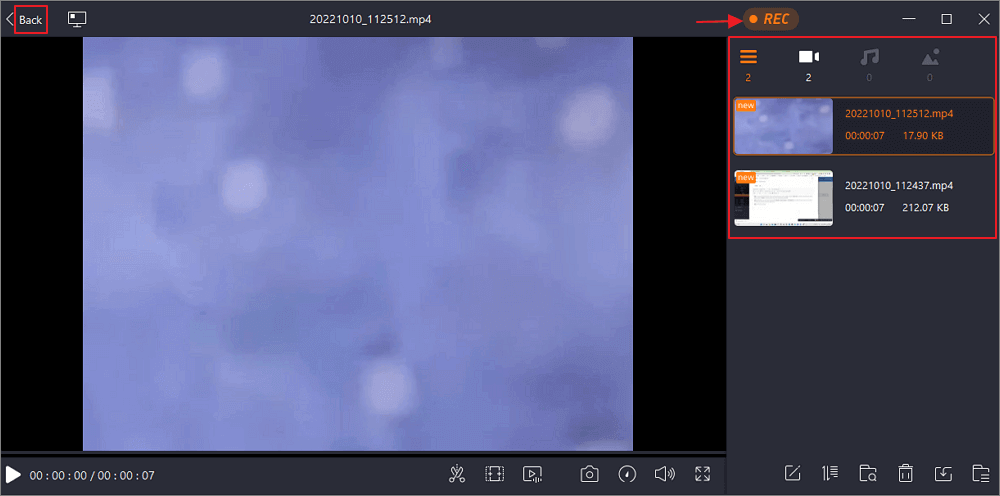 Final Words
How to record audio on Samsung is an easy task if you have read through this article. This article explained how to record on Samsung using an in-built Voice Recorder, a third-party application, and offered an excellent tip for recording on PC/Mac.
How to Record Audio on Samsung FAQs
You may need more clarity on recording audio on Samsung, and this section will clarify your doubt.
1. Do Samsung phones have an audio recorder?
Yes. Samsung phones have an in-built audio recorder. You can start, pause, stop and save recordings as you go.
2. Is there a Voice Recorder on this phone?
Many phones come with their in-built voice recorder (Android inclusive). However, the quality and appearance of the recording application depend on the phone model and Android version.
3. Where is my recording on Samsung?
To locate your recorded audio, launch the 'My Files' app. Under Categories, choose 'Audio,' then you should see the recording you are looking for.
About the Author

Jane is an experienced editor for EaseUS focused on tech blog writing. Familiar with all kinds of video editing and screen recording software on the market, she specializes in composing posts about recording and editing videos. All the topics she chooses