
Table of Contents

About the Author

Related Posts

Best Audio Recording Software
How to Take Screenshot on HP Laptop/Desktop
As one of the most popular computer brands, HP is accepted and used widely worldwide. Whether you are a gamer, student, or business person, you can always find a suitable model in HP.  If you are new to the HP laptop or computer, you may want to know how to take screenshots on HP laptop, as it can show everyone what's on your screen or commemorate or archive a certain moment. But how to screenshot on HP?
In this article, we will show you 4 easy methods to snapshot on an HP laptop, including the built-in software and professional screencast software. 
You may want to know: How to screen record record on HP laptop  | How to Screenshot on HP Laptop without Print Screen Button
How to Take Screenshots with Keyboard Shortcuts [Free But Limited]
When it comes to taking screenshots on HP computer, some built-in software can help you solve the problem. In the following, you will learn some simple and easy ways to complete the task directly.
#1. Screenshot on HP Full Screen
If you want to snapshot on the whole screen on Windows 7, you can press the PrtSc or PrtScn key on the keyboard, and they are short for Print Screen. Just simply hit the key, and it will capture the whole screen and save it to the clipboard on your HP computer.
For Windows 8/10, you can press Win + PrtScn key on your keyboard at the same time, and then your screen will dim for a moment. Finally, the screenshots will be saved automatically on your computer.
#2. Take a Screenshot of An Active Window on HP
Sometimes, you may only want to share with one single window instead of the full screen to display some unnecessary information or privacy. At that time, the method we mentioned above cannot work. Then how to deal with it? Don't worry, check the following tutorial:
Step 1. Make sure that the window you want to capture is in use. 
Step 2. Next, press the Alt and PrtScn simultaneously, and the Microsoft Windows will take a shot of the window you are using.
#3. Take a Custom Screenshot on HP Laptop
Apart from capturing the full screen or a single window, you may need to screenshot a specific area on the screen, and then the below tutorial is best for you:
Step 1. Hold down the Windows logo key, Shift key, and press S. Next, the entire screen gets translucent or foggy, and the mouse pointer is transformed into a + sign.
Step 2. Then left-click on the mouse, and drag it over the area you want to snapshot. Once done, let go of the button. 
If you want to cancel the screen capture operation, just press the Esc key on the top left of your keyboard.
Screenshot on HP Laptop/Computer with EaseUS ScreenShot
Although you can screenshot on an HP laptop or computer with the built-in software, it has many limitations. For taking screenshots of different areas, you need to try different methods, which are too complicated. Given that, we will share a versatile screencast program – EaseUS ScreenShot, which lets you screenshot your HP computer with a few simple clicks.
You can click on the buttons to take a screenshot or use the hotkeys as you like. In addition, it provides options for you to edit the screenshots taken. After editing, you can choose to save it on your computer or copy it to your clipboard. Check more information below.
Main features of EaseUS ScreenShot:
You can download this powerful screencast software and follow the step-by-step guide below.
Step 1. Download and install EaseUS Screenshot on your PC, then launch it.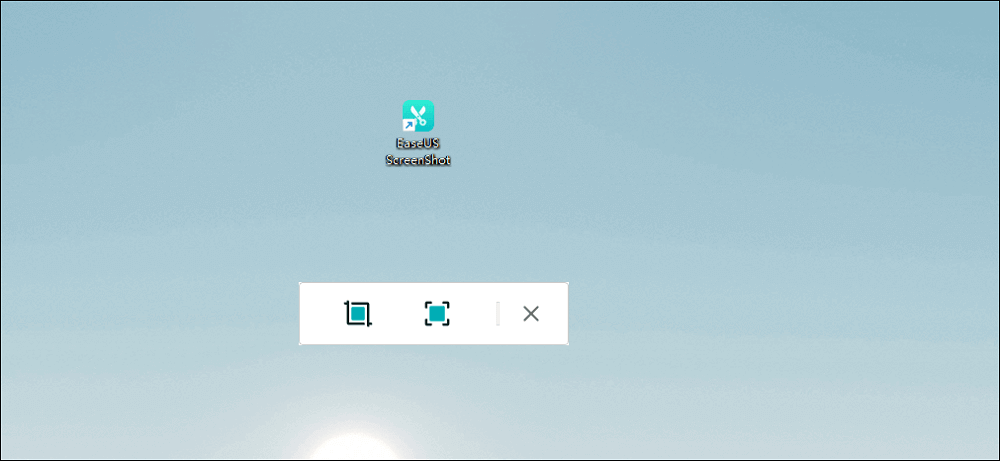 Step 2. You will see two options on the toolbar. The left one is for "Rectangular screenshot", and the right one is for "Full screenshot".
To take a partial screenshot, you just click on the left button (or double click the "Ctrl" key), then drag your mouse to select the area on your screen; To take a full screenshot, you can click the right button (or double click "Alt" on keyboard).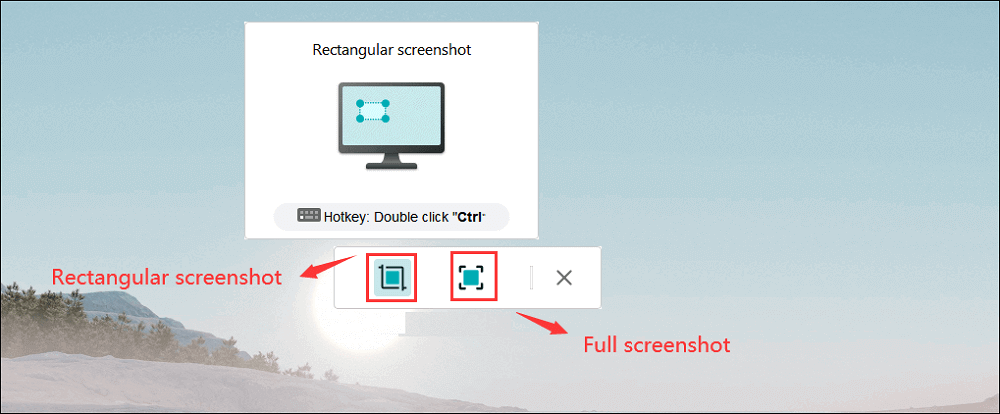 Step 3. When the screen is captured, you can see an editing toolbar below the screenshot. It provides a set of tools to modify the screenshot by drawing, adding text, mosaic, etc.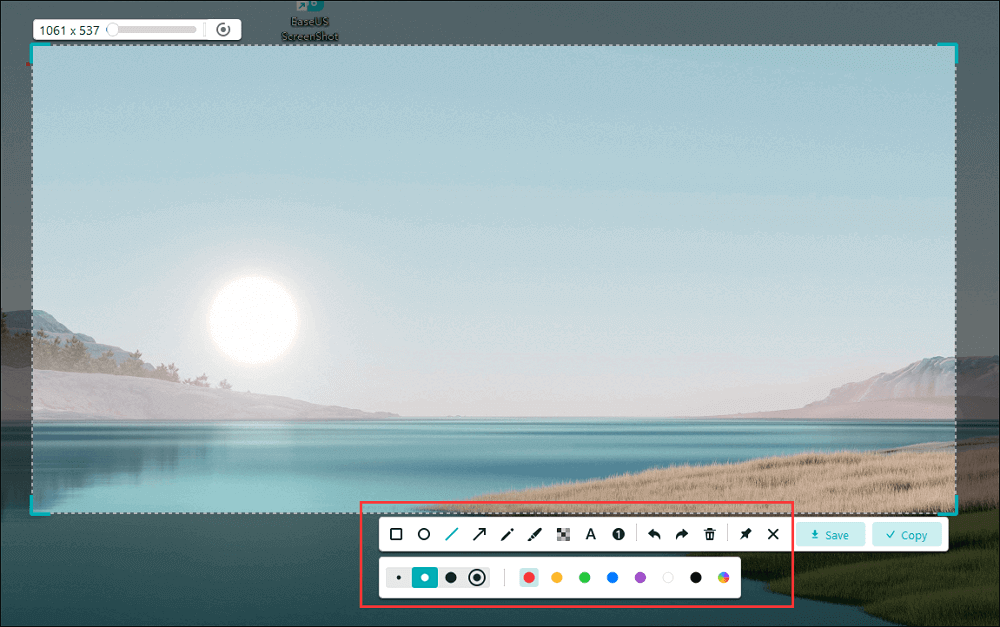 Step 4. Once done, click the "Save" button or press "Space" to save the screenshot. Or, you can click "Copy" or hit the "Enter" key to copy the screenshot to the clipboard.

The Bottom Line
How to screenshot on HP laptop or computer? Here, in this post, we have talked about 4 ways to help you complete the task. Among those solutions, we highly recommend this all-in-one software called EaseUS ScreenShot. 
Whether you want to take a screenshot of the full screen, a single window, or a selected area, you can always rely on it within three easy steps. Moreover, this program can also act as a screen recorder, audio recorder, GIF recorder, game recorder, etc. In a word, it will never disappoint you!