
Table of Contents

About the Author

Related Posts

Best Audio Recording Software
If you're a gamer, you know that having the right tools can make all the difference in your experience. Whether you're looking for a great game to play or want to get the most out of your gaming hardware, proper clipping software for gaming is essential. In this post, we'll take a look at some of the best tools for clipping games and getting the most out of your gaming sessions. So, whether you're starting out or a seasoned pro, read on for some great tips! 
Top 8 Game Clipping Software:
No.1 EaseUS RecExperts
When it comes to the best clipping software for gaming, you can not miss EaseUS RecExperts. This Mac and Windows screen recorder offers many basic and advanced features, making all recording and clipping tasks a piece of cake.
This game recorder for PC provides a professional game recording mode, which lets you capture various high-quality 2D/3D gameplay without lagging. In addition, it enables you to add a webcam overlay or your narration with a simple click during the recording. You can add text, arrows, or other shapes in real time if needed. BTW, you can flexibly adjust the FPS from 1 to 144 to meet your different situation.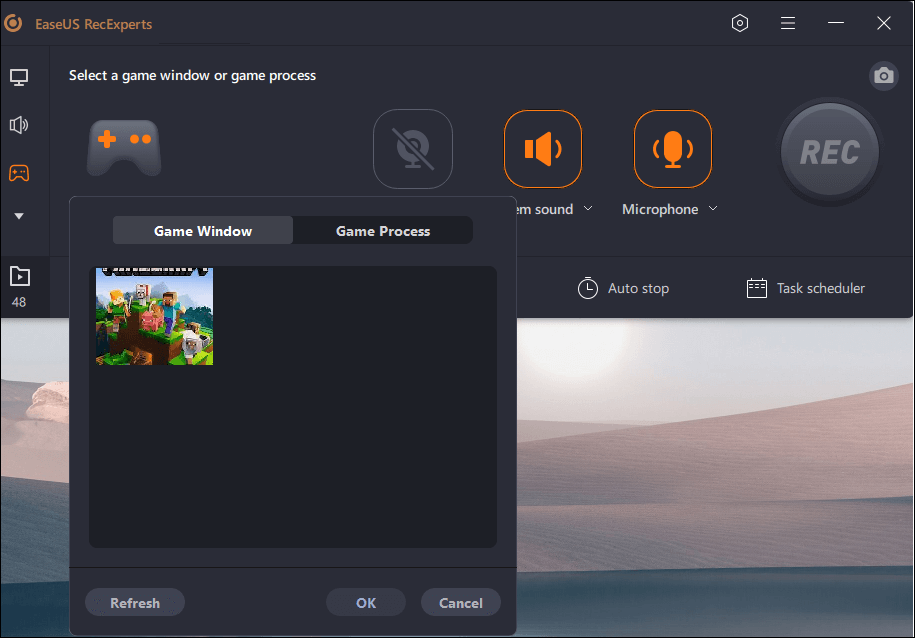 Last but not least, there is a video trimmer available that lets you split your recorded video frame by frame if there are some unnecessary parts in your recording. If you don't know how to record gameplay on PC, don't hesitate to get this fantastic game clipping software!
No.2 Xbox Game Bar
If you want to find built-in game clipping software on your PC, look at Xbox Game Bar. Pre-installed in your Windows OS, it lets you clip gameplay on your PC free for up to two hours. To use Xbox Game Bar, simply press the Windows key + G while in your game, and this will bring up the game bar, which you can then use to record gameplay footage. 
Moreover, it also allows you to take screenshots of your game at any time. Plus, you can also use this freeware to access other features, such as the ability to change your game's audio settings or see how many gamers are currently playing your game. So if you're looking for free clipping software for gaming, be sure to check out Xbox Game Bar.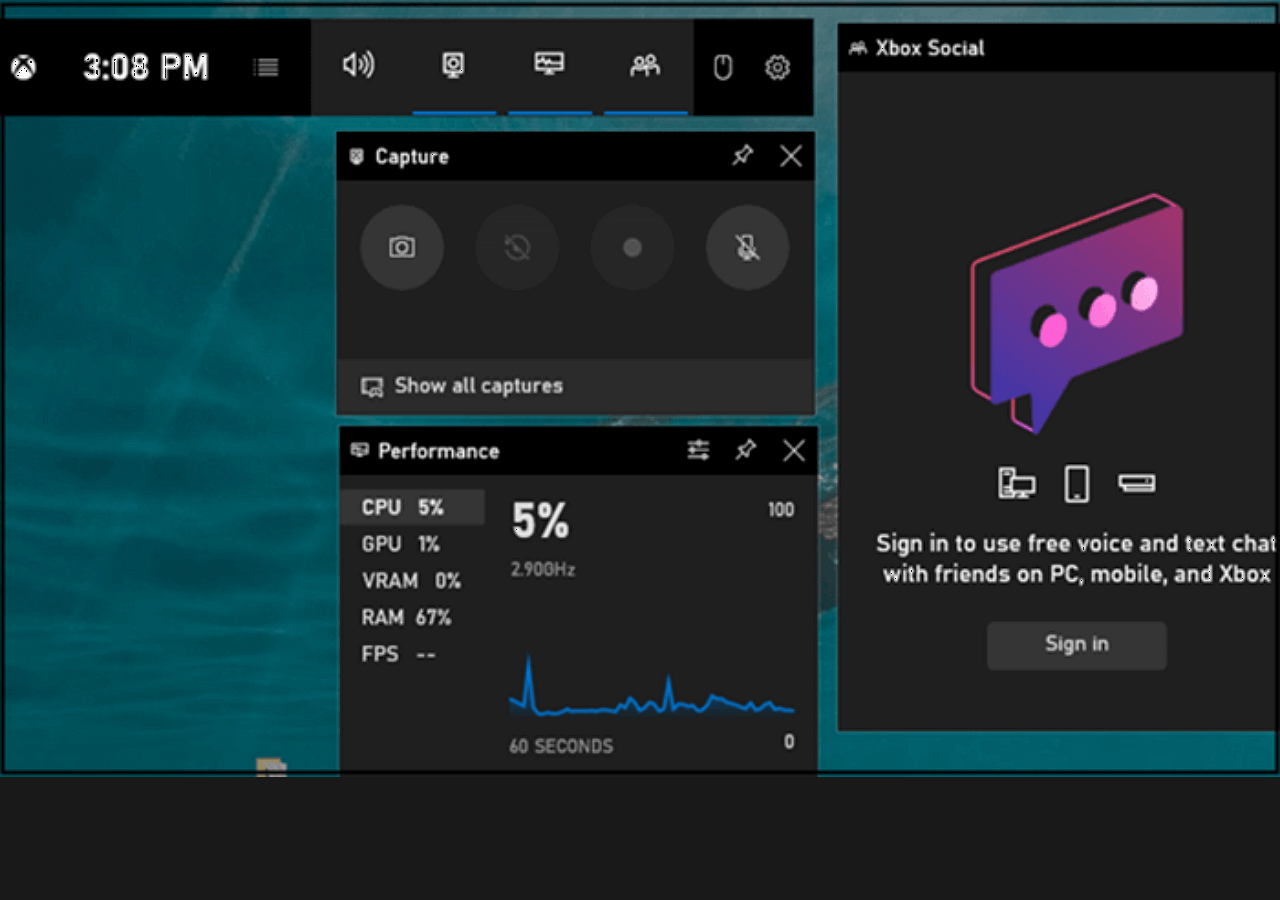 Pros:
Already installed on your Windows PC
Free and easy to use
Provide an in-app chatting feature
Meet basic screen recording needs
Cons:
Cannot record gameplay and face at the same time
No.3 OBS Studio
OBS Studio is an open source screen recorder that provides lots of useful features, making it an excellent choice for game clipping. This freeware supports multiple video and audio sources, which means you can include your game sound and microphone in the clip. You can also use hotkeys to start and stop recording, which makes it easy to capture those amazing moments in your game.
In addition, this free game clipping software allows you to edit your clips, so you can remove any parts you don't want to share. Overall, OBS Studio is a great choice for game clipping, and it's easy to use even if you're not a tech-savvy person.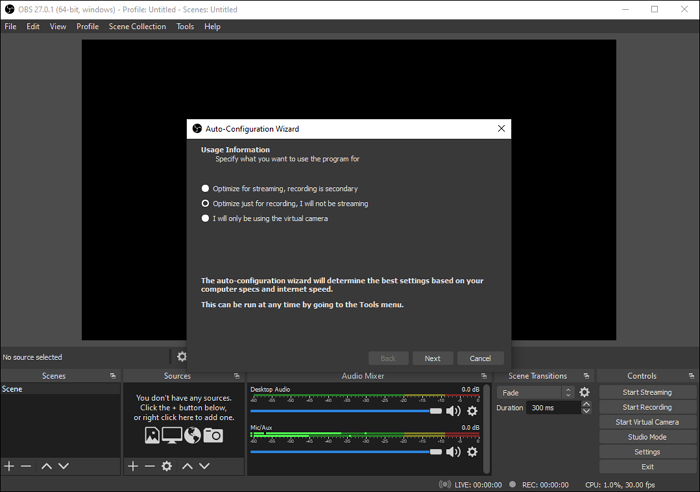 Pros:
Available for Windows, macOS, and Linux
Clip 4K quality gameplay at high FPS
An ideal tool for live streaming
Equipped with a powerful API, enabling plugins and scripts to provide further customization and functionality
Cons:
Complicated user interface
No.4 Medal.tv
For gamers who want to share their gameplay clips with friends or followers, Medal.tv is the perfect game clipping software. With its simple and user-friendly interface, this program makes it easy to record, edit, and share game clips. And because it's compatible with a wide range of games, gamers can easily find clips to share that will appeal to their friends and followers.
In addition, this gaming clipping software offers various features that make it easy to customize clips, including the ability to add audio commentary, captions, and even video effects. As a result, Medal.tv is a nice choice for gamers who want to share their gameplay with the world.
Pros:
Run smoothly on PC and Android devices
Make your game clips into trends with meme templates, gifs, and stickers
Share and upload your recorded clips to social platforms directly
Cons:
No.5 ShadowPlay
ShadowPlay is a game clipping software that lets you easily capture your game footage. It's simple to use and comes with a variety of features that make it ideal for gaming clipping. For starters, it automatically records your game footage in the background, so you don't have to worry about manually starting and stopping the recording.
Additionally, ShadowPlay can capture up to 4K resolution gameplay at up to 144 frames per second. And if you're worried about taking up too much storage space, you can set this clipping software to delete old clips after a certain period of time automatically. Whether you're a casual gamer or a hardcore competitive player, ShadowPlay is a great option for capturing your game footage.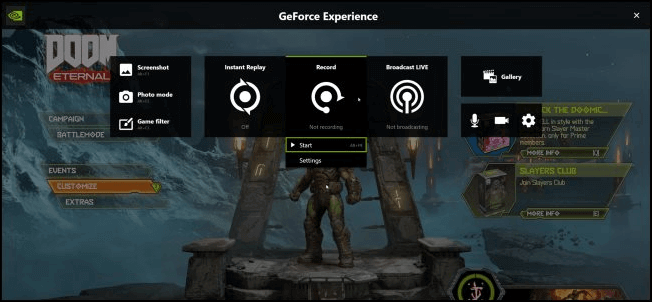 Pros:
Capture key moments and match-winning plays automatically during gameplay playing
Allow you to broadcast your gameplay with simple two clicks
Let you create up to a 15-second GIF from your gameplay
Cons:
NVIDIA Graphic Card is necessary
No.6 Fraps
Another game clipping software is Fraps. It is easy to use and does not require any special skills or knowledge. This software enables you to record game footage and take screenshots of your gaming sessions. 
With its help, you can easily capture high-quality game footage, as well as take screenshots of your game. In addition, Fraps also allows you to monitor your frame rate and record specific game sections. Overall, whether you're looking to create a highlights reel of your greatest gaming moments or just want to show off your skills to your friends, Fraps is the perfect tool for the job.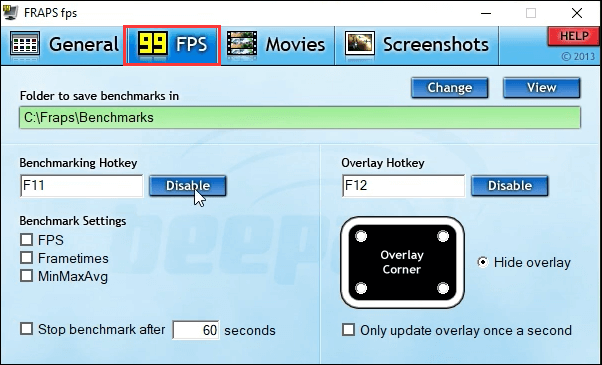 Pros:
Capture audio and video up to 7680x4800 with custom frame rates from 1 to 120 frames per second
Allow you to customize the shortcut keys for recording and snapshotting
Export screenshots in BMP, JPG, PNG, or TAG format
Cons:
Only available for Windows 
No.7 Bandicam
Similar to Fraps, Bandicam is also an excellent game clipping software for PC. It is specifically designed to capture high-quality game footage and is widely used by professional gamers and YouTubers. 
To clip your favorite gameplay, all you need to do is launch the software and hit the record button, and this game clipping software will start capturing your gameplay. You can then save the footage to your computer or upload it directly to YouTube or other video-sharing sites. Best of all, Bandicam is free to download and use, so you can start clipping your favorite gaming moments right away.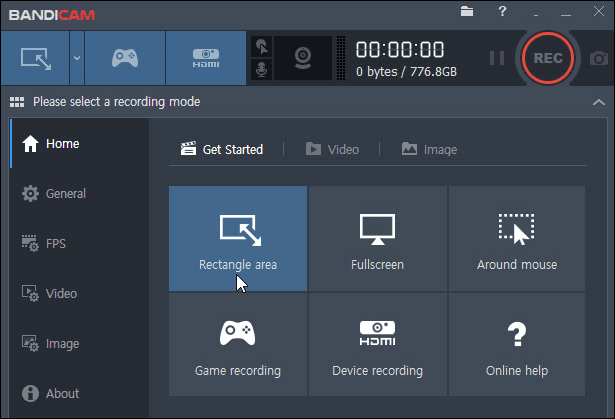 Pros:
Record video and gameplay without any lag
It uses hardware acceleration
Let you share or upload the recorded videos to YouTube directly
Cons:
Offer limited features in the free version
No.8 FBX
The last gaming clipping software we are going to talk about is FBX. With only a single hotkey press, you can capture essential gameplay footage without worrying about capturing all the action. Besides, it also enables you to capture high-quality images of the most interesting moments to share with friends. 
Most importantly, it provides plenty of tools to make your gameplay clips stand out, including but not limited to adding animated stickers, sound effects, captions, and a lot more. To conclude, FBX is definitely worth checking out.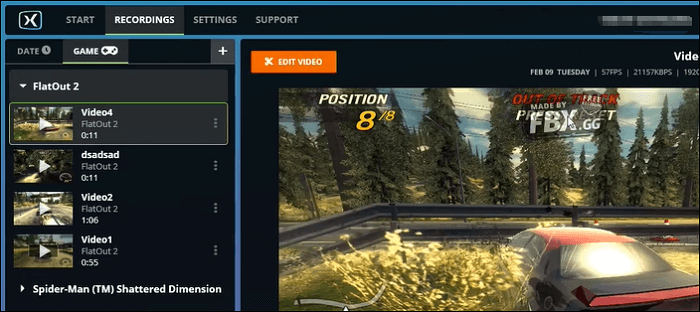 Pros:
It records in the background without lagging the game
Work perfectly on even low-end PCs
Provide an easy way to live streams
Cons:
Not friendly to the novices
Final Note
If you are a gamer, then you know how important it is to have the best tools and software to help you win. Game clipping software can be a great tool to use in order to get an edge on your competition. EaseUS RecExperts is a great option that offers many features for gamers of all levels. With this software, you will be able to record your gameplay, edit your clips, and share them with others. So, if you are looking for a clipping software to help improve your gaming skills, then be sure to check out EaseUS RecExperts.
Clipping Software for Gaming FAQs
1. What is the best game clipping software?
Below is some popular game clipping software you can refer to:
EaseUS RecExperts
Xbox Game Bar
OBS Studio
Medal.tv
ShadowPlay
Fraps
Bandicam
FBX
2. What can I use for clipping games?
Finding a professional game clipping software is necessary for clipping games. EaseUS RecExperts is such a program. It lets you record almost all popular gameplay at up to 144 FPS, then exports the gameplay clips in various formats. Most importantly, there is no time limit and it won't leave a watermark on your clips.
3. How do you clip the last 30 seconds of a computer game?
If you clip gameplay on Windows PC, you can complete the task easily and quickly: Press the hotkeys Windows + Alt + G, then you can clip the last 30 seconds on your PC.
About the Author

Jane is an experienced editor for EaseUS focused on tech blog writing. Familiar with all kinds of video editing and screen recording software on the market, she specializes in composing posts about recording and editing videos. All the topics she chooses