
Table of Contents

About the Author

Related Posts

Best Audio Recording Software
As a streaming video service, Pluto TV provides users with hundreds of interesting stories and videos. You can see hundreds of channels in this platform. The movies, news, sports, comedy, gaming, entertainment, and other life style videos can be viewed in this platform easily. Now, the live tv can be watched on the computer. 
When watching the live TV shows on the laptop, you may want to record them and save the clips. Recording Pluto TV is not easy as there are not many recorders allow the streaming video recording function. However, this post here introduces the best method to record streaming videos from platform like Pluto TV.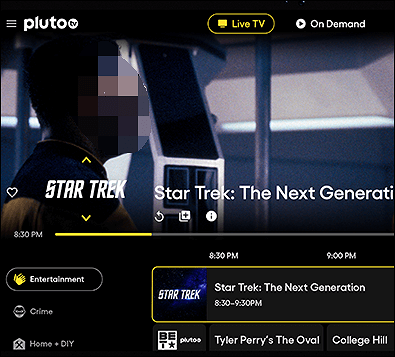 What is Pluto TV?
Known as a video streaming service, Pluto TV is owned by Paramount Streaming. Also, it is an advertiser-supported video-on-demand (AVOD) platform that provides the programming resources through digital channels. It contains many attracting resources, including most popular movies, top TV series, latest movies, recent added series, trending new, etc. It also has movies like comedy, sports, tech videos, movies for kids, music videos, etc. 
It is the leading and free streaming television service. You are able to see 100+ live and linear channels and 1000+ movies and television shows. Overall, it is a full-featured platform. 
How to Record Pluto TV with No Time Limit
 Disclaim:

According to copyright laws, copyright-protected videos from streaming platforms like Pluto TV is against capturing with DRM protection. Therefore, you need to follow Pluto's Terms of Use and Digital Millennium Copyright Act. When using EaseUS RecExperts, follow the streaming video recording guide to record videos (for personal use only).
Capturing streaming videos from platforms like Pluto TV is easy if you choose an efficient screen recorders like EaseUS RecExperts. This recording method is suitable to watch Pluto live TV on Windows or Mac computers. 

This screen recording software is easy-to-use, as its name suggests. Therefore, you can choose this tool to record streaming video. Apart from dealing with Pluto TV, this recorder is able to capture YouTube, Hulu, Amazon, and other streaming videos. You can capture the video in standard, high and original quality and also choose the output formats like MP4, AVI, MKV, MOV, FLV, etc. 
During the recording, you can choose the audio resources like system and external audio, which means you can connect your microphone to the recorder. Besides, it can deal with internal audio for capturing app sound. 
What's more, it has schedule recording function to capture videos in a required time. You can choose the start and end time for recording mission. Also, the capturing area and audio input can also be adjusted. 
Key Features:
Streaming video recorder on Windows PC
Capture the screen with internal audio simply
Edit output format, quality, frame rate, bitrate, etc. 
Capture gameplay and social media platform
Now, catch this chance to download this efficient and easy-to-use screen recording software! You can explore more recording features when using it. There is no registration needed. 
Here is a list of steps on recording Pluto TV shows using the screen recorder, EaseUS RecExperts:
Step 1. Run EaseUS RecExperts on your device and you will see two recording modes. You can choose "Full Screen"to record the whole screen or choose "Region" to select the recording area manually before recording.

Step 2. After that, you can choose to record the webcam, system sound, microphone or record none of them as you like. You can also set auto split, auto recording with various functions on the interface.

Step 3. Then, you can click the red "REC" button to start recording. Here will be a menu bar on your screen. To pause the recording, click on the white double vertical bar; to end the recording, click on the red square sign.

Step 4. After recording, you will be led to the list interface. Here you can view or edit your recordings. To start a new recording, just click on the "REC" button on the top of the interface.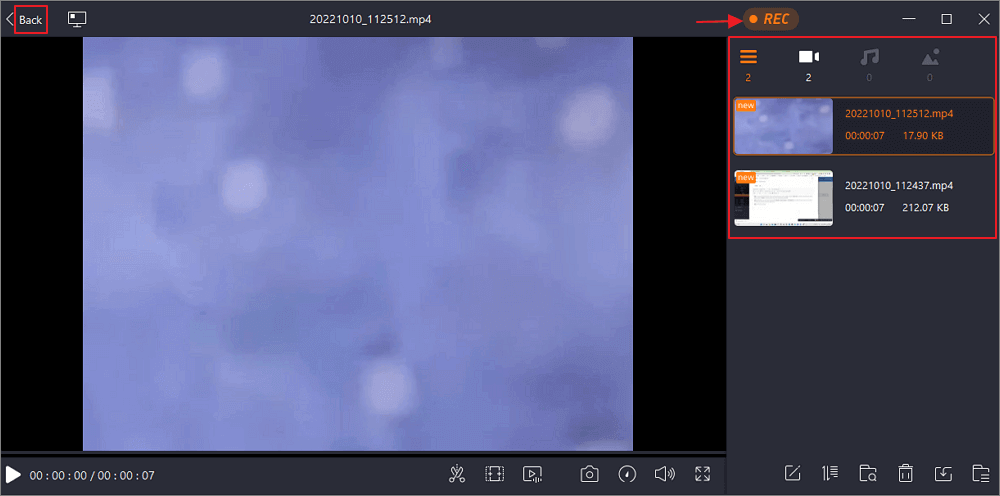 Also, this screen recorder allows recording on other platforms like Spectrum (personal use), so you can use it to capture the video or audio in simple clicks. For more details, read the following post. 

There are many streaming video platforms, including Spectrum. The most easiest method to record video on this streaming video platform is to use screen recorders on the desktop.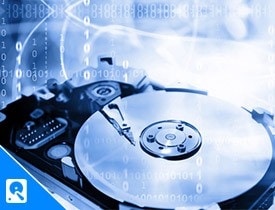 Can You Record Pluto TV?
You need to know that you can not use the DVR function in Pluto TV as it doesn't have. If there is no DVR function, you can not record the content on Pluto TV. Some streaming platforms like Spectrum have the DVR function, so users can record videos with the DVR ability easily. 
However, you don't need to worry about not having the DVR function in the streaming video platform. You can use the third-party screen recorders to record streaming platform on the desktop. 
For example, Pluto TV allows its users to watch streaming videos on Windows and Mac computers. For that, if you want to record streaming videos on Pluto TV, you can choose the desktop recorders. 
FAQs About How to Record Pluto TV
Some related information about capturing video from Pluto TV gathered from the public is listed here. You can look at the below part to know more useful tips when recording streaming videos from the platform. 
1. Can I download from Pluto TV?
It's not a suggestion to download streaming video from platform like Pluto TV. If you still need to download video from Pluto, then try some video downloaders which allow this function. 
Also, you can choose to use some streaming video recorders to achieve the same function. 
2. How can I record streaming TV shows?
The direct method to capture streaming TV shows is to use the DVR function. The digital video recorder (DVR) function is to capture video to local storage devices in a hard device. Most streaming platforms have the DVR function. Here, Pluto TV doesn't have this function. 
While it is smart to use desktop screen recorders like EaseUS RecExperts as it can capture the streaming video. 
Below is a short guide to capture streaming TV shows via screen recorder:
1. Download and install EaseUS RecExperts. Open it and play your streaming video. 
2. Then, choose "Full Screen" or "Region" and click the "REC" button to start capturing your video. 
3. To end the recording mission, you can click the red stop icon to finish capturing. Meanwhile, watch the recorded streaming video clips in "Recordings". 
3. Does Pluto TV have DVR capability?
In the latest version of Pluto TV, it doesn't have the DVR capability. Therefore, you can not record streaming videos from Pluto TV with the DVR function. If you want to use it for personal usage, try third-party screen recorder to capture these streaming videos on the desktop. 
4. How do you record streaming movies?
No matter you want to record streaming movies or videos, you can always use third-party recorders. While you may face some issues like black screens. For recording videos in a normal status, try recorders like EaseUS RecExperts. It can select the recording area, output resources, etc. 
5. Can Pluto TV be watched offline?
No, you can not watch Pluto TV offline. Therefore, you need to connect the Pluto TV to the Internet to stream videos and TV series. However, you can watch the recorded videos offline. 
About the Author

Crystal Chen is very interested in technology products. Experiencing many technological applications, She is willing to solve users' problems through writing tech-related articles. Through her words, you can find various solutions to solve one issue.