
Table of Contents

About the Author

Related Posts

Best Audio Recording Software
When discussing with others face to face, the best way to record the content of the conversation is to take some notes. However, as the way we work has changed dramatically, we have to discuss using some video chat applications with our colleagues, classmates, etc. Some people may think it's inconvenient to have conversations in this way, but you can record what you talked to each other effortlessly.
You can capture anything on your screen and save the video chat easily so that you don't have to spend a lot of time writing down every detail. Although some video chat apps offer you built-in recording tools, most of them are not so powerful as some third-party apps. This post will introduce 8 of the best video chat recorders you can use to capture whatever is on your screen. Keep reading to know more.
Best 8 Video Chat Recorders on Windows/Mac/Android/iOS:
1. EaseUS RecExperts [for Windows/Mac] 
As more and more people chat with others on platforms that provide users with telecommunication services, such as Skype, the need to capture those video chats is also increasing. To capture the video chat on a Windows PC or a MacBook, EaseUS RecExperts can be the most potent but lightweight screen recorder you can find.
This software is designed for both beginners and professional users. In other words, it offers you a user-friendly interface that can guide beginners to record screen, audio, or webcam with simple clicks, and it also provides advanced users with some professional recording tools, such as "Task Scheduler" or  "Auto Split." After recording, you don't even have to find a media player to preview the recording, as a built-in player is available. 
EaseUS RecExperts
Best screen recorder for Windows 10/Windows 11/Mac
Capture videos in 4K/1080P/720P
Record full screen or only part of screen freely
Trim the recorded videos with a built-in tool
Support more than 10 output formats
2. AnyCap Screen Recorder [for Windows] 
AnyCap is an easy-to-use and free recorder that enables users to capture the video chat on different platforms, including Facebook, Skype, Google Hangouts, etc. One of the most attractive features of this video call recording app is the ability to run in the background. Once the video chat begins, it can be activated to record the video chat automatically. Moreover, it not only can capture your webcam, but this powerful video chat recorder is also able to record the remote webcam easily. 
Sometimes you may want to capture only the audio of your chat, and this software offers you a mode to capture the video and audio files separately. In this way, you don't have to find an audio extractor to rip the audio file from the recorded videos.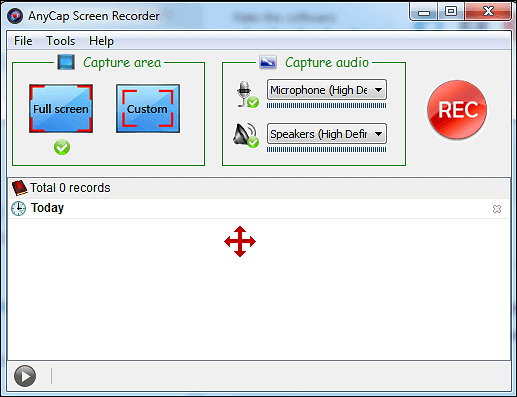 Pros:
Support recording audio and video separately
Record videos of high-quality 
Run in the background
Cons:
Only support 2 output formats
Editing tools are not available
3. Movavi Screen Recorder [for Windows/Mac] 
Movavi Screen Recorder is also an all-in-one video calling recording software that supports capturing video chats on your Windows PC or Mac. Like EaseUS RecExperts, this software also offers you those recording modes, including video recording, audio recording, and webcam recording. Those tools help you record the video chats with simple clicks. 
This recorder offers you a drawing tool to draw some lines or signs to write down important things during the recording. This feature is especially suitable when there are many critical points in the conversation. If the recording is too long, you can use the built-in tool to edit out some unnecessary parts. 
Pros:
Offer a scheduler to record automatically
Offer screenshot tool to create screencasts
Capture your webcam with the screen
Cons:
The trial limit is too short
No Linux version
4. Amolto Call Recorder [for Windows] 
If you are looking for a professional video chat recorder, Amolto Call Recorder is one of the great choices. This powerful software can be used to record Skype conversations and video chats on other VOIP applications. This specialized video call recording app can detect your video calls. It can work automatically when you have a video call, and the recordings will be saved in high-quality audio format.
You can adjust the settings freely to customize the video quality of the output file. Another surprising feature of this software is adding notes and MP3 tags to the recording. With the help of this tool, you can search for a specific clip of video without much effort.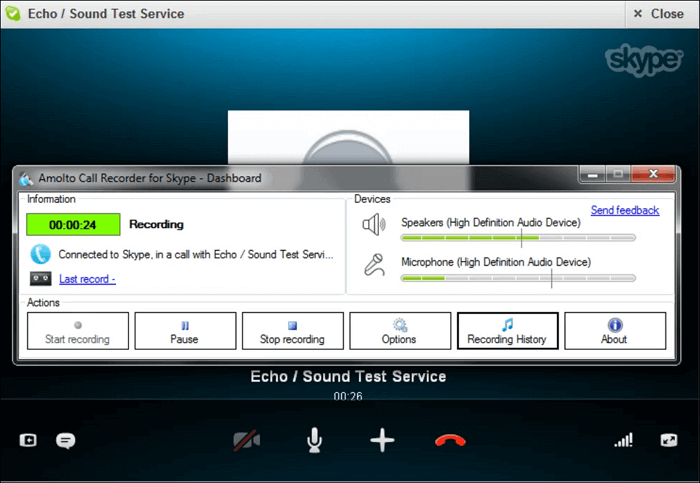 Pros:
Keep the quality of the recordings as great as the original calls
No limit for recording time
Add annotations to recordings to make them searchable
Cons:
No Mac version
The interface is oldfashioned
Too complex for beginners
5. AZ Screen Recorder [for Android] 
AZ Screen Recorder is a full-featured video call recorder for Android. It can run smoothly on your phone and capture the video and audio when you have a video chat. This application is suitable for those Android users who require high-quality recordings as it can export 1080P and 60fps videos. 
Sometimes you have to find a GIF maker app to make a GIF from a recorded video. However, things are much easier when using this video chat/video conference recorder as it provides you with a built-in GIF maker to do that without any hassle.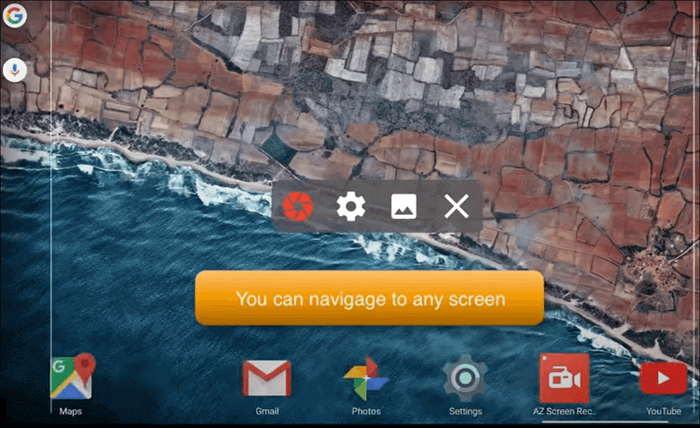 Pros:
Record both system sound and external sound
Trim the recordings with a video editing tool
Support adding text and images to recordings
Cons:
Not suitable for low-end devices
Video rendering will take a lot of time
6. Smart Video Recorder [for Android] 
Smart Video Recorder is also a fantastic video call recorder for Android, and you can use it to record the video chat on your Android phone with no lag. This is a free video call recording app that is free to use, and there is no time limit for your recording. This feature makes it work as a competent video conference recorder that can capture a long online meeting, as long as the file size of the recording is smaller than 4GB.
Moreover, sometimes you may need a video chat recorder that can even capture the screen when the screen is a turn-off, and this recorder can be an excellent choice. This function will avoid missing any information in your chat.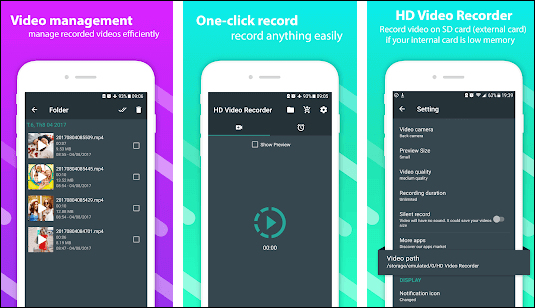 Pros:
Free to use
NO root needed
No time limit for your recording
Cons:
It's stressful to change to back or front camera
Lacking editing tools
7. ADV Screen Recorder [for Android] 
ADV Screen Recorder is another video call recorder for Android, and it can steadily run on your phone and capture video chats. It doesn't require the root for using this app, and you only need to download and install it on your device. This recorder is powerful for ordinary users, and you can record the video chats with two engines, including the default one and an advanced one.   
This excellent video call recording application allows you to use real-time drawing tools during the recording, and there are many optional colors for you. Besides that, video editing tools are also available to make the recordings more satisfying.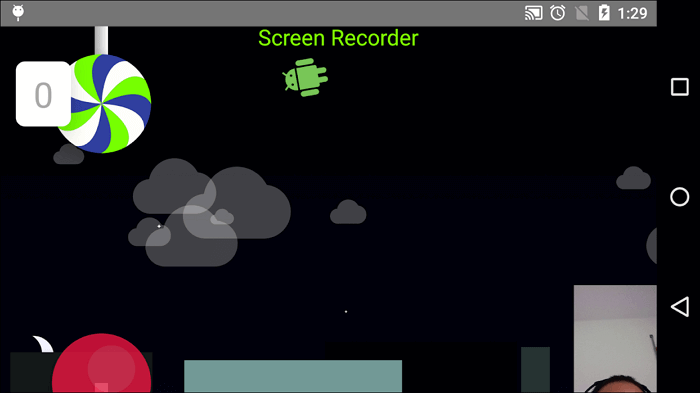 Pros:
Pause the recording anytime you like
Support adding text to the recording
Support drawing on the recording
Cons:
Sometimes fail to record stereo sound
8. AirShou [for iOS] 
AirShou is a well-known video chat and video conference recorder that you can use on your iPhone or iPad. Although AirShou is easy to use and doesn't require root, installing this app on your device is relatively tricky. As it's not available in Apple Store, you have to download it using the Internet browser and install it.
This video chat recorder for iOS works efficiently, and it only utilizes very few resources of your device. If you want to record the video chat on your iPhone clearly, don't miss it. You can set the recording parameters freely, and those settings will enable you to get a 1080P and 60fps video.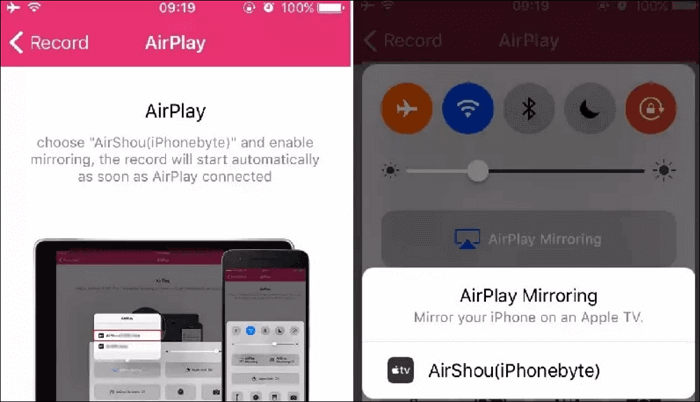 Pros:
Capture stereo in the recording
Light processor usage
Lightweight but powerful
Cons:
Troublesome to install
Voice distortion
Conclusion
This post is about the best 8 video chat recorders you can use on various devices, including Windows PC, MacBook, and smartphones. Each of those recorders has its virtues and shortcomings, and it would be suitable to choose the recorder per your demands. 
For Windows use, EaseUS RecExperts is the best video calling recording software you can never miss. This all-in-one recorder offers you both recording tools and editing tools so that you can make your recordings as great as possible.
About the Author

Melissa is a sophisticated editor for EaseUS in tech blog writing. She is proficient in writing articles related to screen recording, video editing, and PDF file converting.