
Table of Contents

About the Author

Related Posts

Best Audio Recording Software
Daisy
Updated on Nov 08, 2022|
min read
Have you thought about screen recording a Snapchat story or chat?
One of the fundamental ideas behind Snapchat is that any image, video, or message you send, known as a "Snap," by design, is visible to the recipient for a short time before it disappears. The app's transient or fleeting chat experience initially intends to promote a more organic flow of communication. On Snapchat, shared photos with friends evaporate 10 seconds when seen, but longer-lasting "Stories" would last for 24 hours before disappearing.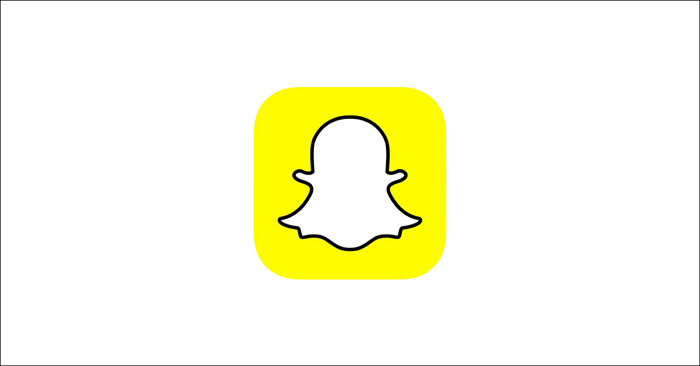 When You Screen Record Snapchat, Is There a Notification?
As you might be familiar, if you capture a screenshot of a chat or someone else's Story, Snapchat will let them know. Nevertheless, how about a screen record? You might be curious whether screen recording on Snapchat informs the other participant.
Does Snapchat notify when you screen record a photo or story?
So, you might ask: "Does Snapchat notify the said person when you take a screen record of their photos and stories?"
The answer is yes. If the Snapchat app detects someone is screen recording someone else's Snap stories, it will notify the person involved with a double green arrow icon beside the recorder's name. That is to say, when you screen records a user's story or chat on Snapchat. They receive instant notification in the viewer's list.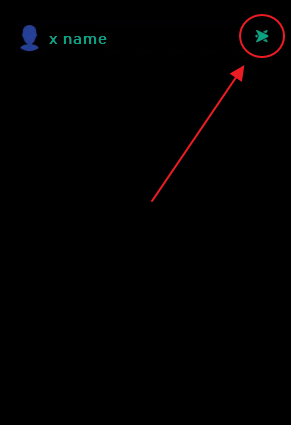 Therefore, bear this icon in mind the next time you want to screen record someone else's Snap. This icon, however, does not indicate if you have taken a screenshot. Or you have the whole story on-screen record. Both screenshots and screen recordings typically use to notify others.
Does Snapchat notify when you screen record a chat?
Similar to screen recording others' Snap stories, Snapchat will also inform the person when you screen record the chat between you two. A notification "Someone screen recorded the chat!" appears on the chatting panel as soon as one starts recording the conversation with the phone's built-in or third-party screen recorder.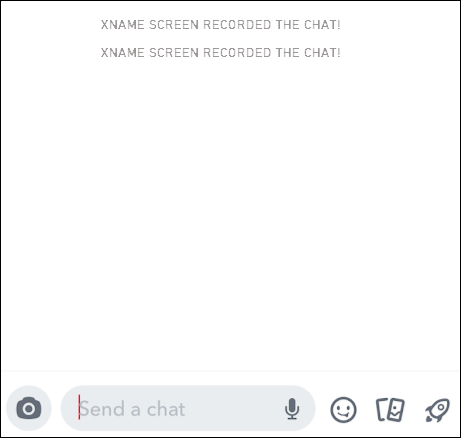 Snapchat enables the recognition of both a screenshot and a screen record of a chat. As for a screenshot, there will be an in-chat warning that reads, "You took a screenshot of chat!" if you were to do so.
Why does Snapchat so? Because it concerns the possibility that some app users might use screenshot or screen recording technology to copy the images that should be temporary permanently. As a result of the app's everyday use, Snapchat started working on a feature that would notify users when someone screenshotted and screen-recorded one of their snaps.
Ways Can Screen Record on Snapchat Without Notifying
Although in ordinary conditions, Snapchat will notify when you screen record someone else's Snap stories and chat. However, taking a screenshot or screen record on Snapchat you want to reserve is not tricky. Here are a few easy ways.
Put your phone in airplane mode.
Launching airplane mode prevents your phone from sending or receiving any signals on the Internet. This method will stop Snapchat from alerting other users when you capture a screenshot or screen record a video.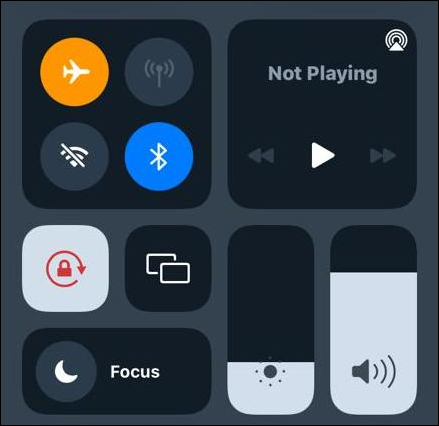 Use a screen recorder from a third party.
Utilizing a third-party application to screen record protected video is an intelligent technique to screen form a snap story or chat without notifying. Get a third-party application designed just for recording Snaps and Stories, but be cautious of the potential risk that Snapchat could detect the app runs on your phone. Please ensure you use a trusted app to record the screen.
Use a different phone to capture the picture.
This approach won't result in Snapchat notifying the person who shares the video, but it's not the most expert way to handle it. Using this trick, you can play the story you wish to record on one phone while recording it on the other. This trick might work if you only want to save the film. However, the final video on another phone will probably have poor audio and visual quality compared with screen recording.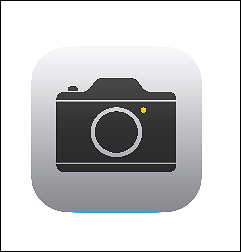 Final Thoughts
Since its launch, Snapchat has grown to be one of the world's biggest social networking sites, partly due to the transient nature of Snapchat messaging. With daily usage of over 200 million, Snapchat has an ethical duty to safeguard users' private data. This article taught you that Snapchat notifies the person when you record a screenshot. The answer is undoubted yes.
Therefore, the next time you want to screen record on Snapchat, reconsider because the other person will be able to know it.
FAQs
1. Does Snapchat notify when you screen record a Video Call?
Yes. When you screen capture or record a video call, Snapchat will alert the user right away after the recording is over. A "green double arrow" icon will be displayed next to your username in the user's list of story watchers as a notification that you have screen-captured a story.
2. Can I use third-party apps to record screens on Snapchat?
Yes, but not all apps provide you the opportunity to screen-record Snapchat stories and chat with the unknown. Additionally, while some apps may record videos of satisfying quality, others need different devices to accomplish your plan. So it is significant to choose a handy and powerful helper for yourself.
3. How to choose a suitable third-party screen recorder?
Here are some pointers to assist you in selecting the ideal Snapchat recording app:
Superior audio and video quality.
Maximum secrecy.
Particular functionality and features are required.
About the Author
Daisy is the Senior editor of the writing team for EaseUS. She has been working in EaseUS for over ten years, starting from a technical writer to a team leader of the content group. As a professional author for over 10 years, she writes a lot to help people overcome their tech troubles.