
Table of Contents

About the Author

Related Posts

Best Audio Recording Software
As we all know, iPhone usually records a video in MOV format. Some iOS users are complaining that iPhone cannot record video in MP4, which is very inconvenient for them to play or share the recorded videos. Maybe you, who are reading this article right now, are facing the same problem as them.
Since some platforms or devices we use don't support MOV files but support MP4, it is safer to record the videos that you need to share in a widely accepted format, say MP4. If you have no idea how to do so, we will show you how to record MP4 on iPhone in steps. All you need to do is to read ahead and find a way that is suitable for you to record MP4 on your iPhone or convert the MOV videos to MP4 format.
MOV vs MP4, Which is Better?
The degrees of acceptance for MOV and MP4 are different, why so? What is the difference between MP4 and MOV files? MP4 files have a higher compression level. Therefore, MP4 files are smaller in size. Also, the MP4 format has better compatibility with most devices. Moreover, the quality difference between these two formats isn't great.
MOV was developed by Apple and is compatible with Apple products. It is compatible with Windows Media Player 12, too. MOV format is a good choice for professionals and corporate environments.
In a nutshell, if you are not such a professional, and you use many products outside of Apple products, you may choose MP4 as it is accepted by a wider range of platforms and devices; on the contrary, you may choose MOV if you like.

Can iPhone Take MP4 Videos?
Can iPhone take MP4 video? This depends a lot on the specific iPhone model. The iPhone 4 is not compatible with MP4 files, while other models can play an MP4 video. You can also use iTunes to import MP4 files to your iPhone. After the videos are imported, you can view and play them in the Movies Library on your phone. However, you can only play the MP4 videos, if you want to edit them, you may save the files in formats that are compatible with iPhone or you may need a third-party application.
How to Save iPhone Record Video in MP4
The video recordings on iPhone are usually saved in formats other than MP4. Therefore, if you want to save iPhone recorded videos in MP4, you need to make some adjustments in Settings. Follow the steps below to make your phone save recorded videos in MP4.
Step 1. Go to the "Settings" app on your phone and tap on your name.
Step 2. Go to "Camera" and choose "Format". Now select "Most Compatible instead of High Efficiency".
Step 3. Then the videos recorded on your iPhone will be saved in MP4 format.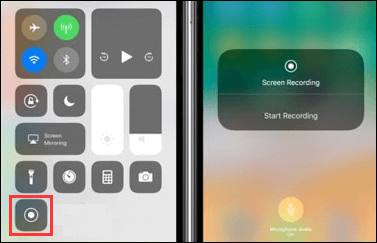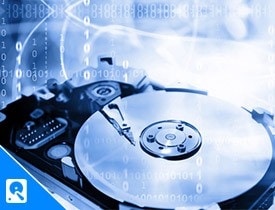 Convert iPhone MOV Recordings to MP4
If you can't record a video on your iPhone in MP4 format, you may record a MOV video first, and then, you can convert it to MP4 format with a video converting application. There is software that can help you with this. EaseUS Video Editor is one.
With EaseUS Video Editor, you can convert a MOV video to MP4 with one simple click. And you can also edit the video as you like. For instance, you may add filters, background music, stickers, images, texts, etc. to your videos. Moreover, you can split a video into two if you want. All in simple clicks.
Record Video in MP4 on PC and Send It to Your iPhone
There are many capable PC video recorders on the market. EaseUS RecExperts is a comprehensive Windows screen recorder that can record everything on your PC screen. Therefore, if you can't convert videos to or record them in MP4 format, you may record the video you want with EaseUS RecExperts and save the video as an MP4 file.
With EaseUS RecExperts, you can record a movie, gameplay, the full screen, a window on your computer, audio, camera, etc. if you want. It is quite simple to record a video and save it in MP4 with its help. All you need to do is to download it by clicking the button below and follow the tutorial to record a video in MP4 format.
Step 1. Run EaseUS RecExperts on your device and you will see two recording modes. You can choose "Full Screen"to record the whole screen or choose "Region" to select the recording area manually before recording.

Step 2. After that, you can choose to record the webcam, system sound, microphone or record none of them as you like. You can also set auto split, auto recording with various functions on the interface.

Step 3. Then, you can click the red "REC" button to start recording. Here will be a menu bar on your screen. To pause the recording, click on the white double vertical bar; to end the recording, click on the red square sign.

Step 4. After recording, you will be led to the list interface. Here you can view or edit your recordings. To start a new recording, just click on the "REC" button on the top of the interface.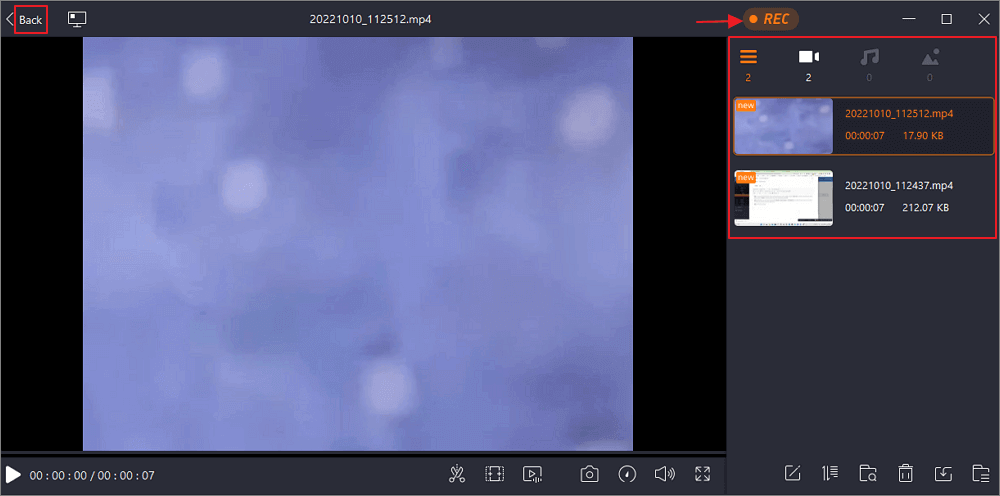 Conclusion
In this article, we talked about how to record videos on iPhone in MP4 format. Since iPhone will save a recorded video in MOV format by default, you can use other ways to record your iPhone video as an MP4 one. The three ways we give you in this article can all solve your problem, but we sincerely recommend you to download EaseUS RecExperts since it is easy to use, and you can edit the video recorded afterward. Just download it now!
How to Record MP4 on iPhone FAQs
1. Does iPhone record in MP4 or MOV?
By default, videos recorded by iPhone are always in the H.264 MOV format. If needed, you can go to iPhone recording settings to change it to HEVC format, known as H.265.
2. Is MP4 good for recording?
Yes. MP4 is one of the most popular video formats used widely. If you record in MP4 format, you can play your recordings on almost any platform, player, and device. Most importantly, MP4 is a good choice for videos with a lot of movement.
3. What are the negatives of MP4?
Actually, MP4 is a lossy format, and if you compress it into a smaller file size, it will also result in losses in audio and video quality. Besides, playing or editing MP4 videos might require lots of computing resources.
About the Author

Melissa is a sophisticated editor for EaseUS in tech blog writing. She is proficient in writing articles related to multimedia tools including screen recording, video editing, and PDF file conversion. Also, she's starting to write blogs about data security, including articles about data recovery, disk partitioning, data backup, etc.