
Table of Contents

About the Author

Related Posts

Best Audio Recording Software
If you have ever attempted to record gameplay on your computer, you may know Fraps. Fraps is one of the best tools to record gameplays on your computers. However, this tool has certain shortcomings, and maybe you would want to find a good Fraps alternative.
Luckily, there are dozens of free Fraps alternatives. They provide more than the features that Fraps provides. Those excellent free programs like Fraps also offer you some advanced tools in capturing gameplay. And you will know them one by one in this post.
01
Compatible with Windows & Mac:
02
Only Compatible with Windows:
Top 1. EaseUS RecExperts  - Recommend
Operating OS: Windows and macOS
EaseUS RecExperts should fulfill all your gaming recording requirements. Not only does this tool work like Fraps, but it allows you to record your screen in many different ways. The tool has numerous configurable options that you can tweak and ensure your gameplay is recorded exactly the way you want. And on the main interface of this software, you find various options to record various content on your computer. 
Better than Fraps, with the aid of this software, you are able to capture your screen in a full or partial region, record screen and webcam, or even choose from many file formats for your resulting file. All in all, if you are looking for a free Fraps alternative for Windows 10, don't miss RecExperts.
EaseUS RecExperts
Intuitive yet powerful workflow
Schedule recording to start recording automatically
Auto split recordings according to the file size or time
Record video, audio, webcam simultaneously
Offer some basic video and audio editing tools
Top 2. OBS Studio 
Operating OS: Windows and macOS
OBS Studio is a popular open source screen recorder as well as a free alternative to Fraps for both Windows and Mac. This tool allows you to stream as well as record gameplays like Fraps on your computer.
The software offers unlimited scenes, various sources to add video and audio to your videos, and an organized menu interface. It also offers audio mixers to work and focus on the audio part of your recordings. All you need to do is to grab the software off of its site, install it, and you are ready to start making your gameplay and other screen recordings.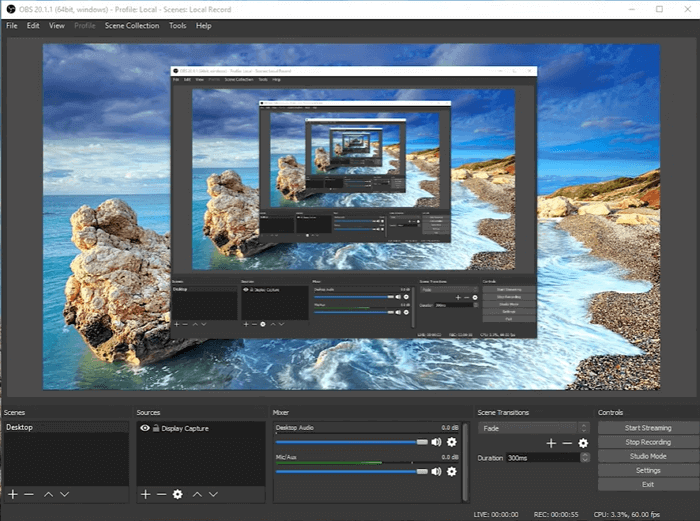 However, you might find the interface a bit tricky than other similar tools, but it gets easier once you have learned how to use it.
Pros:
The tool is completely free and open-source
Add multiple custom sources for audio and video
Find all your recordings with a single click
Cons:
No option to pause your game recordings
A little difficult for beginners
Top 3. Bandicam 
Operating OS: Windows 
For searching for some software like Fraps on Windows, you cannot miss Bandicam. It is one of the nicest and feature-packed tools you will come across while looking for screen recorders.
With this tool, not only can you record your computer's screen, but you can record various other items as well. This gives a tough competition to Fraps as many of the features you find in that software are easily available in this one.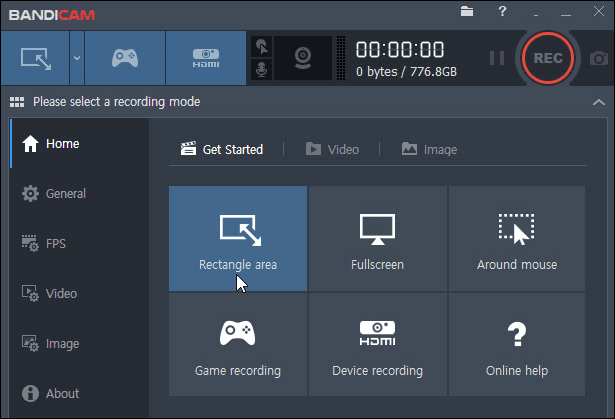 Pros:
Produce compressed gaming videos, so they easily upload to the Internet
No lag while recording games on your machine
You can record for up to 24 hours without any disturbance
Cons:
It does not come with a video editor to edit your gameplays
The tool does not have support for many video formats
Top 4. CamStudio 
Operating OS: Windows
CamStudio falls in this category of free alternatives to Fraps as well. You can use this program to record your gameplays as you do with Fraps, and the tool then saves your recorded files in a compressed format.
This ensures your computer space is saved while still maintaining the quality of your videos. It has several other customizable options, and you can see these for yourself after installing the tool on your machine.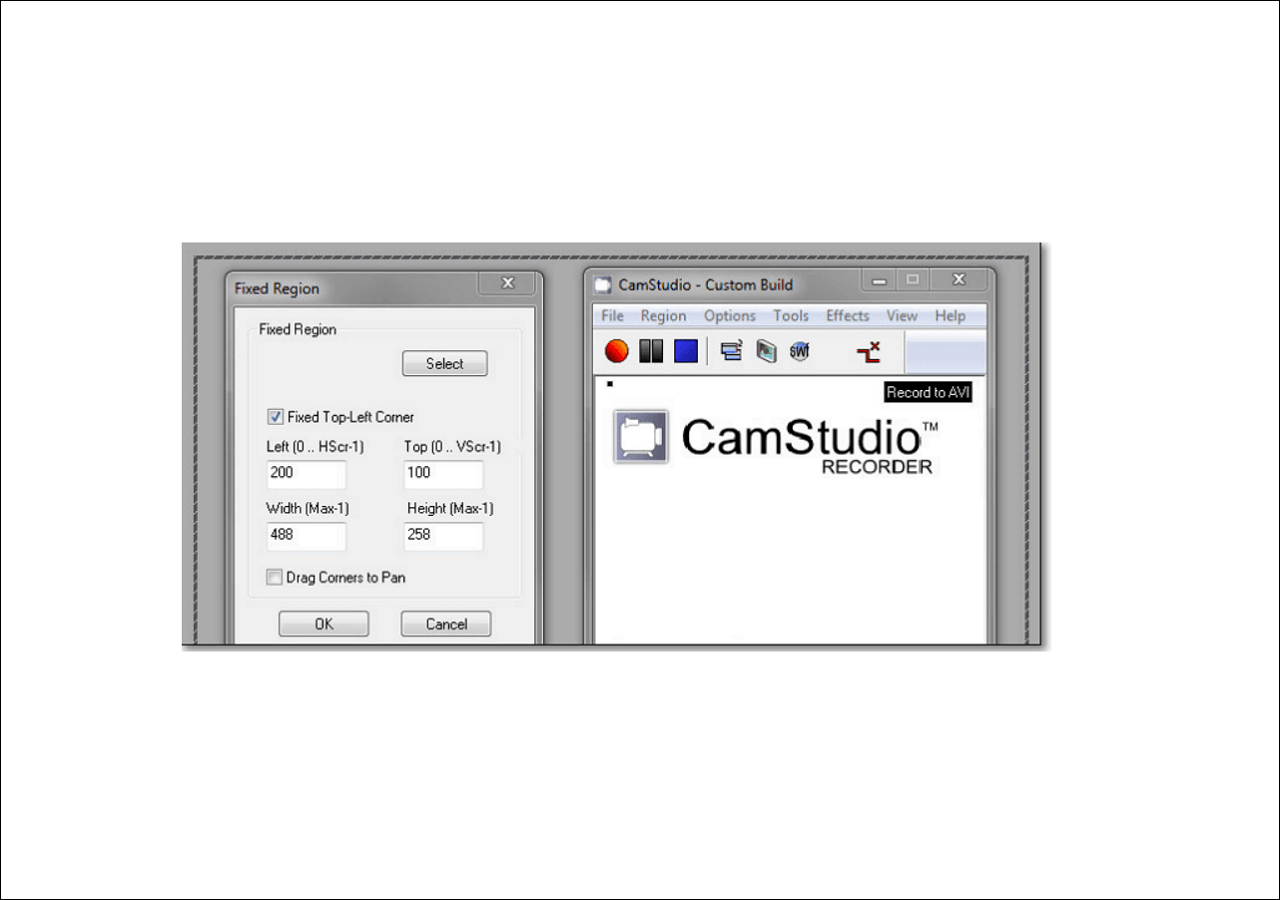 Pros:
A multi-purpose screen recorder tool
Add captions with ease
Record full screen or partial screen
Cons:
The user interface feels a bit outdated
Irregular software updates
Occasional crashes
Top 5. Nvidia ShadowPlay 
Operating OS: Windows 
If your computer uses an Nvidia graphics card, you are in luck. This is absolutely one of the best alternatives to Fraps. It allows you to record and save gameplays without any hassle on your computer. All you need to do is install Nvidia ShadowPlay, keep it running in the background, and it will continue to record your games.
This utility records your gameplays in 8K HDR at 30 FPS or 4K at 60 FPS. With this software, you can broadcast your gaming and not just record it locally on your machine. The software offers an option to convert your videos into GIFs if you want anytime. 

Moreover, the great thing about this freeware is that it uses your hardware, so there will not negatively impact your games' performance.
Pros:
Record gameplays in high-quality up to 8K
Automatically record certain game actions
No adverse effect on the game performance
Cons:
Only work on computers with Nvidia GPUs
Certain issues with the user interface of the tool
Top 6. Icecream Screen Recorder 
Operating OS: Windows and macOS
While Icecream Screen Recorder is a general-purpose tool to record your screen, you can totally use this software like Fraps to record your screen as well.
This program supports almost all gameplay, including 3D games, and enables you to record them on full screen effortlessly. What's more, if you have a certain brand, you can add your own logo to your videos to ensure your credit is retained wherever your video travels.
Lastly, you can upload and share your video on various sites with a few easy clicks.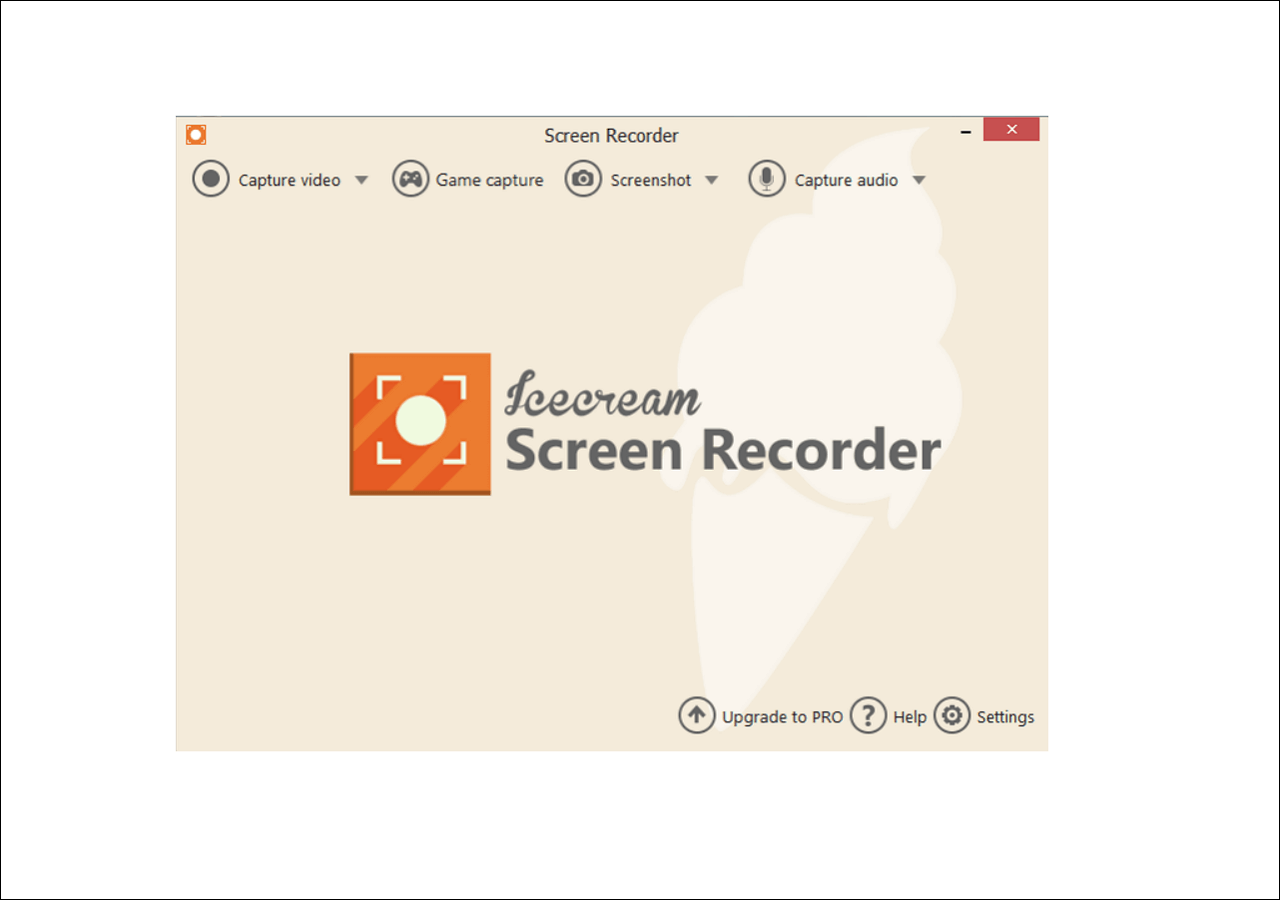 Pros:
Record your entire game screen or partial screen
Automatically find the screen area to record
Add your webcam overlay to your recordings
Cons:
Some of the features are limited to the Windows version
The free version has five minutes recording limit
Top 7. Xbox Game Bar 
Operating OS: Windows 
If you are using a Windows 10 computer, there is a built-in screen recording software like Fraps - Xbox Game Bar. 
With this tool, you can record any areas on your screen or even tasks screenshots. You also can use it to capture screenshots, making it a multi-purpose tool if you are looking to do this and record your games. In addition, there are several other features that this app has to offer, and you can avail of them once you have installed this app on your computer.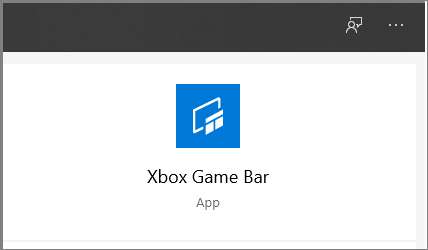 Pros:
Integrates with Windows very well
Free Fraps alternative
Capture as well as record your gameplays
Loads of customizable setting options
Cons:
You might face issues recording a full-screen game
You can only record for up to four hours
Top 8. Snagit 
Operating OS: Windows and macOS
Even if you have never looked up a Fraps free alternative on the web, you have likely seen Snagit. The primary purpose of this app is to help you take screenshots on your computer.
However, there is a recording option in it as well that you can use to record gameplays. This makes Snagit a tough competitor of Fraps, and it also offers many other options.
Just take editing tools as an example. There are many tools provided to modify your recordings. Some of these are annotations where you can annotate your recordings, grab text tools to let you extract text from your content, and the ability to create videos out of your static images. All of that has been built into this tool for you.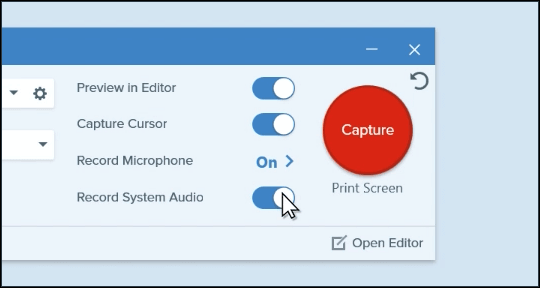 Pros:
Take screenshots as well as perform recordings of your screen
Quickly share your game recordings to the most popular sites
Intuitive user interface
Cons:
Using some features has a steep learning curve
It is a bit expensive compared to other similar tools
Top 9. Radeon Software 
Operating OS: Windows
AMD builds Radeon Software, and you can regard it as a free alternative to Fraps. This software lets you record your gaming sessions using many different ways. When you open the tool and head into settings, you will find many settings to customize for your next video game recording.
Except for that, it is a high-quality software tool like the Nvidia one, and therefore all the features you are going to find in it are of premium quality. It records your games in the highest possible quality.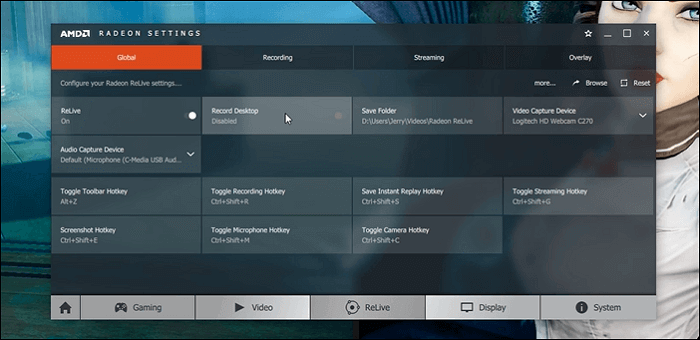 Pros:
Frap recording tool alternative
Modern and responsive user interface
Loads of options to tweak for your game recordings
Support for hotkeys
Cons:
A bit too overwhelming when it comes to the settings menu
Mostly only works on AMD systems
Conclusion
Fraps is no doubt an excellent tool to record games. However, those free Fraps alternatives mentioned above are not a half-penny the worse. We hope the guide helps you find the best one from all those programs like Fraps.
Among all those, EaseUS RecExperts provides you with many similar features to Fraps, and some of the options are even better than Fraps. It's a powerful but easy-to-use option for people who need the best alternative to Fraps.
FAQs About Free Alternative to Fraps
Do you have any other questions about Fraps replacement software? Those FAQs may solve some of your problems.
1. What is better than Fraps?
There are many programs like Fraps, but better than it. The following list is the top 9 Fraps replacement you can use on both Windows PC and Mac.
Top 9 Free Alternatives to Fraps for Windows and Mac:
2. Is there a free version of Fraps?
Yes, there is a free version of Fraps. Although it's a commercial application, it's free when you use it for frame rate display and benchmarking. But there is a limitation of the recording, i.e., the duration of a video is limited to 30 seconds, and there is a watermark on it. If you use it to take screenshots, the format of the images you get can only be BMP. Don't worry. There are enough Fraps replacement programs you can use, such as EaseUS RecExperts.
3. Can you download FRAPS on Windows 10?
Yes, you can download FRAPS on Windows 10. This software is compatible with many versions of Windows OS, including Windows 10, 8.1, 8, 7, Vista, 2003, and XP, and it supports both 32- and 64-bit architecture. The great compatibility makes it suitable for many people who need to record videos, take screenshots, and perform benchmarks.
About the Author

Melissa is a sophisticated editor for EaseUS in tech blog writing. She is proficient in writing articles related to screen recording, video editing, and PDF file converting.