
Table of Contents

About the Author

Related Posts

Best Audio Recording Software
Rel
Updated on Mar 10, 2023|
min read
You can click the quick navigation to learn how to clip Warzone on PC.
Call of Duty: Warzone has very piquant game modes as a popular shooting game. Players must find the final way to win alone or with their teammates amid gunfire.
The highly competitive game atmosphere also makes many players want to record clips in the game. Whether it is a wonderful killing highlight or a battlefield scene with endless gunfire, players will be motivated to clip these scenes and share them with friends or fans.
So how to clip Warzone on PC? After reading this article, you will master 4 very practical methods. We have provided you with very detailed steps. You can choose the most suitable method to record your wonderful moments according to your own situation.
Clip Warzone on PC with EaseUS RecExperts
EaseUS RecExperts is a screen recorder suitable for game players, which can work on Windows and Mac. With its help, you can record the gameplay with one click and no time limit. 
You can schedule a recording during the game process and output high-quality video with 4K resolution.
Its main features are as follows:
No watermark
The trimming video function is provided for you to produce excellent clips
Can capture full screen, part of the screen or single-window
Support recording camera and microphone
Now follow the method below and clip Warzone with a few clicks.
Step 1. Start the gameplay you want to record and launch EaseUS game recorder. Next, select the Game mode.

Step 2. Click the nut icon to open the Settings window, and then click on "Video" to adjust the frame rate (from 1 to 144), video quality, format, etc. 
In addition, you can click on the "Game" button to change some game overlay options. Once done, click "OK".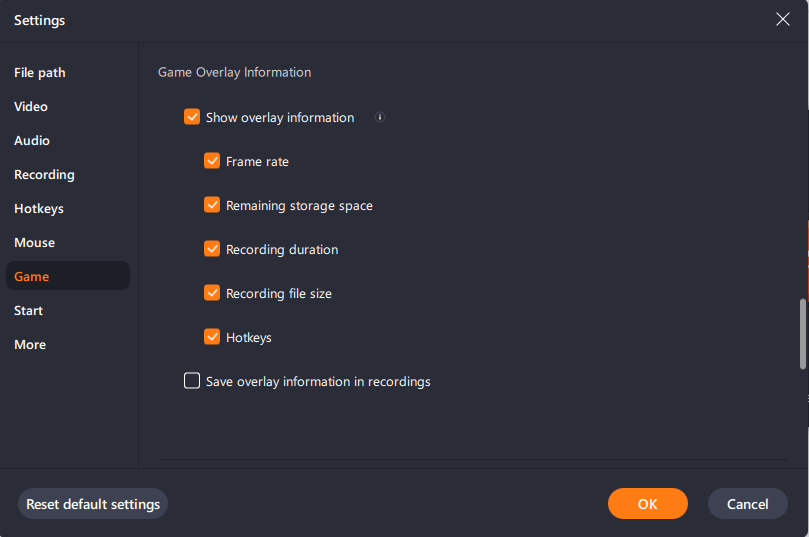 Step 3. Go back to the Game mode interface and click "Select Game" to choose the gameplay you want to capture. Next, click REC to start your game recording.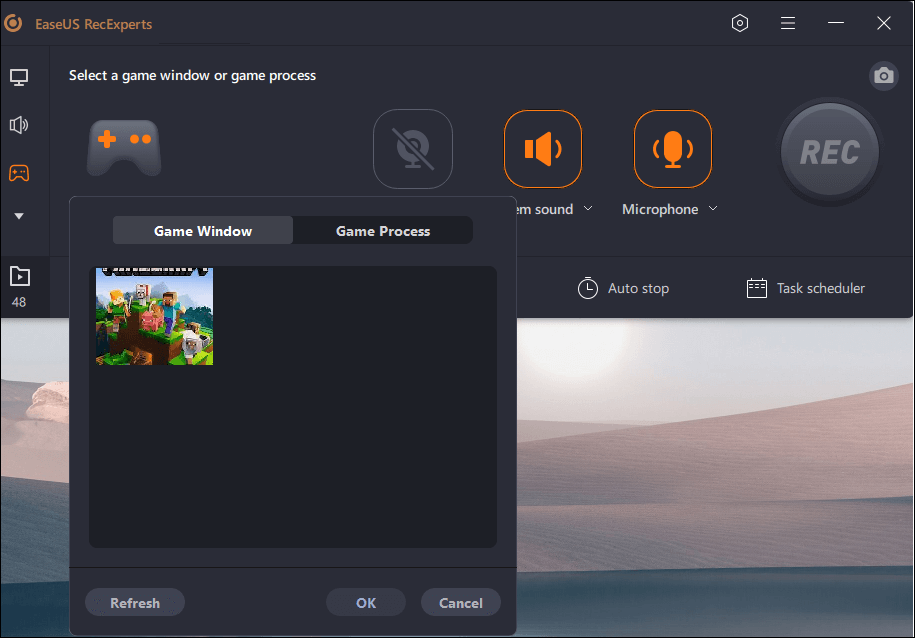 Step 4. You will see a small bar showing the time of your record. If needed, you can take screenshots in recording, or set the specific time to stop the recording by clicking the "Clock" icon on the toolbar.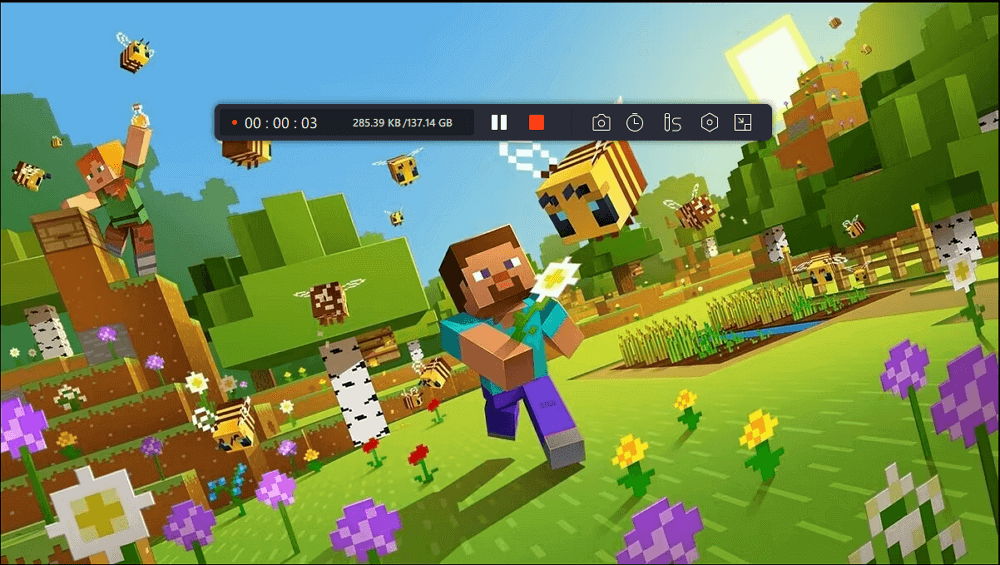 Step 5. Once done, you can watch and edit the recorded footage with the built-in video editor. On the recorded video, you can trim the recordings as you want.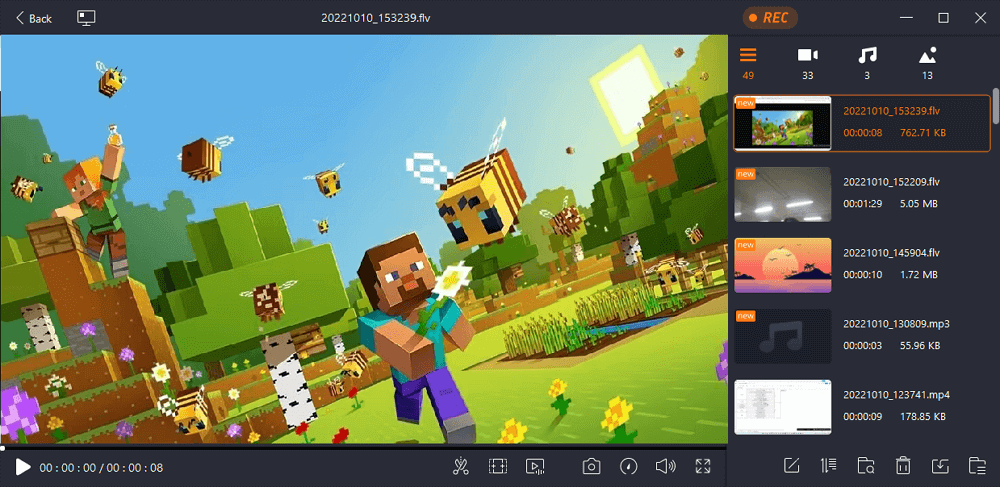 Clip Warzone on PC with Windows Xbox Game Bar
If your PC is running Windows 10/11, Xbox Game Bar, as the built-in screen and video recorder of Windows, will be a good choice for clip Warzone.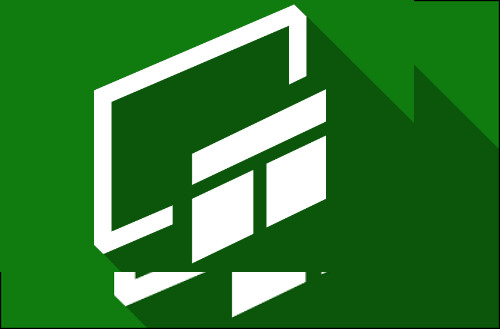 Xbox Game Bar has a simple operation interface, which can support you to record gameplay with better effects. It provides basic recording functions and allows Windows users to control the recording process with customized shortcut keys easily.
Here are the specific steps to use the Xbox Game Bar to record Call of Duty: Warzone clips.
Step 1. Type "capture" in the Windows search box and open the Capture settings.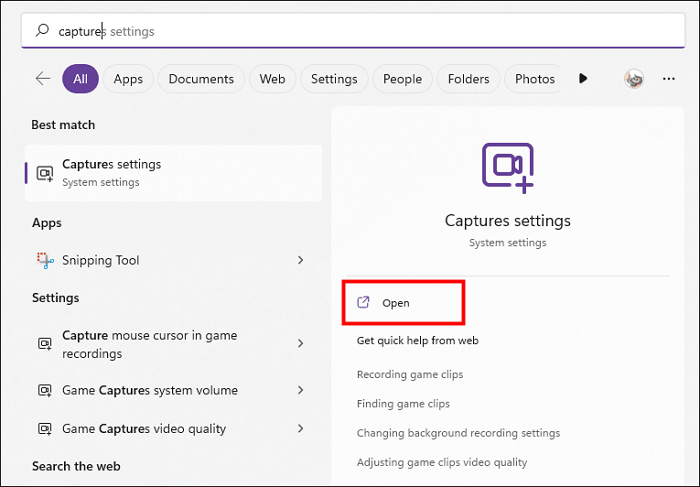 Step 2. Turn on the Record what happened option and choose the max clip length you want to capture.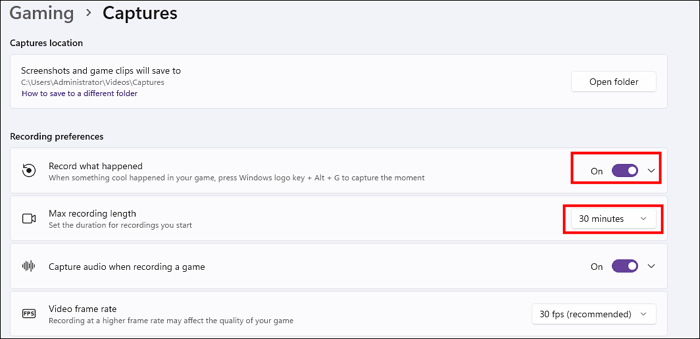 Step 3. Now launch the Call of Duty: Warzone and press Windows + Alt + R keys to start recording with Xbox Game Bar. If you want to end this recording, hit the Stop button.
Clip Warzone on PC with OBS Studio
If you are not a Windows user, in addition to EaseUS RecExperts, you can also use OBS Studio to clip Warzone. It is a professional open-source screen video recorder with strong compatibility and supports Windows, MacOS, and Linux systems. 

You can use OBS to record the game process and get your satisfied game clips by changing the video resolution and audio quality.
Please follow the steps below to complete the game clip recording.
Step 1. Open OBS Studio after installing it on your PC.
Step 2. Launch the Warzone on your computer. Navigate to the window of OBS and hit the "+" icon to select the Game Capture option.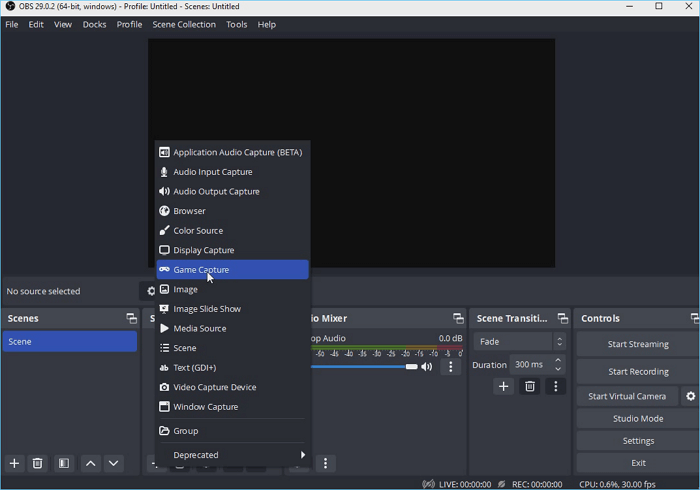 Step 3. Now you can hit the Start Recording button to start the gameplay clipping on your PC and click Stop Recording to end the recording process.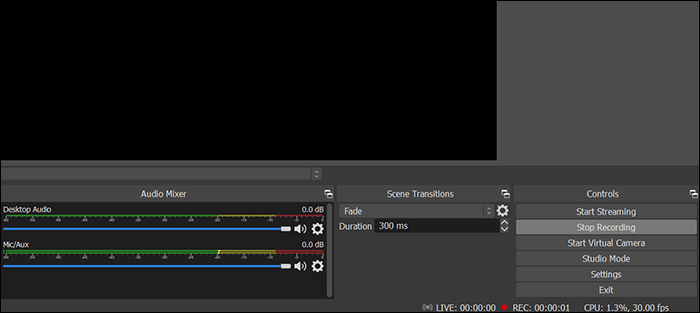 Clip Warzone on PC with Nvidia
If your PC is configured with an Nvidia graphics card, the GeForce Experience provided by Nvidia can support you to clip Warzone with great ease.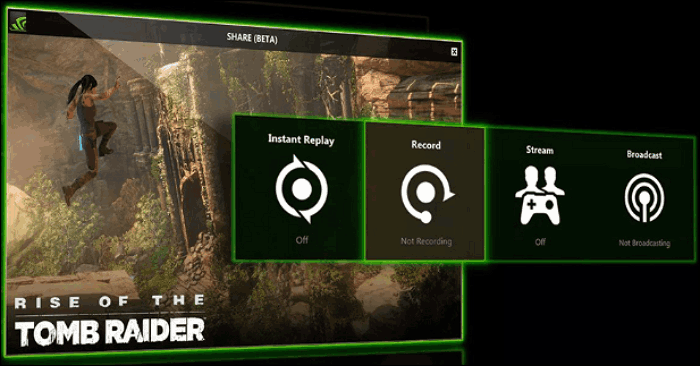 For Call of Duty: Warzone players, GeForce Experience is an excellent clipping software for gaming. It can provide stable game recording functions, which can facilitate players to monitor FPS, take screenshots of the game, and clip game highlights.
Before following the steps below, please ensure that you have downloaded GeForce Experience to your PC.
Step 1. Open GeForce Experience and Call of Duty: Warzone on your PC.
Step 2. Enable Instant Replay on the GeForce Experience main page to preserve the clipped gameplay video's last 30 seconds or the custom time you set.
Step 3. Now press the Alt + F10 keys, and you can see the GeForce Experience overlay on your screen. Hit the Record option to clip Warzone now.

Conclusion
How to clip Warzone? This post told you the right answers. You can use EaseUS RecExperts, Windows Game Bar, OBS Studio, and Nvidia GeForce Experience to get wonderful clips of PC games easily. However, if you'd like to get the best recording experience, EaseUS RecExperts with rich functions and great performance, will be the best choice.
FAQs
1. How do you clip gameplay on PC?
Here are 3 simple ways for you to clip gameplay on your PC.
For Windows 10/11 users, you can press the Windows + G keys to open Xbox Game Bar and press the Windows + Alt + R keys to start gameplay recording.
For Windows or Mac users, you can use the professional screen recorder EaseUS RecExperts to clip gameplay with a few clicks.
For Windows, Mac, or Linux users, the OBS Studio is also a good choice for recording a gameplay clip.
2. How to clip last 30 seconds on PC?
You can use the excellent PC clipping software EaseUS RecExperts to clip the last 30 seconds on the PC. It supports you in capturing your screen content in various flexible modes and provides a professional video trim tool so that you can freely clip your recorded video into wonderful clips on your PC.
About the Author

"Hi readers, I hope you can read my articles with happiness and enjoy your multimedia world!"