
Table of Contents

About the Author

Related Posts

Best Audio Recording Software
PAGE CONTENT:
Digital video recorders help capture video in a digital format to a disk drive, but the recording process is complex. To capture TV shows without a DVR, you can choose the best free screen recorder for live TV shows or a USB stick for capturing. In this article, you learn several effective ways about how to record TV shows without a DVR.

Record Live TV on Windows/Mac with EaseUS RecExperts (Efficient)
The recommended way to record live TV is to use a screen recorder, EaseUS RecExperts. It's Windows screen recorder and also compatible with Mac. Basically, you can record screen, audio, webcam, and game with it. With many useful functions, it can capture live TV shows on screen. 
Its schedule recording feature allows starting the task of screen capturing automatically. You don't have to control the duration manually as the screen recorder can set the starting and ending times. It's functional to capture live TV shows at home. Sometimes you may miss the live TV, but you can capture it for later viewing. 
Main features of this live TV recorder:
Now, try this live TV show recorder to capture your desktop streaming video (with no time limit)!
A guide for you to capture live TV programs on Windows, using EaseUS RecExperts with ease.
Step 1. Configure the Screen Recording Options
Open EaseUS RecExperts on your computer and click "Full Screen" or "Region" to choose the area on your screen that you want to capture. Then select an audio source by clicking the Sound icon at the bottom left of the panel. If needed, click the "Webcam" icon at the bottom to add an overlay of your webcam footage to your screencast.

If you want to split the recorded file after recording, click "Auto split", and then your recording files will be split automatically according to file size or recording time that you have set. 
Step 2. Specify Recording Settings
Once you have configured the basic recording options, you might want to configure the advanced settings. 
Click "Settings" to open the menu. On the following menu, select a format for your screencast and specify other options as you feel appropriate. Then click "OK" at the bottom to save your settings.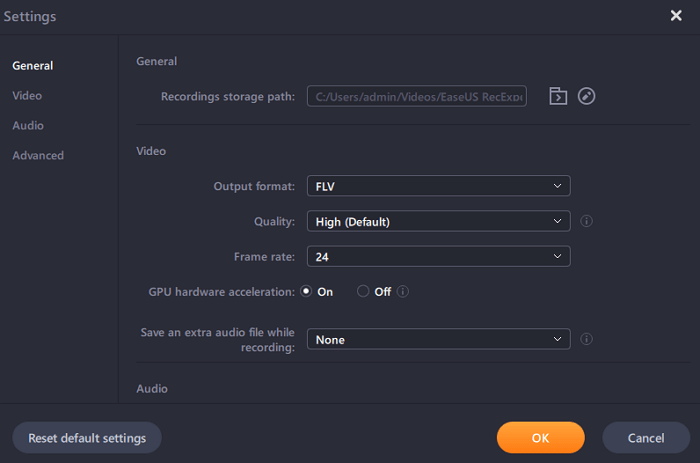 Step 3. Start and Stop Making a Recording
You should now be back to the main interface. Open up the screen that you want to capture, and then click "REC" in the software. Then it will start recording everything that is displayed on your screen.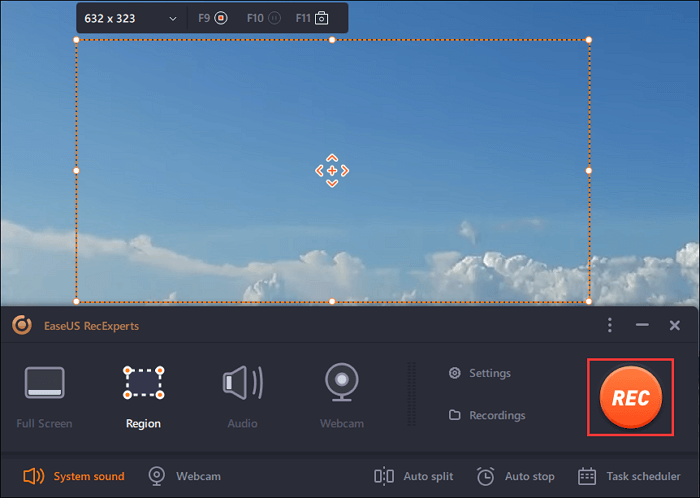 Then you will see the toolbar where you can pause or stop the recording, take screenshots while recording, or set a specific time to stop the recording.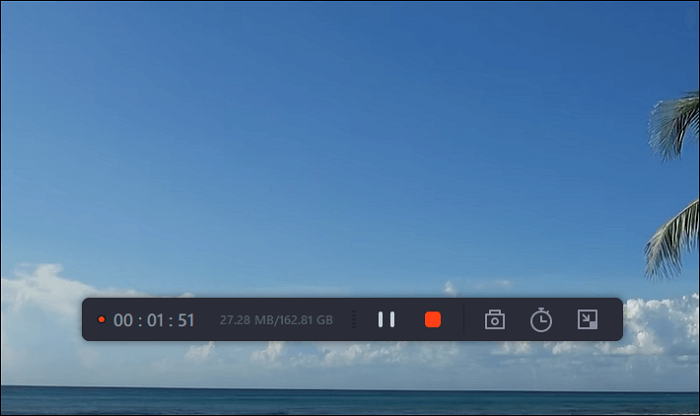 Step 4. View All Your Recordings
Once the recording is done, this software keeps all your recordings at a single location for you to view. You can preview and edit the recorded file here.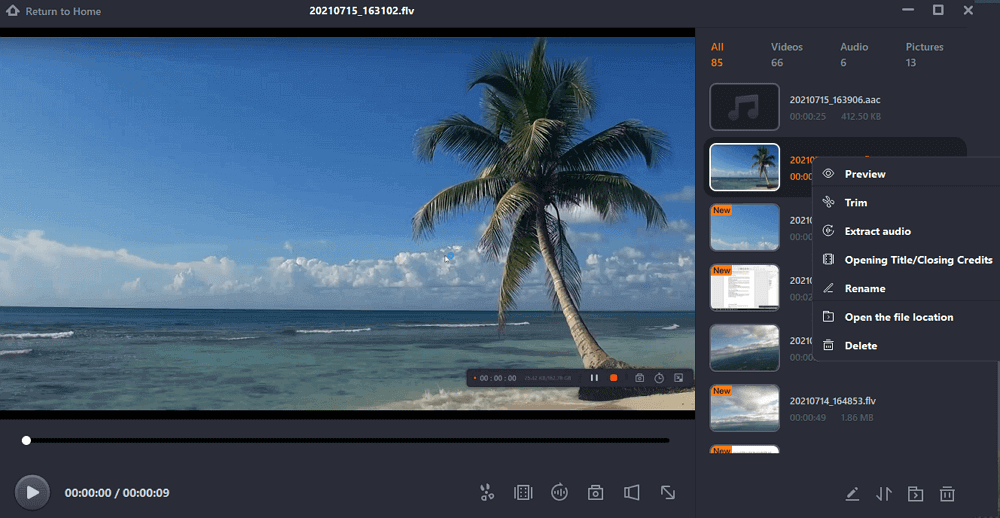 For Mac users, look at the below tutorial to find a way to capture live TV on Mac! It's easy and fast. 

How to Record Screen with Audio on Mac
The best screen recorder allows capturing the screen and sound at the same time. For sure, it helps capture live TV shows without using DVR.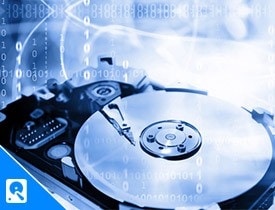 Capture TV Programs Without a DVR via USB Stick
For how to record TV shows without a DVR, you can apply the USB storage device. As most TV devices have the default PVR software, you can connect the TV to DVR for capturing TV programs easily. USB recording can help capture TV shows to the external device which is connected to the TV.
However, this method has limitations as it only requires you to deal with the TV's Freeview. Therefore, it's hard to capture video from some platforms like Amazon Fire TV stick.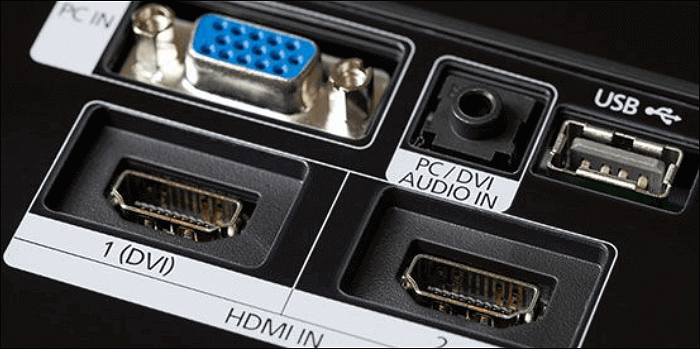 Before referring to the guide below, make sure there is a USB slot in your TV. Then, follow the guide below. 
Step 1. Find the USB slot on the back of the TV to know whether you can connect it via a USB. If it has, then you can move to the next step. 
Step 2. Connect your USB HDD to the TV. Then, check the TV to see if the PVR function is accessible.
Step 3. Based on your TV settings, you ensure the format HDD and other options for PVR. 
Step 4. Now, with the built-in PVR function, you can start the TV recording mission. 
 Notice:

This method is accessible when your TV has the PVR function.
Record TV Shows Without a DVR through Windows Media Center
To record TV shows without a DVR, Windows Media Center is a good choice for Windows 7. This tool allows you to watch and capture live TV. Also, it helps view slide shows of the photos and plays songs or CDs in its library. 
Before watching the TV shows in Windows Media Center, the PC should be equipped with a TV tuner card. You can look for detailed information on Windows 7 live TV setting process for Windows Media Center.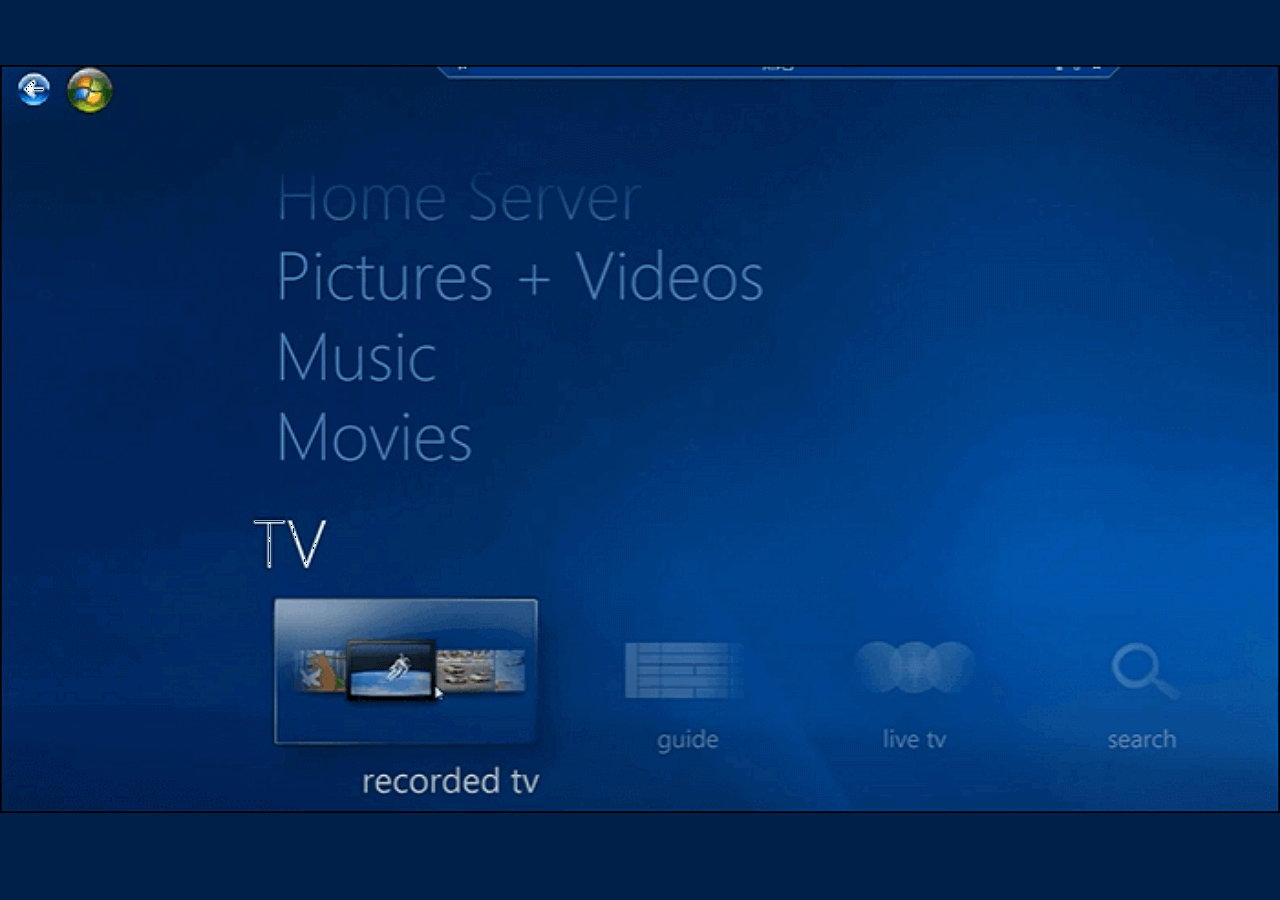 Here is a list of steps to record online TV with Windows Media Center:
Step 1. Find or download Windows Media Center on PC. In the main interface, choose "TV". 
Step 2. Then, click "Guide" and then you can see the TV menu. There are TV names, categories, and times.  
Step 3. Once you have selected the TV show, click "Enter". Then, hit "Record" to start the mission. To stop it, you can click the "Do Not Record" button. Then, choose "Record Series" to save your TV programs. 
Capture TV Programs Without a DVR via MediaPortal
MediaPortal is open-source and free software that aims to make your PC a media solution. It can connect PC to the TV and displays movies easily. Most importantly, it's one of the best ways to watch and record live TV. Also, you are allowed to apply the remote function to control the HTPC using this tool.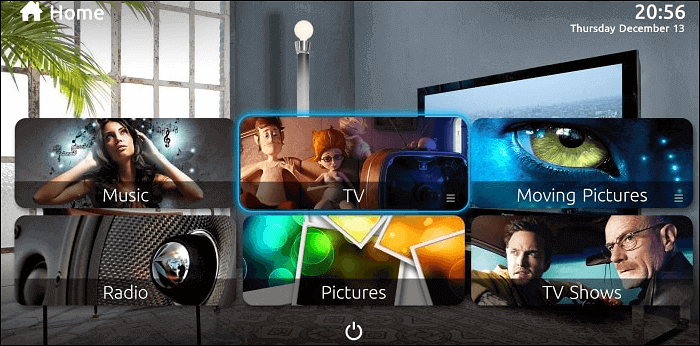 To enjoy video and audio in the TV shows, follow this simple guide, using MediaPortal. 
Step 1. Download this tool on PC. In the main interface, go to "TV".
Step 2. To capture the TV shows, click the Record button. Also, it allows capturing while watching the TV show. 
Step 3. If you want to save time, find the schedule recording feature to start the mission automatically. 
FAQs About How to Record TV Shows Without a DVR
To help you better capture TV programs, follow this part to find more useful solutions.
1. How do I record TV shows on my smart TV?
Here is a guide for capturing TV shows on the smart TV.
1. Make sure your TV has the built-in PVR option. Also, check if there is a USB slot at the back of your TV.
2. Prepare a USB and connect the USB HDD to your TV.
3. Adjust the format in your TV and click the Record button.
4. To stop the recording, you click the Stop button. The video is saved.
2. How can I record directly from my TV?
Prepare the USB storage device and plug it into the USB slot. To capture the TV show, you should tap the Record button with the remote control. This is the PVR feature, which is a default option on most TV devices.
To capture live TV on a computer, you can choose the online TV recorder, EaseUS RecExperts.
About the Author

Crystal Chen is very interested in technology products. Experiencing many technological applications, She is willing to solve users' problems through writing tech-related articles. Through her words, you can find various solutions to solve one issue.