
Table of Contents

About the Author

Related Posts

Best Audio Recording Software
Loom is the dedicated software to record screens and webcams. It can be used on Windows, Mac, and mobile devices. Loom has many features when recording the screen. For instance, it can record the whole screen, provide various tools to capture, annotate the screen, and even share what is happening on your screen.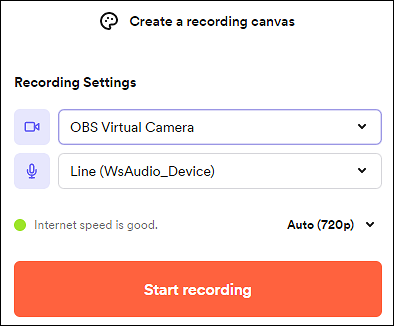 However, some of you might think it lacks some functions when recording. Here, this post introduces the 7 best alternatives to Loom on different operating systems. Look at them one by one and choose the desired one.
Top 7 Best Loom Alternative on PC/Mac/Online:
Top 7 Best Loom Alternatives on Windows/Mac/Online
From various software like Loom, here you learn the 7 best alternatives with core functionalities. 
Tool 1. EaseUS RecExperts (Windows/macOS)
As one of the best alternatives to Loom, EaseUS RecExperts provides the most abilities that Loom has. You can use it to record the whole screen, capture the audio, record the webcam, and take a screenshot. It even has a "Recordings" folder to save the screenshots that you have taken. 
What's more, it allows you to choose the output format for video and audio, like MP3, AVI, MP4, MKV, OGG, etc. Moreover, the quality, frame rate, bitrate, and sampling rate can be modified as well. 

Main Features:
Capture the screen, audio, webcam, and game
Support taking a screenshot without notification
Able to record full screen on Windows 10
Choose the output format like MP4, MP3, GIF, etc.  
Now, download the best Loom alternative on Windows or Mac with no registration!
Tool 2. Camtasia (Windows/macOS)
Being an all-in-one screen recorder and video editing software, Camtasia offers the ability to create and record video on the desktop. Like Loom, it can record the whole screen in a few simple steps. 
Camtasia can record many resources, such as YouTube videos, training videos, instructional videos, facecam videos, etc. Meanwhile, it allows inserting a few effects with its default video editor. After that, you can instantly upload the recorded video to social media platforms like YouTube, etc. 

Main Features:
All-in-one screen recording software and video editor
Allow you to add transitions to the video
Capable of capturing online classes
Equipped with the built-in video editor
Tool 3. Snagit (Windows/macOS)
Known as a functional screen recording software, it can record screens and webcams on the desktop. Similar to Loom, it can record the screen and webcam. What's more, it can create screenshots, trim the video, etc. It also has a friendly interface like Loom so that you can find the function buttons easily. 
Overall, it's an all-in-one video recorder and editor used on Windows and Mac.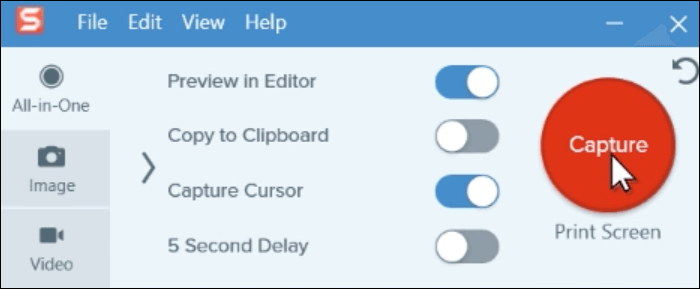 Main Features:
Simple and clear interface
Best free Loom competitor on the desktop
Enable the capture cursor function
Tool 4. OBS Studio (Windows/macOS)
OBS Studio is an open source screen recorder used on Windows, Mac, and other operating systems. Like Loom, it can record the screen with the chosen screen size. You can use it as a free alternative to Loom software. 
However, this is an advanced recorder with a professional interface. If you are a first-time user, it may not be so suitable. For simple use, the Loom recorder can be much more suitable.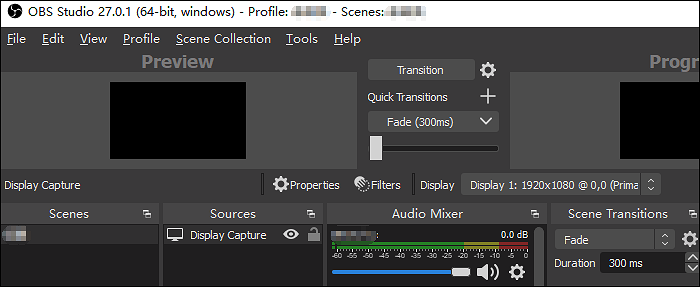 Main Features:
Open source and free-to-use recorder
Advanced settings for video/audio output
OBS virtual camera for online meetings
Best free Loom alternative on Windows/Mac
Tool 5. Screencast-O-Matic (Online)
You may have heard that Loom has the online version for capturing the video and webcam. Screencast-O-Matic is mentioned here to be an online recorder like Loom. Basically, it can be used to record the screen, add a webcam, and insert the narration to the video. Many users use it to make a how-to video or training video. 
This alternative to Loom allows you to record anything happening on your screen.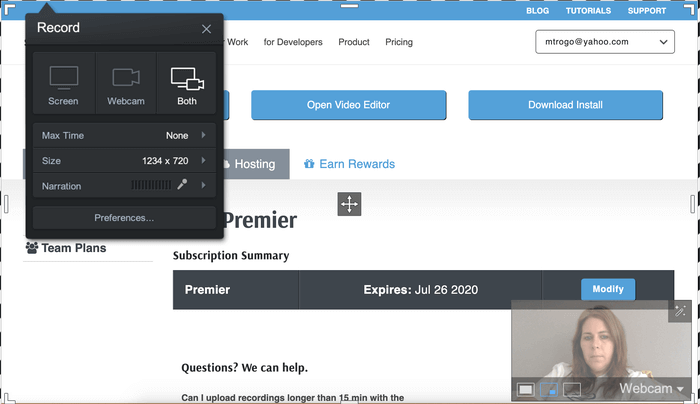 Main Features:
An efficient video and webcam recording software
Choose the flexible screen recording size with ease
Insert narration to the video as you like
Tool 6. VEED.IO (Online)
Also being an online alternative to Loom, VEED.IO can record the webcam and screen online. Without any software installation or plugin addition, you can quickly start the recording mission. It can record anything on the screen, such as online classes, gaming videos, and other videos on the screen.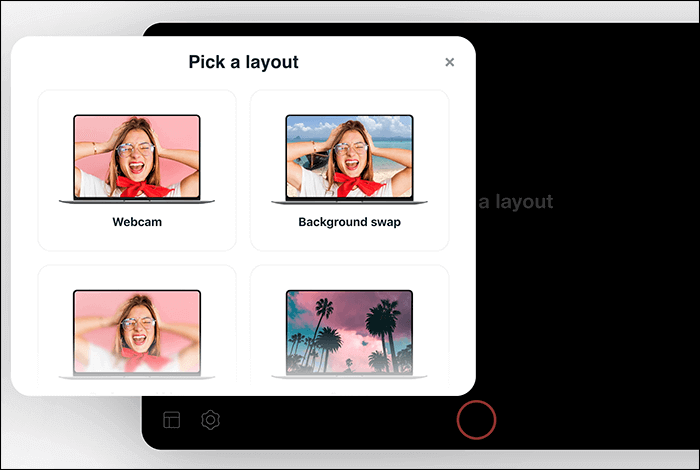 Main Features:
Tool 7. Screencastify (Online)
Screencastify is a screen recorder for Chrome. The main function is to record, edit, and share videos with ease. Because it can be used as an extension on Chrome, this is an online recorder. It is an app like Loom, which offers basic functions to record the screen, webcam, and audio. 
Main Features:
Allow recording the screen with a webcam
Record the microphone sound
No need to install the software
Conclusion
The 7 screen recorders mentioned above are basically Loom's competitors. Some of them can also be video editors, which is functional. After reviewing the core functionalities, you might have selected a suitable recorder. 
Among the above recorders, EaseUS RecExperts can be regarded as the best alternative to Loom as it offers some similar functions when recording. If you agree with this idea, try it right now!
FAQs About Loom Alternative
Some questions about the alternative to Loom are gathered here. 
1. Is there a free version of Loom?
When you download Loom, you can find there is a 7-day free trial. After that, you might have to pay for that. 
2. Can I use Loom without Internet?
You can use the desktop version of Loom. Download it on Windows, and then you can use it with no Internet. 
About the Author

Crystal Chen is very interested in technology products. Experiencing many technological applications, She is willing to solve users' problems through writing tech-related articles. Through her words, you can find various solutions to solve one issue.