
Table of Contents

About the Author

Related Posts

Best Audio Recording Software
Looking for the top video player Windows 10? A top-notch media player software is critical for watching movies and videos in high resolution. Nowadays, laptops and computer systems come with pre-installed functioning media players. However, people often struggle to play an MP4 file as the system's pre-installed software does not support all video formats. Therefore, people end up searching online 'MP4 Player Windows 10 Free Download' to install an external video playing software.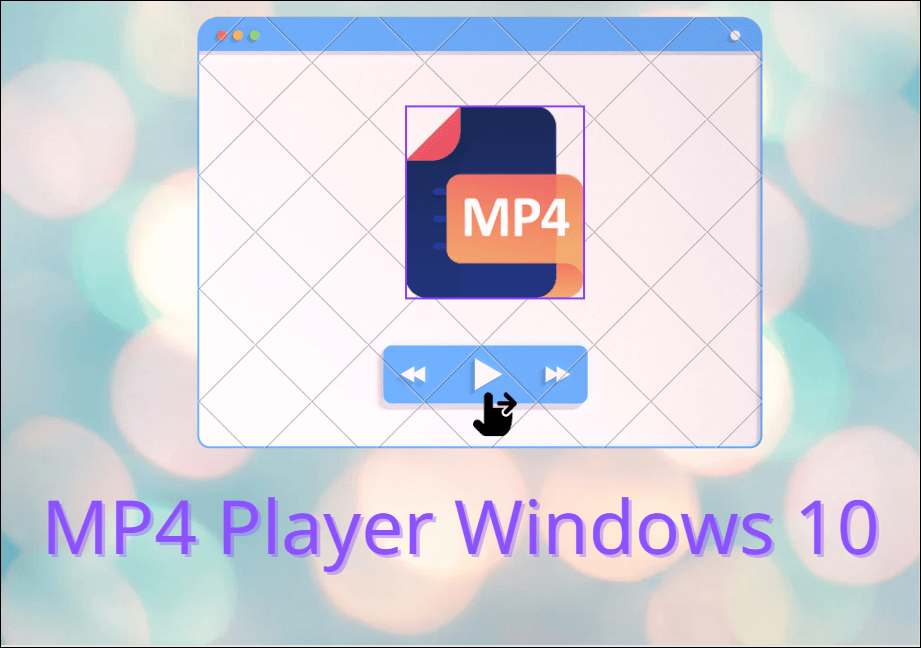 Following is the handpicked list of top-rated Windows MP4 players with solid performance, high-quality video playback, compact UI, and other practical functions.
Top 10 Best Free MP4 Player For Windows 10
Several MP4 players have been developed for Windows 10 so far. However, there are quite a few that truly deserve this job. The top 10 best free MP4 players for Windows 10 are in the below.
#1. EaseUS RecExperts - Recommend
If the user is looking for professional and smart Windows 10 MP4 player, EaseUS RecExperts is here to assist in this regard. It is a multi-purpose, easy-to-use, intuitive Windows screen recorder and media player that can solve most of your problems.
With this software, you can play and enjoy MP4 videos with one simple click, and speed up video playback or slow down it freely based on your needs. In addition to that, you can use this versatile video player to play other files, including but not limited to MOV, MKV, AVI, and more.
Main features of RecExperts:
Play Almost All Media Files: Supporting nearly all media file formats, it helps you to play and open all common video and audio files.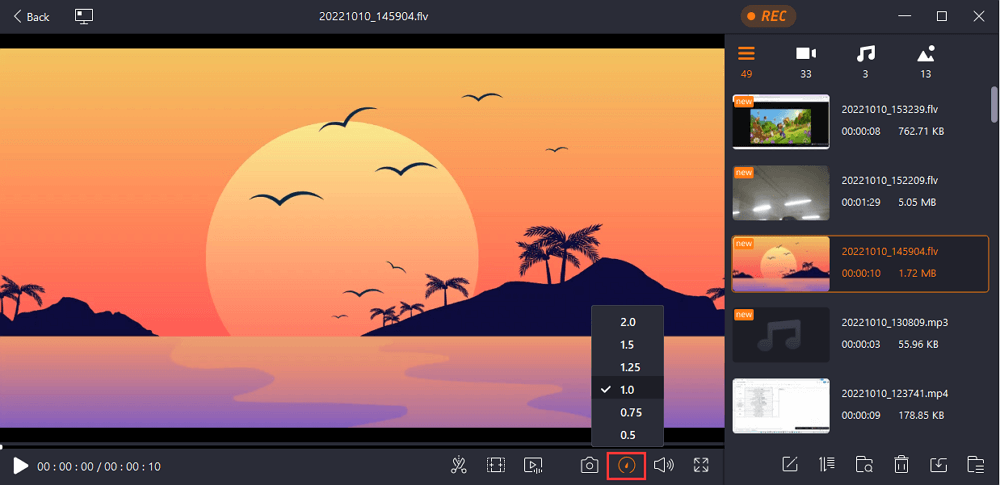 No Time Limit: The user can record for as long as he likes as there is no time limit.
Record Audio: It also works as an audio recorder by recording background sound, mic audio, or both simultaneously.
Capture Webcam: Record webcam, screen, and gameplay at the same time to increase engagement.
Capture to a GIF: Capture any video and save it as a gif for entertainment or business purposes.
Others: Other functions include auto-stop, auto-split, advanced editing, creating screencasts, game recording mode, share to YouTube, zoom function, remove background noise, and many more.
#2. VLC
The VLC media player comes with a plethora of basic and advanced features, including video recording, editing, video filtration, subtitle synchronization, and audio and video filters. It runs on Windows (from Windows 10 to Windows XP SP3), Mac, Linux, Android, and iOS.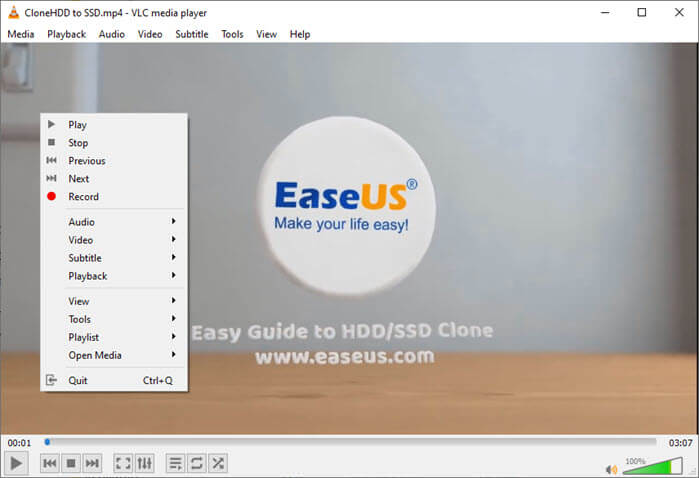 Moreover, this video player with speed control is capable of converting various video files and ripping DVD/Blu-ray/CDs to MP4 and other formats. This open-source multimedia player can play in almost all formats.
Pros
Free from ads, spyware, and user tracking
Can be used on all platforms
Has a speed customization feature
Cons
Displays blank screen without any notice
Read also: How to play MP4 on Mac
#3. KMPlayer
KMPlayer is another renowned Windows 10 and Mac MP4 player that allows users to add external codecs to boost compatibility. Often hailed as a 'universal video player, it has built-in codecs, a variety of subtitle formats, excellent sorting functions, and video/audio playlist support.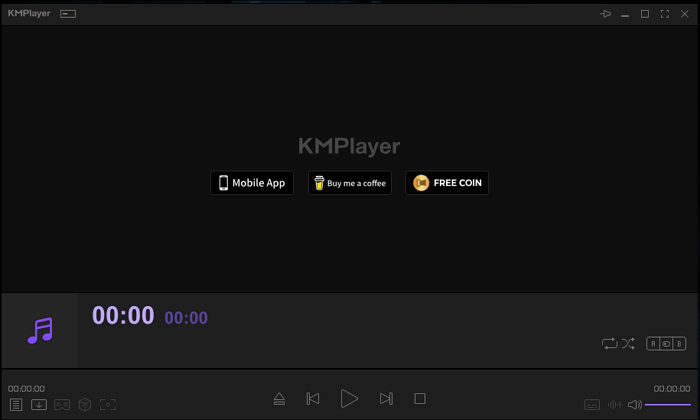 Like a few highly-rated options, it can play audio/video files in all formats. Besides supporting all the audio/video formats, it has several bonus features that allow users to download videos, choose favorites, edit subtitles, remap keys, and stream videos/audio via Airplay, DLNA, etc.
Pros
Freemium
Has a URL streaming function
Features high-quality video renderer
Can play files with subtitles
Cons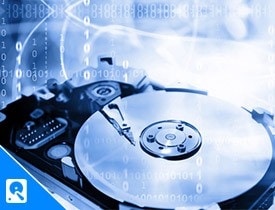 #4. Real Player
Real Player is not as popular as VLC and KMPlayer. However, it is a trustworthy option, especially for Windows 10, Mac, Linux, and Android. The Real Player supports additional formats and provides a range of plugins to play audio/video files better.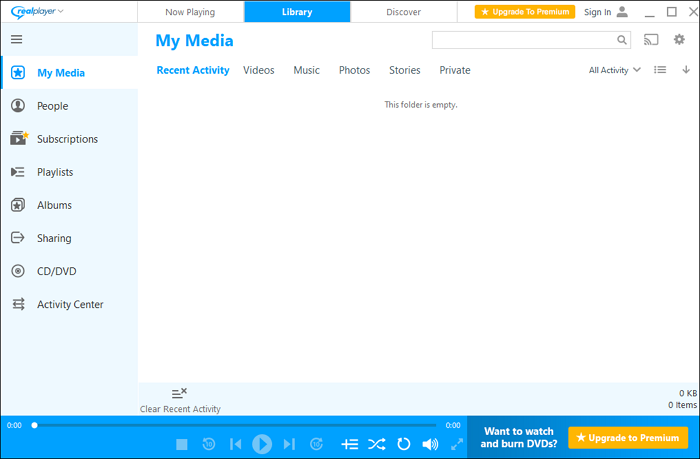 A Windows 10 user can hire Real Player to play in MP4, MKV, AVI, WMV, MOV, FLV, VOB, RM, MP3, AAC, and M4A, formats.
Moreover, it would not refrain the Windows 10 user from streaming media online, downloading, converting videos, and burning music to CDs.
Pros
Supports other formats
Safe to use
Highly compatible with Mac, Linux, and Android as well
Keeps the videos private
Cons
#5. GOM Player
This Korean-made Gretech Online Movie (GOM) Player is a completely free Windows media player with extended video playback functionality. It boasts a large codec library to assist users in finding missing codecs easily.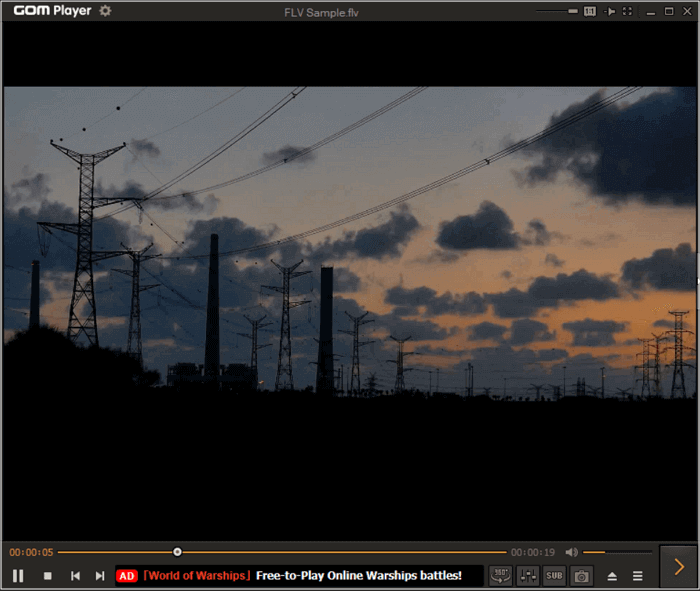 It supports multiple formats (including MP4) and has some advanced features to give users a lasting experience. The advanced features include speed control, extracting audio track from a video file, A-B repeat, audio/video effects, and media player and screen capture.
Pros
Can play both common and uncommon formats
Mighty enough to play the damaged files
Provides a higher level of customization
Cons
The free version contains some ads and pop-ups
#6. BS.Player
BS. Player is another free and easy-to-use media player used by 70 million+ people. It runs on all Windows versions, ranging from Windows XP SP3 to Windows 10.
The company has recently dropped the newest version, including several exceptional features like YouTube support, playlists, display subtitles, AVCHD video format, resolution changing, and others.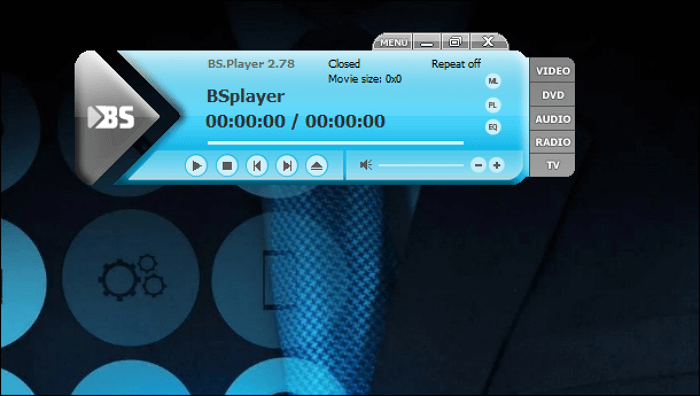 The BS. Player supports a long list of formats. However, Windows 10 users have claimed it to be perfect for MP4, AVI, MKV, WMV, VOB, MP3, AAC, AC3, and WMA.
Moreover, it is lightweight, so if the Windows 10 user keeps getting low space notification BS. Player is here to rescue.
Pros
Can play YouTube directly
Does not demand much space
Can play videos in MP4 format with subtitles
Cons
Appears a bit old-fashioned
#7. MPC-HC
Media Player MPC-HC Classic Home Cinema happens to be the easiest-to-use, all-around multimedia player for Windows PCs. Therefore, how can it disappoint an overly-picky Windows 10 user?
One of its greatest strengths is the trick play feature which allows users to jump to the favorite part of the content and bring a range of music visualization displays.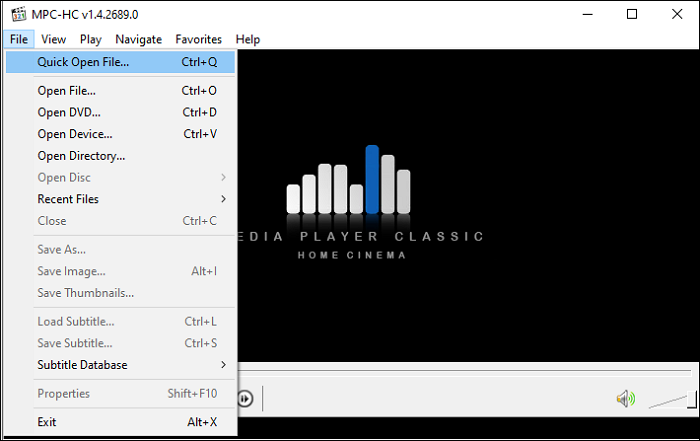 It is an extremely lightweight, free, customizable application that supports a range of common audio/video formats without intrusive advertisement.
Pros
Ensures smooth operation
Multilingual
Incredible subtitles support
Cons
#8. MPlayerX
MPlayerX is a simple, powerful, free, all-in-one media-playing software for dancing on the user's fingers. It allows the easiest way to control the playback with Remote Buddy and Sofa Control to play and customize content hassle-free.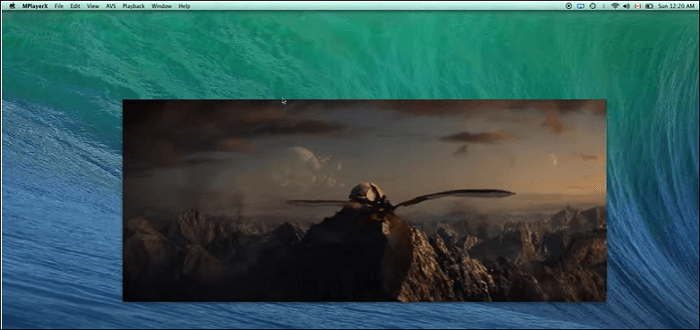 Like all other recommended software, the MPlayerX can play audio/video files in all common formats.
Additionally, it supports multiple monitor screens, Apple remote, and multi-touch control. Plus, it automatically detects and converts the encoding method of the subtitle file. The software would serve all without any discrimination.
Pros
Supports multiple languages
Features graphic equalizer
Simple, free, and easy to use
Cons
The software is being associated with malware
#9. DivX Player
DivX Player for Windows 10 is designed for playing video files in popular formats like MP4, MKV, DivX, and AVI.
It acts as a converter, web player, and media server as well for Windows versions. In addition, it comes with a complete feature-set, including trick play, a smart media library, multiple audio capabilities, resume play, and DLNA streaming support.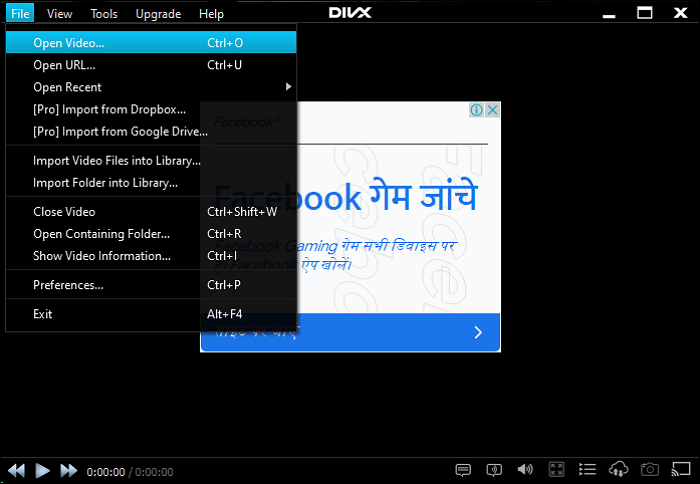 The DivX Player supports multiple languages, such as English, German, Spanish, French, Italian, Japanese, Korean, Portuguese, Russian, and Chinese.
Pros
Highly compatible devices with tablets, PS3, Chromecast, and Xbox
Allows streaming up to 4K
Comes in a windows version
Cons
The free version comes with ads
#10. MediaMonkey
The last entry on the list is the efficient and promising MediaMonkey for Windows and all Android Operating systems. It offers a multitude of options for organizing and managing large media libraries.
MediaMonkey allows users to extend the functionality with heaps of add-ons and custom skins. It has a free and paid version to serve Windows 10 users.
With the MediaMonkey support, play audio/video content, organize the files, and customize the file paths and names effortlessly.
Pros
Comes in a free and paid version
Safe to use
Affordable
Cons
The free version lacks many advanced features
Conclusion
Windows 10 users have tons of options when it comes to MP4 players. Some MP4 players are paid, and a few have been serving free as well. Windows 10 users do not have to invest in paid media player software.
The VLC, KMPlayer, Real Player, GOM Player, BS. Player, MPC-HC, MPlayerX, DivX Player, and MediaMonkey are the free worth-considering options.
MP4 Player Windows 10 FAQs
1. Does Windows 10 have a built-in MP4 player?
Yes, Windows 10 desktop comes equipped with Windows Media Player. However, it does not natively support the playback of the .mp4 format. Alternatively, the user has to install a third-party video/media player or download some codecs. Downloading Combined Community Codec Pack or K-Lite Codec Pack should make the MP4 files play on Windows Media Player.
2. What is the best MP4 player for Windows 10?
Although there are tons of media players available right now, it is hard to beat VLC. Renowned for its versatility and ease of use, it supports multiple input formats and has a wealth of practical features.
This free and open-source MP4 player is compatible with all platforms, including Windows, Mac, and Linux. Furthermore, it does not feature spyware, ads, or user tracking.
3. What is the best player to play MP4?
Besides VLC, KMPlayer is a widely used and trusted video player for Windows, macOS X, Android, and iOS. It serves users in over 150 countries and supports 24+ languages.
Using KMPlayer, users can play content in high resolution and easily control all aspects of video, sound, and subtitles.
4. What video player plays MP4 files?
Any media player that supports a .mp4 format can play MP4 files. Often, video players supporting the .mp4 file format do not play videos. It could be due to corrupt video files, missing codec, incompatible file format, or software issues. All popular video players like VLC, KMPlayer, GOM Player, and others support the .mp4 format.
About the Author

Jane is an experienced editor for EaseUS focused on tech blog writing. Familiar with all kinds of video editing and screen recording software on the market, she specializes in composing posts about recording and editing videos. All the topics she chooses