
Table of Contents

About the Author

Related Posts

Best Audio Recording Software
Screen capture software becomes more and more popular nowadays. It can be used to do different tasks in offices and schools, like making presentations, creating tutorials, capturing video calls, and many more. There is some free video recording software with editing tools that can meet all your recording and editing requirements with its development. If you are now looking for screen capture and editing software, you have come to the right place.
We have searched for video recorders to see which recorders work well and compiled a list to share with you the top 7 screen recorders with editing features. Read on to explore more information.  
#1. EaseUS RecExperts
Description: A full-featured yet lightweight screen recorder for users
Operating system: Windows 11/10/8/7 and macOS
Price: Free and paid version
If you want to record the screen on your Windows PC or MacBook, EaseUS RecExperts can do you a huge favor. This versatile screen recording software can record not just the screen for you but record audio and record webcam if you want. Some features can help you gain a better understanding of it.
EaseUS RecExperts
Support many file formats 
Start recording automatically using the Task Scheduler
Trim recordings without effort
Add opening titles and closing credits to recordings
Step 1. Launch EaseUS RecExperts. There are two modes for screen recording. Choose "Full Screen", this tool will capture the whole screen; choose "Region", you will need to select the recording area manually.

Step 2. After that, you can choose to record the webcam, system sound, or microphone as you like. Of course, you can turn them off if you only need to record the silent screen.

Step 3. Then, you can click the red "REC" button to start recording. Now you will see a menu bar on your screen. If you want to pause the recording, click on the white "Pause" button; to end the recording, click on the red "Stop" button.

Step 4. After recording, you will be led to the recording list interface. Here you can view or edit your recordings easily.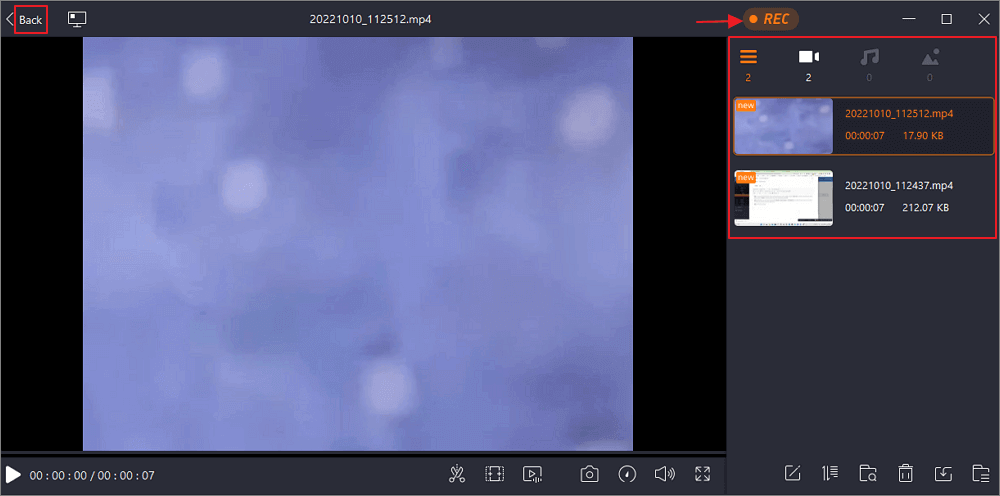 #2. Techsmith Capture 
Description: Record your iPhone or iPad screen to create how-tos and send them directly to Camtasia or Snagit
Operating System: iOS 12.1 and up
Price: 14-day free trial
TechSmith Capture is a powerful screen recorder and editor app that's part of the Camtasia suite of video apps. If you want to eventually send the recording to your computer or a colleague's, then this app will allow you to do it fairly seamlessly. 
To get started with TechSmith Capture, you'll use your TechSmith account. Otherwise, start to create a new account. As is mentioned, you can not only select the record button at the top of the screen to capture your screen. After recording, you can also preview your recording and decide whether continue editing it or not.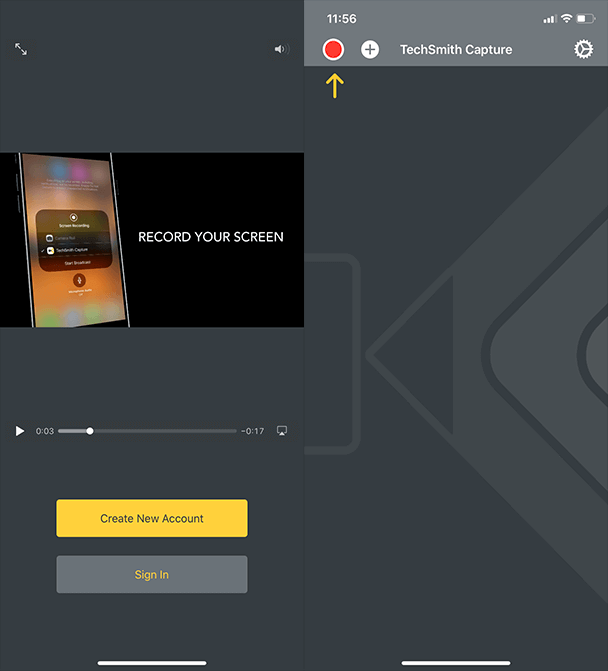 #3. Snagit 
Description: Best screen capture and recording software on the market that combines unbeatable editing capabilities
Operating System: Windows, macOS
Price: Free trial; single license pricing $49.95
What makes Techsmith Snagit the other best screen capture and editing software are a bunch of powerful features. Only the truth is that it's paid software. But if you download the software and try to explore it as we guided here, you'll agree that the value is over the price.
It's a powerful screen capture and recording software. At the same time, it is simple to use. Snagit lets you quickly capture a process, add your explanation, and create visual instructions in three simple steps: capture a process > add your explanation > create visual instructions, by going through the steps, you can achieve goals in the following: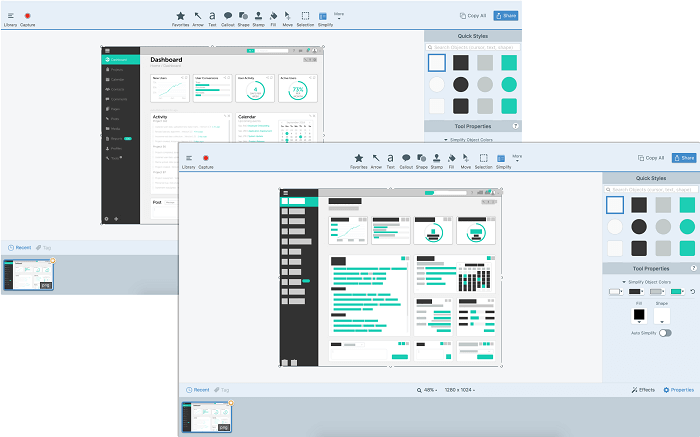 #4. OBS Studio 
Description: Free and open-source software for video recording and live streaming
Operating System: Windows, macOS, Linux
Price: Free
OBS Studio packs many features and settings for people who need to record a screen, especially recording a game playback. To ease your learning curve for the first time, OBS Studio includes a wizard to help your get familiar with the process of optimizing your setup and lots of how-to guides for streaming or recording videos.
Though it's not the most user-friendly recommendation for beginners, OBS Studio makes up for its lack of simplicity with powerful screen recording and video editing features, among which is multiscreen-friendly.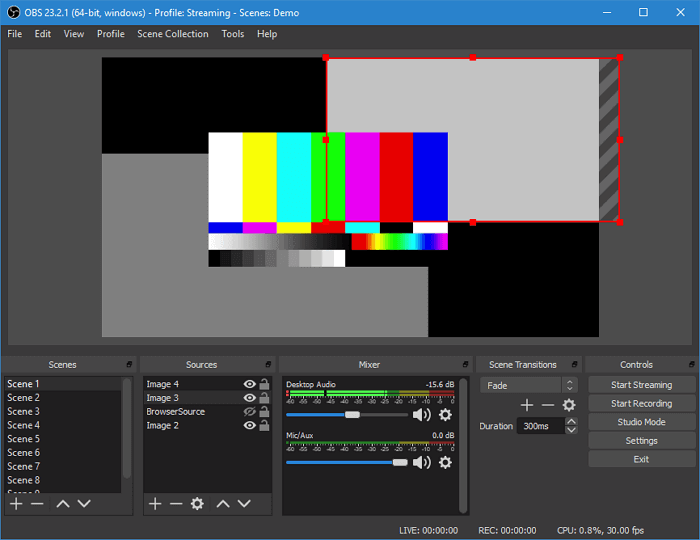 #5. Bandicam
Description: Easy to use screen recording and editing software
Operating System: Windows
Price: Free and paid version
Another widely used screen recorder and editor for PC is Bandicam. You can rely on this screen recorder if you want to record in HD or 4k Ultra HD. This recorder can also record videos using the webcam or record screen and webcam video at the same time. Besides, it is a great choice for streamers because they need to capture screen and video at the same time. Once the recording is done, it enables you to add your own logo to the recorded video.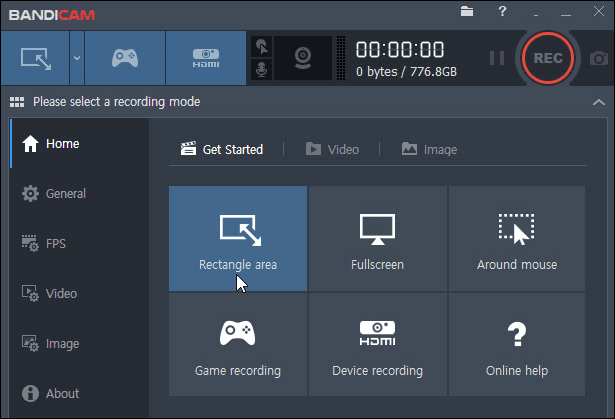 #6. Camtasia
Description: An all-in-one screen recorder and video editor
Operating System: Windows and macOS
Price: Free and paid version
If you are looking to get a high-quality screen recorder and editor, then Camtasia is your tool. To make the video more interactive, you can also record audio and video with Camtasia. It has efficient audio and video recording features that can meet all your recording requirements. Moreover, it also comes with a fully functional video editor. There are many useful features that you can use to make your videos look really cool. So, if you use Camtasia, you don't need any additional video editor. Camtasia is an ideal screen recorder and editor for Windows PC.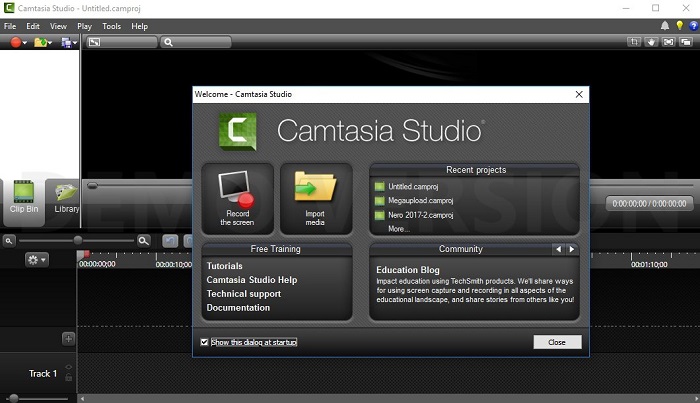 #7. AZ Screen Recorder  
Description: Stable and high-quality screen recorder, video editor, screenshots, and image editing
Operating System: Android 5.0 and up
Price: Free
Feature-packed but simple to use, AZ Screen Recorder earns its place at the top-end of the Android screen recorder rankings. When you first launch the Android screen capture and editing software, you'll get an overwhelming app interface with a ton of features to record smooth and clear screen videos.
Dive into the app, and you'll find options to customize the screen recording, including selecting a resolution, frame rates, bit rates, and even edit the video recordings in all possible ways, including convert video to GIF, trim video, merge videos, add background music, add texts, subtitles, rotate the video, etc.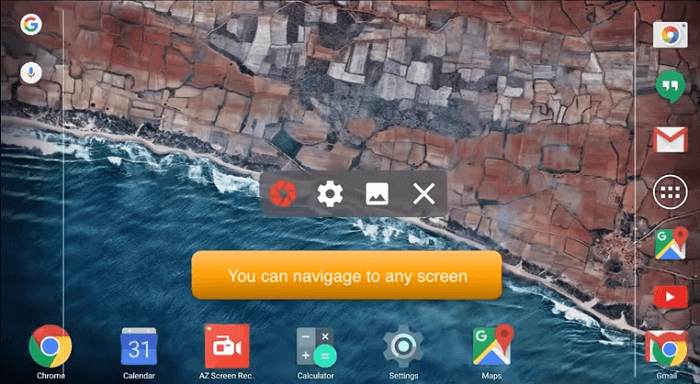 To Sum Up
Regarding the topic of "2022 best screen capture and editing software", we've altogether presented 7 popular ones that cover all operating systems, including Windows, macOS, Android, and iOS. Among all the seven pieces of screen capture and editing software/apps, EaseUS RecExperts is empowered with the best compatibility on Windows, and you may download it from the button below.
About the Author

Melissa is a sophisticated editor for EaseUS in tech blog writing. She is proficient in writing articles related to screen recording, video editing, and PDF file converting.