
Table of Contents

About the Author

Related Posts

Best Audio Recording Software
If you have landed here on this page, you are probably looking for a Snagit alternative to record the screen or take screenshots on your computer. Maybe you are not happy with Snagit for some reason like it does not have the feature you need. Or, perhaps you do not find it easy to use this software for your screen recording tasks.
Regardless of the reasoning, we list several best free alternatives to Snagit that you can use and record the screen on your computer. 
Top 1. EaseUS RecExperts
When it comes to recording screens on a computer, EaseUS RecExperts secures the first position thanks to all of the features that it has to offer. From having a neatly organized user interface to letting users record their screens multiple ways, this tool has everything that you would ever need to make screen recordings on your computer.
This best free screen recorder allows you to choose what type of recording to make on the very first screen. This way, you are only presented with the options relevant to your task and configure and use them in your screen recording. This one is undoubtedly the best Snagit alternative that you can find on the market.
EaseUS RecExperts
Record an area or your entire computer screen
Multiple audio sources for your recording
Take screenshots before, during, or after recording flexibly
Add a webcam overlay to your recordings
The schedule recording feature is available 
Top 2. OBS Studio
OBS stands for Open Broadcaster Software, and although it says it is a broadcasting software, you can totally regard it as an excellent Snagit alternative.
It is a completely free and open-source program that allows you to capture your screen like you do with Snagit. The tool comes with a mixer if you are looking to mix the content you produce with the program. It has a configurable user interface that allows you to drag your panels around and keep them wherever you prefer on your screen.
Pros
Completely free and available for all major platforms
Record as well as stream on your computer
Add multiple items for recording
Customizable user interface
Cons
There is no option to pause your screen recordings
The setup procedure takes quite a lot of time
Resource-hungry app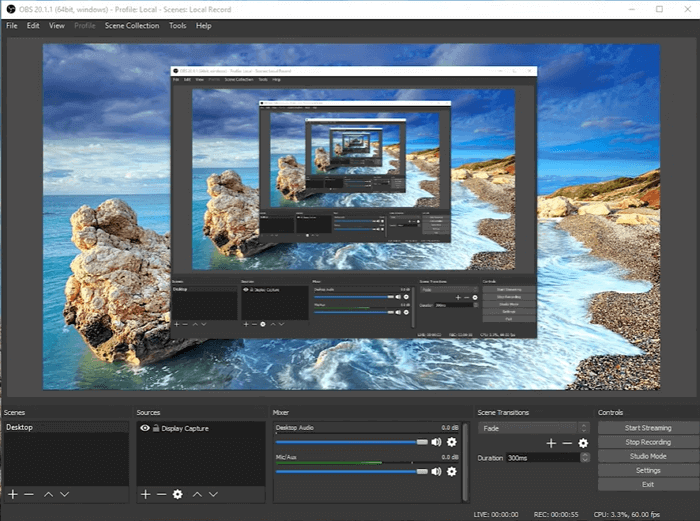 Top 3. FlashBack Express
FlashBack Express is your full solution for all your screen and webcam recording requirements. With this software like Snagit, you can record screen, record sound, and record a video of yourself using the webcam. 
Moreover, there is no limit as to how long you can record your videos, and there will be no watermark in your videos, even in the free version. You have several file formats to choose from for the resulting recording file.
Pros
Record screen, sound, and webcam
Add voice commentary to your videos
No watermark in the free version
Multiple video formats are supported
Cons
The free version does not offer editing tools
Saving in all formats requires a license key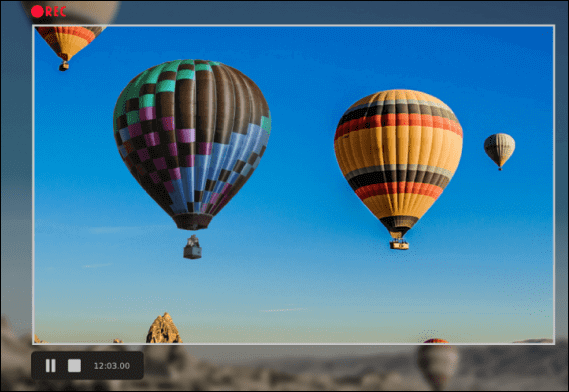 Top 4. Screencast-O-Matic
Screencast-O-Matic might ring a bell in your mind if you have ever used or searched for a video creation tool. Not only does this tool let you make screen recordings on your computer like Snagit but the tool allows you to make the perfect type of videos for all your needs. 
There are options to customize what area of your screen you want to record. You can customize the area that your webcam overlay occupies in your video. You can add voice commentary from any of your connected microphones. If you cannot find an item, there is a huge library of stock items to choose from.
Pros
Custom area recording on your computer
Resize the area for your webcam recording
Add narration to your recordings
Large stock library
Cons
You cannot record your screen without an Internet connection
You cannot record full screen in the free version
Watermark is added to your recordings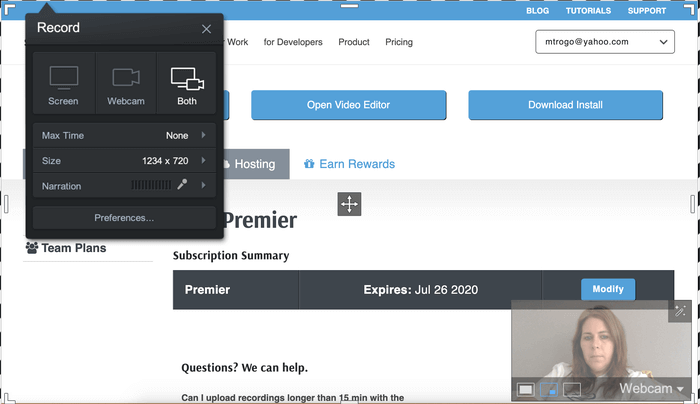 Top 5. Icecream Screen Recorder
Icecream Screen Recorder is a perfect Snagit alternative for those looking for an intuitive interface and easy-to-use option. This makes it easier for you to pick the option you want to use and start recording your computer screen.
Not only can you record your computer's screen with this tool, but you can also record audio and webcam on your computer.  You can add your own watermark to your videos for brand awareness.
Pros
Intuitive user interface
Record your gameplay
Quickly share your recorded content on the web
It remembers your last selected area
Trim your recordings
Cons:
The Windows version offers more features than the Mac version
The free version only lets you record for up to five minutes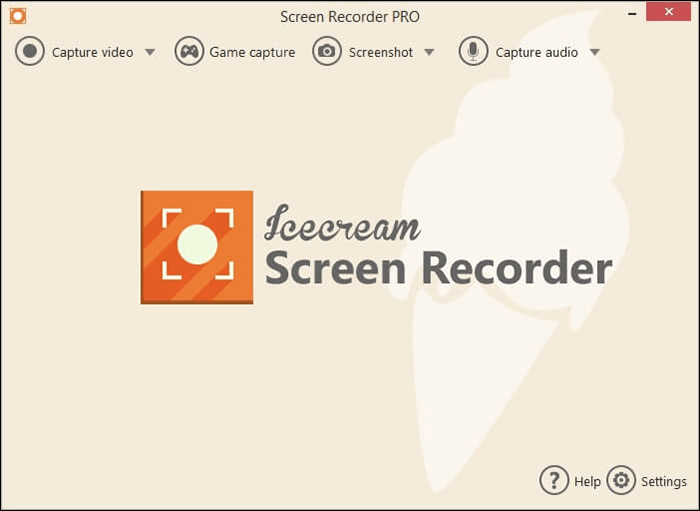 Top 6. Debut
Debut is not just a screen recorder like Snagit but it is actually an all-in-one solution to all of your recording needs. This tool allows you to record your screen as well as record content from your attached devices. This lets you use your IP cameras and such other gadgets to record and save videos on your computer. You can customize your screen recording so that only the parts of the screen you want are recorded.
Pros
Record your computer screen with ease
Capture video from your external devices
Some editing options are included
Add a webcam overlay to your recordings
Support for many video formats
Cons
You can only use the free version for personal tasks
It does not have many editing tools
This tool looks a bit outdated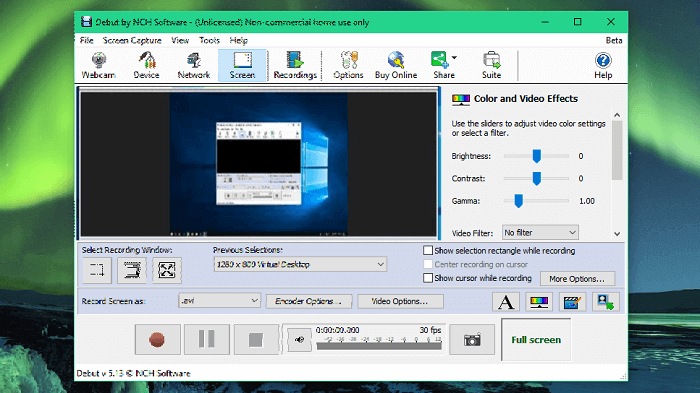 Top 7. Bandicam
Similar to Snagit, Bandicam also offers many more features than just letting you record the content displayed on your screen.
With this tool, you can record your computer screen, your high-end gameplays, and even capture content from the devices that are plugged into your computer. All of this is possible from a nice and clean interface of this software tool. You can schedule recording as well with this tool. 
Pros:
Draw on your screen recordings
Start your recordings at the pre-specified time
Record the internal sound of your computer
Include your mouse cursor in your recordings
Chroma key support
Cons:
It does not support many video formats
Does not come with an editor to edit your videos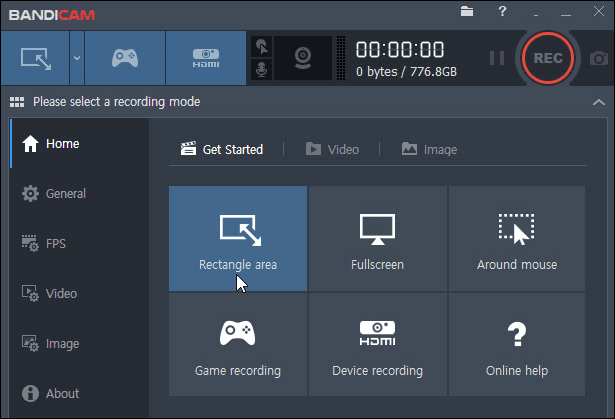 Top 8. ShareX
ShareX is a free and open-source software like Snagit, which helps you take screenshots as well as make recordings of your computer screen.
It does not have any advertisements and is very lightweight on your system. There are workflows that you can customize according to your own taste. You have various options to capture screenshots, record videos, and edit your content all within the tool. As if this was not enough, there are options to upload your videos to your chosen sites.
Pros
Perform many tasks to your recordings after the recording has been made
Record a specific area on your computer screen
Support for drag and drop method
Quickly copy the video URL to your clipboard
Cons
The new users might find the tool a bit difficult to use
There is no option to add a webcam overlay to your videos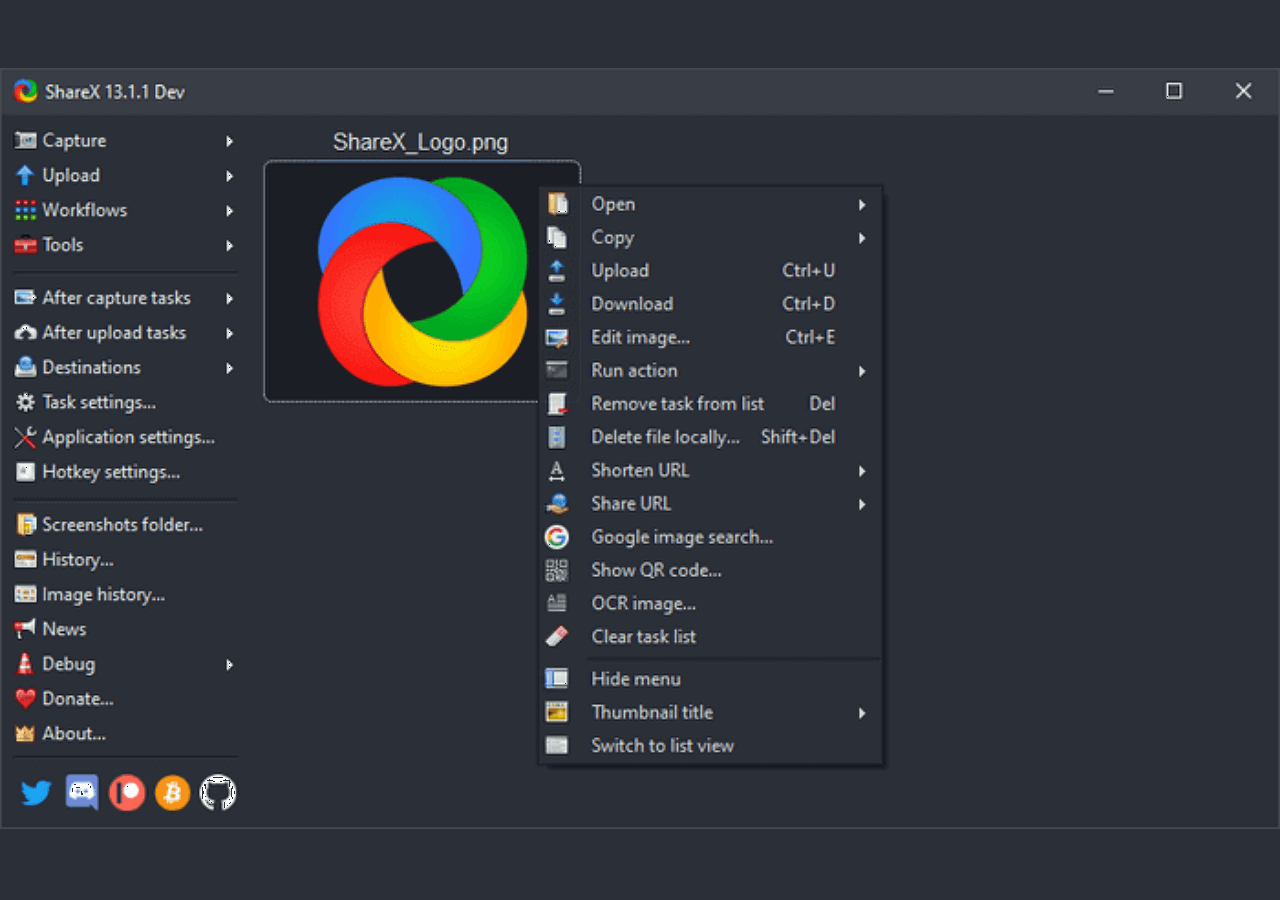 Top 9. TinyTake
If the reason you are looking for a Snagit alternative is that you want a quick and easy way to record and annotate your screen, TinyTake could be the perfect solution for you. 
This tool helps you record your screen, add a webcam overlay to your screen, record certain parts of your screen, and perform other related tasks on your computer. It is a proxy-friendly tool meaning you can use any of your proxy servers with this program.
Pros
Record screen and webcam at the same time
Create and use custom keyboard shortcuts
Quickly get a shareable link for your videos
Zoom in and zoom out effects
Annotate your existing content as well
Cons
You can only record for up to two hours
The recording storage is limited to 2 GB
A limited number of editing tools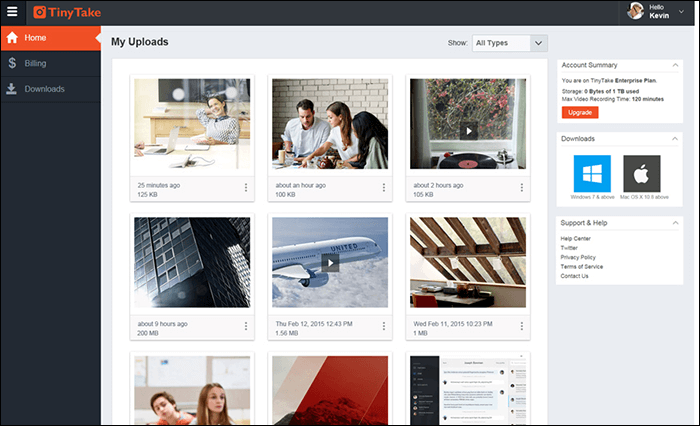 Top 10. CamStudio
CamStudio might not be as modern as other tools suggested here, however, it is a good replacement for Snagit if all that you are looking for is a quick and easy way to record the screen on your computer.
This tool is free, open-source, and offers all the features you need to make a good educational video on your computer. The software is actually suitable to make any kind of screen recording videos and it is up to you to choose what you want to create. 
Pros
A free and open-source program
Convert your recordings to flash videos as well
Add captions to your screen recordings
Compress your videos
Easy to learn
Cons
Not many editing options
Does not have many latest recording features
The interface looks outdated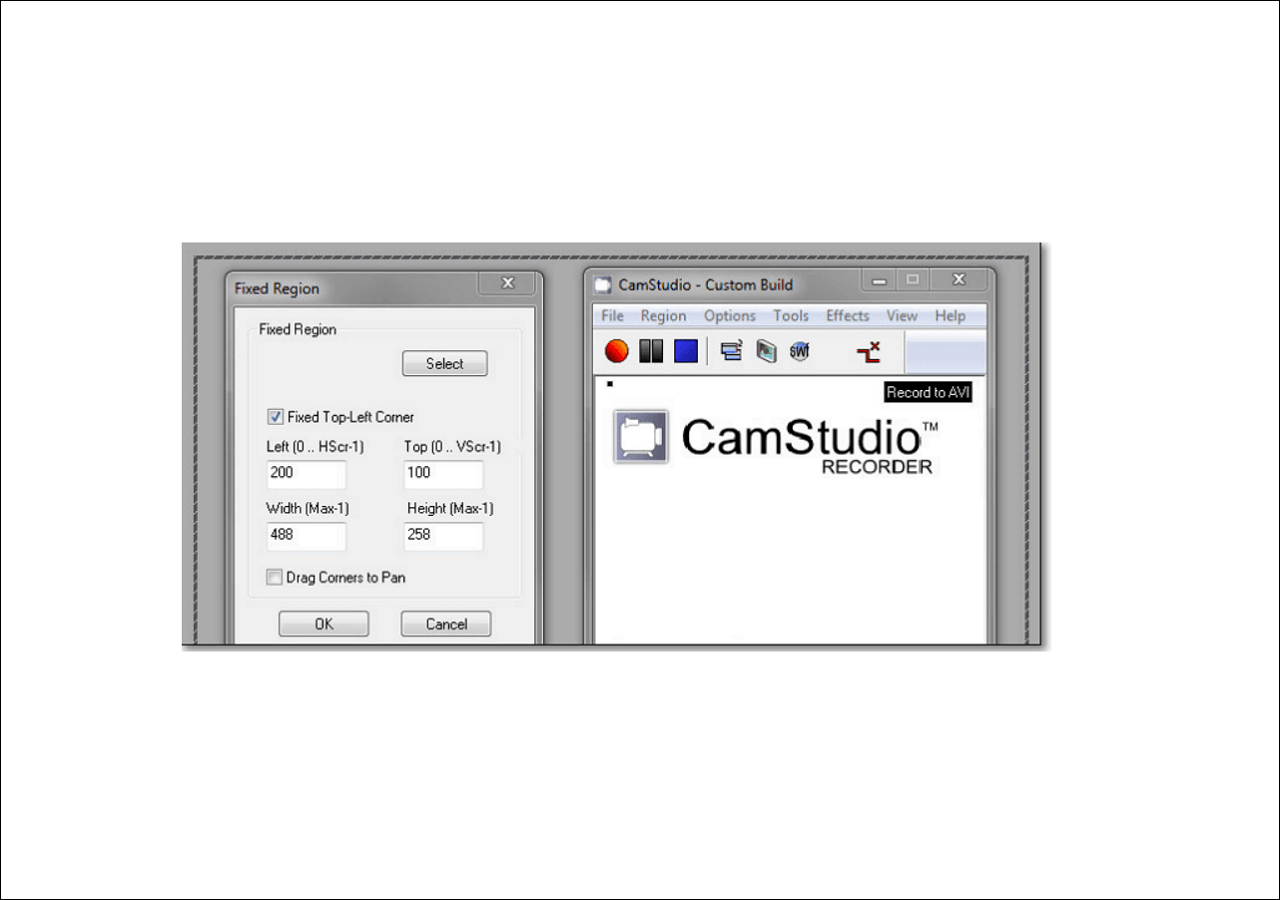 Conclusion
While Snagit is a good enough tool for most people to record their screens, you might want to find a Snagit alternative if this tool does not fulfill your needs. Luckily, there are programs like EaseUS RecExperts that make it extremely easy to create your recordings. There are other tools as well that you can use as a replacement for Snagit.
About the Author

Jane is an experienced editor for EaseUS focused on tech blog writing. Familiar with all kinds of video editing and screen recording software on the market, she specializes in composing posts about recording and editing videos. All the topics she chooses