
Table of Contents

About the Author

Related Posts

Best Audio Recording Software
With the rise of streaming services such as Netflix and Amazon Prime Video, watching movies on your phone has become increasingly popular. To get a better viewing experience while watching videos on your iPhone, you might want to find an excellent iPhone video player, which supports different video formats, displays the subtitles, plays videos without buffering or crashing, and more. Given that, this post comes here. This page compiles a list of some best iPhone video player apps that provide powerful features to share with you. Just keep on reading to learn more information!
#1. VLC Media Player
When it comes to a great iPhone video player, VLC Media Player comes to my mind first. It is an open source video player which can run smoothly on different devices, like iPhone, Android, PC, and Mac. 
With its help, you can play videos in almost any format without converting. Besides, it also supports multiple codecs, which means you don't need to download any other external codec packs to play your movies. Most importantly, this free application supports synchronization with cloud storage services like Dropbox, OneDrive, iTunes, and many more. Last but not least, this freeware also can act as a screen recorder if you need to deal with some screen recording tasks.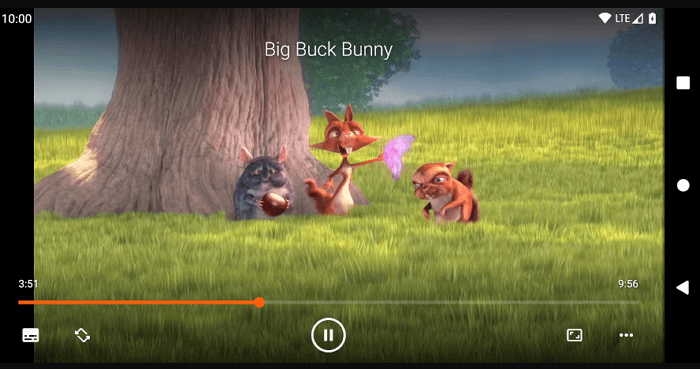 Key features:
An excellent video player with speed control that lets you play videos at your desired playback speed
Support playing TV and internet radio
Support for advanced subtitles
Allow you to manage your content with well-organized libraries
#2. Infuse
Another video player for iPhone is Infuse. This application provides a beautiful way to help you watch almost any video on your iPhone without converting files, as it supports MP4, M4V, AVI, MKV, FLV, and other video formats. Also, it supports almost all standard media file types, and Dolby TrueHD and DTS HD-Master audio, and performs well as a 4K video player.
With a gorgeous interface and precise controls, this iOS video player is extremely easy to operate for anyone, even the older. Most importantly, you can use it to stream videos from network-connected devices, with commendable Airplay and subtitle support.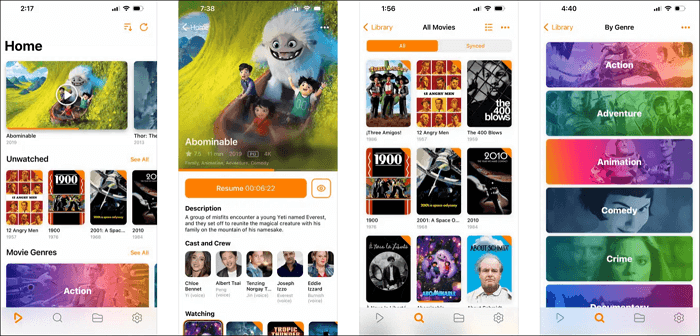 Key features:
Beautiful layout with quick access to video information
Support downloading the subtitles on the fly in virtually any language
Support full 4K and HDR & Dolby Vision
Access videos stored in cloud services like Dropbox, Google Drive, and Yandex Disk
Display the HDR10+ tag on the video details page
#3. KMPlayer
KMPlayer is an iPhone and Android video player unlike any other. Developed with your user experience in mind, it is specially designed to offer you smooth streaming without buffering or lagging, regardless of whether you are playing videos stored on your iPhone or accessing content online.
Combining unparalleled quality with superb usability, KMPlayer makes iPhone video entertainment a breeze! You can enjoy full control and customization of your iPhone video experience, while being able to stay connected no matter where you go. Download it now and give yourself the video playback of a lifetime!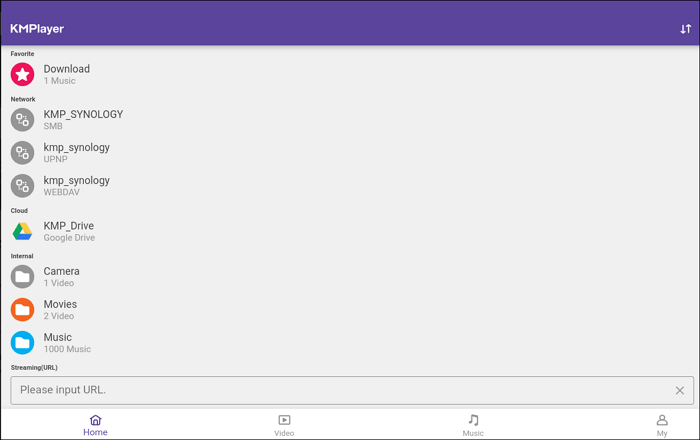 Key features:
Support high-quality video playback, including 4K, UHD, Full HD, and more
Allow you to add a bookmark on media that you want to play later on
Let you enjoy YouTube videos on KMPlayer via a URL
Control the play speed from 0.25x to 4x
#4. MX Player
MX Player is a revolutionary iPhone video player that solves all of your entertainment needs. Its user-friendly design and simple features make organizing, playing, and enjoying videos from your iPhone library or streaming sites infinitely easier. With an optimized playback engine, audio tuning capabilities, and smooth controls, this HD video player takes iPhone video playing to the next level.
Plus, with various supported formats like H.264/MPEG4/MOV encoding and multiple subtitles support, anyone can easily get the most out of their iPhone's video content. Enjoy your favorite movies and videos on your iPhone with maximum compatibility and convenience with MX Player – iPhone's ultimate video playing companion!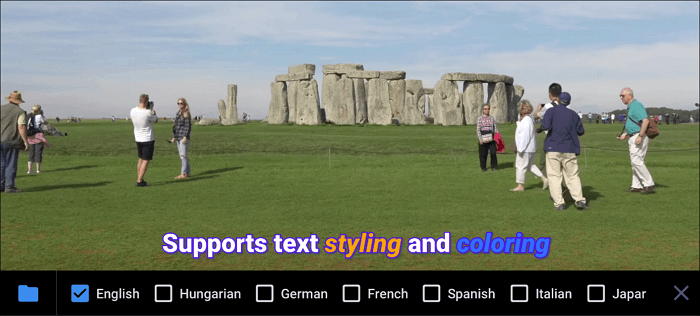 Key features:
One-stop app for enjoying movies, TV shows, short videos, and more
Let you create a watchlist to watch them later
Enable you to see the content filtered by your preferred languages only
#5. PlayerXtreme Media Player
iPhone users looking for an efficient, powerful, and feature-packed iPhone video player don't need to look any further – PlayerXtreme Media Player is a perfect choice!
With its sleek design and unbeatable features, it allows you to play various file formats like MKV, MP4, AVI, FLV, and more with ease. Beyond just playback, this application also offers advanced features such as subtitles support in multiple languages, 1080p HD playback, and media library management. With VLC media compatibility, iPhone owners can easily sync their existing content and begin playing!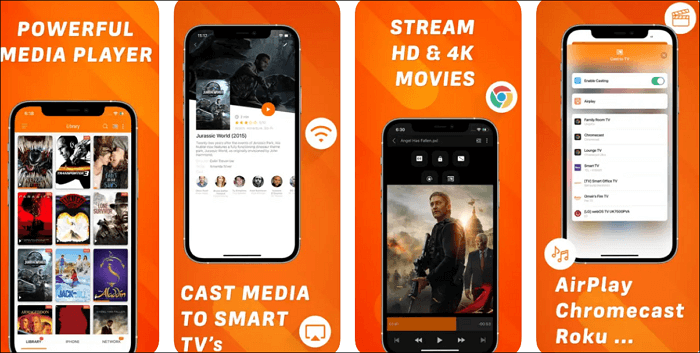 Key features:
Support a vast number of formats
One-click to watch movies, listen to music and stream your favorite content
Provide various ways to play the videos, like the URL, QR code, and many more
#6. nPlayer Lite
nPlayer Lite is also one of the best iPhone video player apps on the market. It lets you play all video files in different formats and codecs in a snap. Using this application, you can easily adjust the playback position, move to the previous and next subtitle position, and adjust the volume and brightness with your fingertip. 
Moreover, it comes with powerful and various network technology that will help you stream your videos from remote devices. And in other words, you don't need to store video files on your devices with limited storage space!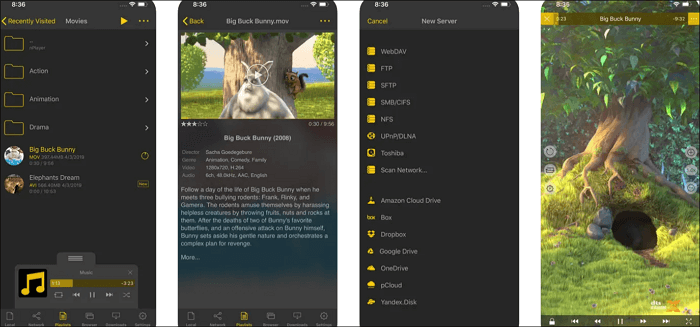 Key features:
Support a wide range of media formats, including but not limited to MP4, MOV, OGV, MP3, APE, etc.
Support cloud services, such as Box, Dropbox, Google Drive, and more
Let you change the playback speed from 0.5X to 4X
The screen lock feature is available
FAQs About iPhone Video Player
1. Does iPhone have a video player?
Yes. You can use the Photos app to play the video on your iPhone. While playing, you can tap the player controls below the video to pause, unmute, share, or delete it as you want.
2. Which is best video player for iPhone?
Below are some best iPhone video players you can refer to:
#1. VLC Media Player
#2. Infuse
#3. KMPlayer
#4. MX Player
#5. PlayerXtreme Media Player
#6. nPlayer Lite
#7. AirPlay
3. Can I use VLC on iPhone?
Of course, yes! VLC Media player is an open-source video player compatible with PCs, Mac, Android, and iOS. 
4. How do I change my default video player on my iPhone?
Actually, you cannot change the default video player on your iPhone due to their strict regulations.
The Bottom Line
On this page, we have list some best free iPhone video player apps with their main features and highlights, and we hope that will help you find the best one based on your needs.
About the Author

Jane is an experienced editor for EaseUS focused on tech blog writing. Familiar with all kinds of video editing and screen recording software on the market, she specializes in composing posts about recording and editing videos. All the topics she chooses