
Table of Contents

About the Author

Related Posts

Best Audio Recording Software
Are you willing to improve your video experience with the best 4K video player on your Windows or Mac devices? If yes, this guide will review the marketplace's top 6 4K video players for Windows/Mac.
Although most laptops or PCs today come with integrated video players, many prefer checking out the best 4K video player options for several reasons. The same not only assists them in taking their user experience to the next level but is also a great way to enjoy some premium features you will not get from the basic versions. 
Best 4K video player:
Top 1. EaseUS RecExperts
EaseUS RecExperts is a powerful yet easy-to-use screen recorder that can record all activity on your screen, including video calls, webinars, live streaming, and more.
Beyond that, the software has a built-in video player that can smoothly play 4K videos. It can quickly and easily open various standard media files, including MP4, MOV, MKV, MP3, and AAC. You can even speed up video playback from 0.5X to 2X based on your needs, making it an excellent choice for enjoying your favorite videos.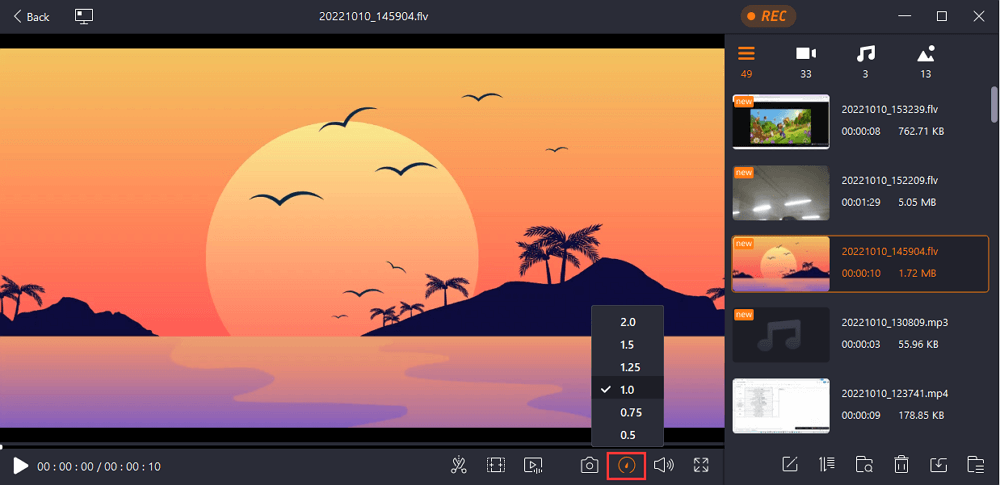 The media player for Windows 10 allows you to add video, audio, and images all in one player. You can then play each video with available media control. The playlist allows you to switch between videos quickly, which is handy if you inspect a bunch of videos together.
Features:
Works well on a wide range of media formats
Enables convenient screen recording
Provides ads-free user experience to users with paid versions
Edit videos, including adding titles and credits, extracting audio, and trimming
Don't hesitate to try this excellent 4K media player now!
Top 2. VLC Media Player
It is another of the leading open source video player offering a wide range of premium features for Windows and Mac devices. The platform is well known for providing high-quality 4K videos without issues. Users here are free to convert their 4K videos to compressed file formats and can easily save a lot of space on their devices. 
VLC Media Player provides unconditional support to a wide range of codecs and enables users to play virtually multiple media formats effortlessly. It is a well-known non-profit program that features consistent updates ensuring users always have high-end results.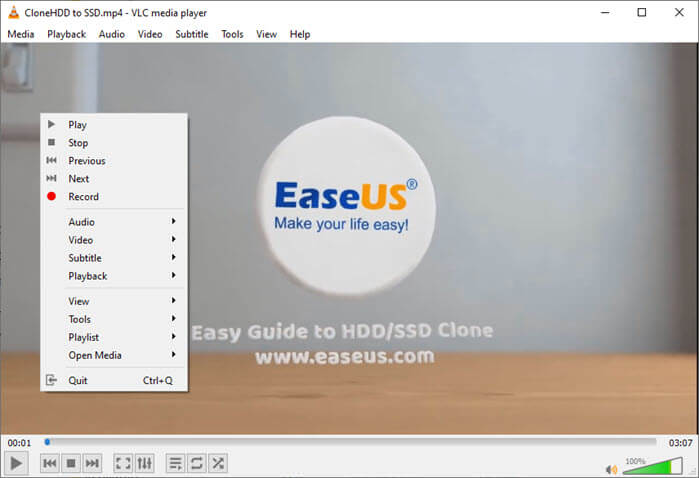 Features:
Ensures quick loading of files
Provides easy integration with web channel streaming services
Runs well with a wide range of file formats
Will enable users to binge-watch 4K videos
Top 3. CyberLink PowerDVD Ultra
Adding up the best all-in-one solution in the list, CyberLink PowerDVD Ultra is one of the leading 4K video players that offers many functionalities, including Bluray & DVD player. 
The video player is simple and easy to navigate and assists users in organizing all of the media content perfectly. Whether it's about videos or music and photos, users are free to access all the files effortlessly. The best thing about this tool is that you can even access the content wirelessly. One can easily watch the media on the go.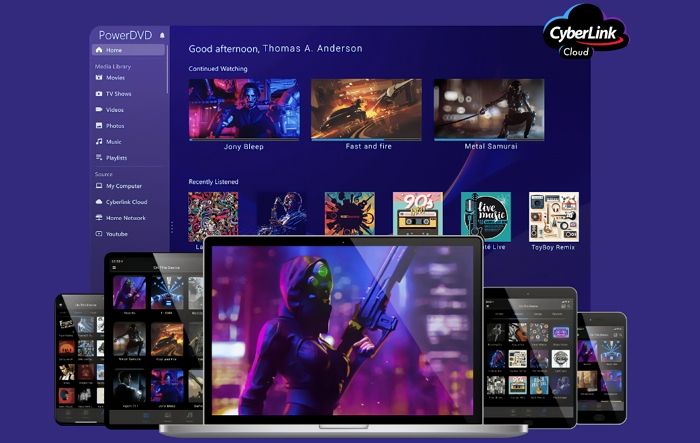 Features:
4K Ultra HD and 8K video playback
Offers Media Management Hub
Customizable thumbnails, poster walls, and AI-powered photo management.
It offers convenient search over videos, photos, and music
Enhanced Blu-ray & DVD Playback
Top 4. Cisdem Video Player
If you are willing to enjoy the extreme experience of 4K movies conveniently, Cisdem Video Player is the best option you could pick. Users here are free to watch their good content with high quality over Mac devices. It is the best free video player for Mac devices that provides unconditional support for over 200 formats. The best thing here is that one doesn't need to go through any extra codec packs. 
The platform comes up with an in-app purchase option for 4K video conversions. Users here can easily convert their current 4K movies and music videos to different formats optimized for devices like iPhone, Samsung Galaxy, Android, and MP4 HEVC effortlessly.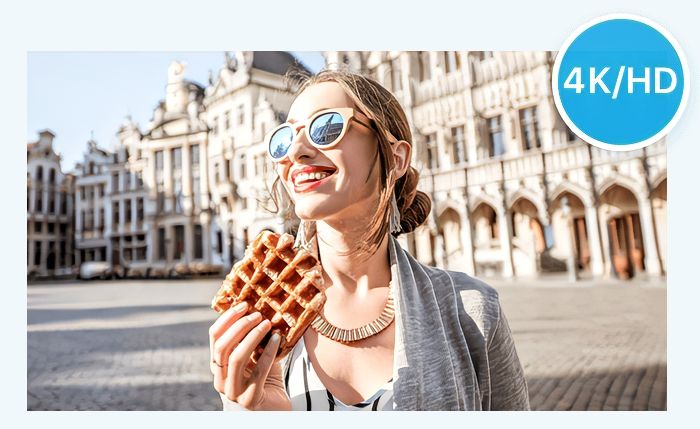 Features:
Ensures fast loading of 4K videos 
Supports HD and UHD videos, including 1080P, 4k, 5k, and 8k
Provides high-quality videos resolution without any issues
Offers easy conversion of imported 4K files to different formats
It offers easy navigation and adjustable playback speed, including full control options for the playback.
Top 5. Kodi
It is a free multimedia tool with an easy-to-use and convenient interface that everyone can easily navigate. One doesn't need to download and install additional codecs for playing video files without issues. 
The platform runs effortlessly on many file formats, including FLV, MP4, MKV, MP3, MPEG-3, and more. The software is convenient and provides an organized library to explore. The best thing is that you can easily customize the interface per your preferences. The tool is designed to be safe and secure from adware or malware infections.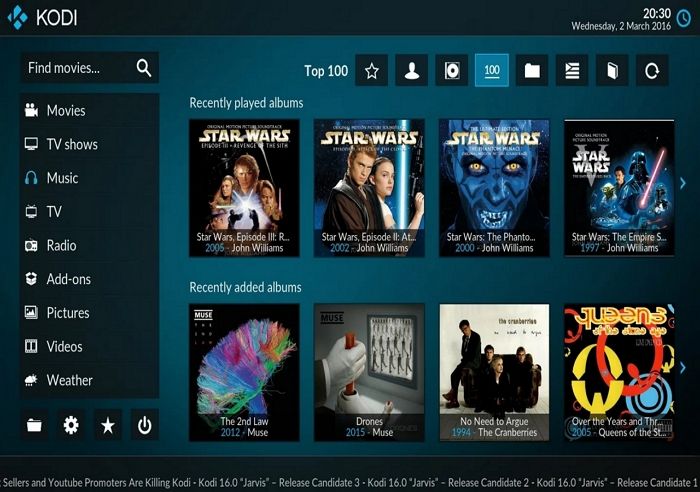 Features:
Provides customizable interface to work on
It gives users the facility to capture screenshots effortlessly
Safe from adware or malware infections
Works well on Windows, Mac, Linux, Raspberry Pi, iOS, tvOS, and Android systems
Top 6. DivX Player
It is another excellent 4K video player for Mac devices that offers users the freedom of playing, creating, and streaming high-quality videos effortlessly. The tool features a wide range of premium features and delivers real-time, high-quality HEVC playback of HM11 encoded videos effortlessly. 
Users here can easily play 4K videos, TV Programs, and movies from the internet effortlessly. The tool offers the ability to use Chapter Points to access different scenes with a simple click. Searching for your favorite content here is easy and features a built-in recently watched playlist.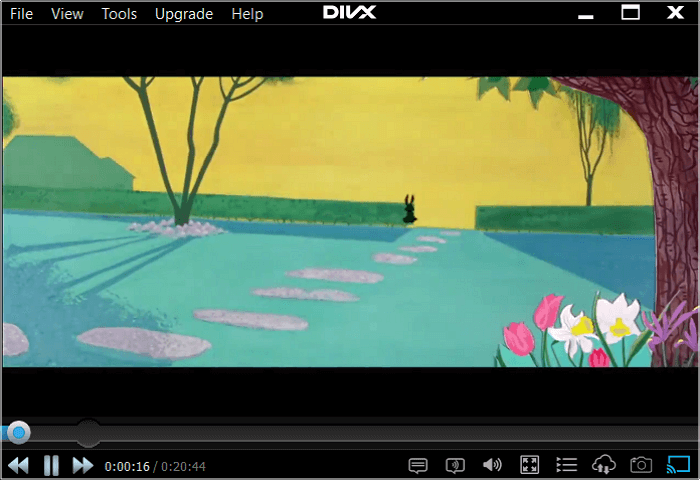 Features:
It saves space by converting videos and even streaming video to your TV
Stream content from online storage such as Google and Dropbox
Offers custom encode settings, sets B-Frames, modifies settings with Target Quantizer
Enable HEVC 10-bit playback and more
Top 7. GOM Player Plus
GOM Player is one of the most reputable 4K Video players in the list that conveniently easily access over 4K, UHD, and 360-degree videos. The tool provides high-resolution videos to the users. It is featured with all the necessary specs that allow users to play 4K, Ultra High Definition, and 360-degree videos effortlessly.
It is an intuitive video player in the list that offers the facility of outsourcing subtitles from the interface effortlessly. The tool can find and synchronize subtitles from movies automatically. Moreover, this software runs effortlessly on Windows and helps users find codecs to play damaged files.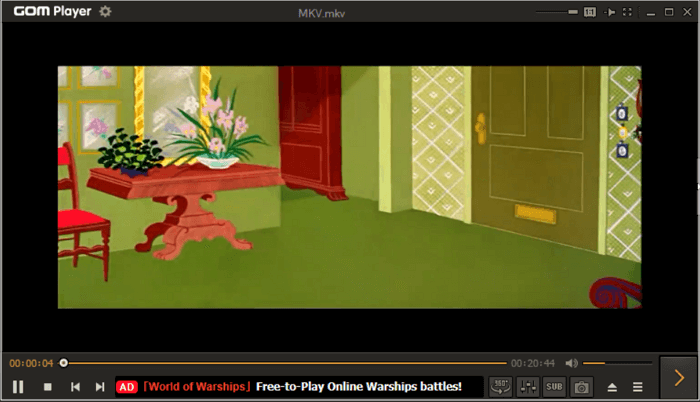 Features:
Detects and syncs subtitles automatically
Provides ads-free user experience to users with paid versions
Support for UHD and 4K High-Resolution Playback
Wrapping Up
So, Guys! You can use these top 7 4K Video players for Windows/Mac. Finding a video player is relatively easy but finding a reliable option is one. The 4K video players we have added above are best as their own and ensure users have a high-quality user experience without any issues. You can go through the details above in depth and then pick the best option to suit your needs well.
4K Video Player FAQs
1. Which file formats do you expect to run smoothly with a perfect video player?
If you are willing to pick up a decent media player for your Windows or Mac devices, make sure that it runs smoothly with file formats like MP4, WMV, AVI, M4V, MKV, TS, 3GP, FLV, MOV, RMVB, etc.
2. What are the basic functionalities that a media player provides?
A primary media player provides different functionalities like accessibility over video and audio files, organized multimedia collections, adding and removing subtitles, adjusting audio, and much more.
3. Why are third-party video players preferred over built-in ones?
Although most computers and laptops today come up with built-in video player options, people still opt for third-party possibilities due to the availability of different premium features. 
About the Author

Jane is an experienced editor for EaseUS focused on tech blog writing. Familiar with all kinds of video editing and screen recording software on the market, she specializes in composing posts about recording and editing videos. All the topics she chooses