
Table of Contents

About the Author

Related Posts

Best Audio Recording Software
Quick Navigation:
Are you looking for the best video players for Android devices? If so, then this guide is for you! With so many different video player options available on the market today, it can be difficult to find the one that fits your needs and provides an excellent viewing experience.
In this blog, we will look at 9 of the absolute best video player apps available on Android devices, including their features. Whether you're an experienced user or new to streaming videos on your phone or tablet, you'll get the help and guidance needed to find the right video playback application for yourself by reading this article. So read along – happy streaming!
Top 9 Android Video Player for Playing Any Video
In the following, we will show you 8 video players for Android one by one with their highlights. Now, let's get started!
#1. FX Player
FX Player is an all-encompassing video player for Android devices. It has a vast range of features and functions to ensure users get the best video playback experience on their phones or tablets.
With an intuitive user interface and lightning-fast video loading speeds, FX Player ensures you never miss a beat when it comes to video watching, no matter where you are. From basic video format support, including MKV, MP4, and AVI, to HDMI connection support, hardware decoding, and more, even the most demanding video watcher can be content with FX Player. Moreover, it is also a slow motion video player, with which you will not miss any important scenes. With FX Player, your entertainment experience is taken to the next level, so if you're looking for a powerful video player for your Android device - look no further.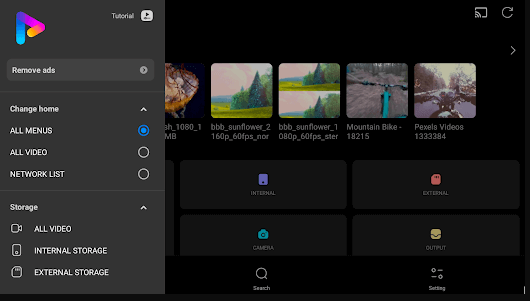 Key features:
Play various videos on your smartphone smoothly
Support converting videos and extracting audio from videos
Let you enjoy the latest popular music videos without a premium subscription
Transmit videos with subtitles to large screen TV using Chromecast
#2. Hot Video Player
Hot Video Player is another Android video player that allows you to watch almost all video files on your phone or tablet with hardware acceleration. With its help, you can enjoy TV shows, movies, and videos as well as locally stored HD quality. Moreover, it has a powerful video decoding capabilities to easily support you in playing almost all video files stored on your phone.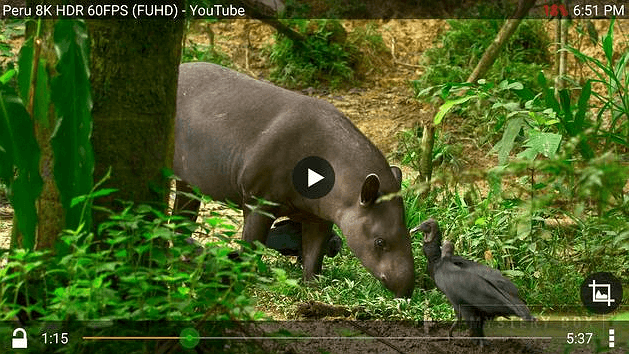 Key features:
Support all common video formats like AVI, MP4, VOB, F4V, and more
Support multiple subtitle formats
Offer video streaming feature
Let you custom background skin based on your needs
#3. AllCast
AllCast is the must-have video player for all Android users. Unlike most video players, this application is designed for superior video streaming and playback because it has access to a vast library packed with high-quality content. It uses advanced technology that supports multiple video formats and also provides background video downloads so that you never have to wait or suffer from buffering delays while streaming your favorite movies or TV shows.
With its intuitive controls and design, this video player Android makes watching videos effortlessly. AllCast is certain to become your go-to player for all video needs on Android!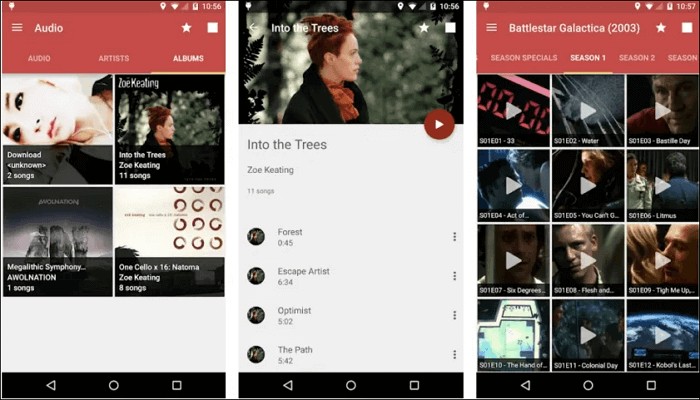 Key features:
Work with the best streaming devices, such as  Chromecast, Roku, Apple TV, and more
Let you view other types of media like images and music files
Support reversing cast by streaming a video on your other devices to your smartphone
#4. VLC for Android
We all know that VLC is an open source video player that runs smoothly on PC, Mac, and Linux computers. However, more than that, it is also compatible with Android devices. 
Featuring an intuitive and user-friendly interface, this Android Android video player makes video playback a breeze on any device. With 4K video resolution support, this HD video player is perfect for playing high-quality video files from your phone or tablet. Plus, with native controls like fast forward, rewind, and slow motion, you can control how you watch the video. With VLC for Android, you can rest assured that your video viewing experience will be smooth and enjoyable every time!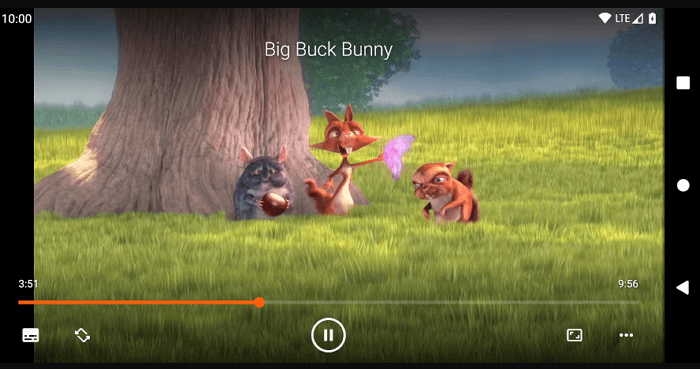 Key features:
Entirely free and open-source
Allow playing a wide variety of formats of video clips as well as audio files
Support network streaming and media library organization, as well as advanced playback features
#5. BSPlayer
BSPlayer is a video player developed specifically for Android devices. It provides users with unparalleled video viewing capabilities, supporting video formats like AVI, MP4, MOV, etc. It's easy to set up and use, making video watching simple and convenient.
Moreover, the app has a sleek and simple design that makes video navigation intuitive. With its access to advanced codecs and video settings such as video size, speed, brightness, etc., BSPlayer enables users to customize the video viewing experience even further. Offering the ultimate video playback quality on Android devices, BSPlayer is worth trying out.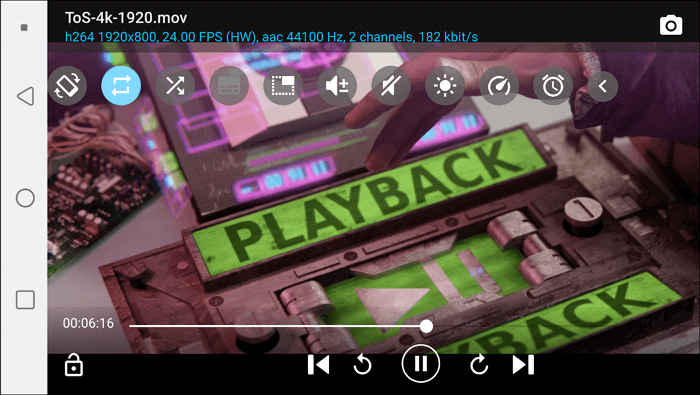 Key features:
Support background playback in a popup window
Find the subtitles automatically while playing videos
Support locking screen to prevent accidental changes of videos
Support multiple audio streams and subtitles
#6. KM Player
As one of the best Android video players, KM Player allows users to stream videos in beautiful HD quality. Its intuitive user interface makes video streaming on Android devices as simple as it can be. KM Player for Android offers video controls such as volume, playback speed, and video quality so users can customize their video-watching experience.
Not only that, but it also supports plenty of video formats, ensuring that users never experience any compatibility issues while watching their favorite movies and shows. On top of all these features, the app's simple UI makes it incredibly user-friendly, with a clean interface that's both pleasing to the eyes and easy to understand.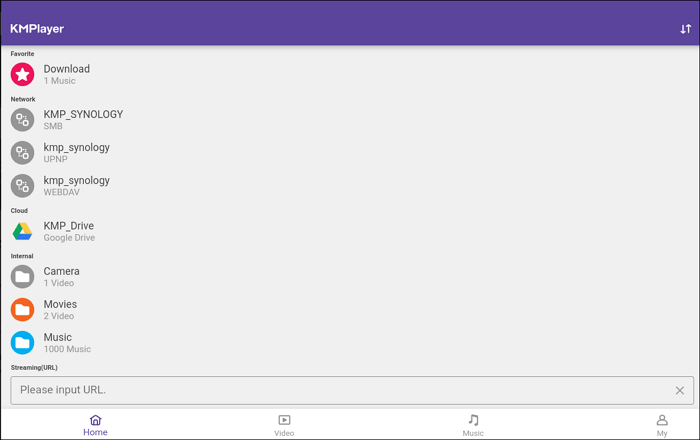 Key features:
Play all forms of high-resolution videos, music, and subtitle files
Allow you to change brightness, light intensity, hue, saturation, etc.
Enable you to play a section from point A to point B repeatedly
Support playing any video on the web with a URL
#7. MX Player
MX Player is an Android video player which provides an outstanding experience for watching video content on any device. It has a user-friendly interface and advanced playback controls like gesture zoom and volume control.
This application also supports multiple video formats, allowing you to watch practically any video file format available. Moreover, it offers many customization options, whether the pan or the brightness settings or selecting video streaming apps - all this can be done within MX Player without having to switch to another platform. With its immense customization capabilities, integrated subtitle support, and video quality-enhancing features, MX Player is considered one of the best video players in the market today!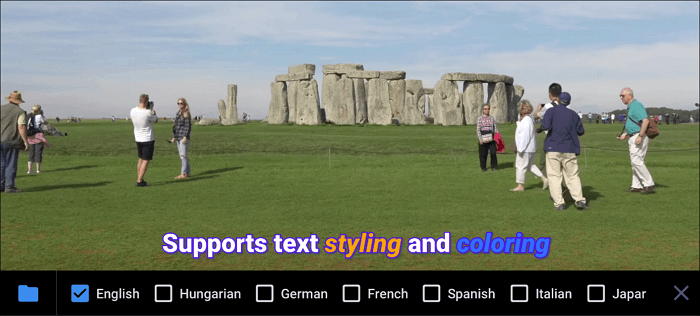 Key features:
Support hardware acceleration and multi-core decoding
Allow you to zoom in and out by pinching and swiping across the screen easily
Offer kids lock features
#8. Kodi
Kodi is an excellent video player for Android that makes accessing video content easier and more enjoyable than ever. With customizable features and many streaming options, it provides a tailored video experience for users. It works across multiple devices, letting you watch the same video from your phone, tablet, and connected TV all at once.
Kodi also supports a wide range of video formats, so you can watch videos in the best possible quality on any platform. Whether you're into movies, sports, or music videos, Kodi has something to offer everyone.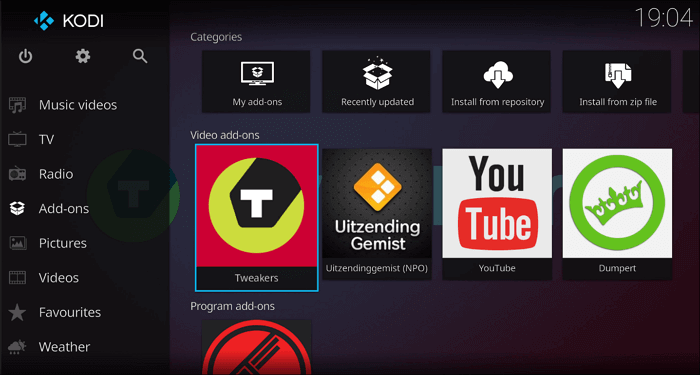 Key features:
Open-source Android video player
Let you stream movies, watch TV shows, and live channels, play games and do a lot more apart from just playing offline content
Add adds posters, fan art, trailers, etc. to the imported media automatically
#9. PlayXtreme
PlayXtreme is an innovative video player for Android mobile phones that offers customizable playback and a myriad of options to enhance your video viewing experiences. It helps you bring video streaming to life with its smooth, crystal-clear display for any video format. Its integrated media library allows you to organize your favorite streamed video titles quickly and easily.
Plus, you can use the cloud storage feature to store and access your video files from any device. PlayXtreme also allows users to control their video watching journey with easy gestures on their Android device screens, increasing accessibility and engagement with the video platform. With enhanced support for HDR video content and 4K video streaming, PlayXtreme is the go-to video player for Android fans worldwide.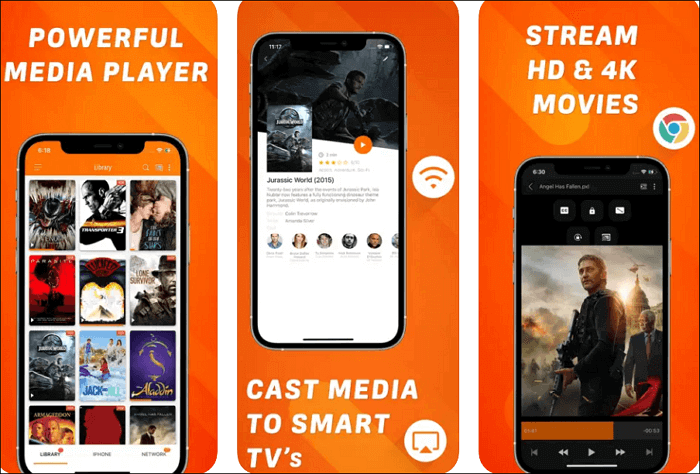 Key features:
Support a vast number of formats like MP4, MOV, MKV, WMV, and many more
Support up to 4K 1080P playback 
Stream movies or music to your TV
Play from Plex, Kodi, XBMC, Serviio, PS3 Media Server
The Bottom Line
If you want to get the most out of your Android phone, you need to make sure you have a good video player. The nine options we've listed above are some of the best that are currently available. If you're unsure which one is right for you, we recommend trying a few out and seeing which one you like the best. No matter what your needs are, there's sure to be a video player on this list that will suit them. Thanks for reading!
FAQs About Android Video Player
1. Which is best video player for Android?
Everyone has different definitions of the best video player for Android, and it depends on your needs. Given that, here we list some popular ones on the internet:
FX Player
AllCast
VLC for Android
BSPlayer
KM Player
MX Player
2. Is VLC or MX Player better?
If you need an ad-free, open-source video player on your Android devices, VLC is better than MX Player. Not only for Android users, it is also compatible with computers like PC and Mac.
3. Which video player is safe for Android?
You can take a look at VLC for Android. It is free and open-source, so you don't need to worry about any privacy breaches.
About the Author

Jane is an experienced editor for EaseUS focused on tech blog writing. Familiar with all kinds of video editing and screen recording software on the market, she specializes in composing posts about recording and editing videos. All the topics she chooses