
Table of Contents

About the Author

Related Posts

Best Audio Recording Software
PAGE CONTENT:
Have you ever played the game DayZ? Are you interested in making a gameplay tutorial to share with your friends or fans? If so, you may follow the tutorials in this article to record your gameplay and make it a tutorial video.
Since many people don't know how to record DayZ gameplay process properly, we will show you step-by-step with the tools introduced below. Just read ahead to learn about some of the best game recorders and how to use them to record DayZ.
The Best Tool to Record DayZ
EaseUS RecExperts is one of the most popular game recording software. This Mac and Windows screen recorder enables you to record various high-quality games in 4K resolution. Not just recording gameplay on your screen, you also can capture the system and microphone audio to add narration.
Moreover, it can capture your webcam to record game and face at the same time, making the gaming video persuasive. Also, it supports taking screenshots of the gameplay video during recording. After recording, you can use the built-in trimming tool to edit and share the recordings.
Main Features:
Record Google Meet, Zoom, Teams, and other conferences
Take a screenshot of any area of your screen
Record the screen, audio, and webcam as a video
Play third-party video and audio files with one click
Can be used to record Overwatch, LOL, CrossFire, etc.
Click the button below to download EaseUS RecExperts and follow the steps to record DayZ with it.
Step 1. Start the gameplay you want to record and launch EaseUS game recorder. Next, select the Game mode.

Step 2. Click the nut icon to open the Settings window, and then click on "Video" to adjust the frame rate (from 1 to 144), video quality, format, etc. 
In addition, you can click on the "Game" button to change some game overlay options. Once done, click "OK".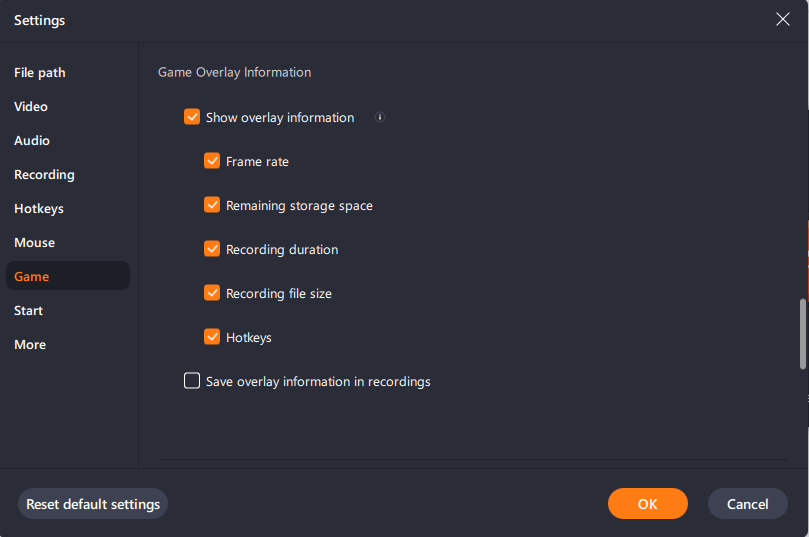 Step 3. Go back to the Game mode interface and click "Select Game" to choose the gameplay you want to capture. Next, click REC to start your game recording.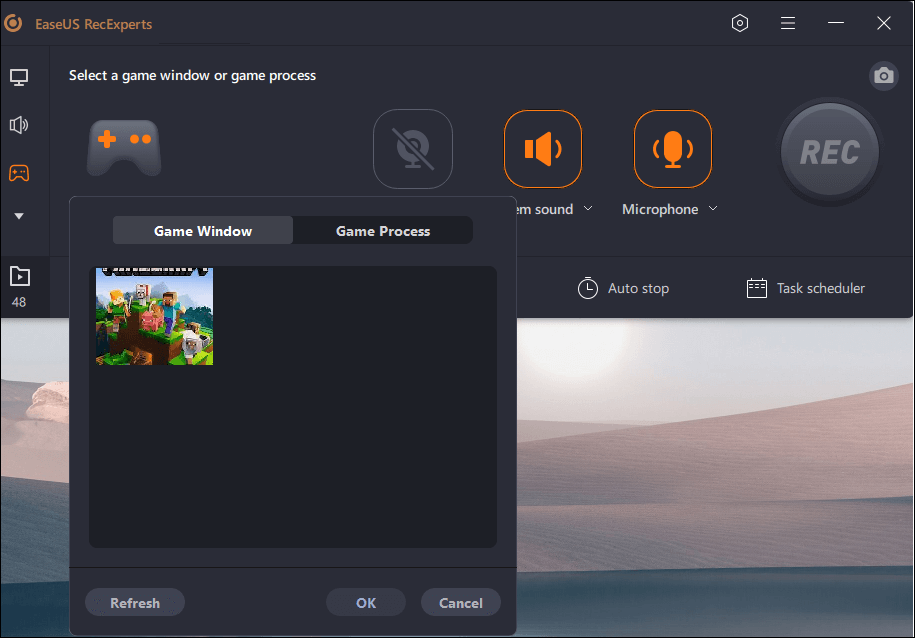 Step 4. You will see a small bar showing the time of your record. If needed, you can take screenshots in recording, or set the specific time to stop the recording by clicking the "Clock" icon on the toolbar.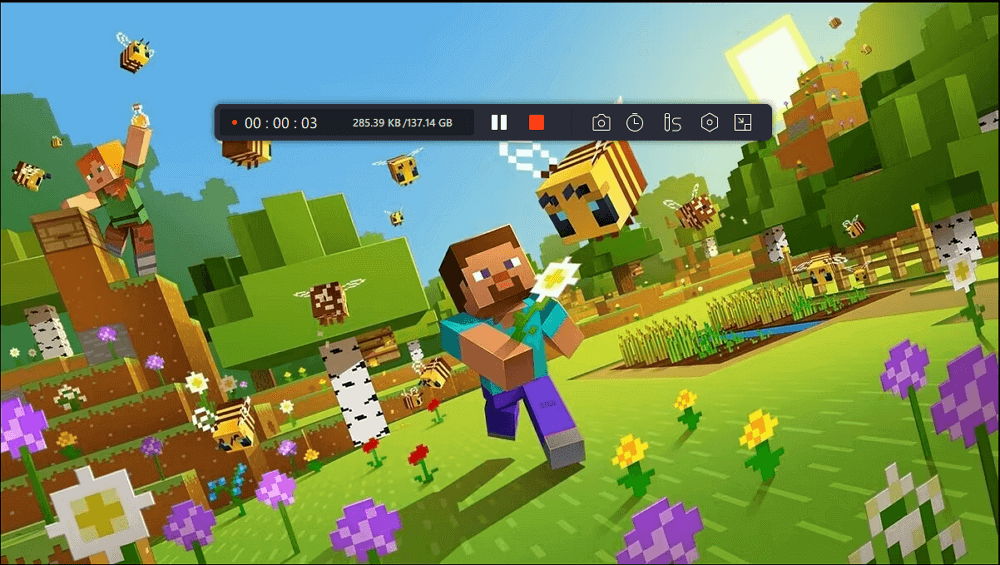 Step 5. Once done, you can watch and edit the recorded footage with the built-in video editor. On the recorded video, you can trim the recordings as you want.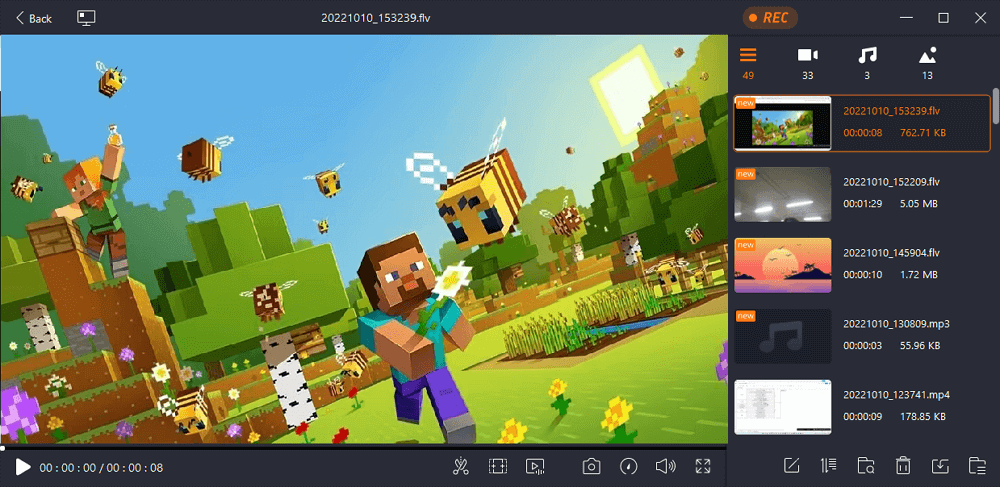 Record DayZ with Medal.tv
Medal.tv is one of the screen recorders free download for PC and other devices. It can automatically detect and record clips of in-game moments. And your clips will be saved in the quality same as the original. If you don't want to record noises, just enable the "Game Audio Only" function before recording.
Medal.tv is maybe the fastest way to clip without slowing your gameplay. You don't have to worry about the clips running out of space on your device, just upload them to Medal.tv for free at full resolution. Check the steps below to record DayZ with it.
Step 1. Download and install Medal.tv on your device. Set the clip length, resolution, and hotkey for recording if you want.
Step 2. Play DayZ on your computer and run Medal in the background.
Step 3. Press the hotkey to start recording DayZ game clips.
Step 4. After recording, you can click "Edit and Share" to modify your recording and share it with your friends.
Record DayZ with Hotkey on the Keyboard
If you are using a computer running Windows 10 and later, you can record DayZ clips in a few clicks. In fact, you have the Xbox Game Bar already installed on your computer. This feature allows you to do simple screen recording activities, including but not limited to creating video tutorials, capturing gameplay, etc.
Before using this inbuilt screen recorder for PC to record screen and gameplay, you will need to enable it on your computer. If you don't know how to do so, just follow the steps below to proceed.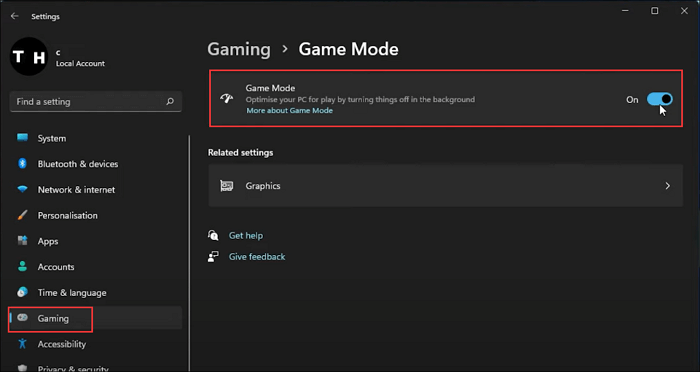 Step 1. Open up your Windows settings, and click "Gaming" > "Game Mode". Then make sure to enable this mode.
Step 2. Launch the game window you want to record and press the "Windows" + "G" keys simultaneously on your keyboard to open the Xbox Game Bar.
Step 3. Click on the "Capture" icon to toggle your Capture widget. Then, click on the camera icon to start your recording.
Step 4. When you are done, hit the "Stop" button in the recording bar. Or, you can directly press "Windows + ALT + R" on your keyboard to end the recording.
Record DayZ Gameplay with OBS
OBS is one of the most popular open-source screen recorder applications among game players. It has plenty of features to try. With its help, you can record your gameplay and online meetings with just a click.
Supporting the virtual camera function, OBS allows you to use it as the input for other programs. With it, you can also record live streaming without a watermark and time limitation. Now, check the steps of recording DayZ with it.

Step 1. Download and install OBS on your computer. Launch the application and go to the "Scenes" tab present at the bottom of the screen.
Step 2. Click on the "+" button to create a new scene. Go to the "Sources" tab and click on the "+" button. Select the "Video Capture Device" option from the menu.
Step 3. Under the "Controls" tab, click on the "Start Recording" option to start recording. Once you are done, click on the "Stop Recording" option.
Record DayZ with FBX Recorder
FBX Recorder is the last tool we introduce to you to record DayZ gameplay. This screen recorder for Windows 10 and other devices lets users make instant clips and screenshots with hotkeys. You can record desktop games as well as web games.
Moreover, you can record your gameplay in the background as in DVR mode. This game recorder will automatically adjust as per bandwidth availability and hence, so you just need to start recording and let it do the rest for you. Here are the steps to record DayZ using FBX recorder.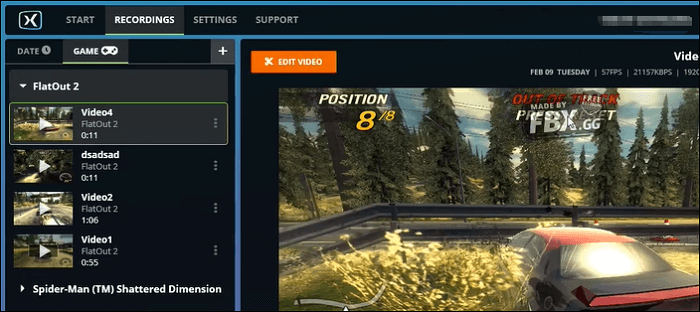 Step 1. Download and install FBX Recorder. Launch it and go to "Settings".
Step 2. Go to "Webcam" from the left menu and turn on the "Record Webcam" and "Show Webcam While Recording" options.
Step 3. Select your webcam from "Source" and click on "Preview webcam and set position and size" to see where the overlay window will be placed.
Step 4. Start your game and press "Ctrl+F12" to start recording gameplay along with the webcam. Press it again to stop recording. The recorded video will be found on FBX Recorder under the "Recordings" tab.
Conclusion
We hope you have chosen a screen recorder that can meet your requirements regarding game recording. If you have not, then we suggest you download and use EaseUS RecExperts. It can record the screen, system audio, microphone sound, webcam, and gameplay at the same time if you want. Just click the button below to download it now!
About the Author

Melissa is a sophisticated editor for EaseUS in tech blog writing. She is proficient in writing articles related to multimedia tools including screen recording, video editing, and PDF file conversion. Also, she's starting to write blogs about data security, including articles about data recovery, disk partitioning, data backup, etc.