
Table of Contents

About the Author

Related Posts

Best Audio Recording Software
FuboTV works on many devices, including Smart TV, smartphones, Amazon Fire TV, and even laptops. It offers various series and you can watch many shows on this platform, including Entertainment, News, Lifestyle, Sports, Movies, Local living, etc. Also, it allows streaming TV, so you can watch videos with your WiFi network.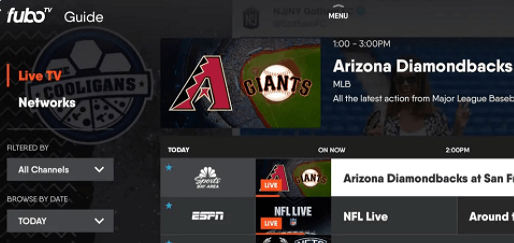 Shows on this streaming TV platform are attractive, especially the Sports game. Sometimes you may want to save the show for later watching. For that, you can record on FuboTV. So, how to record on FuboTV? Follow here. 
Workable Solutions
Step-by-step Troubleshooting
1. Record on FuboTV with Cloud DVR
When you purchase a series on FuboTV, you can easily record with the Cloud DVR option>> Full steps
2. Record on FuboTV with External Recorder - No Time Limit[

Hot

]
For users who want No Time Limit recording, you can use an external streaming video recorder>> Full steps
Can You Record on FuboTV
Yes, you can. FuboTV allows you to record its shows directly with Cloud DVR. This method is accessiable on almost all FuboTV compatible devices. It is able to capture shows on kinds of channels, before or during the show's airing. To capture the shows, you need to click on the Record button.
If you don't like its default recording function, you can record it with an external recorder. Below is the full guide. 
How to Record on FuboTV with Cloud DVR
If you are a Sports fan, FuboTV will not be an unfamiliar platform. It is available on many devices, and here you know how to record streaming video on FuboTV using your browser. Check with this guide now!
Methods to Record on FuboTV:
This method is suitable for users who use browsers to record FuboTV shows. 
Before recording, choose the appropriate profile for watching shows on FuboTV. Then, record on FuboTV. There are several ways to record it. The recordings will be added to the DVR cloud. 
The first way is to drag your mouse to show up the video player controls. Then, choose the "Record" option in the lower corner of the playing video screen.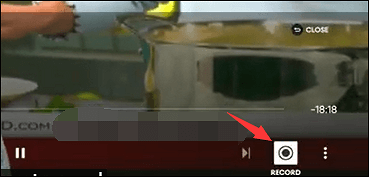 Another way to record on FuboTV is to click "Guide" or other options on the top and select the show you want to record. Then, click the "Record" option from the right side of the panel. The method helps record the video show airing later. So, it will then provide you with the confirmation message to ensure the "Scheduled" option.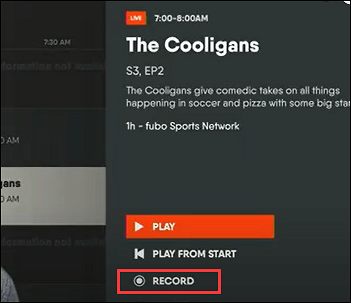 The Recordings option on the top side is where you can watch shows or movies you have recorded. You can play and delete the recorded files. Also, you can view that you have scheduled to record the video.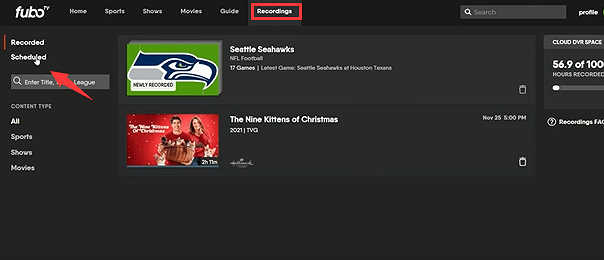 How Many Hours Can You Record on FuboTV?
Generally, for Fubo or Fubo Extra, you can record up to 30 hours with the Cloud DVR in FuboTV. For FuboTV Bundle, you can record up to 500 hours in the Cloud DVR. FuboTV doesn't have a free trial, so you need to pay it. 
How to Record on FuboTV with External Recorder - No Time Limit
 Disclaim:

According to the copyright laws in some regions, the copyright-protected content is against capturing due to DRM protection. When you try this external recorder to record protected videos, you have the Duty to obey FuboTV's Term of Use and Digital Millennium Copyright Act. Also, follow the streaming video recording guide.
Do you want to record streaming videos on FuboTV with no time limit? Try a third-party screen recorder. Here, the recommeded recording software is EaseUS RecExperts, which can be used on Windows laptops and MacBooks. 
Recording Sports videos or other interesting shows becomes easy when you choose this recorder. There are multiple tasks offered by this recorder, including choosing the video output format like MP4, AVI, MKV, etc. Also, you can use it as a GIF recorder. During the recording, you won't see any black screen. 
What's more, it offers the schedule recording function to record the streaming TV shows any time you want. It automatically starts and ends the task. You don't need to focus on the recording task all the time. 
Main Features:
Streaming video recorder with no time limit
Capture the TV shows with internal sound
Choose output settings like bitrate, hotkeys, etc.
Record Netflix, Amazon Prime Video, etc.
Equipped with a default trimmer to edit video
Now, start recording your favorite FuboTV shows on Windows and Mac with no registration! 
Steps to capture streaming video with this recording software:
Before recording, you need to play your favorite shows on FuboTV with the browser. 
Step 1. Launch EaseUS RecExperts on your computer. Before recording, you can choose from two recording modes. To record the whole screen, choose the "Full Screen" mode; to record a part of the screen, select "Region".

Step 2. You can also choose to record the screen with your webcam, system sound, microphone. Just click to select them. You can also set auto split, auto recording with various functions on the interface.

Step 3. Then, click on the red "REC" button to start recording. To pause the recording, click on the white double vertical bar; to end the recording, click on the red square sign. They are located on the menu bar appearing on your screen.

Step 4. After recording, you will be led to the recording list. Here you can view, split, extract audio, take screenshots, ans manage your recordings, etc. To start a new recording with previous settings, click on the "REC" button on the top of the window.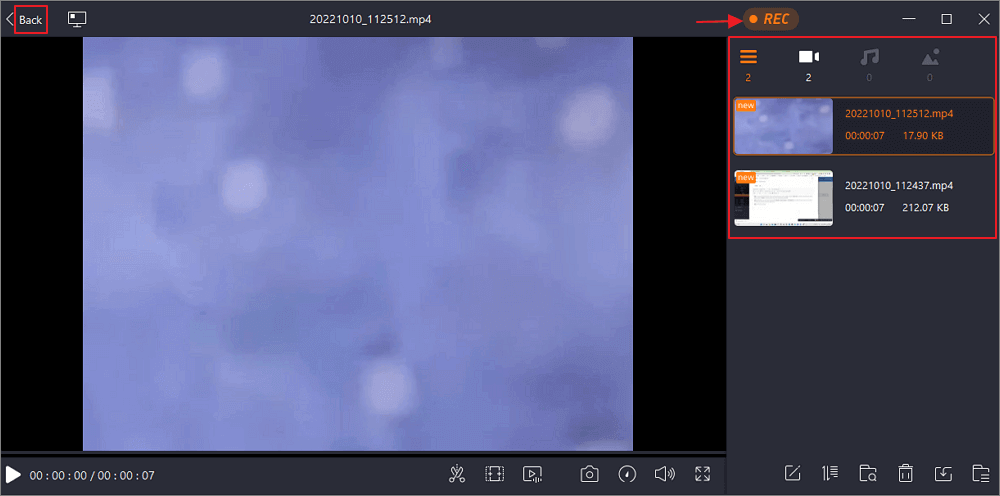 FAQs About How to Record on FuboTV
Some questions about recording shows on FuboTV are listed here.
1. Does FuboTV have DVR?
It has the Cloud DVR to record on FuboTV. Based on your choice, the recording time is different. For example, when choosing Fubo, there are 30 hours for Cloud DVR. For FuboTV, the Cloud DVR recording time is 500 hours. Also, 30 hours of Cloud DVR are provided in Fubo Extra. 
2. How to watch a recorded show on FuboTV?
Go to "Recordings" from the top panel. You can watch the recorded shows or choose to delete them.
About the Author

Crystal Chen is very interested in technology products. Experiencing many technological applications, She is willing to solve users' problems through writing tech-related articles. Through her words, you can find various solutions to solve one issue.