
Table of Contents

About the Author

Related Posts

Best Audio Recording Software
"I have a screen recorder, but it lags a lot. So I was hoping to get a free screen recorder no lag while recording my screen. Do you guys have any suggestions?"
A screen recorder is a very important tool for those who need to record their screen every once in a while. Also, professionally and personally, many people use a variety of screen recorders that can capture screens and provide video editing features as well. If you are one of them and are searching for the best free screen recorder no lag, you will get the solution from this post.
In this article, we will introduce you seven best no-laggy screen recorder for Windows and Mac. These no-laggy video recorders have proved their worth to you in various unique ways, and we want to share with you those advantages and disadvantages so that you can choose your favorite one as well. 
[Comparison Table] What Is The Best No Lag Screen Recorder
To help you find the best no laggy screen recorder quickly, we have made a comparison table below with their main features:
1. EaseUS RecExperts
Compatibility: Windows and macOS
The first and the best in our screen recorder no lag list is EaseUS RecExperts. It is an advanced tool that can not only record your screen but also record sound from computer, webcam, and add interesting video enhancing things on the output product as well. It has a very user-friendly interface with easy to use system that can be operated by any newbie or expert user. This program will provide you with a simple but smart screen recording experience that can never be compared to any other tools on the market. 
Features:
Record screen, webcam, and audio with one click on your computer
A streaming audio recorder to capture online live music easily
Record video and audio at the same time without any lag
Support schedule recording
Want to get this great no lag screen recorder? Just click the below button to try it for free.
Here's how to record screen without lag on Mac/Windows:
Step 1. Launch EaseUS RecExperts. There are two modes for screen recording. Choose "Full Screen", this tool will capture the whole screen; choose "Region", you will need to select the recording area manually.

Step 2. After that, you can choose to record the webcam, system sound, or microphone as you like. Of course, you can turn them off if you only need to record the silent screen.

Step 3. Then, you can click the red "REC" button to start recording. Now you will see a menu bar on your screen. If you want to pause the recording, click on the white "Pause" button; to end the recording, click on the red "Stop" button.

Step 4. After recording, you will be led to the recording list interface. Here you can view or edit your recordings easily.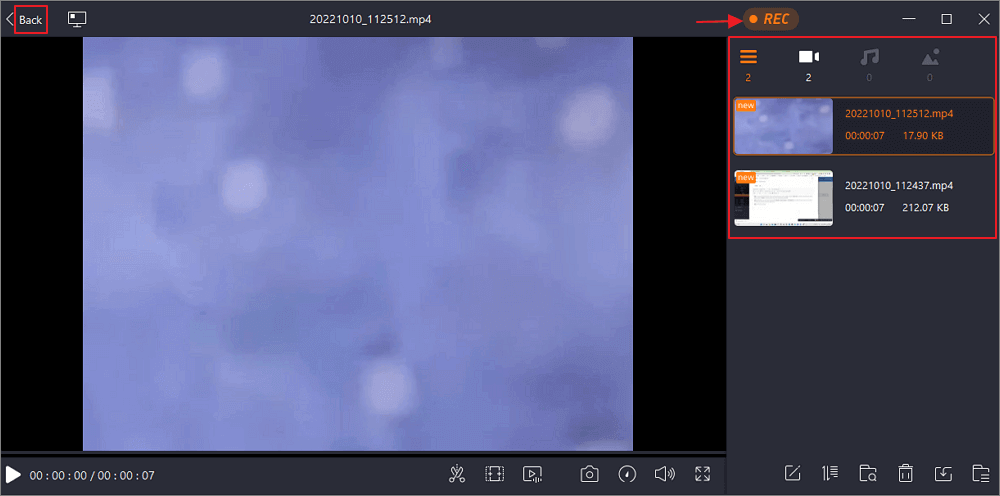 2. Camtasia
Compatibility: Windows and macOS
Camtasia is a great no lag video recorder from TechSmith that can meet your screen recording needs easily. It's a fully powerful feature tool that can solve your video editing and screen recording issues at any time. This screen recording no lag tool has a full set of editing and special effect features that include the ability to draw on the screen, do annotations, blur, add captions, etc., and more. Also, you'll be allowed to record and edit audio and many more things!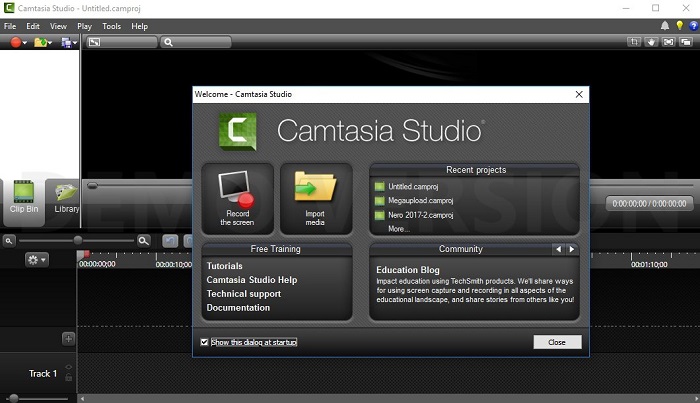 Pros:
It supports multi-device fast recording and editing
Allow users to organize media library
Various output formats are available
Cons:
Media blending mode option not available
Not too many sound effects available in this tool
3. Screencast-O-Matic
Compatibility: Windows and macOS
Screencast-O-Matic is a nice no lag screen recording software that comes with both screen record and video editing features. You can directly launch it from your computer browser. It's available as both free and paid tools and of course, the paid version offers more features than the free version. It has a rich amount of tools for highly customized operation. You can add animation, music, and infographics to the video. It has a secured online backup system so that your recordings stay safe.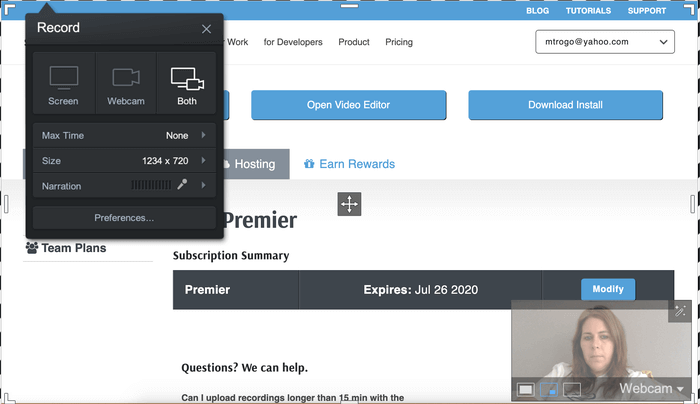 Pros:
You can remove the watermark in the paid version
There is no time limit in a recording
You can edit an audio part as well
Cons:
The free version allows you to record only for 15 minutes
The free version offers a minimum amount of features so you have to upgrade to a paid plan
4. Movavi Screen Recorder
Compatibility: Windows and macOS
Movavi Screen Recorder is another screen recorder without lag because it offers a great user experience with a clean and compact design. It never slows down your computer or never gets in the way of PC activities when it's recording the screen. This amazing screen recording tool can record screen video, record audio, capture & edit screenshots, and share the recorded or captured video or screenshots on social media platforms. It has a good range of settings that include frame rate, volume, etc., and more.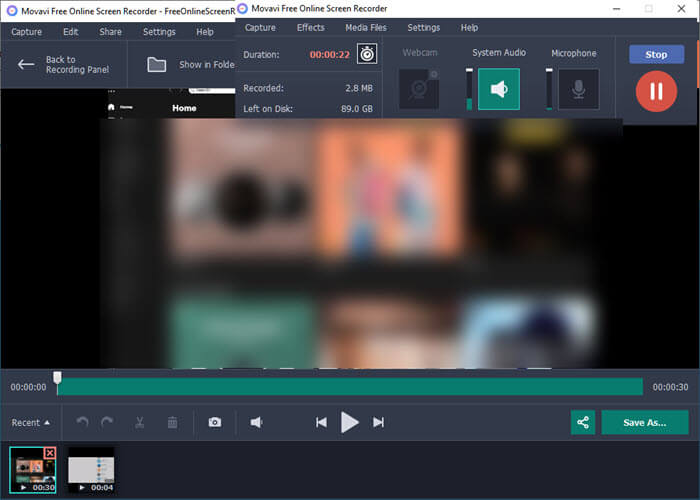 Pros:
It allows users to record in full-screen mode, capture a specific screen or a separate window
It can record system sound and microphone at the same time
It can also capture the movements of the mouse and highlight the cursor
Cons:
Exported videos will have a watermark on it
5. ShareX
Compatibility: Windows
Sharex is a great no lag screen recorder for gaming. It's an open-source tool that can capture screenshots and record videos. You never have to worry about any watermarks or time limits. The interface is not so intuitive or user-friendly so you have to get comfortable with using keyboard shortcuts. It's not only one of the best free screen recorders, but it can also capture a full scrolling webpage, capture and recognize texts via OCR, and it can also capture the computer screen by following a schedule.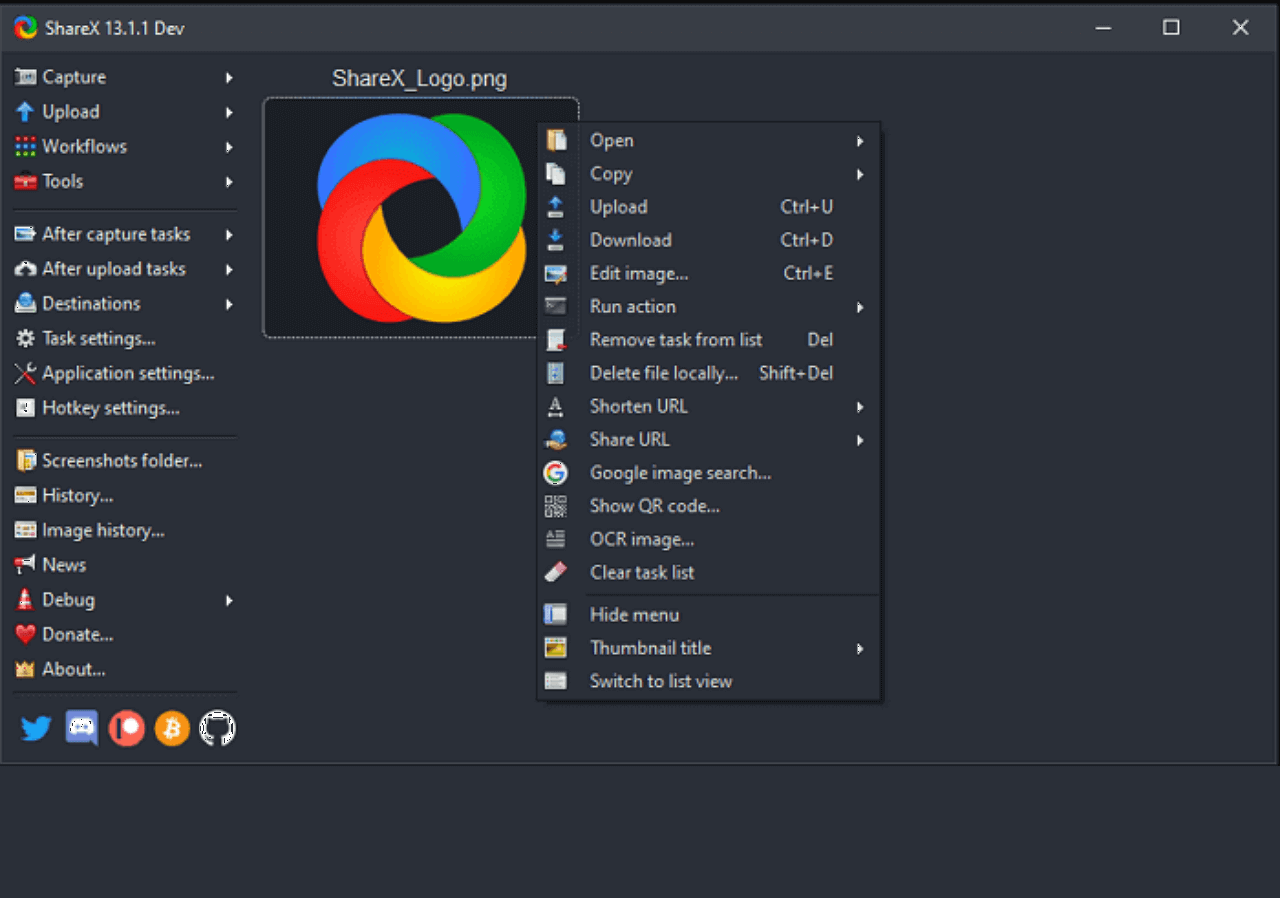 Pros:
It can capture video file or GIF files
It has literally dozens of export options
This tool is also first-class for static screen captures
Cons:
It's not suitable for recording game videos
Not available for macOS
6. Loom
Compatibility: Windows, Mac, Chrome, and iOS
Loom is a very user-friendly online screen recorder no lag. You can install this tool easily in a few clicks and free! You can easily record your screen or any specific app using Loom anytime. When you stop the recording, a sharing link will be instantly copied to the clipboard. You can send this link to anyone or post anywhere to share your video.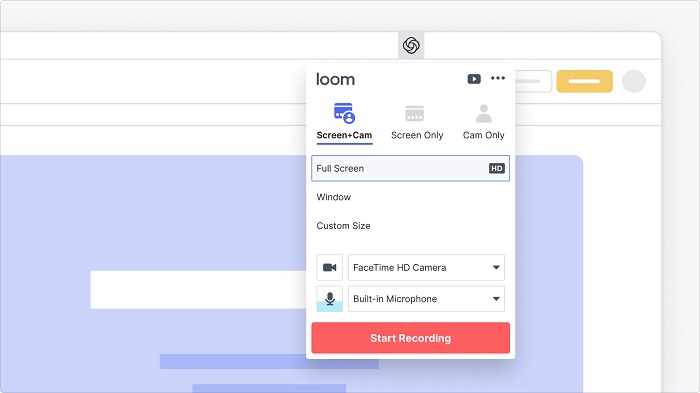 Pros:
It can record videos up to 1080p quality
It allows live notations on video
It can record screen and webcam, just screen or just the webcam
Cons:
7. AceThinker
Compatibility: Windows and macOS
AceThinker is a screen recorder that doesn't lag and provides web-based support. It's really easy to set up and use whenever you want. It allows users to record a specific screen part or the entire screen and create real-time edits to the video that results in an attention-worthy recording, and it also captures audio from the mic & internal system at the same time. Moreover, you can also use this software to directly upload your recordings to Google Drive, Dropbox, or YouTube.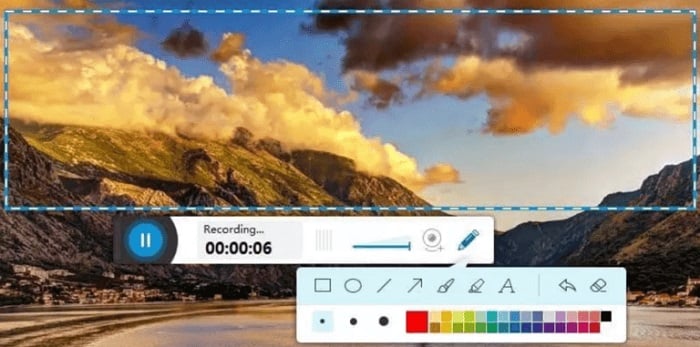 Pros:
It has a faster recording and exporting speed
It supports all kinds of file formats
It has internal video downloader features as well
Cons:
It doesn't have any advanced level video editing feature
It can't be used to download a whole YouTube or other playlists at once
Wrap up
In the end, we just want to focus on the main point of this article. You got to know about the 7 best no lag screen recorders available on the market. You can use any one of these tools because all of them will give you a premium and user-friendly experience while recording the screen.
If you still want to know about the best one among these 7 tools, then we would recommend you to start using EaseUS RecExperts without a second thought. This is the best screen recording tool that you can get with so many advanced features. So stop wasting time on other tools and start using the EaseUS RecExperts now.
FAQs About Screen Recorder No Lag
1. Why is my screen recording laggy?
There might be some lag if you have many competing programs, applications, and processes running while you are recording. Or you use a low-end computer, which also causes screen recording lagging.
2. How do you record your screen on a Mac without lagging?
You can try any of the tools mentioned in this article that are supported in macOS. These tools will help you to record your screen on a Mac without lag.
3. Why does my screen recorder lag?
Actually screen recording is solely dependent on your CPU processing power. So when a screen recorder is recording your screen and there are other powerful apps/tools running in your computer as well, sometimes the screen recorder starts to lag. If you use a good quality screen recorder and your CPU has enough processing power, then the screen recorder will stop lagging.
4. What is the best screen recorder for low-end PC?
EaseUS RecExperts is the best screen recorder for both high and low-end PC. This amazing software has all the advanced functionalities that can be handled easily by low-end PC as well. Also, it uses an advanced screen recording system that doesn't put too much pressure on the CPU so that it can run smoothly and uninterrupted.
About the Author

Jane is an experienced editor for EaseUS focused on tech blog writing. Familiar with all kinds of video editing and screen recording software on the market, she specializes in composing posts about recording and editing videos. All the topics she chooses