
Table of Contents

About the Author

Related Posts

Best Audio Recording Software
High-quality video calling is what Google Duo always brings to users. No matter you want to have the video call on school, business, or family, it always gives you a chance to share precious moments with others. 
Sometimes you may have reasons to record the video calling, and how to find the method is always bothering you. Here, learn the practical ways on how to record Duo call on Windows, Mac, and mobile devices. 
Does Google Duo record Video Calls? 
Duo video call provides us with high-quality video calling time. When you use this app frequently, a question of "Can Google Duo record video calls?" may come across your mind. While the answer is No. Considering the information private, safe, and secure, Google Duo won't let software track your personal conversation. 
While it indeed allows a method to save Duo video call as a message. It can capture your video calling instantly as a message, usually lasting about 30 seconds. You can use this feature to share moments with others. 
How to Record Duo Video Call with Sound on Windows/Mac
Google Duo for web provides conveniences in our daily lives, business, and other scenes. As this service doesn't offer the built-in screen recording method, you can actually try a dedicated screen recorder, EaseUS RecExperts, capturing the video calling with audio/webcam. Also, you can record the sound from this app easily. 

Not only Google Duo call, but this recording software can also record FaceTime call, Skype call, and WhatsApp video call. The reason why many users choose it is that it can capture the app sound no matter you are using the Windows or Mac computer. Also, it has other relevant features as follows.
Stunning Features:
Record Google video call with no time limits
Record full screen on Windows 10 in simple clicks
Allow you to take a screenshot without notification
Capture the video calling with system/microphone sound
Export Google Duo recordings in different video/audio formats
Try this Google Duo video call recorder on Windows/Mac! 
Screen Record Duo Call with Sound:
Step 1. Install and launch EaseUS RecExperts on your devices. Choose the "Full Screen"  recording mode or select the recording area in the "Region" mode.

Step 2. Choose to record the system sound, microphone sound or none by clicking on the according buttons. Start the video call with your friends. When it's time to start recording, click on the red "REC" button to begin.

Step 3. To pause the recording, you can click on the white double vertical bar or press "F10" on your keyboard. To end the recording, click on the red square sign or press "F9".

Step 4. After recording, you can view the recorded videos in the pop-up recording list. You can also make simple changes to the recodings here.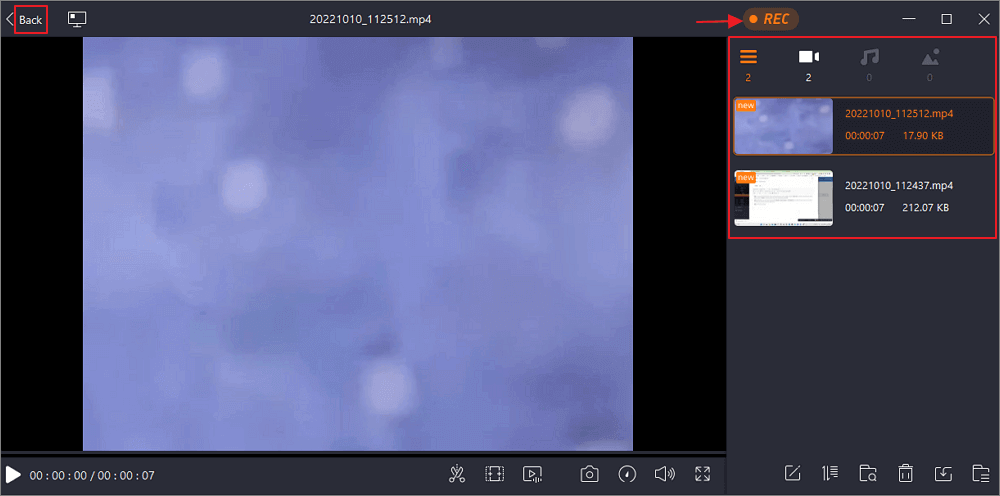 To know the method of capturing the sound from Google Duo call only, find an answer in this post. 

How to record computer audio?
Capturing the app sound on mobile is not an easy task for many reasons. While you can achieve this task on laptop and computer. 
Try rich-featured recorders and export audio in MP3/OGG/WAV/FLAC.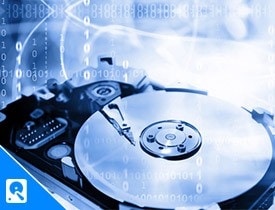 How to Record Duo Call on iPhone/iPad
Can you record Google Duo video call on iPhone? The answer is Yes. The easiest method to capture the video call on iPhone is using iOS Screen Recorder. Find this service on your iOS devices, in iOS 11 or later versions. When using it, you can record sound from your microphone, or in other words, the external sound. 
Here is a guide on finding this iOS screen recording service on iPhone:
Ensure this iOS recording service is enabled in the Control Center. 
Tap "Settings" > "Control Center". Scroll down the menu and enable the "Screen Recording" option. Here you need to tap the green button to add this service. 
How to record Duo video calling on iPhone, with external audio:
For users with iPhone X or above, swipe down the menu from the top right side and find the Control Center. Or swipe up from the bottom side of the screen to find it.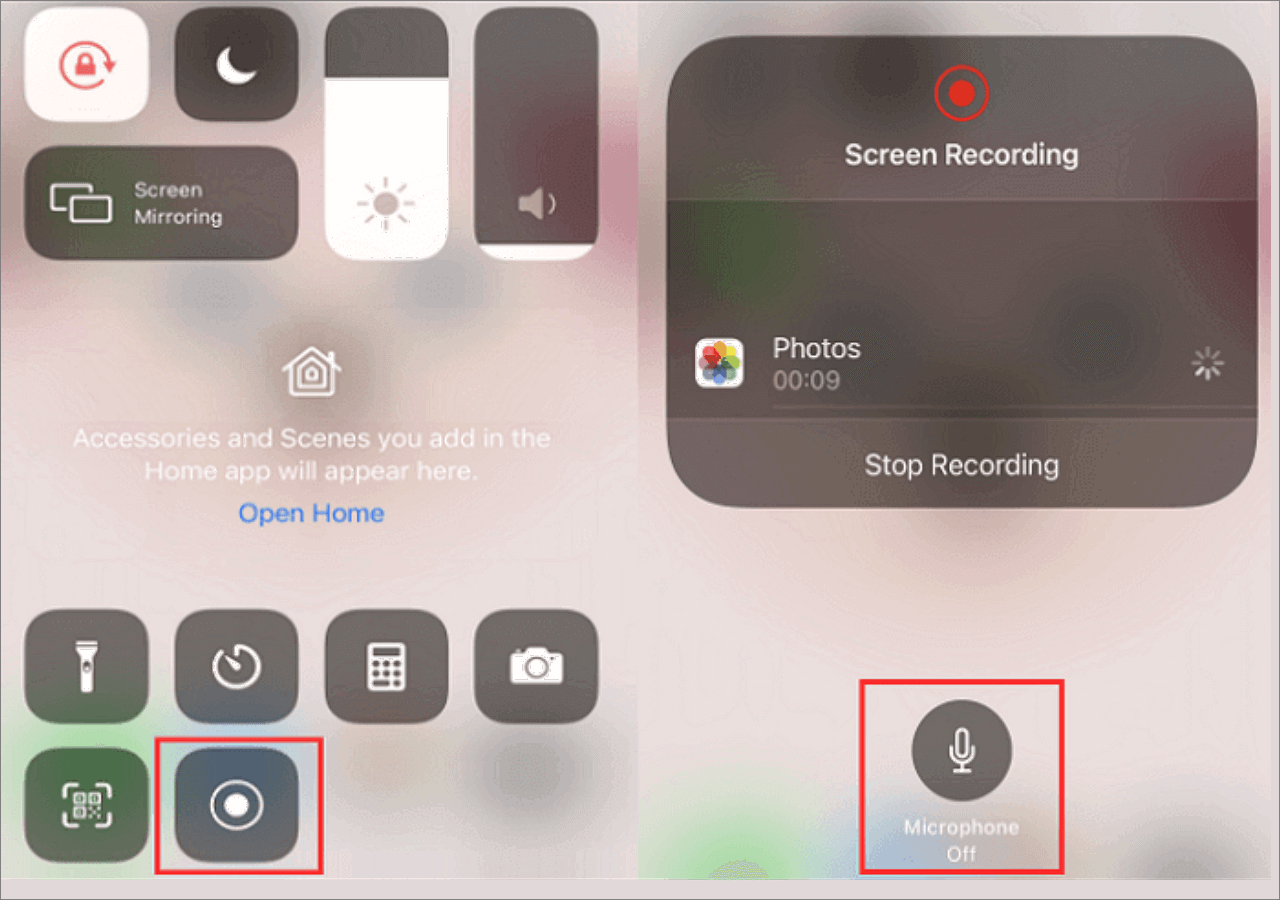 Step 1. When tapping the iOS screen recording button, remember to turn the microphone on. 
Step 2. After setting, hold down the small icon and start recording. Meanwhile, perform Google Duo call and join a meeting. During the process, you can notice the icon on the top side of your screen. Hit it to end the mission. 
Step 3. To find the saving of Google Duo call, go to the Photo of your iPhone or iPad. 
Note: iOS screen recording function usually doesn't allow you to capture the sound from the app, therefore, you need to find other solutions when you want to capture the system sound. 
How to Record Duo Video Call on Android
Android devices like Samsung and LG phones offer a screen recording function from the Quick Settings bar. You only need to update it to Android 10, and then the built-in recording function is available. Also, it allows capturing the sound after you enable the setting. The toolbar floating on the screen will provide you with clearer options.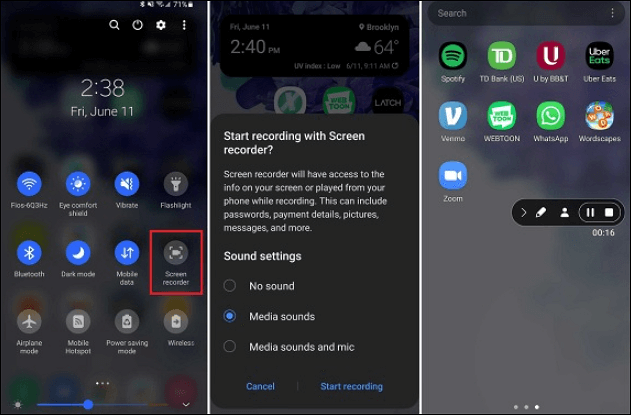 Here is a list of steps on capturing the Duo video call on Android:
Step 1. Open your Android phone and swipe down from the top of the screen. Find the "Screen record" option in the Quick Settings. If you cannot find it, then go to the Settings and enable the screen recorder icon. 
Step 2. To capture the audio from your microphone, choose the related option like "No sound", "Media sounds", and "Media sounds and mic". Enable this option to capture the screen with audio. 
Step 3. Hold down the "Start" button to begin that mission. A countdown will start and then the toolbar will show on the screen. To finish recording, hit the square icon. 
Conclusion
Recording Duo call is achievable when using the screen recording function on desktop or mobile. For mobile users, you can use the built-in method. If you join the Duo video call meeting on your computer, then EaseUS RecExperts is your choice as it offers rich functions to record Duo call!
About the Author

Crystal Chen is very interested in technology products. Experiencing many technological applications, She is willing to solve users' problems through writing tech-related articles. Through her words, you can find various solutions to solve one issue.