
Table of Contents

About the Author

Related Posts

Best Audio Recording Software
PAGE CONTENT:
Are you wondering what Genshin Impact is? It's the most renowned 3D role-playing game in 2022 that every gaming person plays. Genshin Impact offers an open-world experience where you can play any character of your choice and utilize various elementary magic to combat this virtual world. However, some gamers love to record Genshin Impact on their PCs to share their highlights or proficiencies.
Luckily, it's straightforward to record a gameplay on PC, and if you're wondering how to do this, this article has your back. Moreover, you will require top-notch recording software to ensure your PC has adequate specs to run this gameplay. So, let's get started with the best 5 ways to record it!
Best Way to Record Genshin Impact Gameplay
Are you thinking of an ideal way to record Genshin Impact gameplay? If yes, one of the best ways to record this gameplay is to use a professional Mac and Windows screen recorder, for example, EaseUS RecExperts.
It's the most efficient screen recorder for ideal captures, where you can capture any area on the PC screen, record every highlight of the 2D/3D gameplay without lagging, and offer endless time recording, schedule recording to start automatically, etc. Check more below.
Main features of EaseUS RecExperts:
Record multiple screens if you want to
Record webcam along with screen recording
It is also an audio recording program
Offer a built-in free recording player
Record Overwatch, CrossFire, Elden Ring, etc.
Now, click the button below to download the software and follow the steps to record Genshin Impact.
Step 1. Start the gameplay you want to record and launch EaseUS game recorder. Next, select the Game mode.

Step 2. Click the nut icon to open the Settings window, and then click on "Video" to adjust the frame rate (from 1 to 144), video quality, format, etc. 
In addition, you can click on the "Game" button to change some game overlay options. Once done, click "OK".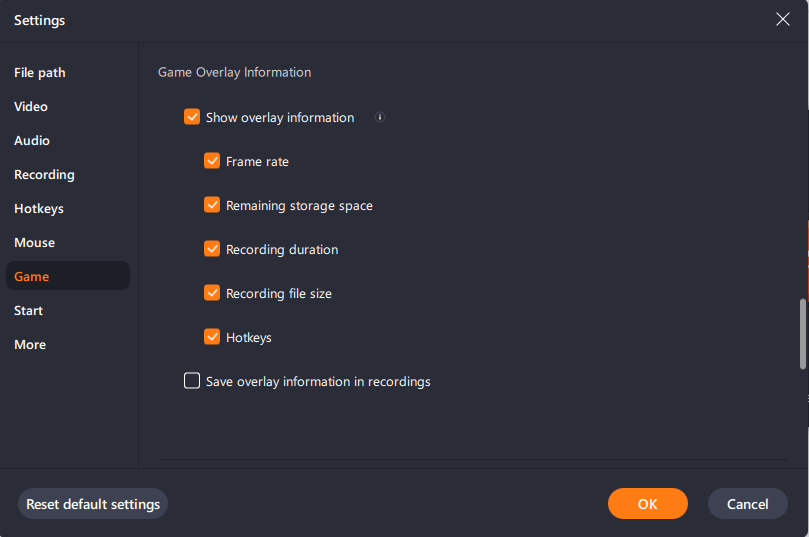 Step 3. Go back to the Game mode interface and click "Select Game" to choose the gameplay you want to capture. Next, click REC to start your game recording.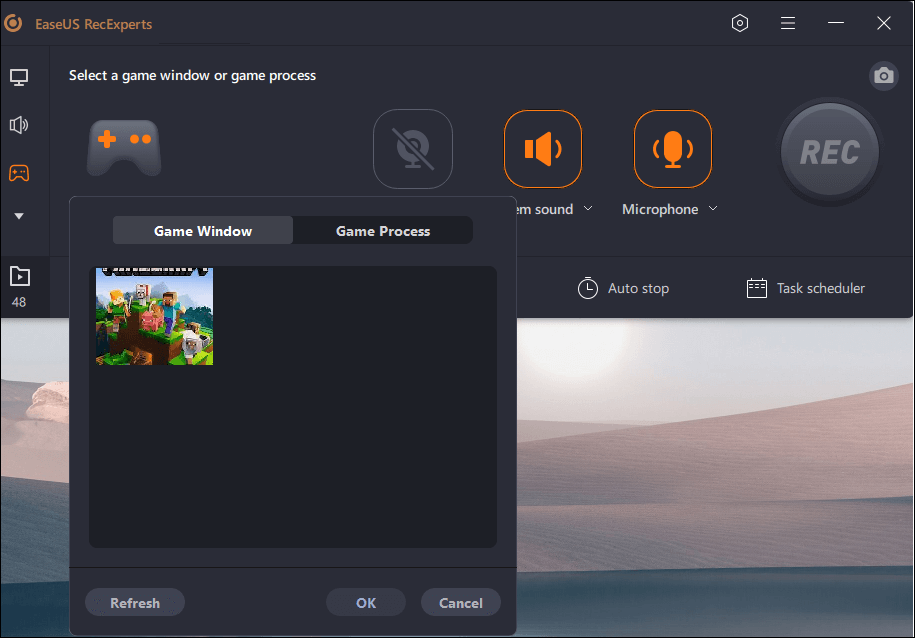 Step 4. You will see a small bar showing the time of your record. If needed, you can take screenshots in recording, or set the specific time to stop the recording by clicking the "Clock" icon on the toolbar.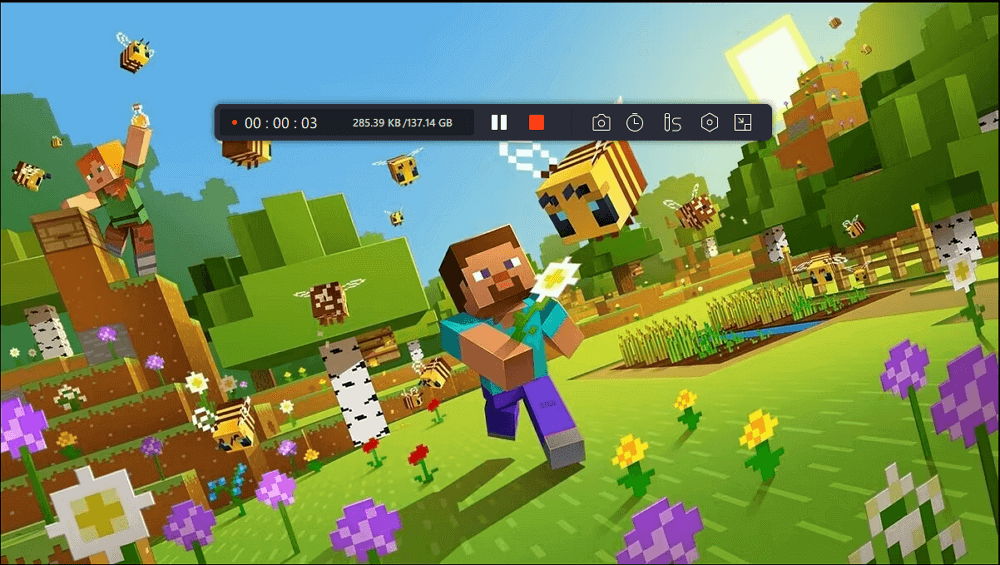 Step 5. Once done, you can watch and edit the recorded footage with the built-in video editor. On the recorded video, you can trim the recordings as you want.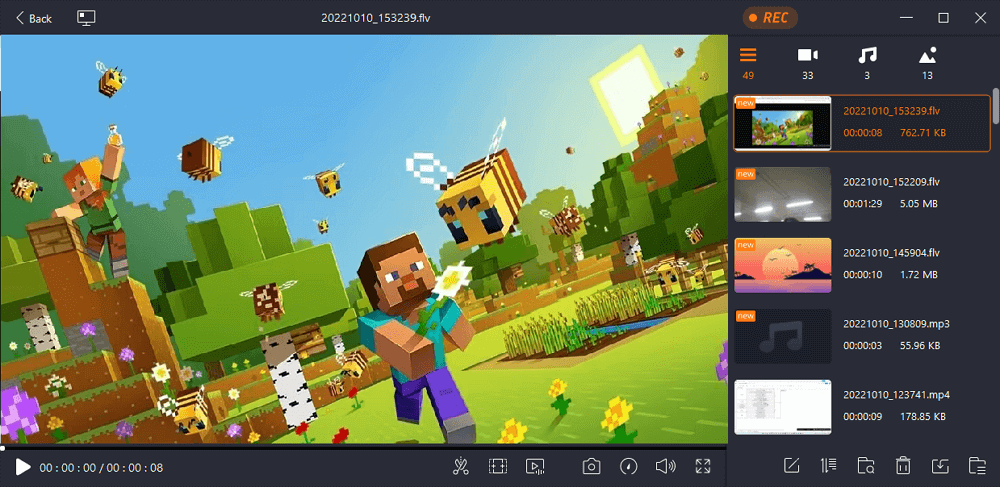 Record Genshin Impact with GeForce Experience
GeForce experience is one of the best game recorders. This tool helps optimize the system and aids in enhancing the display's look. Therefore, you may personalize the gameplay looks with quick game filters to seize top-notch gaming sessions.
You may also conduct a wide array of things with this tool besides recording the screen. Such an extraordinary tool supports 8K HDR shadow play recording that can easily be activated after pressing Alt+F9.
So, you may take quick snaps from the recordings and share them. You need to record a game video to stream it anywhere you want. Therefore, with GeForce, two solid ways are there to record Genshin Impact while playing it.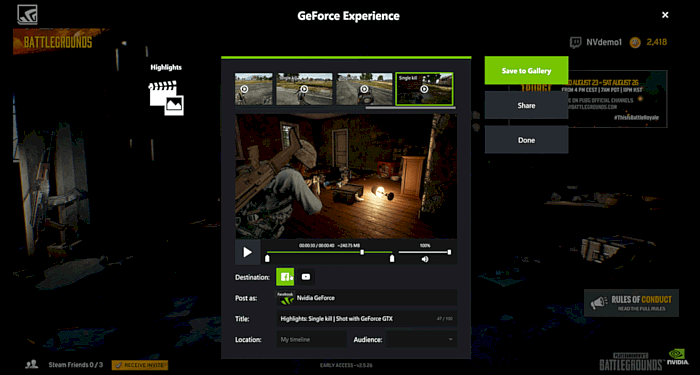 Step 1. The first step involves doing it manually via the GeForce interface.
Step 2. Open the tool, and search for the record option from the overlay. After that, you may start recording the game in your preferred quality.
Step 3. You may always configure distinct video and audio quality settings in the application. On the other hand, you may also start the recording by hitting Alt+F9, which will start quickly.
Record Genshin Impact with Radeon ReLive
Radeon ReLive lets users stream, capture, and take a screenshot on a laptop. Therefore, capturing Genshin Impact using this software is hassle-free to configure and has a minor impact on the game performance gauged in FPS. On the other hand, the seamless recording feature of Radeon ReLive is recently supported on the below-mentioned AMD RadeonTM Series Graphics:
Radeon RX 500 Series
AMD Radeon R9 Fury, R9 300, R7 300 Series
AMD Radeon HD 7700 – HD 7900 Series
Radeon VII
Radeon Pro Duo, and others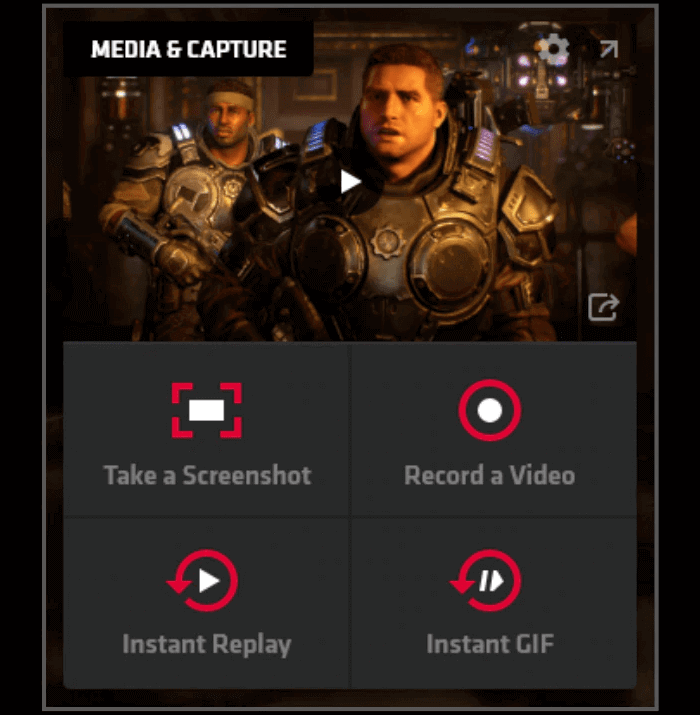 To use Radeon ReLive, follow the steps below:
Step 1. Opt for the AMD Radeon software after right-clicking on the desktop. 
Step 2. Hit the "Gear" icon from the Radeon software, and then opt for "General" from the sub-menu.
Step 3. Under the "Media" and "Recording" sections of the software, there are options for recording and saving Genshin Impact. You can also press "Ctrl + F12" to take a screenshot of the gameplay.
 Tip

Radeon ReLive utilizes default Hotkey combinations, which can easily be personalized to match your choices, including "Save Instant Replay", "Toggle Toolbar", "Toggle Microphone", etc.
Record Genshin Impact with FBX
An FBX (.fbx) file should be used for transferring 3D geometry and animation data. Several programs enable high-fidelity 2D and 3D file viewing, tweaking, and exporting. FBX files produce television shows, video games, and augmented and virtual reality (AR/VR) experiences. It can also be used to record game with audio with simple clicks.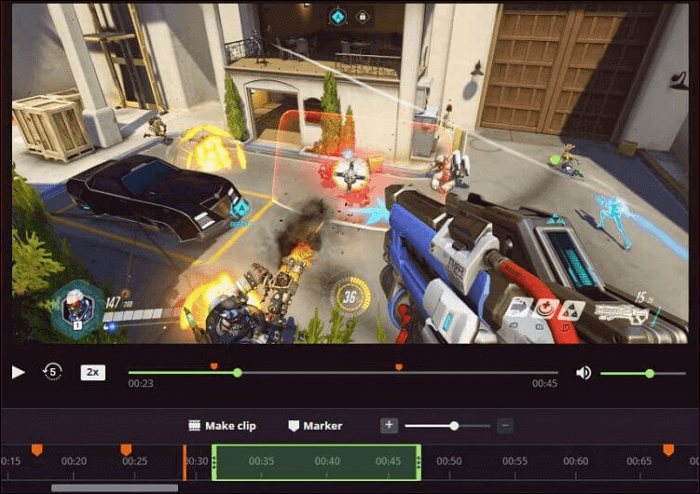 To record Genshin Impact using FBX, follow these main steps below:
Step 1. Start FBX on your PC, then opt for the Game capture mode after going to the settings' capture section.
Step 2. The gaming application Genshin Impact needs to be started. 
Step 3. A short while later, an FBX overlay will pop up on your laptop's screen.
The Overlay (HUD) portion of the Settings page allows you to adjust the overlay's location from its upper-left setting.
Step 4. In case you're up for the gameplay recording, pressing the Start / Stop Recording hotkey is essential. But you may use this keyboard shortcut: Ctrl + F12.
Step 5. The overlay will demonstrate the recording indicator, which indicates that the recording has been initiated!
The Settings tab's Overlay (HUD) section allows you to modify the data shown in the overlay. By configuration, the overlay will display the length of the recording and a prompt to hit the Stop Recording command.
Step 6. You may save the video by hitting the Start/Stop Recording hotkey when you feel the urge to pause or stop the recording.
The message "Saved" will appear in the overlay after some time. You can start recording again after the overlay changes to the standard one.
Step 7. The Recordings tab will display the video you've saved. To view it again, you may choose it from the list of recordings on the left.
Record Genshin Impact with Medal.tv
By pressing a hotkey, Medal.tv, which is running in the background, will automatically cut the final ten seconds to ten minutes of your Genshin Impact gaming. So, with the help of this efficient software, you can capture the entire match!
You can also use it to record Halo Infinite gameplay and other PC games. After recording, you can use this editor to turn the fantastic video clip into something you'll want to show your friends.
Follow the steps below to record Genshin Impact with Medal.tv:
Step 1. Download and install Medal.tv, named Medal.exe file.
Step 2. All you need to set your recording length, hotkey, and resolution.
Step 3. Play Genshin Impact and run medal in the background without dropping a frame.
Step 4. Clip the top-notch moments.
Step 5. Select the clip you want to edit and share on Medal.tv. Genshin Impact can be made more exciting by adding free music, making montages, using gifs and text, and doing other creative things.
FAQs about Recording Genshin Impact
Follow the FAQs below to record Genshin Impact:
1. How do I record on my PC with Genshin?
The app constantly allows you to customize multiple audio and video quality settings. Alternatively, you can immediately begin the recording by hitting Alt+F9.
2. Can medals record Genshin?
For the purpose of recording, editing, and sharing your Genshin Impact gameplay, download the Medal.tv desktop or mobile application. The last 10 seconds to 10 minutes of your Genshin Impact games are automatically clipped by Medal.tv, which runs in the background and may be activated with a hotkey. You wish to capture the entire contest. You are able to accomplish that, so there are no concerns.
3. How do I record video on my Genshin Impact IPAD?
The simplest game screen recorder for your iPhone and iPad is Screen Recorder - Record Game. You may quickly record your Genshin Impact gameplay and upload it to discord, twitch, or YouTube.
Conclusion
You can capture videos using a variety of screen recording software options that are readily available on the PC/Mac software market. This article listed the simplest screen recording software to use in 2022 to record Genshin Impact videos.
EaseUS RecExperts makes it simple to capture videos smoothly. Additionally, it provides numerous sophisticated capabilities, like the ability to add real-time annotations, schedule recording, and display the playing time of each recording. Purchase it immediately to begin saving your Genshin Impact highlight for all time!
About the Author

Melissa is a sophisticated editor for EaseUS in tech blog writing. She is proficient in writing articles related to multimedia tools including screen recording, video editing, and PDF file conversion. Also, she's starting to write blogs about data security, including articles about data recovery, disk partitioning, data backup, etc.