
Table of Contents

About the Author

Related Posts

Best Audio Recording Software
Short for Waveform Audio File Format, WAV is a standard audio file format used for raw and uncompressed audio. But if you are not familiar with WAV audio format, you might have trouble with WAV playback. If you are in such a situation, don't worry. This post is gonna help you. On this page, we will share with you some best free WAV file players, and help you play WAV files on different devices, like Windows, Mac, Android, and iPhone. Now, let's get started!
Best WAV File Player for Windows/Mac
Finding a powerful WAV player is necessary to open a WAV file on your PC or Mac. In the following, you will learn some best media player software that lets you play your WAV music file smoothly.
#1. EaseUS RecExperts
Compatibility: Windows & macOS
EaseUS RecExperts ranks top on the list of WAV music players because of its friendly user interface and multiple functions. Being a media player, it supports many common and popular formats, including but not limited to WAV, AVI, FLAC, MP3, OGG, etc., so you can use it to play WAV, FLAC, or other media files without any hassle. Besides, it provides some editing tools to modify and enhance your audio and video files as you want, like trimming and more.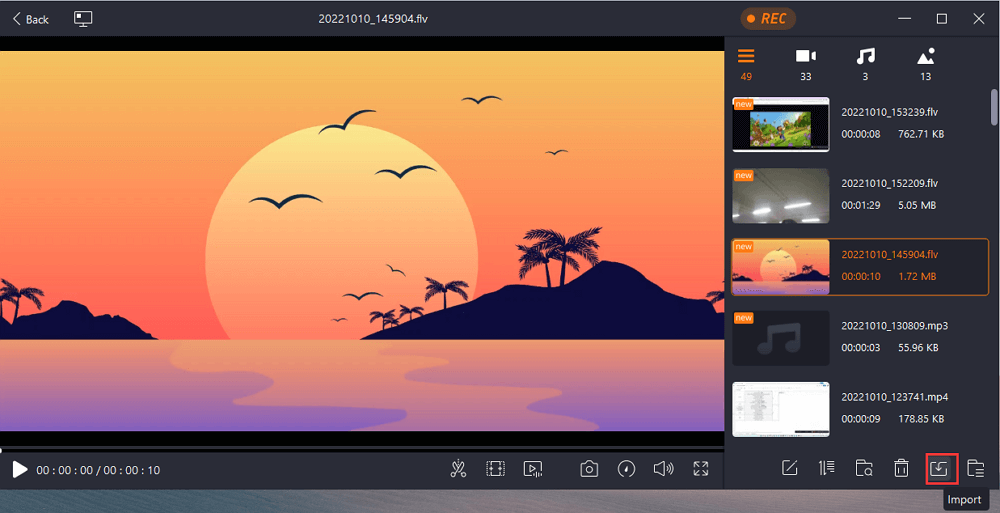 Apart from being a media player, it is also a Mac/Windows screen recorder that enables you to capture screens flexibly, from full screen to selected areas on your screen. With its help, you can even record streaming audio and save it as your favorite audio format to enjoy it offline. Just hit the below button to get this versatile software.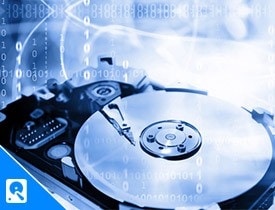 #2. VLC Media Player
Compatibility: Windows & Mac & Linux
VLC Media Player is a cross-platform and multifunctional program widely used worldwide. This software functions in playing and converting audio/video files, and recording screens. Here we will emphasize its features as a media player.
This freeware supports plentiful file formats, including WAV, NO4, MKV, AVI, MP3, WMV, and more, which means you can open any of them via VLC effortlessly. Besides, if you use it as a music player, you can create and manage music playlists, play songs with lyrics, and export M3U playlists.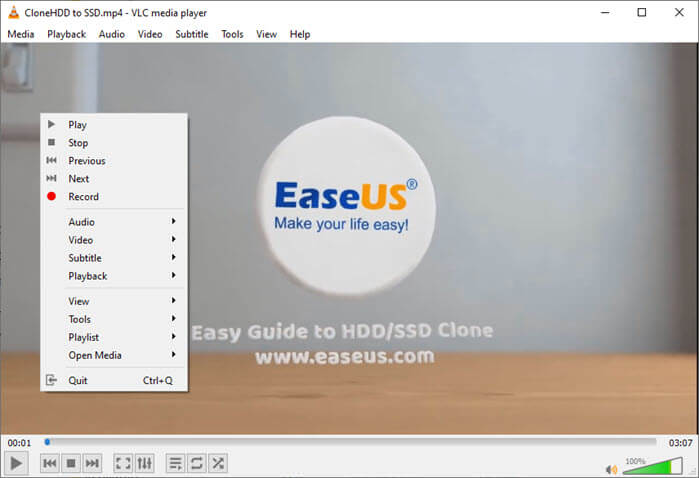 #3. Windows Media Player
Compatibility: Windows
For most Windows users who want to play WAV files, there actually exists a built-in WAV file player called Windows Media Player. To open the WAV file, you need to find the target file and double-click on it to start playing. Most importantly, unlike playing other files, you don't need to download any codec for WAV playback.
However, this free WAV player has a disadvantage in that there is no volume normalizing for WAV audio playback.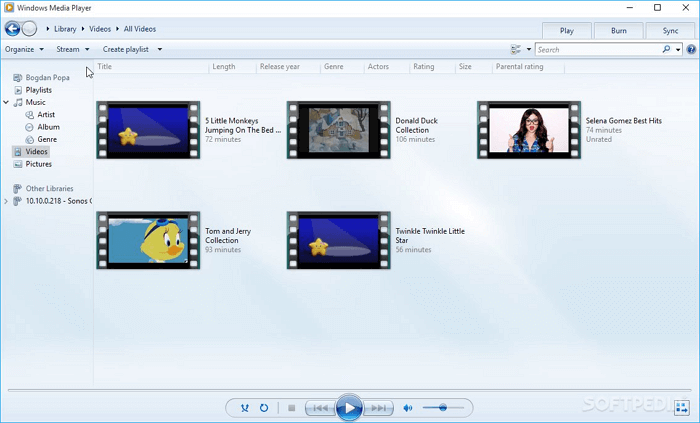 #4. Winamp
Compatibility: Windows & Mac
Another WAV file player for both Windows and Mac is Winamp. Apart from WAV, it also lets you play other music files in MP3, FLAC, WMA, MOD, MIDI, and more. While enjoying the music, you can rely on many other adjusting filters to customize the WAV audio playback experience. Music visualization, playlist creation, plug-ins, skins, and other features are also available.
Moreover, this freeware is capable of streaming and downloading, which means you can enjoy and save many music podcasts easily and quickly.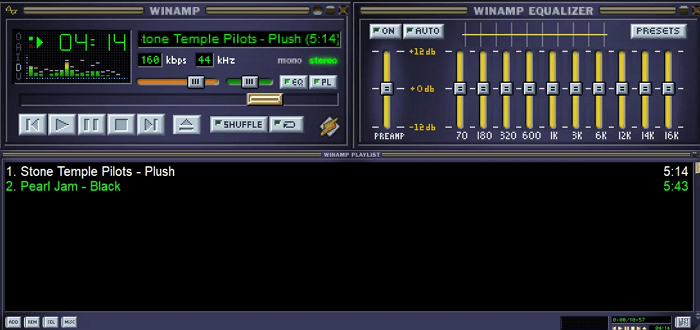 #5. Elmedia Player
Compatibility: Mac
Elmedia Player is a free multifunctional media player that can be taken as a WAV file player for Mac. It offers native volume control and language selection to improve your playback experience.
In addition to WAV, the media player for Mac also supports a great many audio and video formats, like FLV, MKV, FLAC, M4V, and even some unconventional files, including DAT, SWF, etc. As for playing videos, it provides a set of features like syncing audio with subtitles, configuring subtitles according to your taste, etc. To conclude, Elemdia Player is a good video/audio playback option.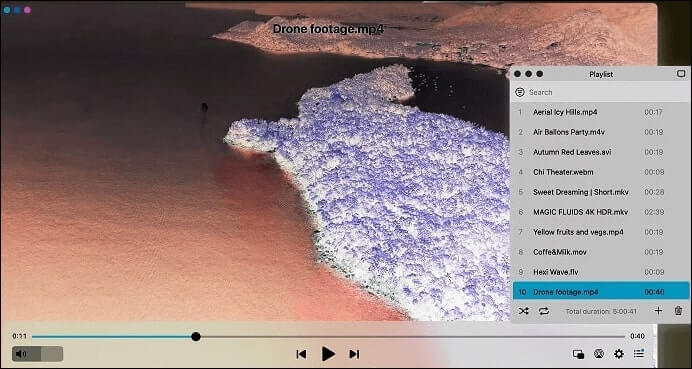 Best Free WAV Player for iPhone/Android
If you are an Android or iOS user who wants to open a WAV file, then you can find the solutions in this part. 
#1. VOX Music Player
Compatibility: Android & iOS
VOX Music Player is an excellent WAV file player for Android and iPhone. With this application, you can play WAV and other popular music files in high quality. Besides, it lets you play any audio files from your entire music collection and stream the music from some sites without limits, including Spotify, Radion, Qobuz, etc.
Most importantly, you can enjoy all the music with advanced audio settings, like equalizer, bass booster, bs2b, and many more.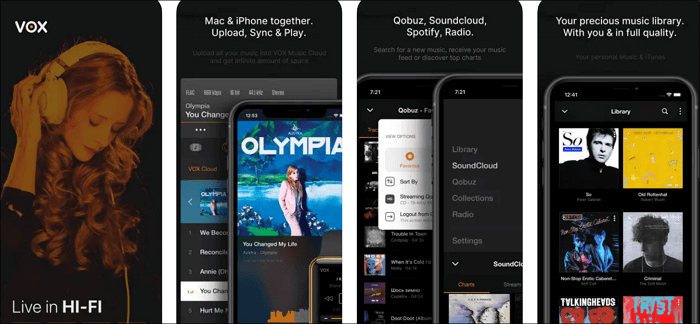 #2. MX Player
Compatibility: Android & iOS
MX Player is another WAV player for both iOS and Android users. This application allows you to import your local WAV files and play them in this application smoothly. This app provides millions of songs you can enjoy for free, including Hindi, English, Marathi, and more songs. You can find music for your every mood and create your own playlists.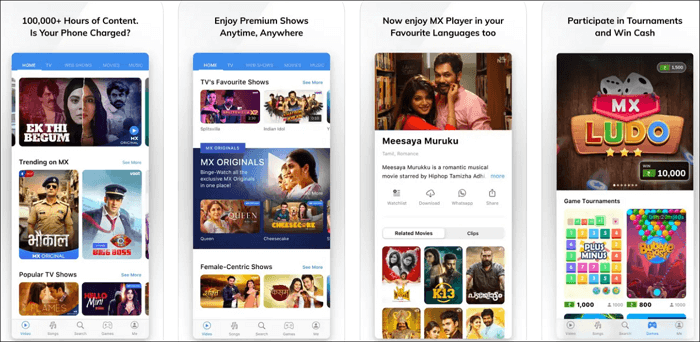 Editor's Final Words
On this page, you can learn some simple yet powerful WAV players. Whether you are using a PC, Mac, Android, or iPhone, you can always find the right one that suits your needs best here. If you need an all-in-one media program that combines media playing, screen recording, and editing features, look no more than EaseUS RecExperts. This program provides all the above features, so just click the below button to try it.
WAV File Player FAQs
1. What player can play WAV file?
Actually, there are a lot of music players that allow you to play a WAV file. Below are some of the most popular WAV players you can choose from:
EaseUS RecExperts
VLC Media Player
Windows Media Player
Winamp
VOX Music Player
Poweramp
2. Can VLC play WAV?
Of course, yes! VLC Media Player supports a wide range of media file formats and can play them without losing quality, including the WAV music file. To open a WAV audio file, just launch the VLC, import the target music file, and then click on the Play button. Once done, you can enjoy the fantastic music as you like.
3. Can MP3 players play WAV?
Not all MP3 players support opening WAV files. If the MP3 player that you use supports importing WAV files, you can use it to open and play WAV.
4. Does Windows Media Player support WAV files?
Yes. WAV is a common audio file format developed by Microsoft and that is usually seen on Windows PC. As the built-in media player on Windows, Windows Media Player supports the WAV format and allows you to open this file without effort.
About the Author

Jane is an experienced editor for EaseUS focused on tech blog writing. Familiar with all kinds of video editing and screen recording software on the market, she specializes in composing posts about recording and editing videos. All the topics she chooses