
Table of Contents

About the Author

Related Posts

Best Audio Recording Software
Rel
Updated on Mar 07, 2023|
min read
Although software such as OBS Studio plays a major role in the field of game recording and streaming media, if your computer is equipped with an AMD graphics card, you can download the Radeon Software Adrenalin provided by AMD to record the gameplay.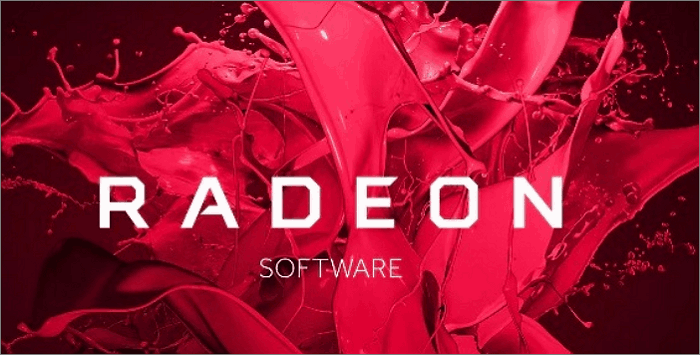 Radeon Software Adrenalin enables you to configure personalized streaming and screen capture functions. It can help you record gameplay efficiently and easily, with minimal impact on your computer performance, and the running process will not sacrifice FPS.
This article will show you the main features of Radeon and guide you on how to download it and how to record gameplay with Radeon. At the same time, if your computer is not equipped with an AMD graphics card or your Radeon does not work properly, we also bring you the best alternative for Radeon.
The Features AMD Radeon Software Provides
AMD Radeon Software has comprehensive functions and features. Here are some of its highlights:
Record desktop
Use Borderless Region Capture to record the selected application
Record microphone
Multiple recording resolutions are available
Allow setting of frames per second for video recording: 30 or 60
Support instant playback and in-game replay
Allow recorded clips to be set to GIF format
With the help of these functions provided by AMD, you can record all your favorite games with great ease.
Download and Enable Radeon
If you are using a laptop with an AMD graphics card, your computer already has AMD software pre-installed. However, the standard version of the software package does not include the function of Record&Stream, so you need to go to the AMD official website to upgrade the software package.
If you are using a desktop computer with an AMD graphics card, you need to download the corresponding software package directly from the AMD official website.
The specific operation steps are as follows:
Step 1. Navigate to AMD Drivers and Support page and download the Radeon software package.
Step 2. Run AMD Installer and select Install Radeon ReLive at the end.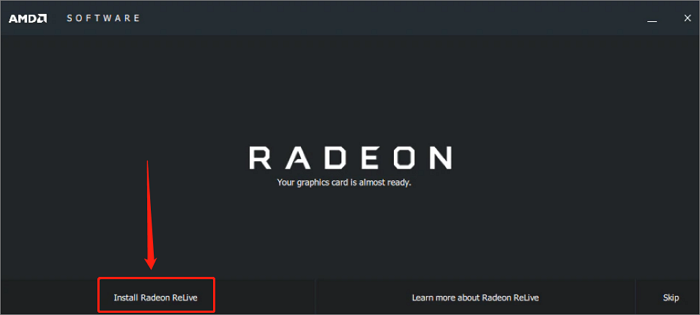 Step 3. Restart the system, open the AMD Radeon Settings and hit the ReLive option.
Step 4. Change the button to "On" to enable ReLive.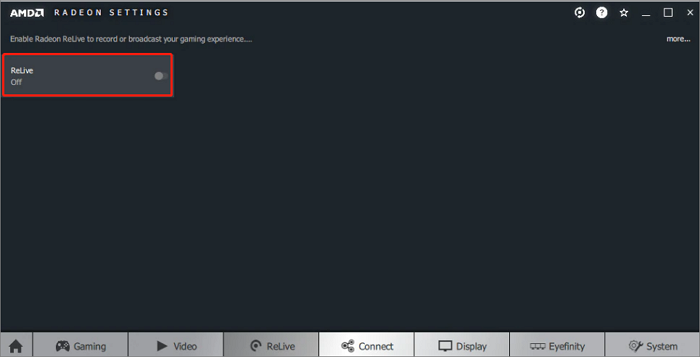 After successful activation, Radeon ReLive will provide many customizable settings, which you can freely access and make a function selection.
How to Record Gameplay with AMD Software
After successfully installing AMD Radeon Software Adrenalin, to use the functions in Radeon Software to record games, please follow the detailed steps below:
Step 1. Move to your desktop, right-click your mouse and choose the AMD Radeon Software option.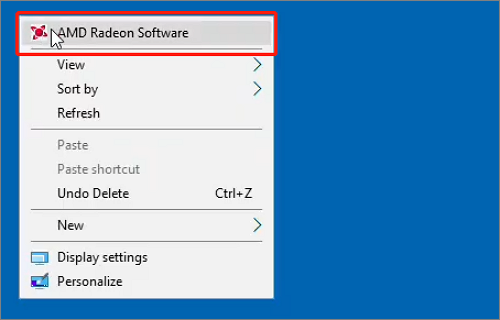 Step 2. Click the Gear icon and select the General option on the pop-up window.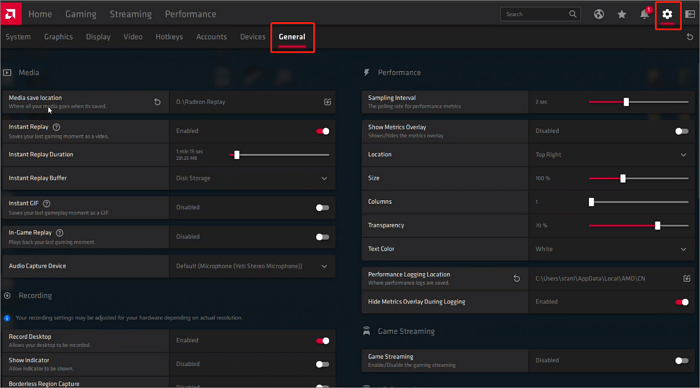 Step 3. You should configure the following recording options according to your needs.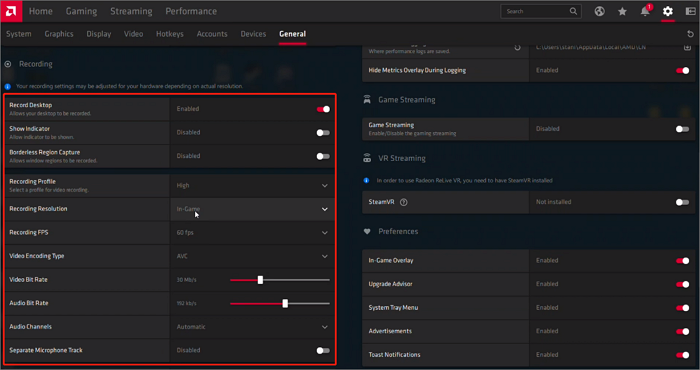 Step 4. Then hit the Hotkeys option and reset or remember the Toggle Recording hotkeys.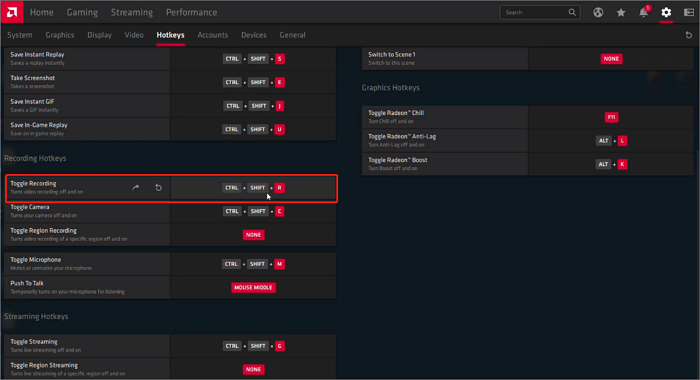 Step 5. Now you can record gameplay with Radeon by using the hotkeys easily.
Bonus: The Best Radeon Alternative for Windows/Mac
Although AMD Radeon Software is powerful, it has shortcomings that have not been solved. It often causes unknown errors, resulting in AMD Radeon Software recording missing or not working. Also, Radeon can not record the mic track separately too.
In order to avoid problems with Radeon and being unable to record games, we provide you with the best gaming clipping software, EaseUS RecExperts.
EaseUS RecExperts is a versatile screen recorder that can provide professional game recording modes. It also provides a variety of custom settings and will not affect your computer performance like AMD software. It can easily record all 2D or 3D games and even record 144 FPS gameplays without affecting frames. EaseUS RecExperts also supports users to record games and faces at the same time and can enhance voice effects. Most importantly, it also allows you to edit in real-time during the gameplay recording process, which is stable, safe, and easy to operate.
Now let's follow the tutorial below and record gameplay with EaseUS RecExperts.
Step 1. Start the gameplay you want to record and launch EaseUS game recorder. Next, select the Game mode.

Step 2. Click the nut icon to open the Settings window, and then click on "Video" to adjust the frame rate (from 1 to 144), video quality, format, etc. 
In addition, you can click on the "Game" button to change some game overlay options. Once done, click "OK".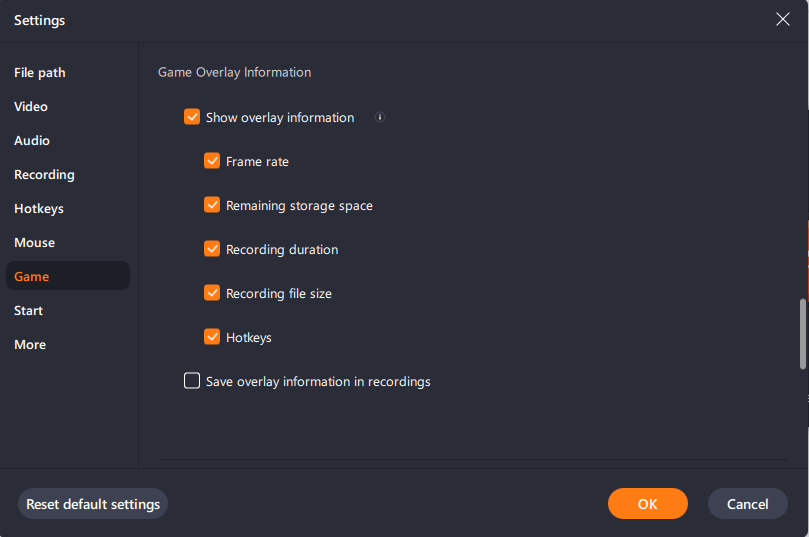 Step 3. Go back to the Game mode interface and click "Select Game" to choose the gameplay you want to capture. Next, click REC to start your game recording.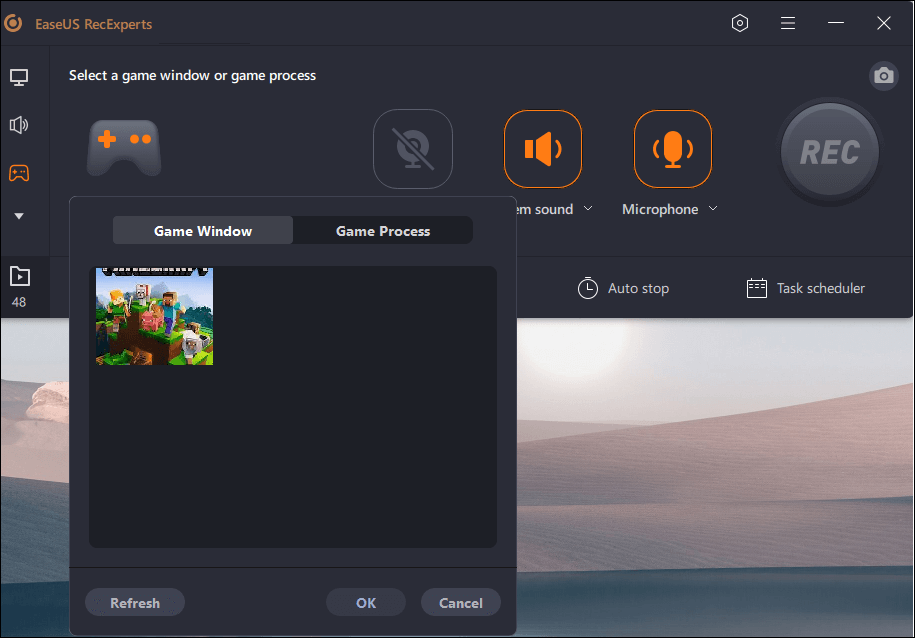 Step 4. You will see a small bar showing the time of your record. If needed, you can take screenshots in recording, or set the specific time to stop the recording by clicking the "Clock" icon on the toolbar.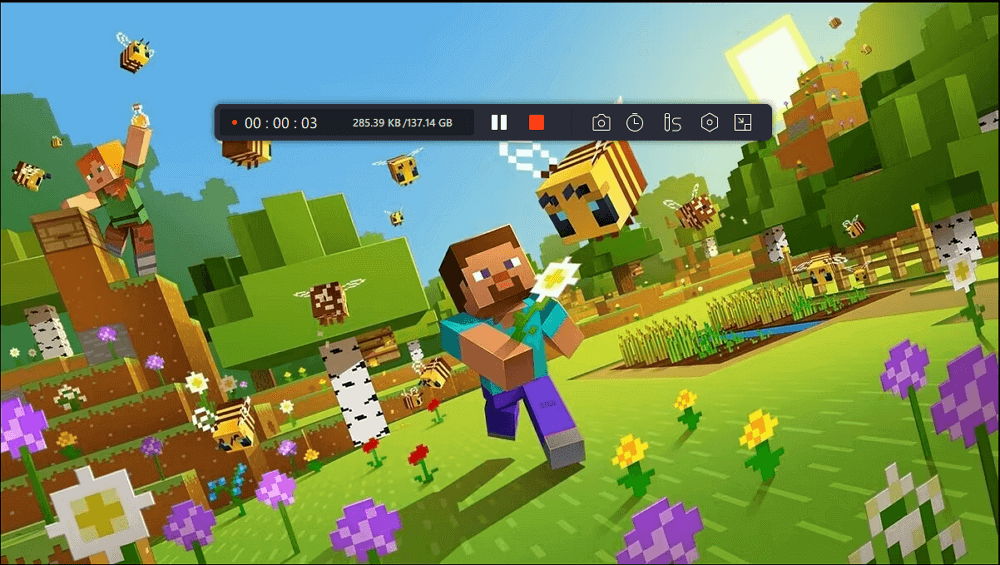 Step 5. Once done, you can watch and edit the recorded footage with the built-in video editor. On the recorded video, you can trim the recordings as you want.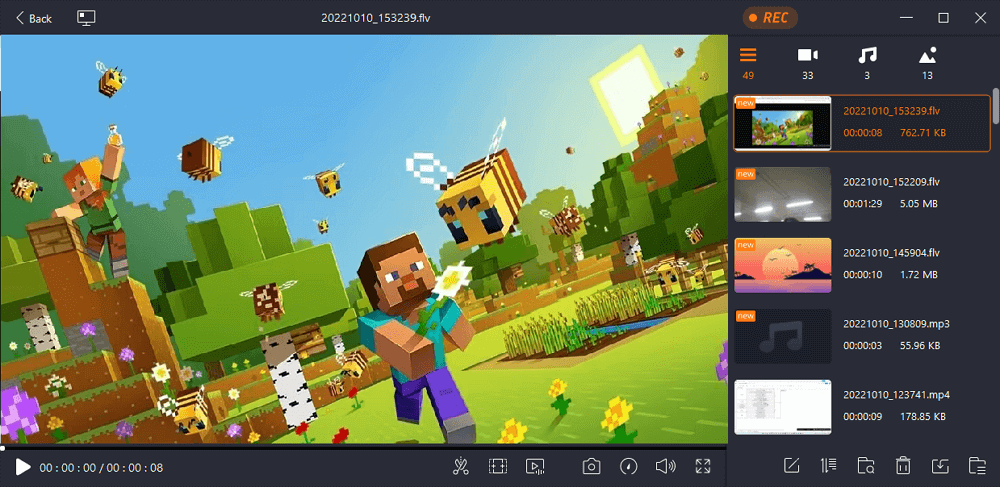 Conclusion
If your computer is equipped with an AMD graphics card, it is the best choice to use the feature-rich Radeon software provided by AMD to record gameplay. This post has shown you how to record gameplay with Radeon. However, if you do not configure an AMD graphics card, or if you find that Radeon is not working properly, you can try the best Radeon alternative EaseUS RecExperts. It is an excellent screen recorder and can also provide an excellent gameplay recording experience.
FAQs
1. Is AMD screen recording good?
Yes, the AMD screen recording is good. If you configure your computer with an AMD graphics card, the Radeon software provided by AMD will be the best choice for screen recording. It not only has many functions but also runs stably. It will not affect the performance of your computer during recording.
2. Where do AMD recordings go?
You can right-click your desktop and open the AMD Radeon Software window. Hit the Gear icon and select the General option. Then you can find the Media save location setting. Now you can check where AMD recordings go and change the location with great ease.
About the Author

"Hi readers, I hope you can read my articles with happiness and enjoy your multimedia world!"