
Table of Contents

About the Author

Related Posts

Best Audio Recording Software
Looking for a free HD video player that will work on your Windows or Mac computer? Check out our list of the top 6 free 1080P HD video players that will give you the best playback quality. Whether you're watching 1080P movies, TV shows, or home videos, these players will ensure you have a great viewing experience. Plus, they're all completely free to use! So don't wait any longer - start streaming today!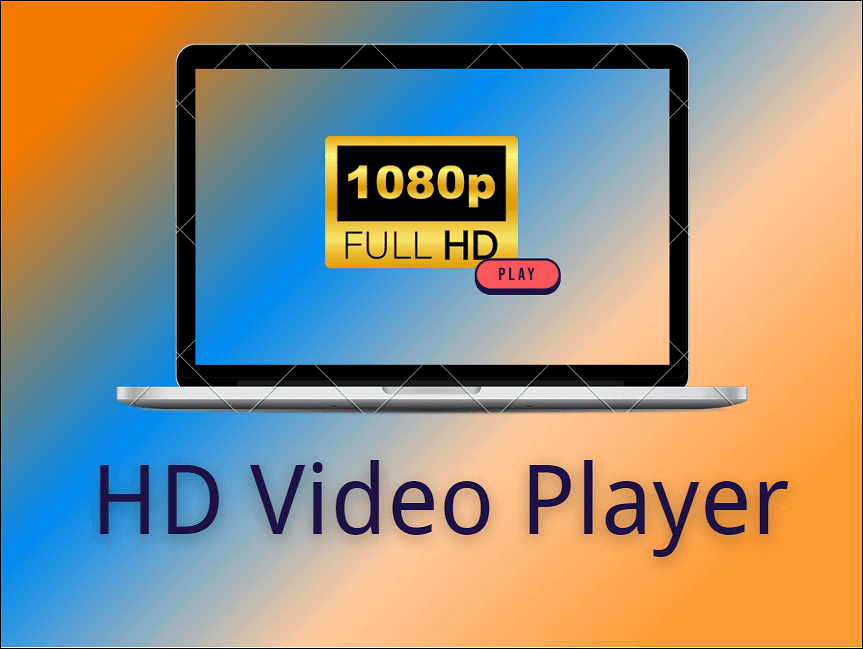 #1. EaseUS RecExperts
EaseUS RecExperts ranks top of our HD video players' list. Supporting various definition videos, it lets you play and enjoy 720P, 1090P, or even 4K videos without compromising quality. Also, you can freely adjust the playback speed according to your needs, as this video player with speed control allows you to change it from 0.5X to 2X in one click. As a professional video player, it supports a wide range of audio and video formats, making it easy to enjoy any media file.
Apart from that, it is also an excellent screen recorder, letting you do any screen recording-related activities effortlessly. Whether you want to record streaming videos or capture gameplay highlights, you can always rely on this software. 
EaseUS RecExperts
A versatile screen recorder, media player, and editor
Allow you to speed up video playback in 1.5X, 2X, and more
Provide a built-in trimmer to cut video or audio files
Enable you to capture still image from the video you are watching
#2. VLC Media Player
VLC Media Player is a free and open-source media player that supports a wide range of video and audio formats. It is also available for various operating systems, including Windows, macOS, Linux, and Android. One of the most popular features of this freeware is its ability to play HD video. This HD video player can handle videos with resolutions up to 4K, making it an ideal choice for watching movies or TV shows.
In addition, VLC Media Player also supports a number of audio formats, including MP3, FLAC, and WAV. As a result, it can be used as a music player as well as a video player. Overall, VLC Media Player is a versatile and user-friendly media player suitable for various needs.
Pros:
Completely free and open source
Let you play all kinds of videos with shortcuts
Support importing almost all common media formats
Combine video playing, screen recording, and media formats converting features
Cons:
The interface is not customizable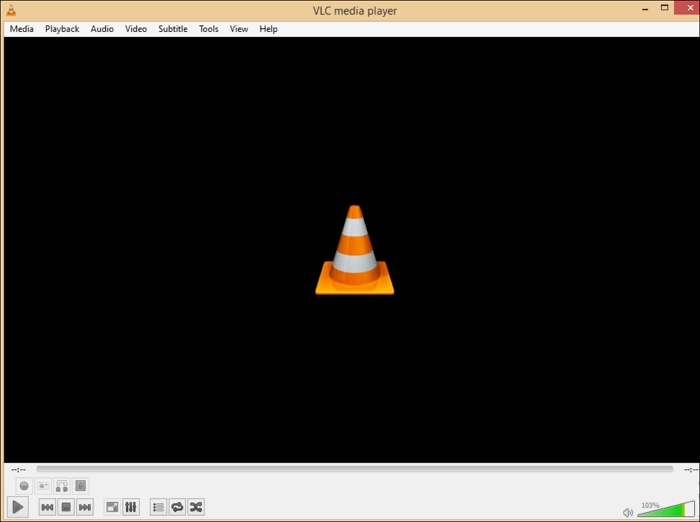 #3. KMPlayer
KMPlayer is a powerful and versatile 1080P video player that can handle a wide range of video formats, including popular file types such as AVI, MKV, and MP4. It offers an intuitive and sleek interface that makes it easy to navigate and find the desired video file. 
This video player comes with a number of features that make it an excellent choice for playing different-resolution videos. For example, it supports hardware acceleration, which can improve playback quality on slower devices. Besides, many other features are available, including frame-by-frame playback, picture-in-picture mode, customized skins, etc. Thus, whether you're watching a movie or TV show, KMPlayer provides a top-notch viewing experience.
Pros:
Available for Windows, macOS, iOS, and Android
Play 3D, 4K, or other videos vividly
Capture your desired screen and audio in the format you want
Cons:
There are a few ads while you are using it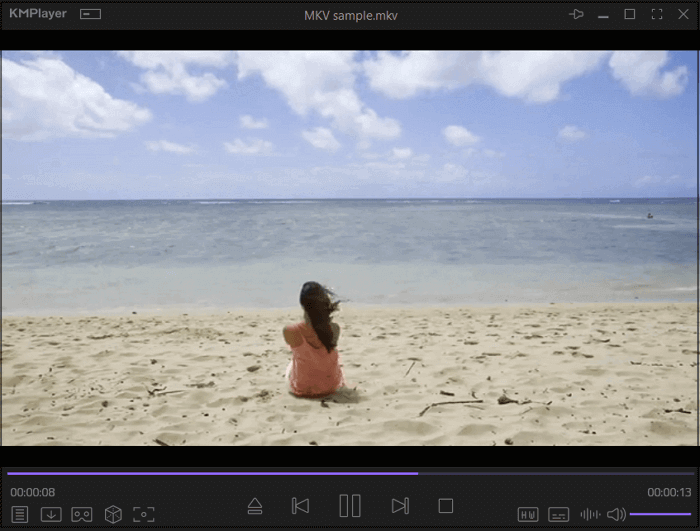 #4. GOM Player
GOM Player is a free media player that allows you to play videos in various definitions, including HD. It also offers a wide range of advanced features, making it one of the most popular video players.
With GOM Player, you can enjoy HD video quality without compromising performance or features. This program supports a wide range of video formats, including popular ones such as AVI, MP4, WMV, and FLV. In addition, it comes with a built-in codec library that ensures smooth playback of even the most resource-intensive video files. Perhaps this multifunctional video player offers full support for 360-degree VR videos, and this allows users to immerse themselves in the video content fully. 
Pros:
Let you find codecs and play damaged files on your PC
Search and sync subtitles for the movies being played automatically
Support playing 360-degree videos
Cons:
Not available for mobile devices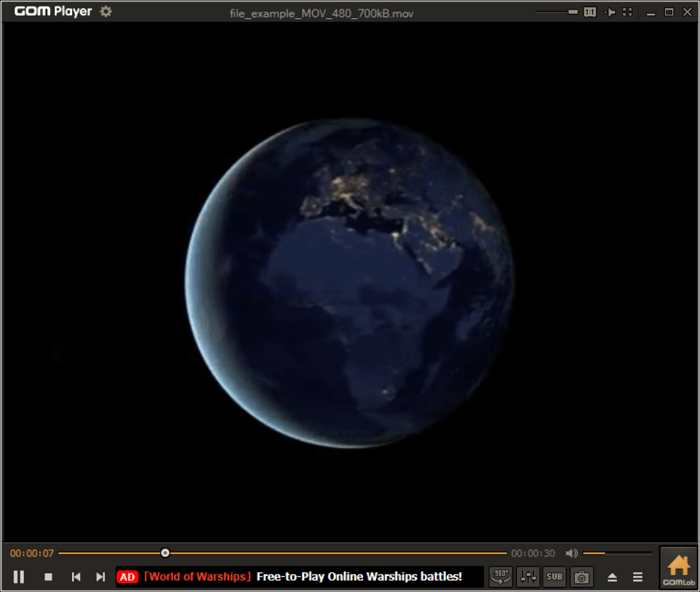 #5. PotPlayer
PotPlayer is a versatile HD video player that can handle just about any video format you throw at it. With support for high-resolution formats like HD, 4K, and 8K, this media player is ideal for watching movies and TV shows on your big-screen TV or monitor. 
But it is more than just a simple media player for Windows 10. This software also offers powerful features for power users, such as the ability to play back 360-degree VR videos, 3D videos, and live broadcasts, and even speed up video playback according to your needs. Plus, with its built-in support for all the popular file formats, PotPlayer makes it easy to watch your favorite videos regardless of where they're stored. Whether you're looking for a simple video player or a powerful multimedia tool, PotPlayer is worth checking out.
Pros:
Play videos with different definitions
Support open codec, making it easy to add whatever codecs users want
Allow you to bookmark your favorite scene or chapter
Cons: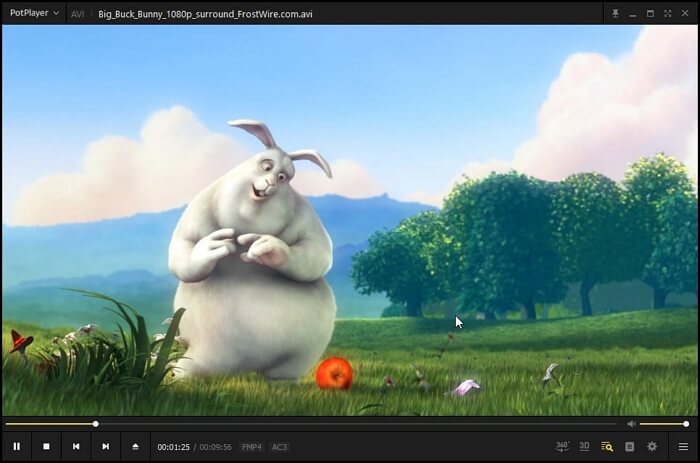 #6. Media Player Classic- Home Cinema
Media Player Classic - Home Cinema is a free media player that supports various audio and HD videos. The player has a customizable interface and allows users to control playback speed, subtitles, and other aspects of the video.
Additionally, this 1080P video player can be used to play DVDs and Blu-rays, including support for streaming online content. The player also includes a wide range of built-in audio and video codecs, making it an ideal choice for those who want a versatile media player. Overall, Media Player Classic - Home Cinema is a powerful HD video player that offers a great deal of flexibility and customization. Users will appreciate the ability to play almost any type of audio or video file, as well as the ability to stream online content.
Pros:
Support all common video and audio file formats available for playback
Worked as a DVB player, as well
You can customize it to fit your needs
Cons: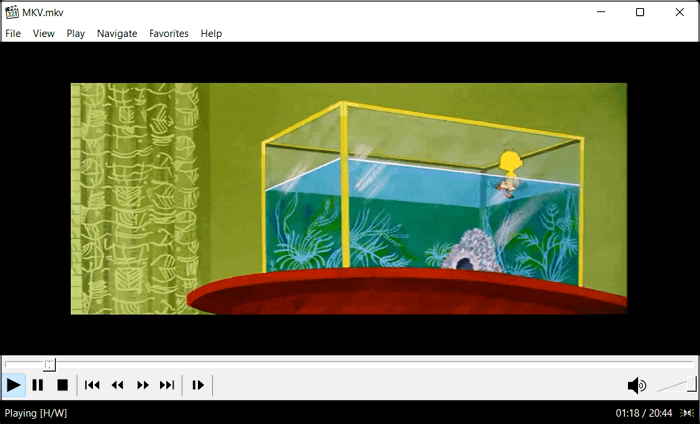 Editor's Final Words
As you can see, there are many great options for free HD video players. However, our favorite is EaseUS RecExperts. It supports 4K videos and provides an immersive experience with clear picture quality and excellent sound support. If you're looking for a reliable and user-friendly player, we recommend giving it a try.
FAQs About HD Video Player
1. What is 1080P HD Video?
A 1080P HD video is also called full HD video, and it has a high-quality video resolution of 1920 x 1080 pixels. 
2. How do I play a video in 1080p?
To play a video in 1080p, you must first find a reliable 1080P video player. Some popular software like EaseUS RecExperts, VLC Media Player, QuickTime Player, and others supports playing videos in 1080P.
If your video is in SD or lower definition, you also can use some video converters to convert it to 1080P video in a snap.
3. Which is the best HD video player for Android?
There are lots of HD video players for Android. Below are some recommendations:
VLC Media Player
MX Player
KM Player
321 Media Player
BS Player
About the Author

Jane is an experienced editor for EaseUS focused on tech blog writing. Familiar with all kinds of video editing and screen recording software on the market, she specializes in composing posts about recording and editing videos. All the topics she chooses