
Table of Contents

About the Author

Related Posts

Best Audio Recording Software
Quick Answers:
If you are in a hurry and want to find the best clipping software for Valorant, you can check the below fast navigation.
Are you familiar with the popular video game Valorant? If so, then you know how important it is to be able to clip and save highlights from your gaming sessions. To help gamers out, we've compiled a list of the best clipping software for Valorant that will allow for easy recording and capturing of those awesome clips.
Whether you're an avid gamer or just getting started in the world of Valorant, this post has got something for everyone! So read on to find out which pieces of clipping software for gaming can help give your game footage that crispy highlight treatment...
#1. EaseUS RecExperts - Best Choice
As one of the best PC clipping software, EaseUS RecExperts has enjoyed great popularity worldwide and helps most users create countless excellent clips in gaming. So, to some degree, it is also a great game clipping software that lets you clip Varolant, Fortnite, or other games with a few simple clicks. Besides, you are able to record Varolant gameplay in various FPS, including but not limited to 24, 60, and even 124. 
Apart from that, it also works as a screen recorder that enables you to capture anything on your screen with no watermark & no time limit. Below are more functions of this clipping software:
Available for both Windows and macOS
Allow you to clip gameplay with customized hotkeys
Provide a built-in video editor to enhance your Valorant clips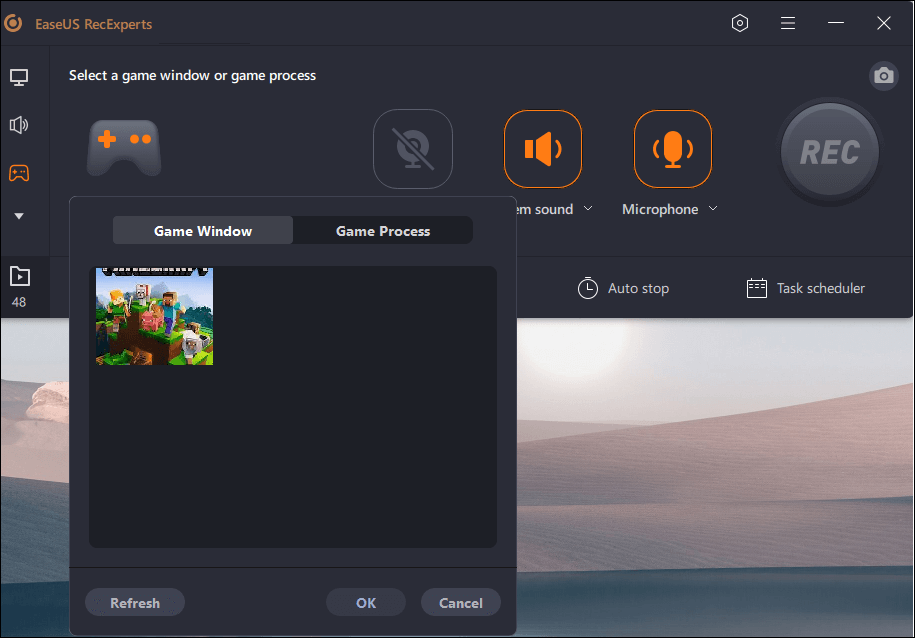 #2. Medal TV
Another Valorant clipping software is Medal TV, which has a great reputation on the market as the same as EaseUS clipping software. 
It allows you to record quality game video clips without dropping a frame on any Windows or Mac computer. Once you get the game clips, you can layer on a full suite of features to make the clips easy and rich on all of your devices, like trimming, merging, adding motion effects, etc. What's more, this software supports capturing clips ranging from 15 seconds to 10 minutes in up to 144FPS in 4K UHD.
Key features:
Support capturing game-audio only
Sync video or game clips to your phone instantly
Offer a wide range of video editing tools to make your clips stand out
Allow sharing clips to social networks
#3. Action!
If you are a heavy user of playing and recording gameplay, you must have heard of Action! It is a great game recording software that lets you create a game recording in superb HD video quality. While using Action to clip games like Valorant, you can display the game framerates, add a webcam, add live audio commentary, and more to make the clips attractive. 
If you are used to publishing your game clips to social services like YouTube and Facebook, you cannot miss this program, as it provides predefined exporting profiles for these social networks!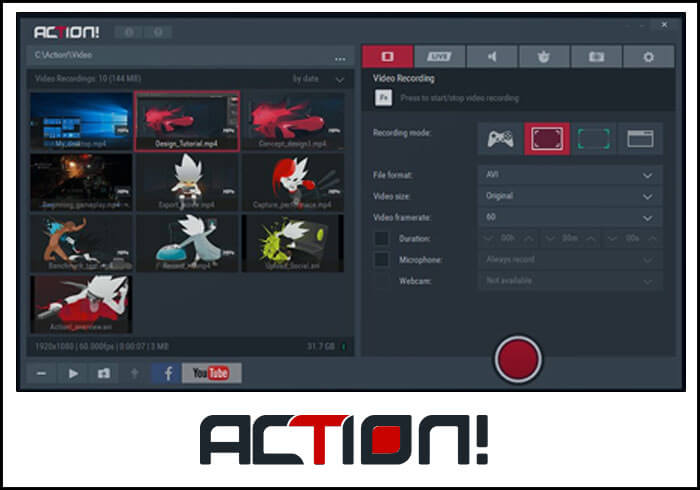 Key features:
It is user-friendly and stylish
Support for Logitech multimedia keyboards
Export your recordings in various formats
#4. Powder
Powder is another Valorant clipping software differing from other programs on the market. It clips the best highlights from your Valorant games automatically, which means you can always focus on winning. Apart from Valorant, it supports other 40+ popular games, like Fortnite, MW2, LoL, and more, and you can get fantastic game clips effortlessly with this software. Last but not least, when you have created game clips, you can directly share the videos in your Powder library to show your skills on social networks.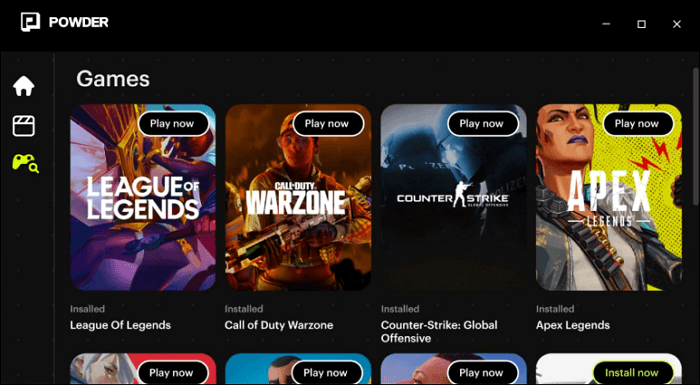 Key features:
Help you create video game clips automatically
Enahnce clips with montages tools
Support various gameplay
Support customizing hotkeys according to your needs
#5. ShadowPlay
ShadowPlay is a simple and free game clipping software for recording game clips. This freeware can clip almost all the gameplay in UHD 4K at 60 frames per second and 8K videos at 30 frames per second. The biggest advantage is that it supports hardware acceleration, which means it does not significantly impact gaming performance while clipping.
Plus, if you want to clip last 30 seconds on PC for your gameplay to share on Facebook or other social sites, you can set a hotkey to complete the task.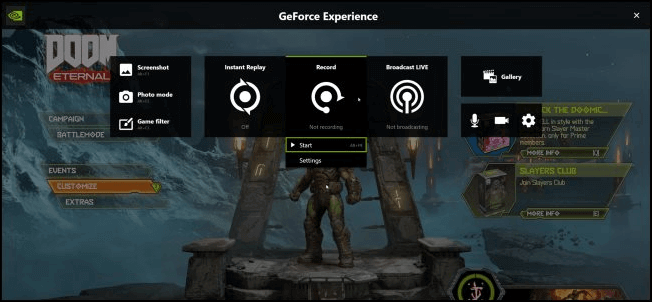 Key features:
Completely free
Support recording gameplay in 8K
Offer hardware acceleration
Allow live streaming to YouTube, Facebook, and Twitch
#6. Gazoom
The last clipping software for Valorant is Gazoom. It offers a one-stop solution to clip, review, edit, and share your game clips. You can choose to create your game clips manually or make the clips with its smart capture feature. When you are done, you can choose to save these clips in its smart storage so that you can access them on your mobile device at any time.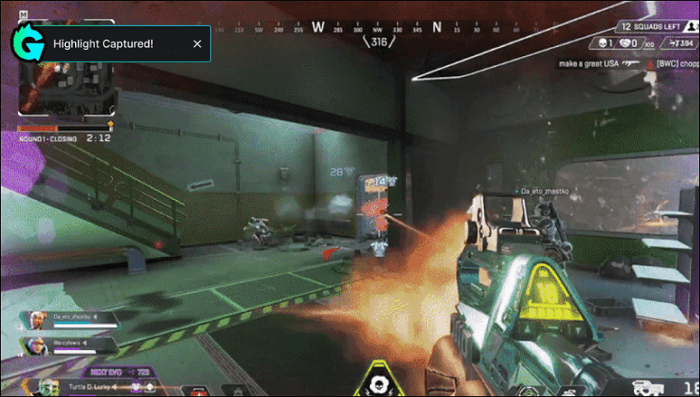 Key features:
Record your gameplay clips automatically
Allow you to capture game clips with audio, and there will be no more annoying background noises 
Record gameplay without losing valuable FPS
Let you share the gaming clips across Discord, Instagram, and more
Best Clipping Software for Valorant FAQs
1. What should I use to clip Valorant?
The easiest way to clip Valorant is to use Xbox Game Bar, a built-in clipping software on your PC. Just press Win + G to start your task. However, if you want to enjoy more advanced features, you can use some third-party programs like EaseUS RecExperts, Action, and more.
2. What is the best recording software for Valorant?
There are many recording software for Valorant, like EaseUS RecExperts, Xbox Game Bar, OBS Studio, FBX game recorder, and more. Each one has its advantages and disadvantages. If you are a professional and prefer open-source software, you can take a look at OBS.
However, if most of you want to create a high-quality Valorant recording with no hassle, EaseUS RecExperts should be your first choice. It provides a great game recording feature that lets you record up to 124 FPS without lagging and then export your recordings in various formats for uploading or sharing.
3. What is the best software for clipping Games?
Below are some recommendations for gaming clipping software:
EaseUS RecExperts
Xbox Game Bar
OBS Studio
Medal.tv
ShadowPlay
Fraps
Bandicam
Final Words
As you can see, there is much best clipping software for Valorant, and you can easily pick the one that best suits your needs and preferences. For novices who want to create high-quality Valorant clips, we highly recommend EaseUS RecExperts. It not only allows you to record Valorant clips but also lets you edit the clips with a built-in video editor. Now, you can hit the below button to get wonderful software!
About the Author

Jane is an experienced editor for EaseUS focused on tech blog writing. Familiar with all kinds of video editing and screen recording software on the market, she specializes in composing posts about recording and editing videos. All the topics she chooses