
Table of Contents

About the Author

Related Posts

Best Audio Recording Software
Quick Navigation:
World of Warcraft is an online game that lets its members role-play and complete missions. Do you want to know how to record World of Warcraft as a gamer? Would you like to make a video of yourself playing WOW and post it on social media to share your gaming experience? This article will discuss some excellent game recording software, and show you how to record World of Warcraft on your PC for free.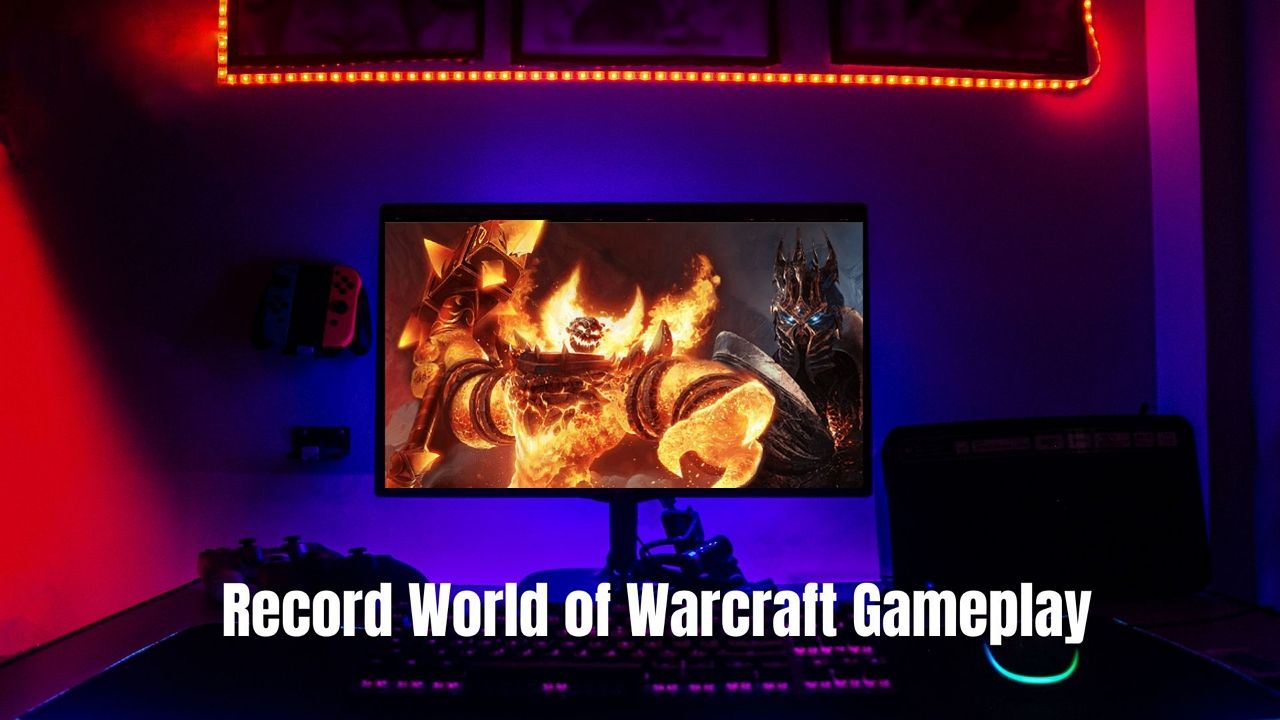 How to Record WOW Gameplay on PC (No Lag & No Time Limitation) 
EaseUS RecExperts is among a PC's most widely used game recording programs. Using this software, you can record various high-quality games in 4K UHD resolution and have flexible frame rate options. While recording gameplay on PC, you also can capture the system and microphone sound, and your webcam to record the game and face, making the gaming video quite clear.
Moreover, this Windows screen recorder provides high-quality screenshots of gaming footage. In addition, without having to download any additional software, you can edit the recordings using the built-in trimming tool. RecExperts can help users record any gameplay without lagging or watermarking. This software helps users record screens and gameplay with a few clicks. It has a user-friendly interface and is very convenient to use.
Features
Capture any area of the screen
Support for recording videos in 1080p and 4K
Possible to record League of Legends gameplay on a Windows computer.
Allows game, webcam, audio, and video recording
Here's how to record WOW gameplay in high quality:
Step 1. Launch the gameplay that you want to record. Next, open EaseUS RecExperts and click on the "Game" button on the left.

Step 2. Click on the "Select Game" option to choose a Game Window or Game Process. Then, you can enable the audio and webcam recording if needed. When all are done, click the big REC button to start the gameplay recording.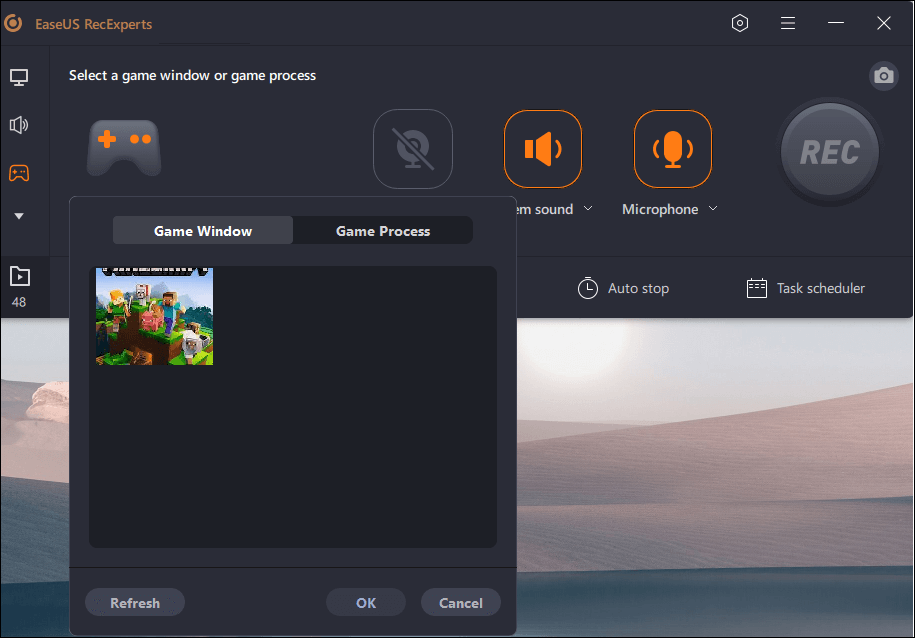 Step 3. A floating toolbar will appear, and you can pause or stop the recording. Besides that, the camera icon enables you to take a screenshot, and the timer icon lets you stop the recording automatically.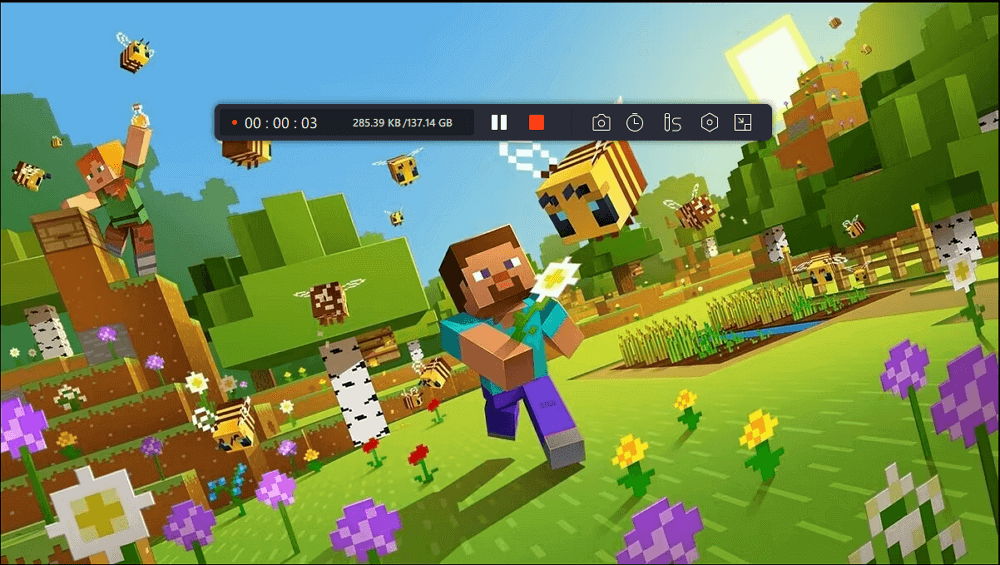 Step 4. After saving the recorded gameplay video, a media player will pop up. It gives you a built-in tool to trim the recording, extract audio from the video, and add an opening & ending part. You can find the tool at the bottom of the player.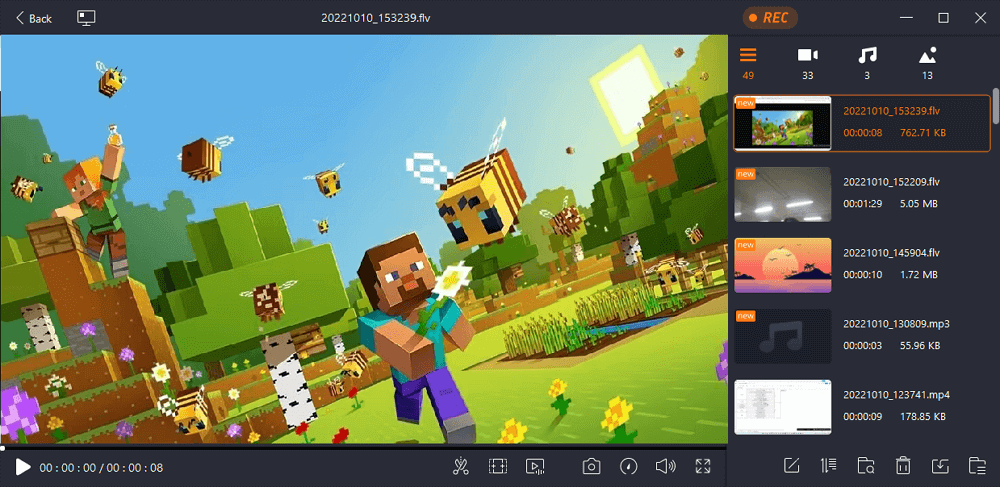 How to Record World of Warcraft Gameplay for Free via OBS 
OBS, short for Open Broadcaster Software, is a free and open source screen recorder for offline video recording and live streaming. This program may combine several audio and video inputs into a single output for creative video and broadcast applications. 
This freeware is primarily helpful for streaming, not simply game recording; thus, you may use it to stream World of Warcraft on all platforms available.
Step 1. When you launch the OBS application after downloading it, an auto-configuration wizard prompt will appear, allowing you to configure everything quickly.
Step 2. Select the + icon from the Sources tab from the OBS main menu.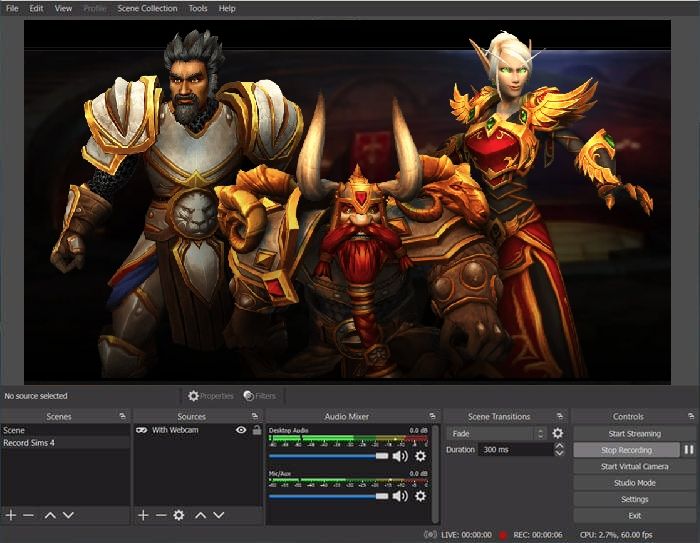 Step 3. Finally, choose Game Capture and type whatever you want into the field before confirming.
How to Capture WOW Gameplay using Bandicam 
Bandicam is a simple screen recorder application for Windows that can record anything on your computer screen as a high-definition video. Additionally, you can record a specific area of the PC screen or a game that uses DirectX, OpenGL, or Vulkan visuals.
It offers performance considerably superior to screen capture tools with comparable functions. Besides, this program will assist you in performing a screen capture with a high compression ratio while maintaining the video quality of the original work.
Step 1. Start by downloading the game recorder Bandicam. To record WOW gameplay, select the Game Recording mode. It is the best option for creating a high-quality video.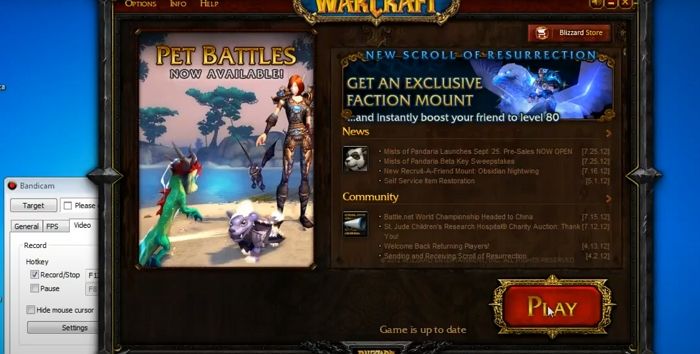 Step 2. Start playing World of Warcraft.
Note: Bandicam must be active for a steady operation before starting the World of Warcraft game. You can see the green FPS number displayed on the screen while a game runs in the Game Recording mode.
Under Bandicam's FPS option, you can adjust the FPS (frames per second). Visit the No FPS option on the recording target if you cannot view the green FPS number.
Step 3. To begin recording, press the F12 function key (or the Record button in Bandicam). The green FPS meter will turn red during the game recording.
Step 4. Press the Record button in Bandicam or the F12 function key to stop recording. Once done, go to Home > Video to view, edit, or upload the recorded videos.
Final Words 
So, this article covers 3 WOW gameplay recorders and demonstrates how to use them to capture World of Warcraft games. OBS and Bandicam are available to you if your computer's operating system is Windows 10/11. However, you may record WOW games in high definition using the EaseUS RecExperts tool for a better experience.
How to Record WOW Gameplay FAQs
Here are some frequently asked questions about the World of WarCraft game and its recording techniques.
1. Is World of WarCraft free?
You can play World of Warcraft for free up to level 20.
2. Can you play WOW without a subscription?
Yes, you can play WOW without a subscription up to level 20, and if you want to play past that, you will need a subscription.
3. What is the best software to record World of WarCraft?
EaseUS RecExperts, Bandicam, or OBS are the best tools to record World of WarCraft. However, EaseUS RecExperts is a lot better compared to others. Not only it's easy to use, but there are no time limitations, and no watermark is included; it also ensures recording any gameplay without lagging. The latter is one of the critical factors for smooth gameplay recording, especially when you need to upload it to a social website or when you live stream.
About the Author

Jane is an experienced editor for EaseUS focused on tech blog writing. Familiar with all kinds of video editing and screen recording software on the market, she specializes in composing posts about recording and editing videos. All the topics she chooses