
Table of Contents

About the Author

Related Posts

Best Audio Recording Software
If you are a Mac user, chances are that you've been searching for the best Mac webcam recorder that is compatible with your device. With so many options available, it can be intimidating to decide which one will serve your needs and give you the results you need. But don't worry – we've done all the heavy lifting for you!
In this article, we have compiled a list of our top nine picks for Mac webcam recorders after rigorous testing and comparison. Whether you want to record video calls or stream live shows, these webcam recorder software will get the job done quickly and efficiently. Read on to find out more about our best-in-class solutions!
#1. EaseUS RecExperts
When it comes to choosing the best Mac webcam recorder, EaseUS RecExperts should be your first choice. This Mac webcam recorder will enable you to easily record video from built-in or external webcam devices. You don't need to worry about the quality of the output videos, and this software can capture the webcam flawlessly. This feature makes it helpful for you to record various types of videos, including reaction videos, tutorial videos, and more.
Apart from that, it is also an amazing Mac screen recorder, which lets you capture your Mac screens in different modes, like the entire screen, a portion of the screen, or a specific region. If needed, you can even record screen and camera at the same time to create some tutorial videos professionally.
Key features:
An unlimited screen recorder that lets you record screen as long as you want
Leave NO watermark on your recordings
Support customizing background for webcam recording
Export recordings in various formats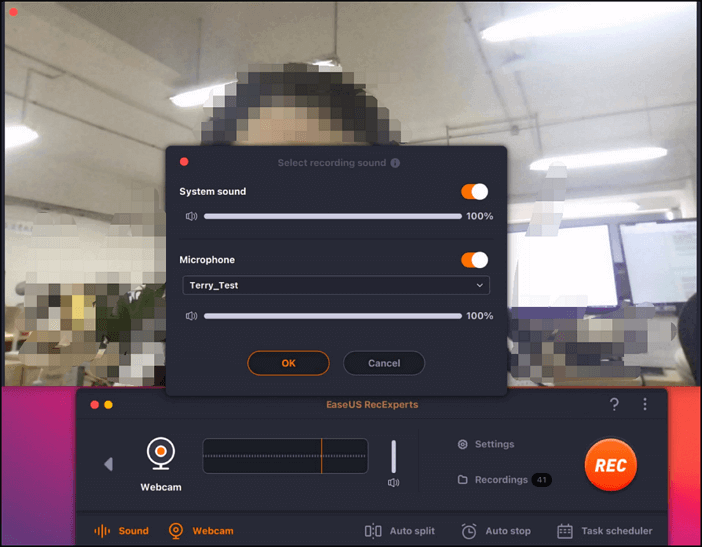 #2. Photo Booth
Photo Booth is a Mac webcam recorder that speaks for itself. The high-definition recording captures clear and high-quality videos using any mac laptop or desktop. It also has a wide array of filters and backdrops that can be used to enhance one's recordings or create new projects from scratch.
Besides, Photo Booth boasts professional sound and video quality, making this Mac webcam recorder an outstanding choice for content creators and everyday users. Whether you are just starting or are a full-blown influencer, there is something for everyone with this free webcam recorder for Mac!
Key features:
One-click to record webcam videos on your Mac
Provide powerful editing tools such as cropping, cutting, brushing, and more
Let you share the recordings or images directly using AirDrop, Mail, Messages, iCloud, or your favorite social network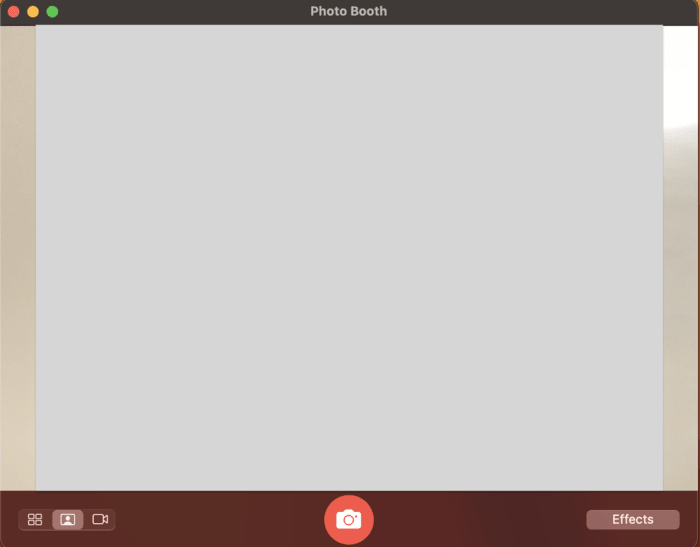 #3. QuickTime Player
QuickTime Player is a tool you can use to record webcam on Mac. Developed by Apple, this free Mac webcam recorder is an easy-to-use application that allows users to capture videos and audio clips effortlessly. It also offers various file conversion tools and ways of easily sharing files.
What's excellent about QuickTime Player is its advanced recording features, making it easy to record lectures and meetings effortlessly without any installation or setup required. Additionally, users have the ability to fine-tune their recording preferences in order to get the most out of their mac webcam recorder. Whether for recording embarrassing moments or for capturing important life events, QuickTime Player enables mac users to do it all with ease!
Key features:
Easy-to-use and entirely free
Work well as a Mac webcam recorder and screen recorder
Provide trimming tools to cut down your recordings
Allow you to record webcam video from a connected Apple device like iPhone and iPad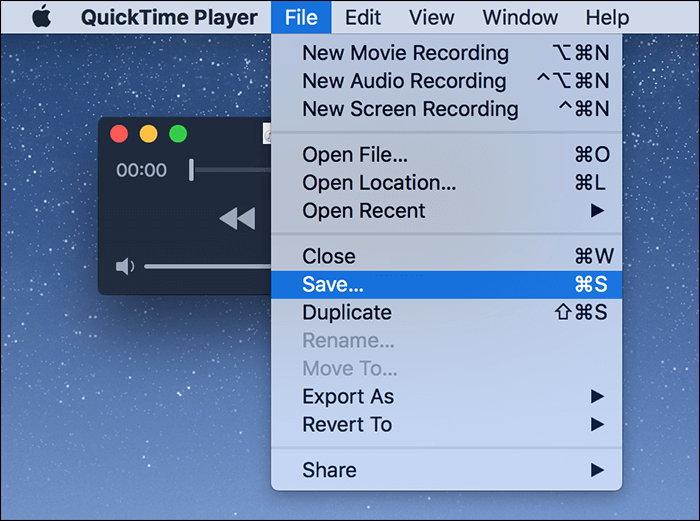 #4. OBS Studio
OBS Studio is an open source webcam recorder for Mac that enables you to capture professional-looking videos easily. It provides various features to customize the recording experience, such as better audio mixing and noise suppression, adjustable resolution and frame rate settings, filter effects, and more.
With OBS Studio, you can spatially adjust the sound balance between multiple recording sources and even separate each audio track onto its dedicated channel. This makes recording multiple people in a webinar or Zoom call easy! Whether you're a beginner looking for an easy video recording solution or a seasoned video editor looking for something more complex, OBS Studio has something for every mac webcam recordist.
Key features:
Free and open source
The videos recorded are of high quality
Supporting capture videos from multiple sources
Allow you to tweak all aspects of your recording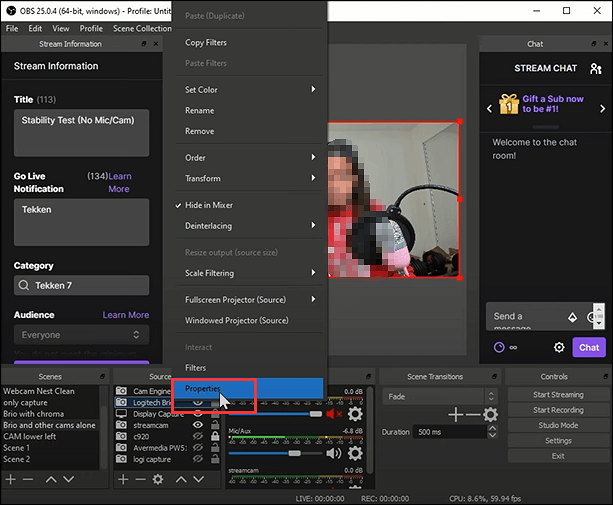 #5. Camwiz Webcam Recorder
Camwiz Webcam Recorder is an app that Mac users can download to record videos and images with their Mac webcams. With an easy-to-use interface, you can record both high-resolution images and videos without hassle. It also includes features like face-tracking and multiple filters that will help Mac users create stunning visuals for their projects or just for fun. Whether you're looking to snap a quick selfie or create dynamic video content, Camwiz Webcam Recorder is sure to provide Mac users with everything they need.
Key features:
Support built-in FaceTime and external USB webcam
Provide an auto-stop recording timer
Allow you to add timestamps during the recording 
Adjust video settings such as color saturation, brightness, and contrast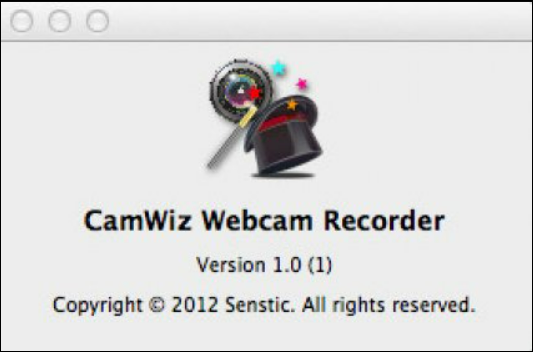 #6. Debut Video Capture Software
Debut Video Capture Software is the perfect choice if you're looking for Mac webcam recorder software that does more than just the basics. This robust mac app is ideal for creating professional-quality videos in seconds with its easy-to-use recording features. With its intuitive user interface and advanced features like customizable audio and video properties, a variety of output formats, and real-time video streaming, you'll be able to capture your moment in high definition with ease.
Plus, you can even take advantage of the webcam recording tool to make home movies directly from your mac. With its multitude of features, Debut Video Capture Software gives mac users the perfect tool for capturing their footage with unmatched accuracy.
Key features:
Provide a green screen tool to remove or replace the background
Allow you to adjust color settings, effects, video resolution, size, and frame rate before recording
Support recording webcam video and voice at the same time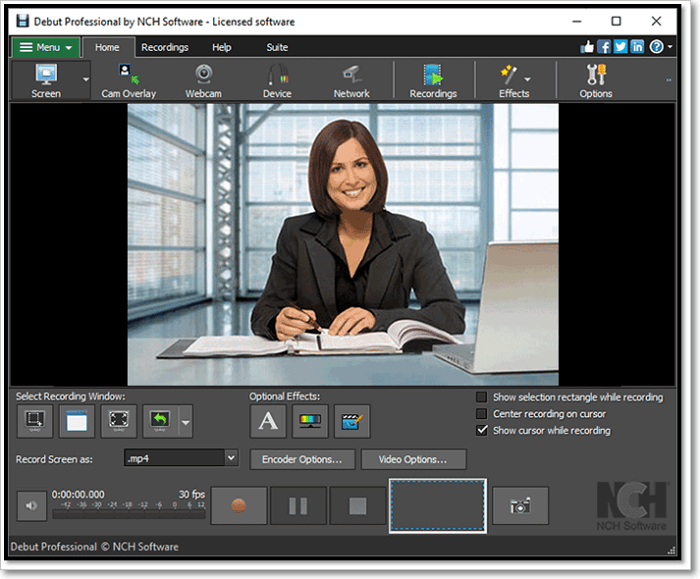 #7. Webcamoid
Webcamoid is an open-source Mac webcam recorder that offers a wide array of features for users to explore. From customizing your own video with unique effects and filters, to recording in high-quality resolutions, the possibilities are endless. You can even record from multiple sources at once and mix audio accordingly.
Moreover, Webcamoid also boasts a variety of audio/video processing tools so you can fine-tune and edit to perfection! With its user-friendly interface, anyone with basic software knowledge can get up and running in no time. Whether you're capturing videos for business or pleasure, Webcamoid can always help you complete all your tasks!
Key features:
Free and open source
Compatible with Windows, Mac, and Linux
Support recording virtual webcam videos with simple clicks
#8. Webcamera.io
Webcamera.io is the perfect Mac webcam recorder for all your video needs. It's easy to use and provides features like one-click video capture and recording, cloud editing and collaboration, and automatic access control, making it the go-to choice for those needing a long-lasting webcam solution.
With this Mac camera recorder, you can easily record videos of meetings, presentations, or conferences without worry - your recordings will stay secure in the cloud, and you can quickly share them with colleagues at any time with no hassle. Without a doubt, Webcamera.io makes mac webcam recording easier than ever before!
Key features:
No need to download and install it
Let you choose the quality, switch on mirror mode, or make it full screen flexibly
Save your output video file on your computer or in Google Drive or Dropbox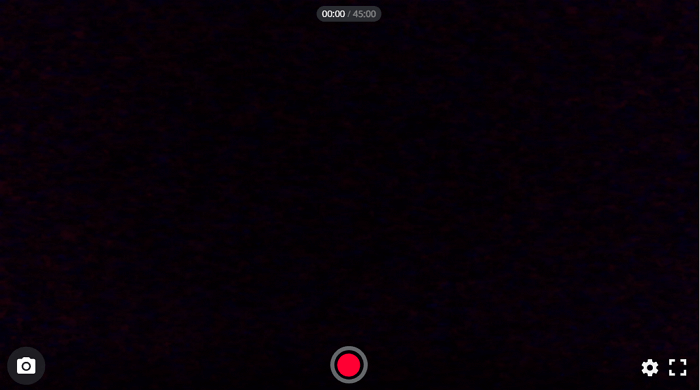 The Bottom Line
We've looked at the best Mac webcam recorders and shared our thoughts on each. If you're still undecided, we recommend giving EaseUS RecExperts a try - it's an easy-to-use webcam recorder with great features that are perfect for recording lectures, webinars, or conferences. Thanks for reading, and we hope this article helped you choose the suitable webcam recorder for your needs!
FAQs About Mac Webcam Recorder
1. Is there a video recorder on Mac?
Sure! There is a built-in video recorder on Mac, and it is called QuickTime Player. This software lets you record screens and videos on your Mac within a few simple steps.
2. How do I record video from my Mac with an external webcam?
Step 1. Connect your camera to your Mac
Step 2. Open a webcam recorder to start your recording
If you use Photo Booth, you can click Camera in the menu bar, then choose a camera
If you use QuickTime Player, you can click File > New Movie Recording, hold the pointer over the window, click the down arrow, then choose a camera
If you use a third-party webcam recorder, you can select the camera by following its on-screen instruction
3. Does Mac Have a webcam app?
Of course, yes! There are some webcam apps on your Mac, like Photo Booth, FaceTime, and more.
About the Author

Jane is an experienced editor for EaseUS focused on tech blog writing. Familiar with all kinds of video editing and screen recording software on the market, she specializes in composing posts about recording and editing videos. All the topics she chooses