
Table of Contents

About the Author

Related Posts

Best Audio Recording Software
PAGE CONTENT:
TikTok is a platform allowing users to make and post videos with music. The music offered is usually longer than 15s. Therefore, you need to trim the part you like before or after recoridng your videos. TikTok gives you the trimming feature to make the music shorter.
However, if you like the music of a posted video, you can download the video and trim the sound out with some third-party tools. In this case, a screen recorder free download can help you. Now, let's check how you can trim TikTok sound with the methods provided.
Simplest Guide to Trim TikTok Sound
TikTok doesn't allow you to trim the original audio. So, if you want to save the sound of a posted video, you can do it with EaseUS RecExperts. This is a Mac and Windows screen recorder that can record all activities on your device.
Aslthough it is mainly a screen recorder, it can trim videos on Windows and Mac computers with easy operations. What's more important, you can listen to the sound frame by frame before trimming, which should make the trimming more precise.
As a screen recorder, EaseUS RecExperts also offers many features in screen recording. Check them below.
Main Features:
Now, you can download EaseUS RecExperts and trim TikTok sound by following the steps below.
Step 1. Launch EaseUS RecExperts, and click on "Recordings" to open the audio trimmer.

Step 2. Import your audio file by clicking the "Import" button in the lower right corner.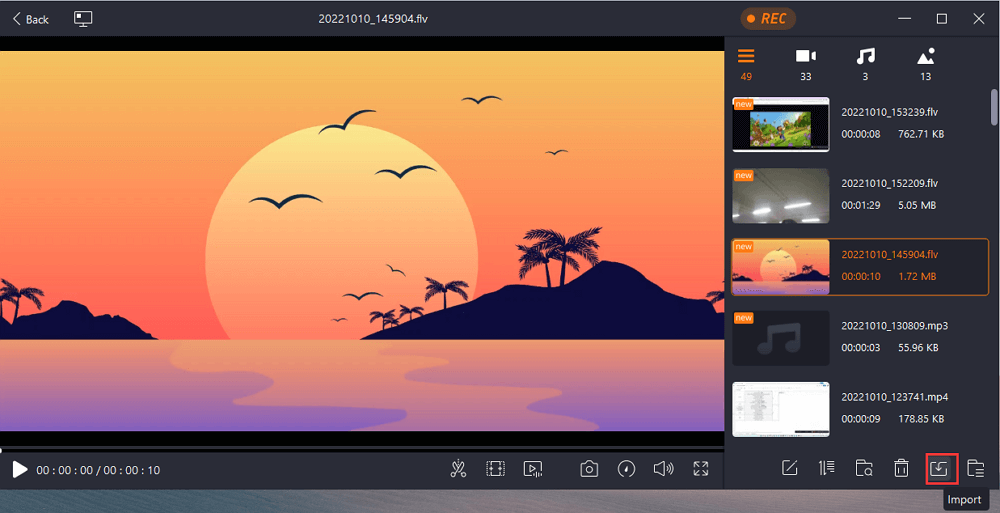 Step 3. Choose the scissor button to cut or trim your audio file. Once done, click "Save" to export the trimmed audio file.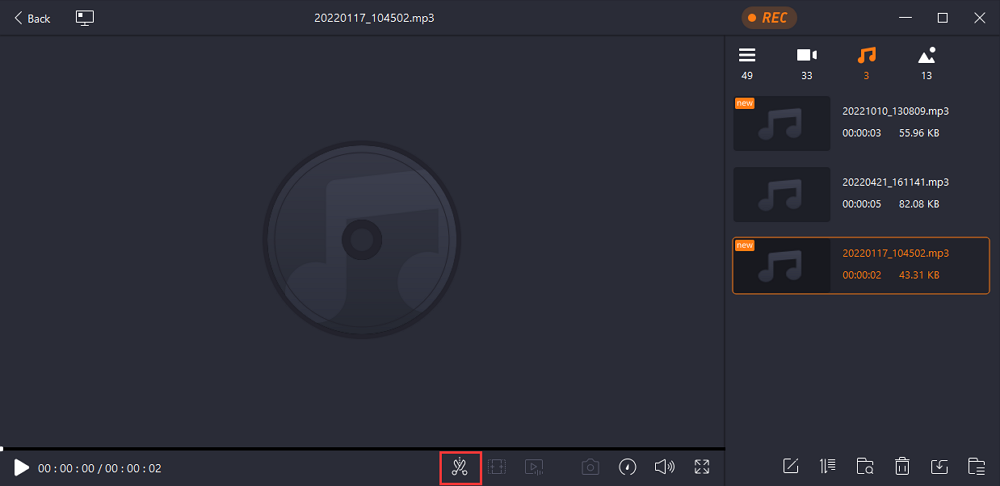 Trim TikTok Sound Before Recording
The platform allows you trim a TikTok video. In fact, you can also trim TikTok sound or music before or after recording a video. Here we focus on how to trim the music on TikTok before making a video. All you need is a phone and a TikTok account. Now, let's check the steps below.

Step 1. Launch TikTok and tap on the "+" icon in the bottom of the screen.
Step 2. Press "Add a sound" at the top to select the song you want.
Step 3. Trim the selected sound to the desired length with the scissors.
Step 4. If you are satisfied with the trimmed sound, tap the red checkmark to confirm. And the trimmed music will be saved and you can use it when posting a video.
Trim TikTok Sound after Recording
After recording a video in TikTok, you can choose the music clip to add it to your video. Just follow the simple steps below to trim a sound on TikTok after recording or uploading your own clips.

Step 1. Run TikTok and tap the "+" icon to record a video or upload one from your device.
Step 2. Click on the "Sounds" icon at the bottom-left to select music for your video.
Step 3. You can open the sound library and pick music from TikTok's library.
Step 4. When you select your desired one, you can trim it freely with the scissors symbol.
Trim TikTok Sound Using VLC
VLC is a free and open-source video player that plays files as well as DVDs, Audio CDs, VCDs, etc. MPEG-2, MPEG-4, H.264, MKV, WebM, WMV, and MP3 formats are all supported. As it is open-source, you can use it on Windows, Linux, Mac OS X, Unix, iOS, and Android.
Many people know that it supports many audio and video compression methods. But actually it can be used to extract sound from video. In this part, we will show you how to trim TikTok sound using VLC.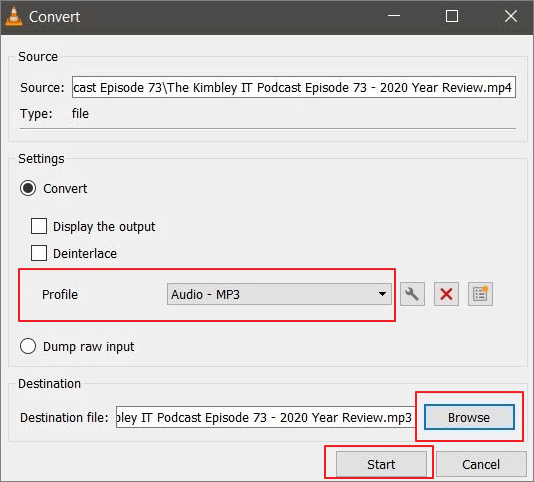 Step 1. Launch VLC media player and select Media from the toolbar. Then click "Convert/Save".
Step 2. Click "Add" in the "File Selection" box and select your TikTok video. Then click "Convert/Save".
Step 3. Select "Audio - MP3" from "Profile" and select "Browse" in the destination box. Save the audio to the location you want.
 Notice:

Don't forget to delete the MP4 file extension from the end of the file name before saving.
Step 4. Click "Start" and the audio will be extracted after.
Trim TikTok Sound FAQs
In this part, we show you some questions people often ask. The answers are also provided. Let's check them now.
1. How do you trim a sound on TikTok 2022?
We've given you the exact steps to trim a sound on TikTok and the methods to extract audio from a TikTok video with third-party tools. Just download a tool and follow the steps.
2. Why can't I trim some TikTok sounds?
This is probably because TikTok doesn't allow users to trim the original audio. Also, if the total length of the selected music is shorter than your video, it won't allow you to trim the audio.
3. Why is there no trim button on TikTok?
This is because TikTok wants you to keep the video length around 15 seconds. So, if you can't find the trim option, it's maybe because your video is too short to be trimmed.
Conclusion
This is all about trimming TikTok sound. We hope you can find a situable way to trim your videos. If you need to trim and save the sound of a posted video, we suggest you download EaseUS RecExperts as it can trim video and audio files frame by frame.

About the Author

Melissa is a sophisticated editor for EaseUS in tech blog writing. She is proficient in writing articles related to screen recording, video editing, and PDF file converting.