
Table of Contents

About the Author

Related Posts

Best Audio Recording Software
Larissa
Updated on Jan 30, 2023|
min read
PAGE CONTENT:
Are you a passionate PC gamer who has been struggling to figure out how to record your gameplay for YouTube? Perhaps it's an in-progress playthrough that you'd like to share with your fans, or maybe you want to document new features of the latest game updates. 
However, recording and uploading videos can be intimidating at first - but fear not! Our new Ultimate Guide on How To Record Gameplay on PC for YouTube is here just in time; complete with detailed instructions and screenshots, this guide will help make sure that your video-recording experience is smooth and successful. So don't wait any longer - read below for the essential steps and advice so you can get back into streaming gameplay today!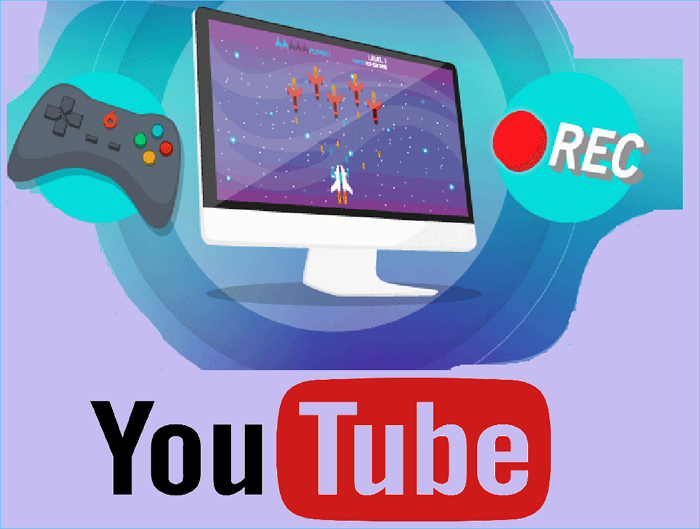 Best Tool to Record Gameplay on PC for YouTube
Choosing an excellent screen recording tool becomes crucial if you want to create eye-catching and high-definition gameplay videos. YouTube gameplay videos require good quality and reliable software that can record games in HD. 
Many game recording tools are available on the Internet, but how do you know which is right for you? EaseUS RecExperts is a powerful and intuitive game screen recorder with one-click recording and full-screen or region mode. Compatible with both Windows and macOS, It offers many features that make capturing 2D/3D game videos easy, keep these wonderful moments, and upload them to YouTube with an intuitive user interface without lagging. 

Here are some features of EaseUS RecExperts that make your gameplay recording more distinguishing:
It supports recording webcam and gameplay separately or simultaneously.
Capture game video on the full screen or a select region.
Allows you to record game video and audio simultaneously.
Record all 2D/3D gameplay highlights without lagging.
Record videos for social platform sharing, like YouTube, Ins, Twitter, Facebook, etc. 
You can use it to record multi-screens and edit videos while recording, which is convenient for adding some comments and notes during the game process.
It offers a decent range of video editing tools, like cutting, rotating, merging, and cropping, to make your gameplay unique and attractive.
It will save the 4K HD gameplay videos without any loss of quality.
Supports 10+ gameplay video input and output formats, like MP3, MP4, etc.
Set a specific time to perform scheduled game recording if needed.
Take screenshots of a game window or full screen to capture excellent moments, and save them in PNG/JPG/GIF format. 
EaseUS RecExpets is ideal for recording tutorials and guides or a full session of your favorite game if you're looking to upload it on YouTube. With its simple yet powerful features, even novices can become experts in recording gameplay on PC for YouTube. 
So let's get started! Continue reading below to learn how to use EaseUS.
[Step Guide] How to Record Gameplay on PC for YouTube
Before recording, you are supposed to make some preparations to make the gameplay recording smooth:
Download and install EaseUS RecExperts to your computer first. (It's available for both Windows and Mac OS, so you can download the installation file according to your system version.)
Launch the game process on your computer and set the node you want to start recording.
Make sure the microphone is working properly to avoid loss of sound.
Now follow the below steps to record a game video on your PC for YouTube:
Step 1. Launch the gameplay that you want to record. Next, open EaseUS RecExperts and click on the "Game" button on the left.

Step 2. Click on the "Select Game" option to choose a Game Window or Game Process. Then, you can enable the audio and webcam recording if needed. When all are done, click the big REC button to start the gameplay recording.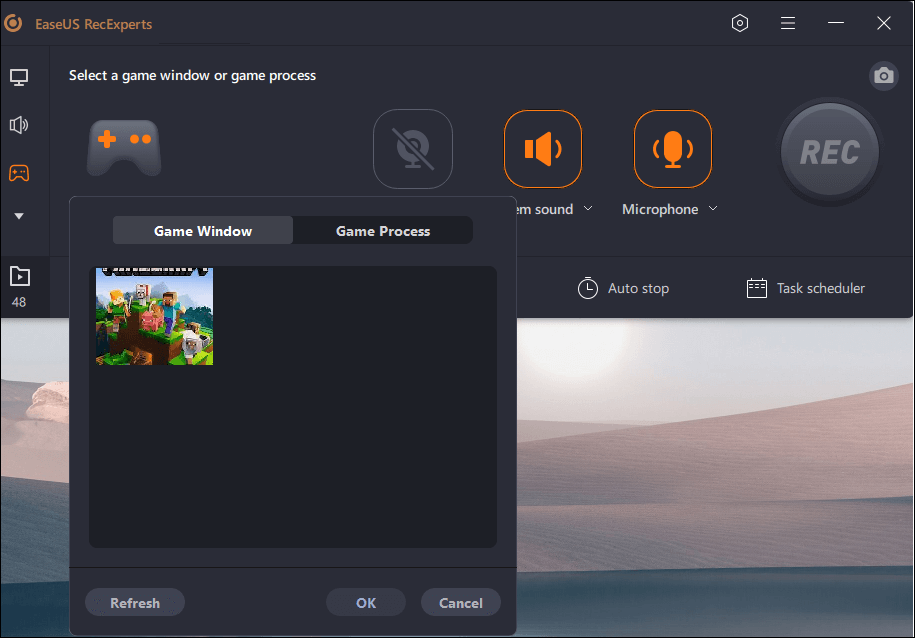 Step 3. A floating toolbar will appear, and you can pause or stop the recording. Besides that, the camera icon enables you to take a screenshot, and the timer icon lets you stop the recording automatically.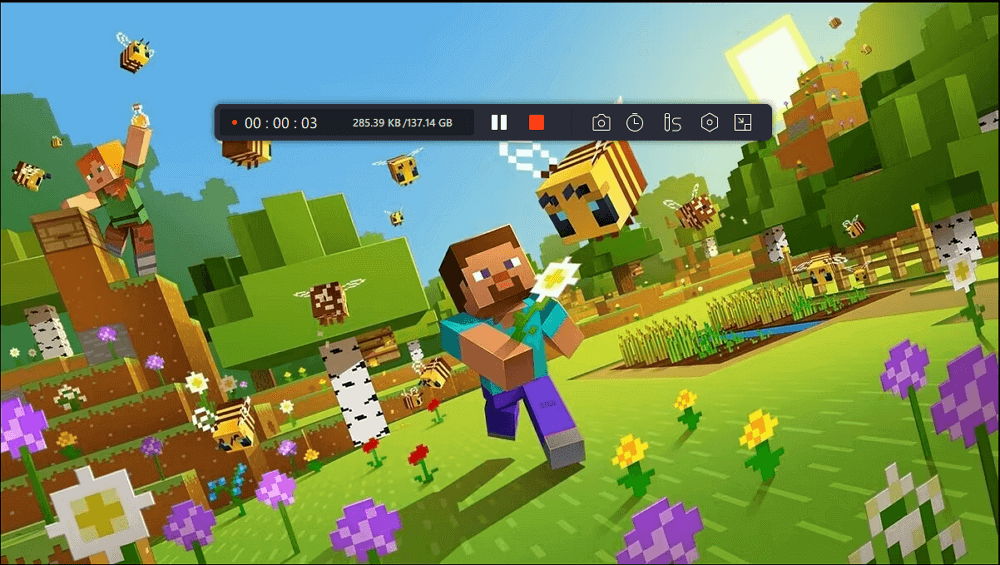 Step 4. After saving the recorded gameplay video, a media player will pop up. It gives you a built-in tool to trim the recording, extract audio from the video, and add an opening & ending part. You can find the tool at the bottom of the player.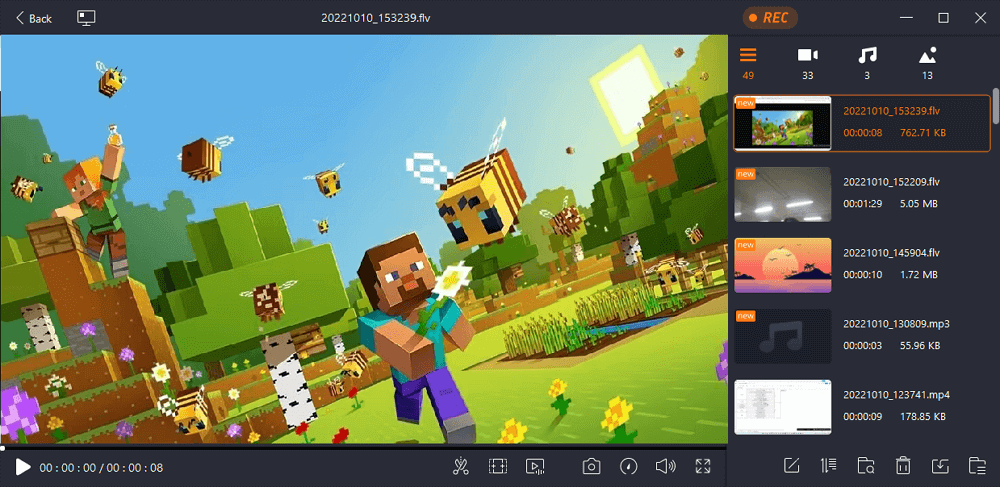 After the video editing, you can find the video file by clicking the folder icon. Now, select the game video you just recorded, and upload it to YouTube.
Concluding Thoughts
Recording your own gameplay and uploading it to YouTube is a great way to share your gaming experience with the world. With EaseUS RecExperts, you can easily record stunning HD game videos, edit them for more attractive playback, and upload them to YouTube in no time. So don't be shy; give it a try and show off your gaming skills!
Record Gameplay on PC for YouTube FAQs
How do gamers record their gameplay for YouTube?
Usually, gamers use game recording software such as EaseUS RecExperts, OBS, Movavi, etc to record gameplay for YouTube. They allow gamers to record 2D/3D videos without lag and save them in HD quality.
What software do YouTubers use to record gameplay?
Numerous game recording software is available on the Internet, and EaseUS RecExperts is a powerful and intuitive game recording software with multiple features, such as one-click recording and full-screen or region mode. It also supports recording a webcam and microphone. It supports both Windows and Mac OS. 
Should I record in 720p or 1080p for YouTube?
When it comes to recording gameplay for YouTube, 1080p is always the best choice as it provides better output video quality when compared to 720p. However, you should also take into consideration how powerful your PC is and how much storage space you have available. 
What do I need to start recording for YouTube?
To record videos for YouTube, you need to prepare a recording tool, a microphone, and the game you want to record. Additionally, if you plan on adding commentary during your gameplay sessions, a webcam would also be necessary. 
About the Author

Larissa
Larissa has rich experience in writing technical articles. After joining EaseUS, she frantically learned about data recovery, disk partitioning, data backup, screen recorder, disk clone, and other related knowledge. Now she is able to master the relevant content proficiently and write effective step-by-step guides on various computer issues.