
Table of Contents

About the Author

Related Posts

Best Audio Recording Software
MKV (Matroska Video) is a multimedia container format; however, most people use it to store standard media content like tv shows and movies. Though it offers better quality videos in large size format, it creates issues for users while playing such files.
The default media players like Windows Media Player and QuickTime cannot play MKV files. And it's the main reason people start finding an alternative MKV player, but it takes a lot of time and effort.
After exploring several players, below is a handpicked list of the top 12 MKV players with their unique features for everyone, including Windows, Mac, iPhone, and Android users!
Recommended MKV Players:
Top 1. MKV Player - EaseUS RecExperts
EaseUS RecExperts is a credible and comprehensive screen recording software that enables you to play MKV files on both Windows and macOS. Besides MKV, it also supports a long list of formats like AVI, FLV, GIF, MP4, FLAC, OGG, etc. Its extra efficiency, HD video quality, and superb recording features make it stand above the other media players.
Furthermore, you can record Google Meet meetings, video streaming, gameplay highlights, and more. Also, it lets you select the output audio/video formats according to your preferences. Even you are able to preview these recordings with its built-in media player. Simply, it can assist you in multiple tasks by working as a media player, recorder, or editor.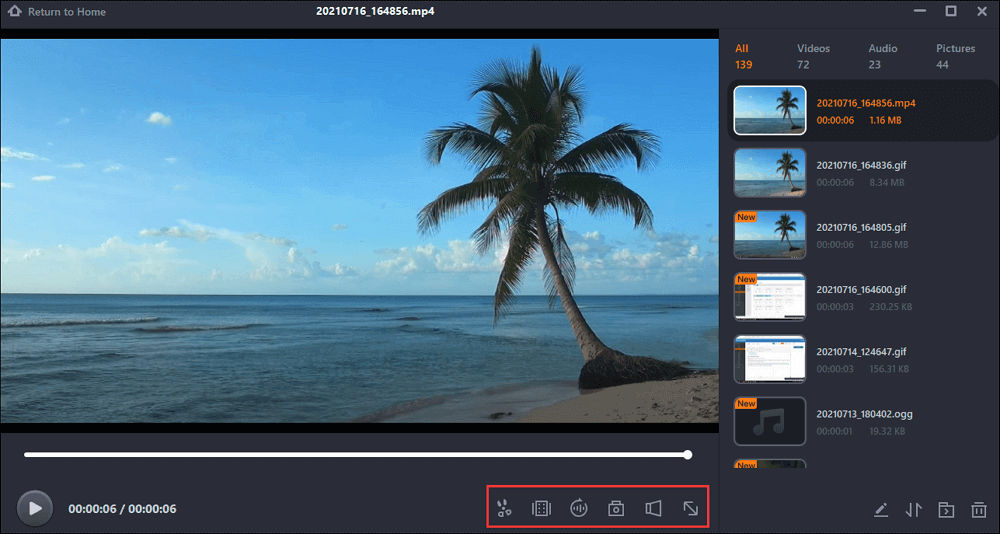 Features:
Offer an easy, fast, smooth, and simple video playback
Provide flexibility to record the full screen or a portion
Record full screen on Windows 10 with easy operation
Adjust the output quality, frame rate, bitrate, sample rate
Let you use the auto-stop, auto-split, and task scheduler feature
Download it and follow the steps to start playing an MKV file now!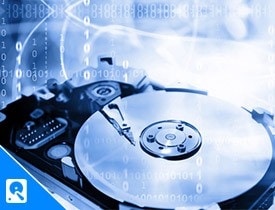 Top 2. EImedia
Considering some premium video player with speed control for Mac users, EImedia is the best choice. It allows you to play almost any format in the desired way. Also, you can play Blu-ray videos without any third-party codec installation.
Being a versatile tool, it helps you achieve HD video playback without interruptions. Even if you encounter sound synchronization issues with Mac files, you can easily adjust the audio.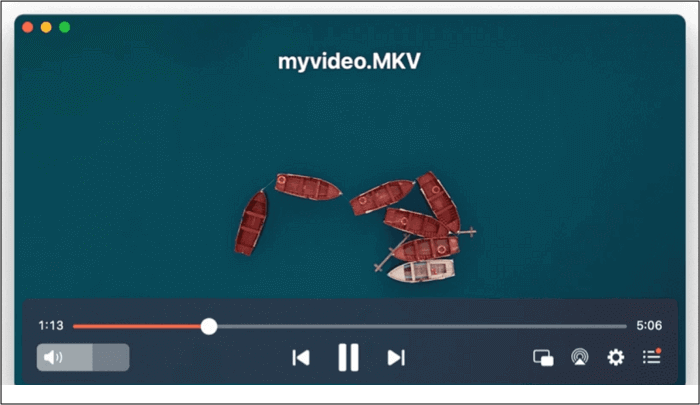 Pros:
Support formats like DAT, AVI, FLV, MKV, MP4, etc.
Offer the video tuner and sound equalizer option
Change the playback speed if required
Cons:
Lose quality while tapping back & forth
Bring about issues while uploading local storage files
Not suitable for the first-time users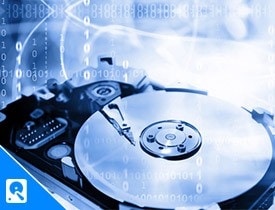 Tool 3. MKV Player - MPlayerX
MPlayerX is one of best music players for Windows 10 that can also be used to play MKV files. Due to its support for MPlayer and FFMPEG, you can play videos of any format without additional codec packages and plugins.
Swiping, tapping, and pinching are some of its other playback features. Even it provides you with the DTS and AC3 stream to give the theater experience at home. Finally, you can control the playback with Apple Remote Control System.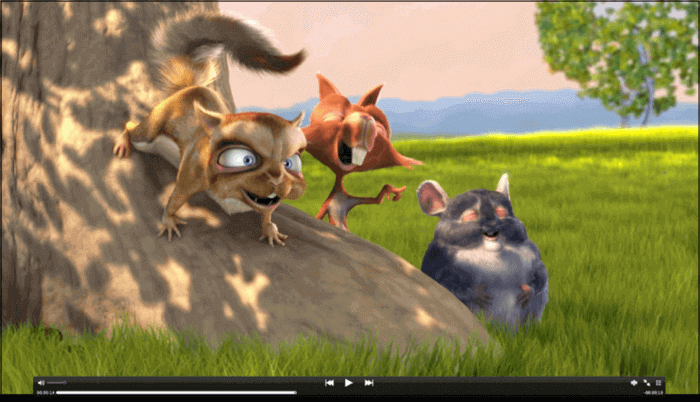 Pros:
Compatible with other Apple products
Allow you to play online videos on YouTube
Offer the innovative multi-touch control system
Cons:
The system frequently crashes while playing videos
Lack of the playlist creation feature
Use the high CPU potential to work
Tool 4. DivX Player
DivX Player is a full-fledged program that supports an extensive range of formats like MKV, AVI, FLV, MP4, DivX, etc. Besides enabling you to play videos of up to 4K UHD resolution, it lets you stream them on Digital Living Network Alliance (DLNA).
Furthermore, you can create and loop your desired playlist if required. It even keeps track of your previously played videos using its advanced media library.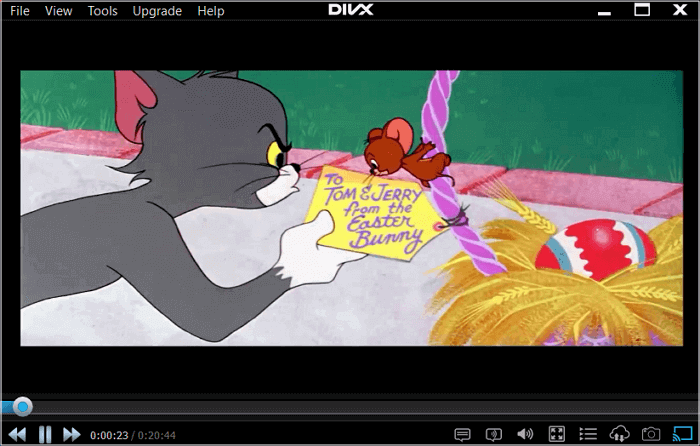 Pros:
Offer the high-efficiency video coding playback feature
Organize your private and purchased videos separately
One of the best FLV players that you can find
Cons:
Display of pop-up ads on the interface
Limited features in the free version
Slow down while playing large videos
Top 5. Media Player Classic
Another simple yet powerful MKV player is Media Player Classic which is capable of playing WAV files, playing MP4, MKV, etc., along with some unique features. Not only does it support high-resolution videos, but it also plays your videos smoothly.
Direct video acceleration technology is also offered to play videos without installing third-party decoders. Also, you can either customize the subtitles or search on the internet for whatever you are playing already.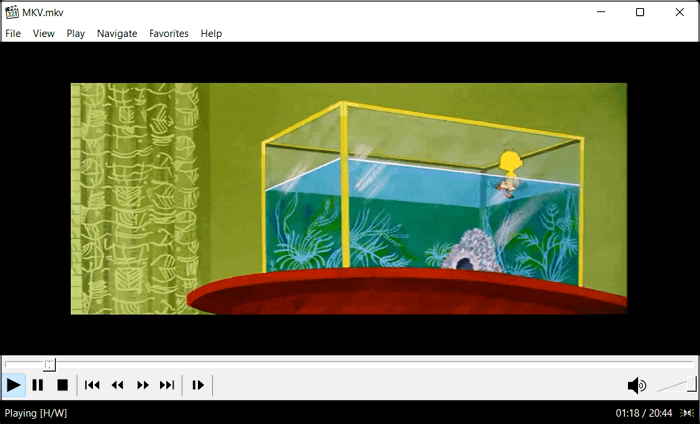 Pros:
Support Blu-ray, CDs, DVDs, and DVB TV signals
Let you play large video files without buffering
Offer good compatibility and high playback speed
Cons:
False claim to search subtitles from directories
It does not offer the streaming function
No availability of any help guide
Top 6. MKV Player - All Player
If you are in search of an advanced media player, All Player is an excellent solution. It provides fast forwarding and rewinding options while playing videos in different formats.
It helps you create a playlist where you can turn on the random or repeat mode and pin your favorite tracks. Last but not least, its equalizer settings allow you to adjust the brightness, hue, and saturation.
Pros:
Open audio, video, URL, and CD files
Add subtitles to MP4 in desired color
Let you play videos in full-screen mode
Cons:
Annoying pop-up ads on the system
User-interface is outdated
No updates since 2017
Top 7. MKV Player - SMPlayer
SMPlayer is an efficient application available on the Microsoft Windows store. You can play videos through a device, directory, Disc, TV, Radio, or URL. Also, it is possible to use the YouTube browser to play the videos directly.
It offers you a great set of features for audio, video, and subtitles management with the sole purpose of helping you in getting an excellent watching experience. Even you can zoom, rotate, and change the size & aspect ratio of the video.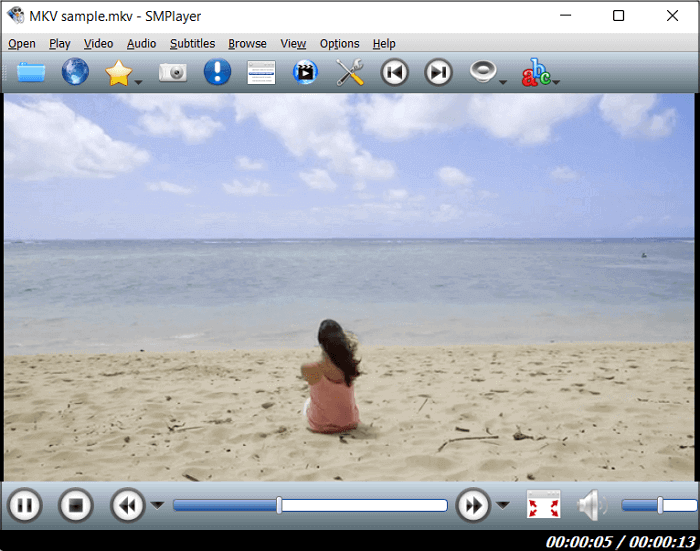 Pros:
Change the preferences as per your needs
Add the audio and subtitle tracks to the videos
Support deinterlacing and screen casting function
Cons:
The interface isn't intuitive and attractive
It may not play YouTube videos sometimes
Let you encounter the bugs issues
Top 8. FreeSmith Video Player
In case you are wondering for a sleek and straightforward video player, FreeSmith Video Player proves to be the stopper. Some of its best features include the best free screen recorder, hotkeys, and multiple codecs to offer an immersive viewing experience.
However, the rotate and crop out functions are what make it unique compared to other MKV players. Moreover, you can enjoy its downloading program to play various movie file types.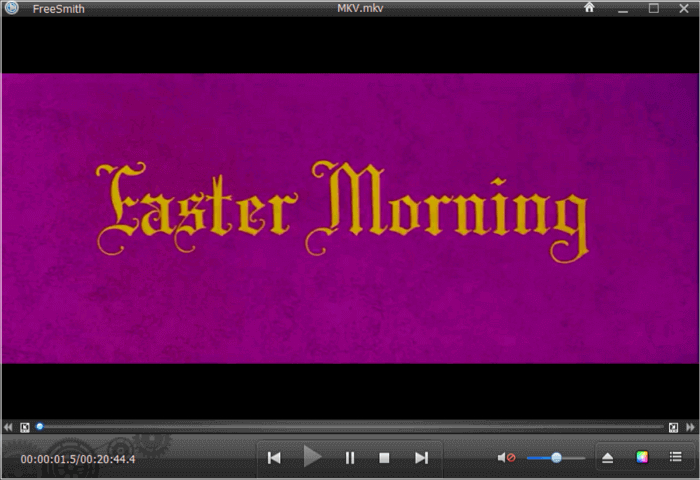 Pros:
Give you the minimalist user interface
Support the Blu-ray discs
Offer the clear and high-quality video
Cons:
Work slowly on the old PCs
The full-screen mode can be complex to use
Work like Windows Media Player
Top 9. MKV Player - KMPlayer
Regarding the free and famous MKV Player for Windows users, KMPlayer is the best choice. Also, you are allowed to play MP4 on Mac or other devices from multiple social sites via URL directly. It aids you in playing various formats in either simple or VR mode.
Plus, you can swap the frame order anytime using its 3D menu. Even the feature of creating a playlist of your favorite videos is possible.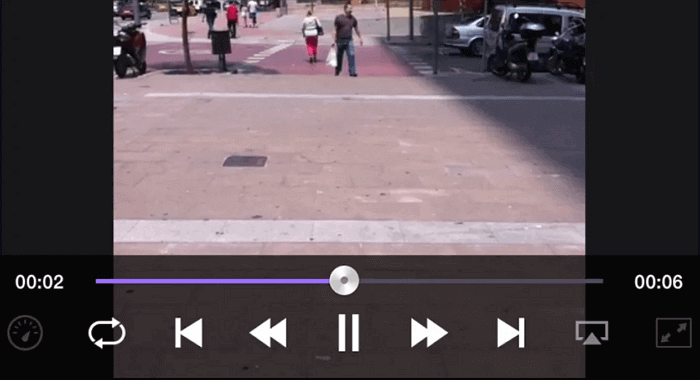 Pros:
Offer PC version for easy accessibility
Support the current screen capturing option
Let you zoom, rotate, and adjust the aspect ratio
Cons:
Only the beta version is available for Mac users
Lack of the audio/video equalizer option
Take extra system potential while playing videos
Top 10. MKV Player - Infuse 7
Infuse 7 is a fantastic way to play WAV files on Mac, iPhone, iPad, and Apple TV. It provides you with syncing and streaming options, which let you play UHD videos of the local storage and other devices as well.
Even you can easily play videos directly via URL. Plus, its unmatched support for subtitles and Airplay make it even more worth using.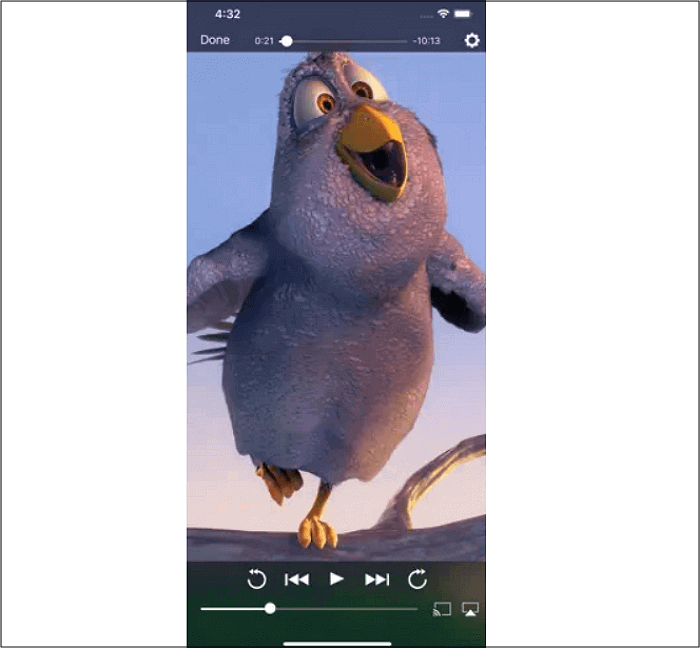 Pros:
Integrate with Google Drive, Dropbox, and OneDrive
Let you connect to Plex for streaming videos
Keep the videos organized in the library by Genre
Cons:
No advanced playback options
It does not work well on the iPad
Not a cost-effective app for paid users
Top 11. VLC Media Player
VLC Media Player is an all-in-one program that works as a player and converter. With an ads-free interface, it assists you in playing discs, local storage files, webcams, and streams over the internet.
Plus, you are able to use the advanced audio and video playback features. Even it offers fast hardware decoding on several platforms. Not only this, but you can add subtitles, filters, and effects to the videos.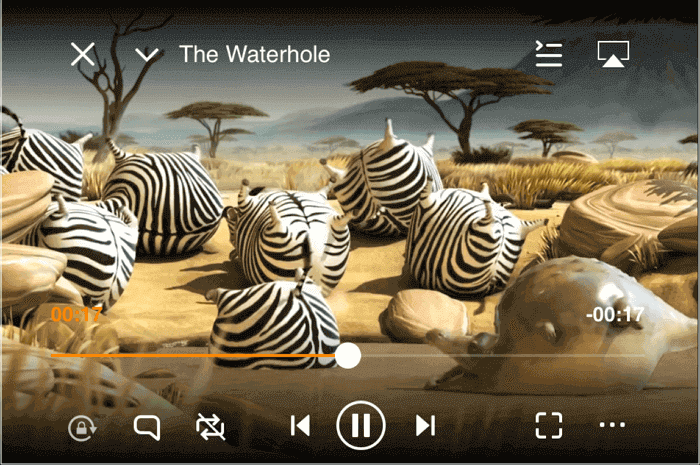 Pros:
No user tracking and no spyware
Support DVD, OGM, DVB, and others
Let you effortlessly record the videos
Cons:
Slow processing compared to new players
Incapable of advanced video editing features
The beginners need some tutorials to function
Top 12. GOM Player
GOM Player is a free media player that plays almost all the video formats with a high immersion level. It offers advanced playback control for any media type like audio, video, and subtitles.
Besides searching and archiving the subtitles, you can easily select the desired language to watch your favorite show. Even it provides you with an additional mini web feature for browsing purposes.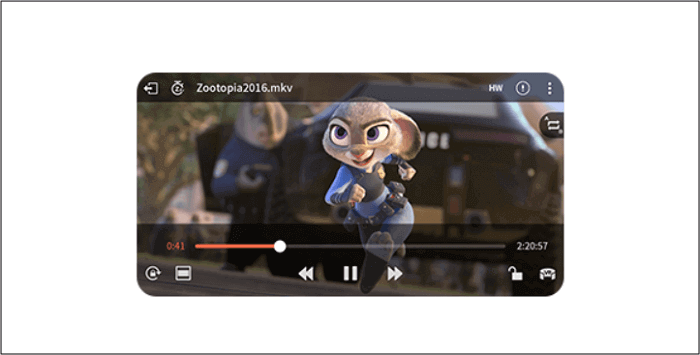 Pros:
Offer vivid 360-degree VR playback
Support videos of up to 4K UHD movies
Create a playlist and reorder the videos anytime
Cons:
It may be complex for first-time users
The installation package includes unnecessary programs
Sometimes offer a choppy video playback
FAQs about MKV Player
We collected three most frequently asked questions related to MKV player below. Let's check them one by one.
1. What player can play MKV?
In this article, we listed 12 multimedia players that can play MKV files with easy steps. Among them, we suggest Windows and Mac users download and use EaseUS RecExperts as it can be used to both play and record MKV files.
2. Can VLC play MKV files?
The answer is yes. VLC player is capable of playing most multimedia files that you know, including MKV files. It also supports converting the MKV video to other formats like MP4.  If you want to convert your MKV files, you can try this tool.
3. Is MKV better than MP4?
Both of them have their own USPs. While MP4 has clear strengths like easy to stream, MKV is better supported in free software. Therefore, you can choose as you want.
Conclusion
Reading all the reviews about different software would have made it easier to opt for a program to carry out your task. However, you must select one that meets your device requirements and personal demands.
Though each MKV player has specifications and is good enough to use, the leading one is the EaseUS RecExperts. The reason is its intuitive interface, easy & quick functioning, high-quality results, and extensive list of features. What else do you need in an ideal player?
About the Author

Melissa is a sophisticated editor for EaseUS in tech blog writing. She is proficient in writing articles related to multimedia tools including screen recording, video editing, and PDF file conversion. Also, she's starting to write blogs about data security, including articles about data recovery, disk partitioning, data backup, etc.