
Table of Contents

About the Author

Related Posts

Best Audio Recording Software
Since the release of macOS Catalina, Apple decided to split iTunes into three media apps - Music, TV, and Podcasts. As the Music app retains the core features of iTunes, it can manage both local and cloud music libraries for you.
Although this change is a good one for many people, there are still some people who find it inconvenient. If you are one of them, you may want a capable and comprehensive MP3 player. No worries. In this article, we will give you a list of useful MP3 players for Mac computers. Let's dive in!
PAEG CONTENT:
Top 1. MP3 Player Mac - EaseUS RecExperts
EaseUS RecExperts is known as a Windows screen recorder. But some people don't know that it is also compatible with the Mac computer. Moreover, it is not only a screen and audio recorder but a multimedia file player. With this software, you can view video, audio, and image files with simple clicks.
What's better, you can change the playback speed when playing MP3 files with this software on your Mac. Commonly used speeds are all supported. If you find there's some unnecessary or noisy part in your file, you can cut it off to make it better. Let's check its main features below.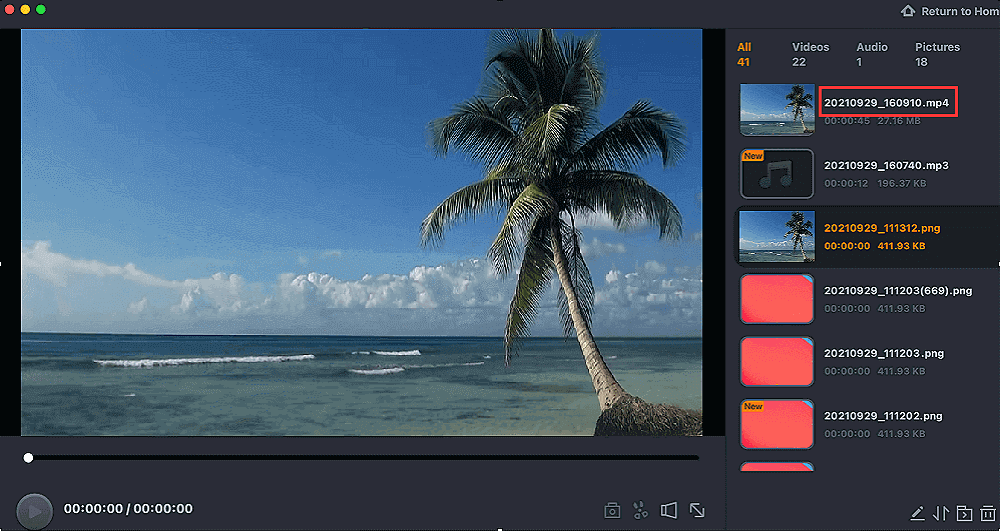 Main features:
Play WMA on Mac with one click
Play recorded files directly after recording
Record Google Meet, Zoom, and other online meetings
Import and play third-party multimedia files
Record the full or part of the screen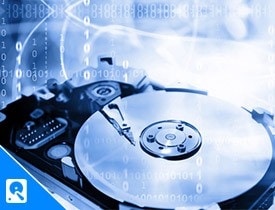 Top 2. VOX Player - MP3 Player Mac Download
VOX Player is one of the best audio players that can properly handle hi-res music. It supports file formats like MP3, ALAC, DSD, PCM, APE, CUE, M4A, and more. You can also play FLAC on Mac if you need to.
This software supports syncing with your Music library and updating it on application startup. So that you can open and play your music instantly when you get into the program. Moreover, it configures an equalizer with over 30 presets and manual 10-grid settings for fine-tuning.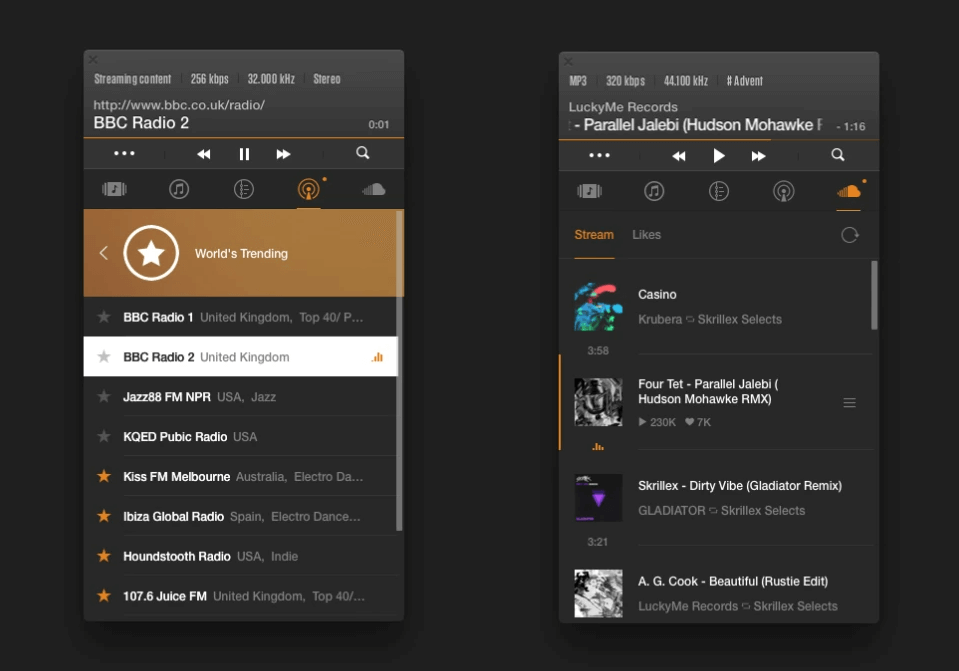 Pros
Stream music straight to Sonos speakers
Queued tracks playback without any gaps
Native audio engine for exceptional sound quality
Cons
iTunes integration is only available in VOX Premium
The free online radio stations include ads
Top 3. IINA - MP3 Player Mac
IINA is another audio and video player we want to introduce to you. It is open-source and can be used on Mac. Except for MP3, it can also Play WMA on Mac. Based on the native Swift programming language, its interface fits the modern Mac design philosophy. So users will find it easy to handle this tool.
Moreover, this app allows you to control playback navigation and volume with some specific gestures. If you enable Playback History beforehand, you may check the history later if you want. Check its pros and cons below.

Pros
It is a free and open-source app
Support for macOS gesture and touch bar controls
Offer users the picture-in-picture mode
Cons
Offer only the basic minimalistic approach
The functions are not enough for advanced users
Top 4. MP3 Player Mac - JustPlay
The next best audio player for Mac users is JustPlay. This lightweight app brings lots of functions for users to choose from. For example, it can play lots of audio formats without extra plugins or codecs.
Furthermore, it gives you full control of audio playback through settings. For instance, you can adjust the volume without changing the overall Mac's sound settings with the standalone volume control.
Getting familiar with this app, you will find that it's also one of the best Mac video players. So you can use it to play MOV files on Mac as well.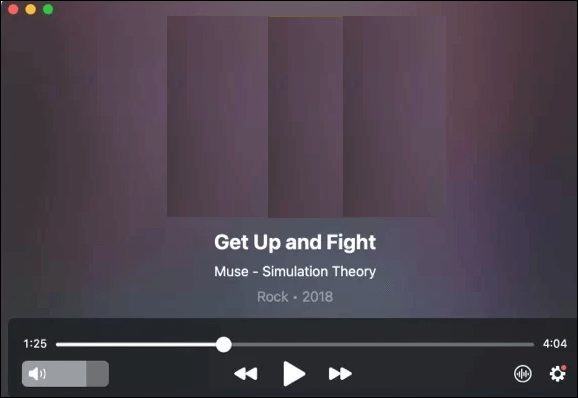 Pros
Run smoothly without too many resources
Give its users a full playback control
Give full support for the Touch bar
Cons
Relatively limited language support
The interface is not clear enough
Top 5. Colibri - MP3 Player
There are times that you need an MP3 player when you're on the go. If so, we recommend Colibri to you. This is a lightweight and miniature app with a low CPU occupancy rate. Moreover, this tool can be used to play WAV files with simple operations.
Wherever you are, whatever you are doing, Colibri is the app for you. You'll never have to worry about your laptop's battery power running low because of this Mac MP3 player. Check more information about this tool below.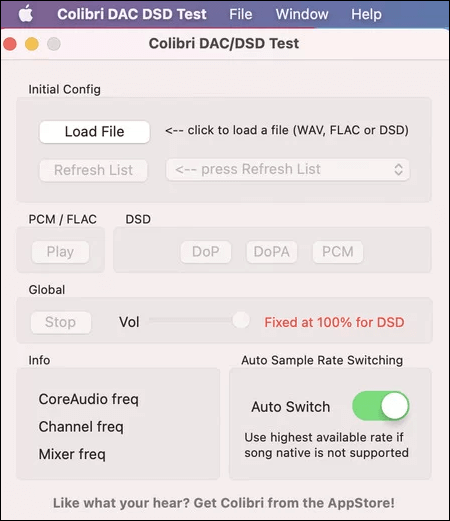 Pros
Offer efficient power management
Leave your desk with your music
Has a low CPU take-up rate
Cons
The app is not totally free
The interface is not simple for novices
Top 6. DeaDBeeF - MP3 Player Used on Mac
When thinking about MP3 players for Mac, you don't want to miss VLC. This music player offers predominant video playing functions to its users. Mostly used to play MP4 on Mac, it handles audio playback with the same proficiency as the video function.
It supports lots of formats without extra codecs or plugins. Furthermore, it's available for both macOS and iOS so you can add it on your iPhone or iPad as well to enjoy audio playback. Check more information below.

Pros
Offer various customization possibilities
Support advanced audio settings
Available for many operating systems
Cons
The interface is relatively outdated
It takes a while to get used to this app
Top 7. Elmedia Player
Elmedia Player is another MP3 player for Mac computers. It is capable of playing most of the popular audio formats such as MP3, M4A, WMA, AC3, AAC, WMA, etc. It is also known as a WMA player for Mac.
With this program, you can either manually adjust the equalizer or choose one of the pre-defined presets. Elmedia Player can also quickly build playlists with your favorite tunes. You can enjoy the best audio playback on multiple Macs thanks to its audio receiver function.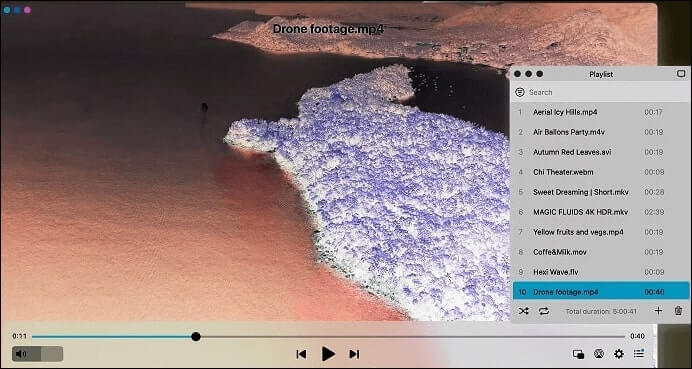 Pros
Support a wide range of formats
Create playlists without interruptions
Offer a user-friendly interface
Cons
Advanced features are not free
Not so easy for novices to use
FAQs about MP3 Player for Mac
1. How do I play MP3 on my Mac?
You can play MP3 files in the Finder of the Mac with Quick Look. Just follow the steps below.
1. Locate the audio file you want to play in Finder.
2. Select the file and press the SPACE bar key on your Mac.
3. The audio file will continue playing as long as the Quick Look preview window is open.
2. What MP3 player is compatible with a Mac?
EaseUS RecExperts is compatible with both Mac and Windows computers. It is easy to use it playing video and audio recordings with simple clicks of your mouse. All you need to do is open your file in this program and enjoy the MP3 file.
3. Does Mac Have a Music player?
The answer is yes. You can play your music files in the Music app on your Mac without a hassle. However, some formats are not supported, so you need a third-party media player like VLC Player, Elmedia Player, and EaseUS RecExperts.
Conclusion
The music player on your Mac computer is not always capable of playing the format you need in good quality. Therefore, in this article, we give you some of the best music players for Mac that work with any audio formats such as MP3, FLAC, AC3, etc, and high-quality audio files. Among them, we suggest you download and use EaseUS RecExperts since it can not only play music but record the screen if you want.
About the Author

Melissa is a sophisticated editor for EaseUS in tech blog writing. She is proficient in writing articles related to multimedia tools including screen recording, video editing, and PDF file conversion. Also, she's starting to write blogs about data security, including articles about data recovery, disk partitioning, data backup, etc.