
Table of Contents

About the Author

Related Posts

Best Audio Recording Software
SoundCloud is a famous online audio distribution platform and music-sharing website that is popular among young people. When you find a good song on SoundCloud, you may plan to save it to your devices, including computers or mobile phones, and enjoy it whenever you want. 
People who are not familiar with this kind of music-sharing platform may not know the best method of recording SoundCloud. Actually, you can save songs you like with wonderful SoundCloud recorders and  SoundCloud audio downloaders. Read this post to get more information about how to record from SoundCloud.
How to Record on SoundCloud on Windows/Mac 
If you want to record music files in high quality, it would be better to choose a powerful and rich-featured SoundCloud recorder to help you. Among the countless music recorders, EaseUS RecExperts is worth noting.
This is an all-in-one recording tool that can be suitable for both Windows and Mac users. Even if you never use a music recorder to capture audio from any platform, its clearly classified functions will enable you to record whatever you want effortlessly. For Mac users, it can be an internal audio recorder to capture app sound. 
When you know the steps to record the audio from websites, you can successfully record the music you like from SoundCloud or record audio from YouTube. Moreover, its "Full Screen" mode also gives you the ability to record online meetings and classes. Overall, it is an all-in-one video and sound capture software. 
Key Features:
Easy & simple screen recorder
Streaming audio recorder for Windows and Mac
Choose the audio resource like external and system sound
Edit the recordings with a trimming tool to remove unwanted parts
Schedule recording to automatically record the sound
Download this all-in-one SoundCloud recorder for free, and capture all the songs you like without hassle!
Step 1. Launch EaseUS RecExperts and choose "Audio" (looks like a speaker) from the left side of the interface. Select the sound source by clicking on the speaker sign (the system sound) or the mic sign (the microphone). Or, you can record them both at the same time.

Step 2. Hit "REC" button to start recording audio. To finish it, you just click on the red square icon to stop the recording.

Step 3. After that, the recording list window will pop up automatically. You can listen to or edit the recording with built-in tools.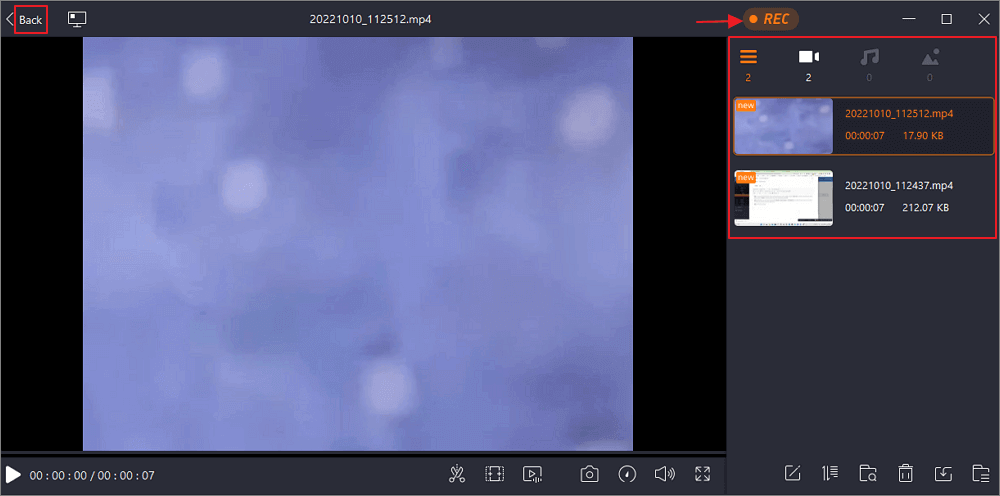 How to Record SoundCloud on Mobile Phones 
There are mainly two ways to record from SoundCloud on your Android or iPhone, including recording music with the SoundCloud Android app and capturing audio with a SoundCloud recorder on iPhone.
How to Record on SoundCloud App on Android
On its Android app, SoundCloud provides the best SoundCloud downloader for users to directly record the audio they want as long as the user has a confirmed email address. Otherwise, you cannot record audio from SoundCloud nor upload your audio files to it. This may be the best option for Android users who want to download audio from SoundCloud as it's safe and clean.
How to Record a Song on SoundCloud App:
Now, we will talk about the detailed steps to record from SoundCloud on its Android app.
Step 1. Click on the "More" tab on the top of your screen and choose "Record" from the options.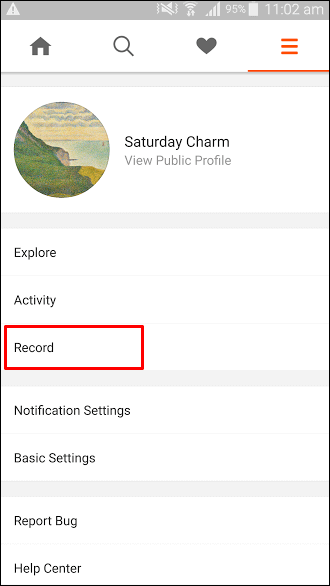 Step 2. On the Record page, click the microphone icon to start recording. After you complete the recording, tap the scissor icon to edit your recording.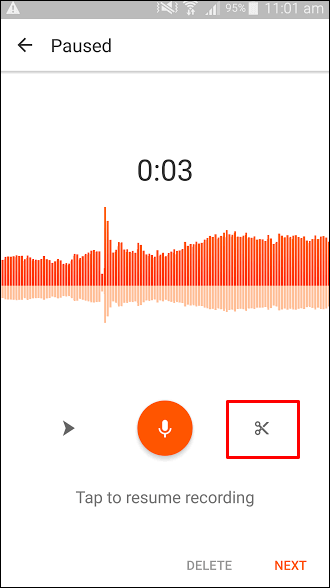 Step 3. When you feel satisfied with your recording, click "Next" to go to the next screen, where you can add some information to your recording.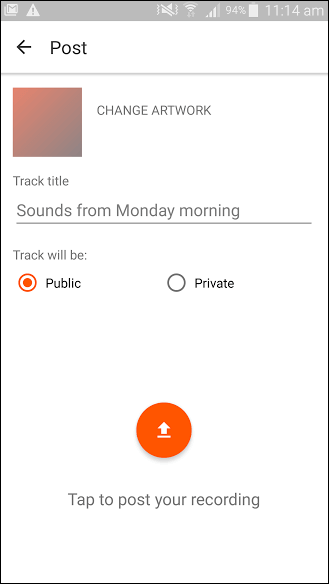 How to Record on Soundcloud iPhone
Besides the built-in SoundCloud audio downloader we mentioned above, some useful recorders can help you capture iPhone's internal and external sound. Let's take the AZ Screen Recorder as an example.
This stable and high-quality screen recorder on Android and iPhone helps people record their screen smoothly. Its rich features make it possible to create video tutorials, video calls, game videos, and live shows.
This application allows you to record your screen with a facecam. During the recording, the facecam window will appear as the overlay on your screen so that you can create various video works, such as reaction videos.
Features:
Record gameplay with external sound
Allow recording screen as GIF
Support drawing on the screen while recording gameplay
Stream screen to Youtube, Facebook, and Twitch
How  to Record SoundCloud with AZ Screen Recorder: 
Follow it to learn how to record SoundCloud on iPhone.  
Step 1. Launch AZ Screen Recorder and tap the Settings icon to permit it to record sound.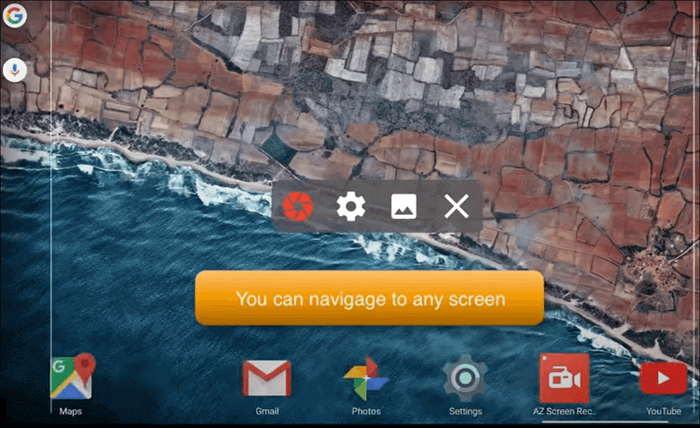 Step 2. Exit AZ Screen Recorder and click the AZ bubble on the side of your Smartphone's screen. Click the Record button to start the recording, and now you can play the music you want to capture. 
Step 3. When you record the content you need, slide down the notification bar, and stop the screen recording session.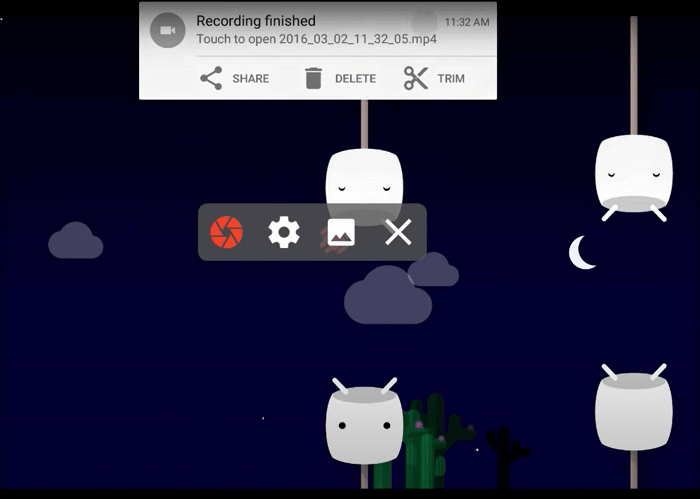 Step 4. Since this app recorded the screen and audio simultaneously, you need to transfer to a PC and extract the audio using a video editor. For example, you can use EaseUS Video Editor to extract audio from MP4 and convert it to MP3.
How to Record Music on SoundCloud Online 
If you want to record music from SoundCloud without installing any software and browser plug-in, you need to record the screen of your computer and the audio from SoundCloud simultaneously. Like the steps to record on Android, you also need to download audio from SoundCloud, extract the audio from your recording and convert it to MP3.
Screen Capture is a handy tool to capture the screen and internal audio at the same time. If you need to record your own voice through a microphone and record your facial expression with the facecam, you can make sure you have those devices and tick the box on each option's upper right.
 Notice:

Supported browsers: Google Chrome, Mozilla Firefox, Microsoft Edge, Opera.
Features:
Free to use, and the interface is user-friendly
Privacy of the recording process
Save recordings in a short time
How to Record in SoundCloud Online:
Step 1. Open the page of Screen Capture and choose to record "Sound" on the main interface.
Step 2. Click the green "Start Recording" button to launch the recording tool.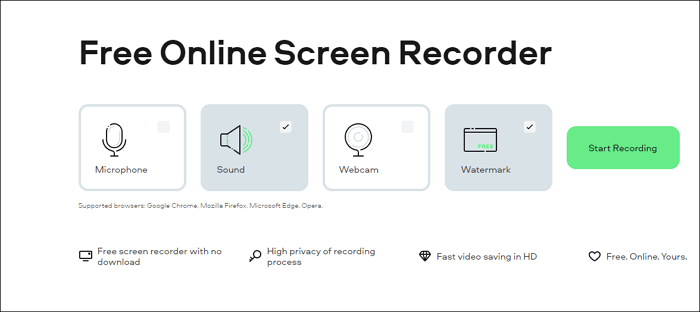 Step 3. To record from SoundCloud, you need to choose the window you want to record, and then you can start playing the song you want to record on SoundCloud.
Step 4. Click the "Stop Recording" button, and click "Download" on the next screen to save your recording to your computer.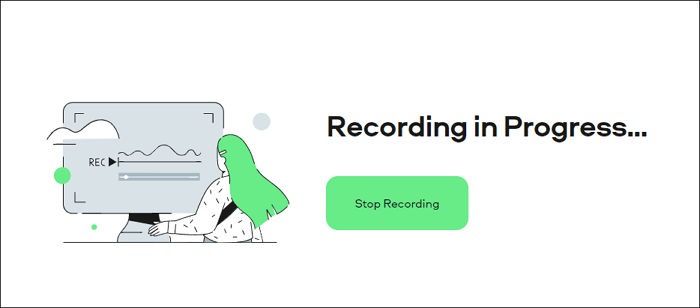 Step 5. Since your recording is saved in WebM format, you need to convert it to the format you need. For instance, you can convert WebM to MP3 using EaseUS Video Editor.
Bonus Tips: How to Download Audio from SoundCloud 
Although recording SoundCloud is the most commonly used way to save any songs to your device, some songs still allow users to download directly.     
1. How to Download and Rip Audio from Soundcloud on Windows & Mac
The steps to download or rip audio from SoundCloud to the desktop are easy, but you have to ensure that the people who uploaded the music enabled it to be downloaded. If the song you want to download is available, follow the steps to save it to your Windows and Mac. Otherwise, you need to find a tool that allows you to rip music from SoundCloud, such as KlickAud.
Steps to Download and Rip Audio from Soundcloud on Desktop:
Step 1. Log in to your SoundCloud account, and search for the song you want to download.
Step 2. Under the waveform and comments of that song, there is a "More" button.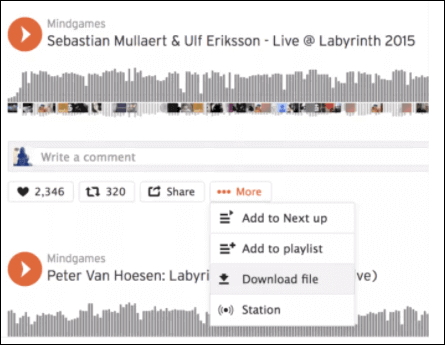 Step 3. Click on it and choose the "Download file" option to save it.
Step 4. (Optional) If you are not able to download the song directly, click "More" > "Copy Link" to get the URL of the song.

Step 5. (Optional) Paste the URL into KlickAud, and the tool will offer you three options. Click on the "DOWNLOAD THE SONG" to rip audio from SoundCloud.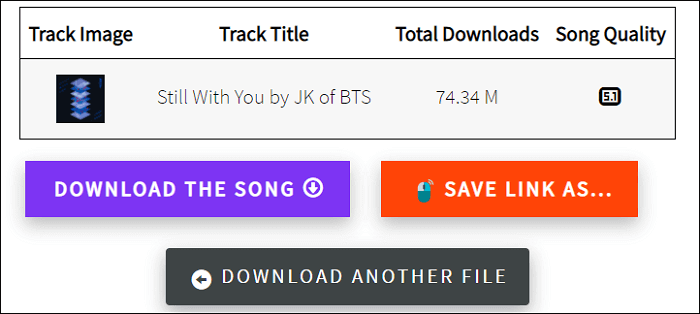 It's worth mentioning that the files you download from the SoundCloud music ripper are in HTM format. For those who want to rip MP3 from SoundCloud, the best way is to find an HTM to MP3 converter to get the MP3 file.
2. How to Download SoundCloud Songs on Android
SoundCloud offers you an official application to download the song you like to your phone, but it requires you to subscribe to SoundCloud Go, the premium service that is maybe expensive to many people. To solve this problem, you can choose some third-party software that can help you download from SoundCloud. 
You can follow those steps to download music from SoundCloud.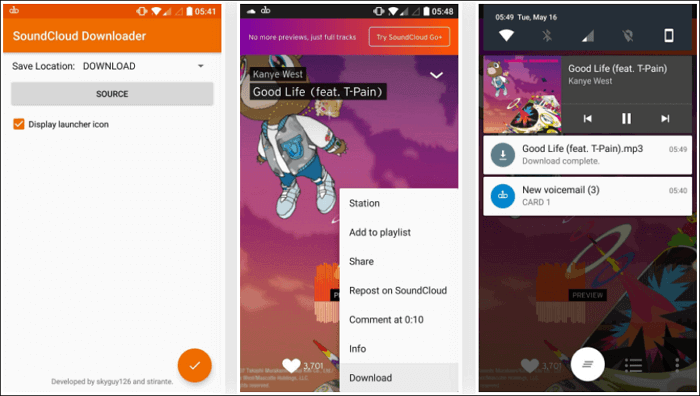 Steps to Rip MP3 from SoundCloud on Android:
Step 1. Download and install SoundCloud Downloader on your Android.
Step 2. Adjust the settings according to your needs, such as the download location. 
Step 3. Launch SoundCloud official app and play the song you like. Then, click on the three-dot button and choose "Download" to rip music to your Android.
3. How to Download Music from SoundCloud to iPhone
There is little available software you can use to download music from SoundCloud on your iPhone. It would be better to subscribe to SoundCloud Go and download music using the SoundCloud official application.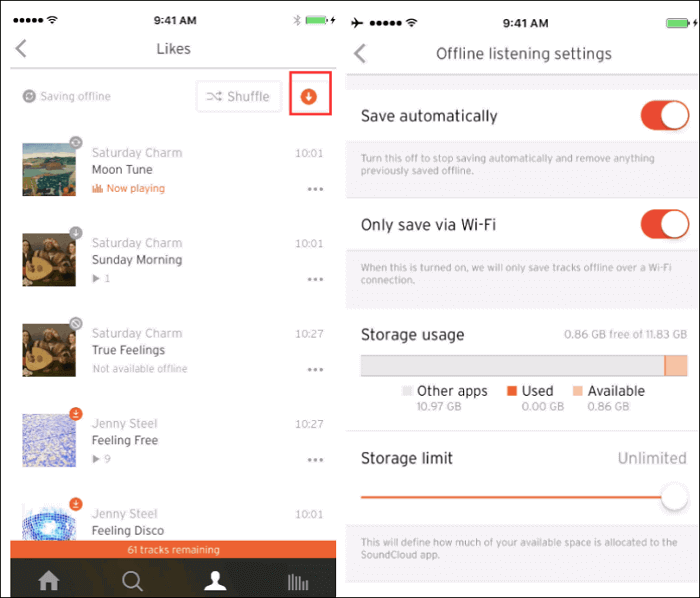 How to Use Official SoundCloud Downloader iPhone:
Step 1. Download and install the official application of SoundCloud on your iPhone.
Step 2. To download the songs you liked, you only need to go to the "Likes" page and click on the "Download" icon beside the "Shuffle" button.
Step 3. You are also able to save your library for offline listening. Go to the "Offline listening settings" and turn on the "Save automatically" button.
Conclusion
There are plenty of ways of recording SoundCloud. As we mentioned above, you can use the best SoundCloud recorder to record from SoundCloud. You can record it with the built-in SoundCloud audio downloader itself or a third-party application on your mobile phone. It's also possible to capture audio online.
Recording from SoundCloud with EaseUS RecExperts is the best option as you don't need to confirm the email address or transfer recordings to another device to convert the format. With its help, you can have the ability to record music from SoundCloud in the simplest way!
About the Author

Crystal Chen is very interested in technology products. Experiencing many technological applications, She is willing to solve users' problems through writing tech-related articles. Through her words, you can find various solutions to solve one issue.