
Table of Contents

About the Author

Related Posts

Best Audio Recording Software
Quick Navigation:
OBS Studio is recognized as a professional game recorder for PC worldwide, as it is entirely free and multifunctional. With its help, you can record almost any gameplay video or other activities on your computer screen in high quality. Besides, this open source screen recorder even supports live streaming to different platforms when you are playing or recording gameplay.
However, this freeware has a great defect: it has a complicated user interface, making it difficult for most novices to do gameplay recording activities. Given that, this post comes in handy. Here we will show you how to set up OBS to record games, as well as a detailed tutorial about how to record gameplay with OBS Studio. Just continue reading to learn all information you need.
How to Record Gameplay with OBS Studio (Step-by-Step Guide)
To ensure a high-quality gameplay recording, it's necessary to learn the below tutorial for recording gameplay with OBS. In the following section, we will show you how to set up OBS for game recording and how to record screen with OBS. Let's dive into it!
Step 1. Download and Install OBS 
First of all, get OBS Studio on your desktop. If you have already installed this software on your computer, you can quickly jump to step 2. Otherwise, you can go to https://obsproject.com/ to get access to the download portal. Once done, install the software on your desired system location.

Step 2. Set up OBS for Recording
To get a high-quality recording for gameplay, you need to adjust some settings before you start a recording task. Here we mainly show you some typical aspects. But first, you need to launch this free game recorder and choose the Settings option on the lower right.
#Resolutiuon and Frame Rate
Click on the "Video" button on the left panel; then you will see some options about Resolution and FPS. The standard resolution for a web monitor is 1920×1080, and the common FPS value is 30fps. But to record fast-paced gameplay, you can change the FPS to 60.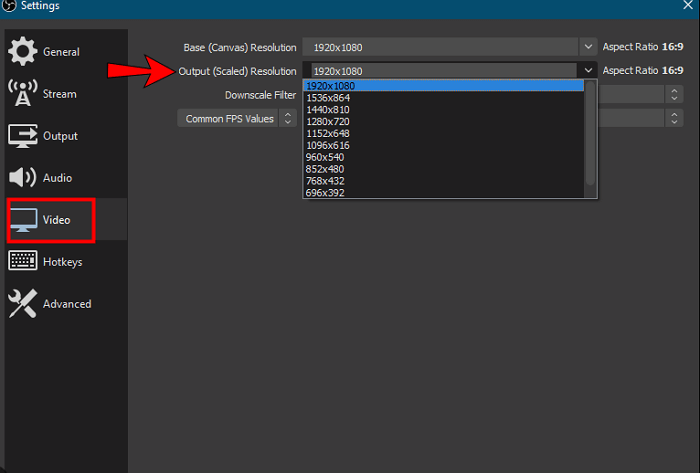 #Output Settings
Choose the "Output" option on the left. Next, you can see a default output mode, which is suitable for most situations. If you know how to use the Advanced output mode correctly, you can also change the parameters according to your needs. Plus, here, you are able to change the recording format, quality, saving path, etc.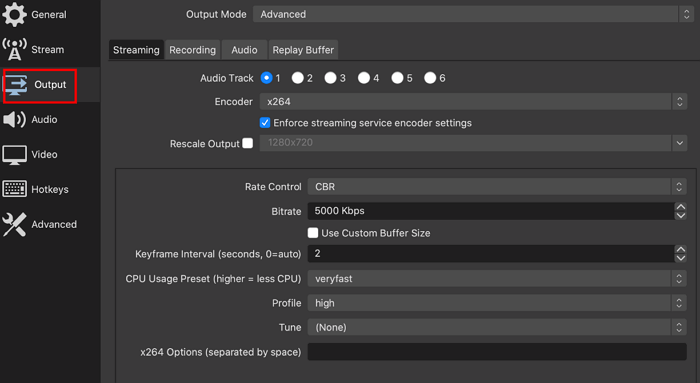 #Audio 
At last, you can change the audio bitrate, which will affect the sound quality. Here, you can set the audio bitrate above 192 and under 320. With a higher bitrate, things will sound more natural. But notice that you can set it higher only if your computer is stronger.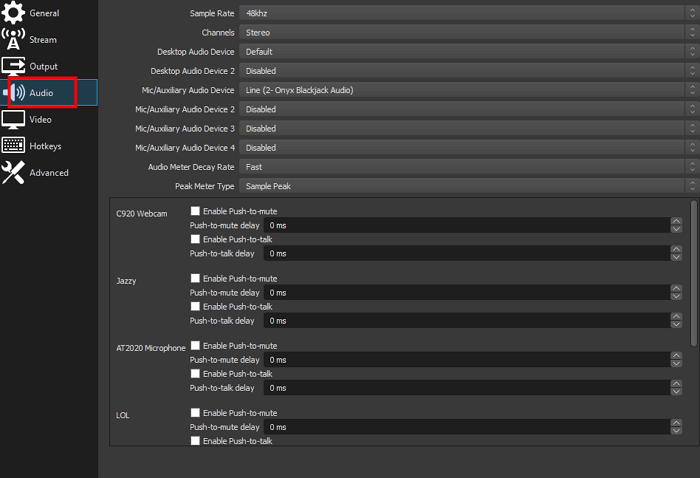 Step 3. Choose Game Capture Source
Go back to the main interface, and move to the Sources box. Next, hit the "+" icon to select Game Capture, and add a new source named after your game.
Step 4. Select Game Capture Mode
Next, you will see three game capture modes on your screen: "Capture specific window", "Capture any fullscreen application", etc. You need to choose your desired one for your recording, according to your needs.
Step 5. Start Recording Games with OBS
When you are ready, click on the "Start Recording" button. Then, OBS Studio will begin recording gameplay in the way you like.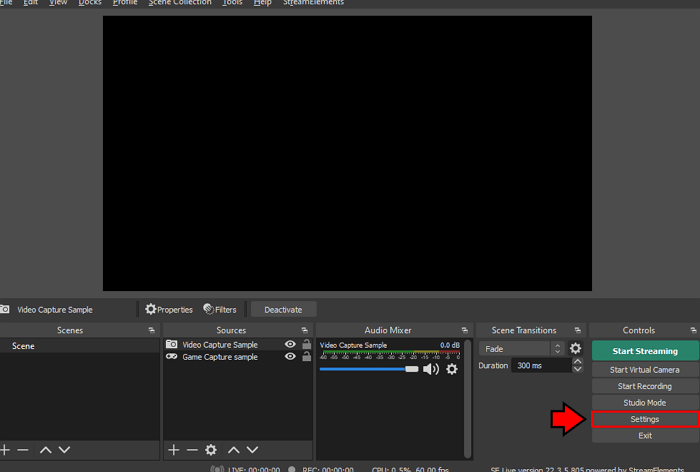 How to Record Gameplay with OBS Alternative
As you can see, it is a little complex to use OBS to record gameplay. So, if you want to find an easy-to-use game recorder, look no further than EaseUS RecExperts. It is regarded as one of the most popular OBS alternatives on the market.
This Mac and Windows screen recorder provides a game recording mode, which helps you capture high-quality gameplay footage with a few simple clicks. During recording, you can flexibly add a webcam overlay or your own voice to enrich the recorded video. Plus, better than OBS Studio, this software allows you to change the FPS from 1 to 144, based on your needs. Last but not least, it offers some editing tools to make your recordings stand out before sharing. Now, click the below button to get this game recorder with no FPS drop.
Steps to record gameplay with OBS alternative - EaseUS RecExperts:
Step 1. Launch the gameplay that you want to record. Next, open EaseUS RecExperts and click on the "Game" button on the left.

Step 2. Click on the "Select Game" option to choose a Game Window or Game Process. Then, you can enable the audio and webcam recording if needed. When all are done, click the big REC button to start the gameplay recording.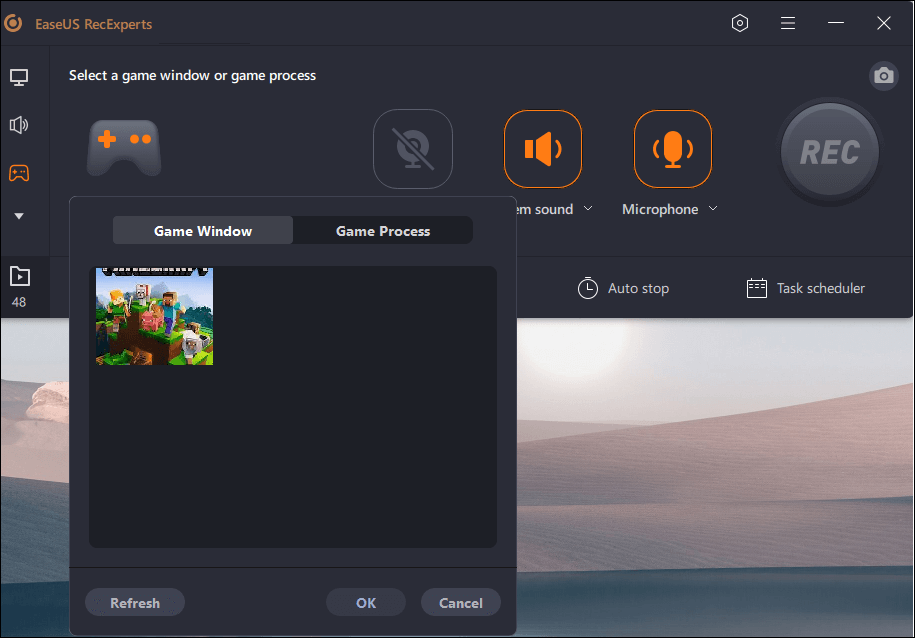 Step 3. A floating toolbar will appear, and you can pause or stop the recording. Besides that, the camera icon enables you to take a screenshot, and the timer icon lets you stop the recording automatically.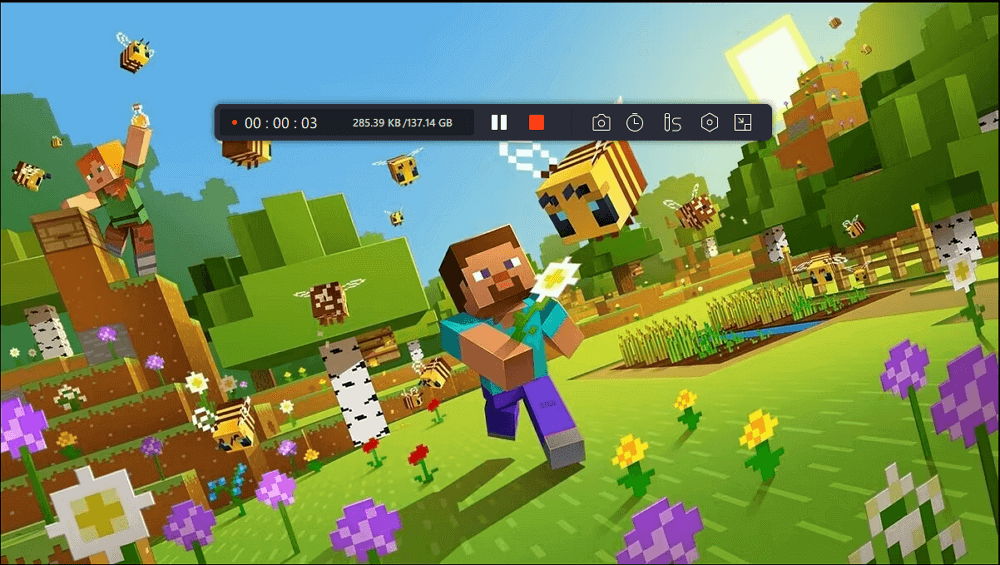 Step 4. After saving the recorded gameplay video, a media player will pop up. It gives you a built-in tool to trim the recording, extract audio from the video, and add an opening & ending part. You can find the tool at the bottom of the player.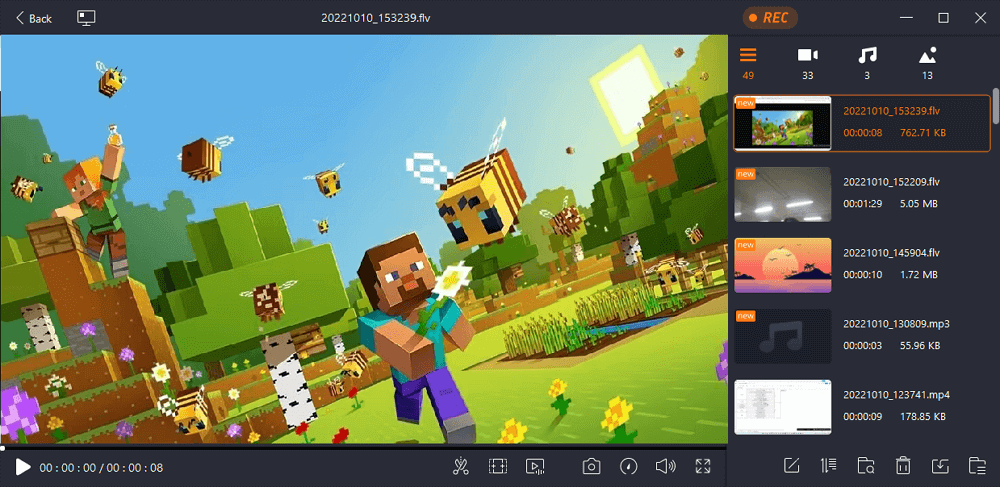 The Bottom Line
OBS is a good tool for recording gameplay on your computer, but it can be tricky to use. If you're looking for an alternative that's easier to use, try EaseUS RecExperts. It's a screen recorder that's designed specifically for capturing gaming footage, and it doesn't require any special configuration or setup. Just download it, run it, and hit the "Record" button to start capturing your game.
How to Record Gameplay with OBS FAQs
1. Is OBS good for recording gameplay?
Yes. OBS is good for recording gameplay. It provides many features that make all your recording tasks easier. However, it is a little challenging to set up for recording if you are a beginner.
2. How do you record a game with OBS?
We offer a detailed step-by-step tutorial on this page to record games with OBS. You can jump to Part 1 to learn some information.
3. How do I record myself playing a game on my computer?
First of all, you need to find a screen and camera recorder. Then, you can follow the on-screen instruction to record yourself playing a game on your computer. Here are some excellent screen recorders with facecam:
EaseUS RecExperts
OBS Studio
Bandicam
About the Author

Jane is an experienced editor for EaseUS focused on tech blog writing. Familiar with all kinds of video editing and screen recording software on the market, she specializes in composing posts about recording and editing videos. All the topics she chooses