
Table of Contents

About the Author

Related Posts

Best Audio Recording Software
PAGE CONTENT:
We frequently play multimedia content like videos and audio in our leisure time. We need a player to play movies, songs, or series stored on our PC/Laptop or cell phone. You know many video player applications but don't know much about online players. Online players are ideal if we want to avoid installing any video player with frame-by-frame playing function on our PC/Laptop.
A simple player will allow us to play, pause and search through a video, while the complete players come with customizability. We have sorted out a list of the top ten free online video players for you. After reading the details about all, you need to choose which one you think is better for you.
Recommended Online Video Player
In this part, we will give you the best 10 online video players. Just check them one by one below.
Top 1. YouTube Web Player
Undoubtedly, YouTube web player is the world's number one online video player and video-sharing platform available for all operating systems. You can see multimedia content on your device like a video player. You can upload your chosen or shot videos on YouTube and have choices whether you want to keep your uploaded videos private just for your own entertainment or you can publicize your uploaded videos anytime.
Also, this video player with speed control enables you to search for something you want to play and watch videos. YouTube enables you to create your own playlists to organize your videos and music. The good thing about this online video player is that it allows you to explore different moods and genres of multimedia content. You can visit your recent activities from the library, and you can upgrade your account if you want.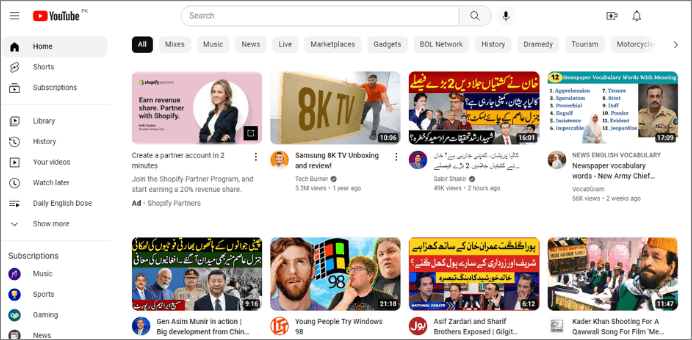 Pros:
It's Easy to use
It's 100% free, and the premium version is optional
It enables you to earn money by sharing your unique videos
Cons:
Little challenging to start earning
Not easy to focus on a single topic
Top 2. iTunes Web Player
You're able to play movies and videos and listen to music or podcasts through iTunes web player. iTunes lets you play all multimedia content and works through the Internet. You don't need an iOS or Android app or an iTunes app for your Mac or Windows device. Just search for the iTunes web player from your browser.
The good thing about this HD video player is that anyone can use it because it supports all platforms like macOS, Windows, Chrome OS, iOS, and Android. Also, you can search for movies and TV shows worldwide on the internet.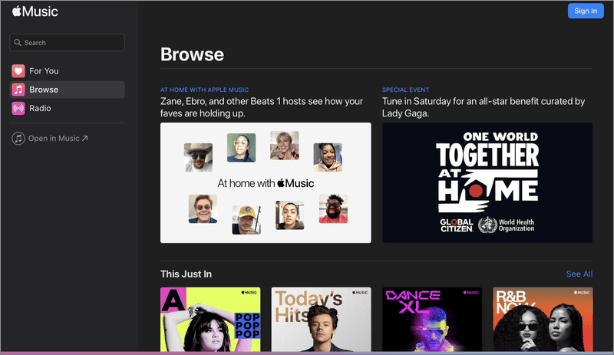 Pros:
It supports Android, iOS apps, Windows, and macOS devices
Offers a free trial
Offers the latest version
Cons:
The registration process is a bit long
Requires a high-speed connection for smooth playback
Top 3. Twitch Web Player
Twitch web player allows you to play multimedia content on any device and operating system online through the web browser. The most exciting thing about this online tool is that it has a wide range of live and recorded video content like music, TV talks and shows, sports, travel, entertainment, food, and more.
You can use Twitch web player from different web browsers like Mozilla Firefox, Brave, Opera GX, Microsoft Edge, and Google Chrome. Twitch web player supports high resolution, and you can change the stream quality option from low to high or play a video in reverse.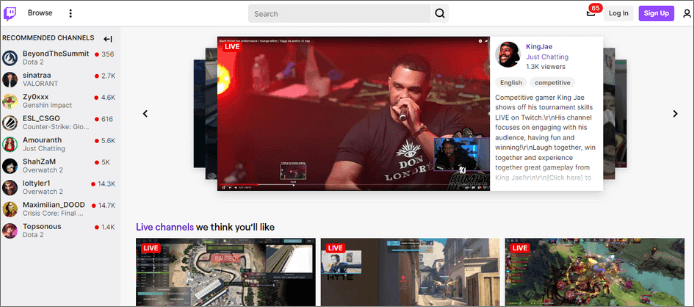 Pros:
It offers a free version
Ads-free for paid tiers
It supports any browser
Cons:
Limited features for the free version
Requires registration or login
Top 4. VideoJS
VideoJS is a free online video player that comes with features like basic playback options, autoplay, and preload. VideoJS provides you with full-screen displays. Other standout features are tracking Google Analytics from the player, adding your branding in the player controls, and introducing Chromecast support.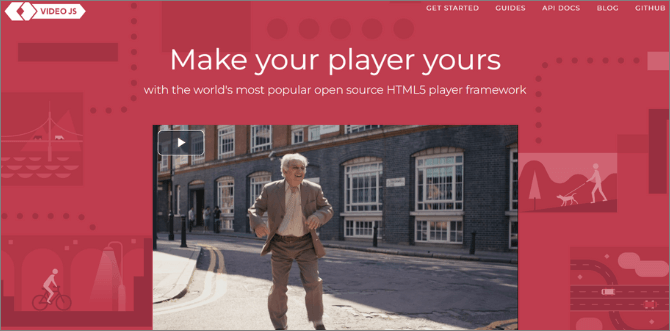 Pros:
Chromecast support
Plays any formats
Supports Android and Windows
Cons:
Requires a high-speed internet connection for smooth play
The interface is a bit confusing
Top 5. Flowplayer
Flowplayer online video payer is free and easy to use along with MP4 movies and protects mobile devices. It contains features like Google Analytics, Slow motion, Subtitles, fullscreen, Keyboard shortcuts, etc., without using any additional expensive plugins.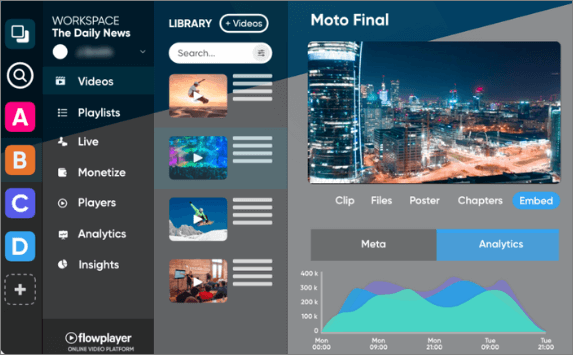 Pros:
Easy-to-use
Convert videos easily
Supports live streaming
Cons:
The Premium version is expensive
Basic options in a free version
Top 6. Vdocipher
Vdocipher provides encryption technology to protect your videos from being downloaded/pirated. It has features like Adaptive playback, Multiple quality options, Multi-lingual subtitles, Responsive design, Forward/Rewind options, etc. Vdocipher allows secure video hosting and streaming smoothly and safely.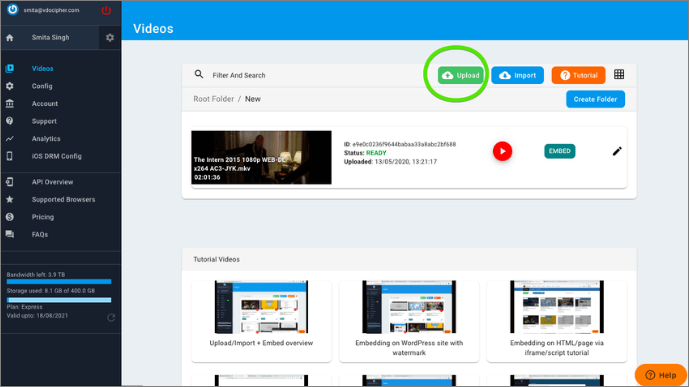 Pros:
Customizable media player
Supports heavy video files
Easy to use
Cons:
Not 100% free
Only offers 5 GB in a free trial
Top 7. IPTV Stream Player
IPTV Stream Player is an online video player you can play video and audio and feel like a regular video player. It enables you to enhance your video activity with an HTML5 video player. Also, it offers you high-resolution playback. You can broadcast and stream live video. Stream player is the best partner for social enterprises.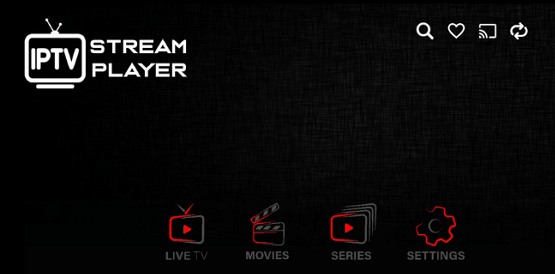 Pros:
Offers a 14-day trial
It works on all browsers and mobiles
High-Resolution playback
Cons:
Bugs needed to be fixed
Outdated dashboard
Top 8. JW Player
You can play your media files on your device by JW Player. This online video player lets you post videos, post video ads, and stream. It also offers a reliable HTML5 and Flash viewing experience with complete configuration and customization features on several mobile phones, tablets, and computers. You can enjoy videos on any device without losing their quality.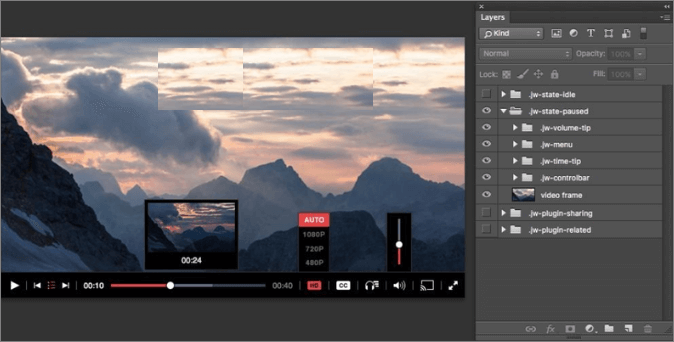 Pros:
It offers a free version
It supports HTML5 and Flash
Open-source on any device
Cons:
The Premium version is quite expensive
Incompatible with iTunes video podcasts
Top 9. FVC Online Video Player
FVC Online Video Player is a free web video player for almost all formats. Also, media can load faster with this online video player, and it supports custom cover art. You can play video and audio files on different devices. FVC Online Video Player makes your videos look excellent in HD and 4K.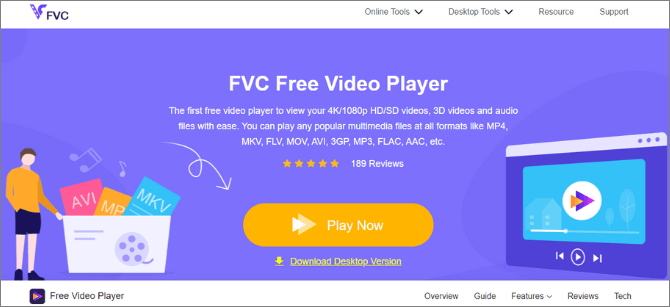 Pros:
HD and 4K quality videos
Open-source on any device
It allows you to edit your multimedia content
Cons:
Requires Vimeo app for media playback
Limited editing features
Top 10. Wistia Player
Wistia player lets you experience video and audio playback on your device like a video player. It also supports high-resolution video and streaming with HLS. In addition, you will have no difficulty playing your multimedia content with a high-speed Internet connection. Wistia player allows you to customize the look of your video player. You can adjust the coloring of the video player to make it more personalized.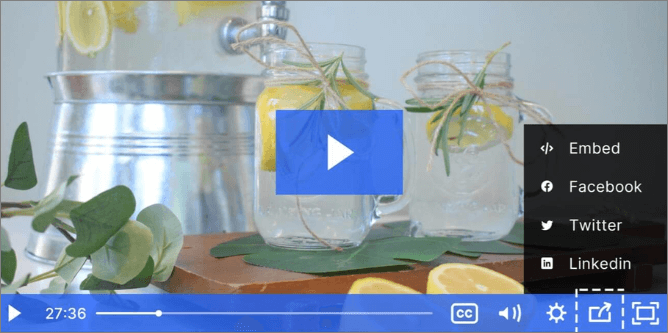 Pros:
It offers an ad-free experience for users
Quick and easy-to-update content
Flexible video enhancements
Cons:
Quite expensive
No updated features
Bonus tip. Best Desktop Video Player Free
Now you have all of the above-described online video players to play videos online. Choose any player you like. Besides, we have an excellent tool famous for free screen recording of the highest quality. You can record HD videos to 4K, record screen and webcam, or record without a webcam.
The name of that excellent Mac and Windows screen recorder is the EaseUS RecExperts. Its name introduces us to how powerful EaseUS RecExperts is in recording and watching high-quality videos. It works on almost all operating systems. You can enjoy your screen recording during the game plays without a watermark.
With EaseUS RecExperts, you can record conferences and educational tutorials with this video conference recorder; it also offers backup to secure your videos and memories forever. Record any videos for offline entertainment from different sites in the highest resolutions like YouTube, DailyMotion, Facebook, Instagram, etc.

Outstanding Features:
Download this tool by clicking the button below now!
FAQs about Online Video Player Free
Check the frequently asked questions and their answers related to online video players.
1. Which is the best online video player?
According to user's preferences and choices, any online video player would be considered as the best if they have basic functionalities like it should play online media stored in devices, pause/stop options, smooth plays, bugs-free, Forward/Rewind options, Adaptive playback, secure and encrypted, ability to play videos with subtitles, etc. Those basic functionalities that should exist in any online player would be considered the best.
2. How can I open a video online?
Upload your video on any online secure video player described above that allows you to open your videos online and play online.
3. Is there a Google video player?
The world's number one video-playing and sharing platform YouTube is part of Google. That allows its users to watch videos online and upload their own creations on YouTube, and users have choices whether they want to publicize their videos or keep them private.
Conclusion
Playing and recording online video and audio with the top ten online video players plus EaseUS RecExperts is now too easy. Therefore, now you can enjoy watching your favorite movies on your device without downloading and installing any software or application that consumes space in your device. Also, you can easily browse unlimited media from the internet because they are online video players.
About the Author

Melissa is a sophisticated editor for EaseUS in tech blog writing. She is proficient in writing articles related to multimedia tools including screen recording, video editing, and PDF file conversion. Also, she's starting to write blogs about data security, including articles about data recovery, disk partitioning, data backup, etc.