
Table of Contents

About the Author

Related Posts

Best Audio Recording Software
PAGE CONTENT:
Zoom, a popular video conferencing software, offers local recording ability to free and paid subscribers. A participant can record the video and audio in a meeting locally, upload the file to Dropbox and Google Drive, or stream it to YouTube or Vimeo flexibly. But this feature is available only if the organizer or the host of the meeting allows you to do. But if he disables the "Record", then how can you get this job done?
Actually, what you need is Zoom recording software. Depending on your favorite platform, there are options for desktop computers (both Windows and macOS) and mobile apps for smartphones. Given that, 12 popular Zoom screen recording software is shared in this post. Go on reading to find the one that suits your needs best.
Part 1. Top 8 Zoom Recording Software for PC and Mac
Generally speaking, it's not easy to find a helpful Zoom meeting recording app. However, finding your desired one does take some time. So to help you get an excellent Zoom screen recorder, the top 6 tools on Windows and Mac are shared with you. Also, their core functionalities are introduced. Now, let's jump into it!
1. EaseUS RecExperts ★★★
Compatibility: Windows and Mac 
EaseUS RecExperts can run perfectly on Windows and macOS. This Mac and Windows screen recorder supports recording remote online meetings and video calls effectively.
As one of the screen recorders free download, it enables you to record a video from your webcam or as a webcam overlay to increase the engagement of future viewers of your recording, which can help when you're making tutorial videos or podcasts. If the video is too long or there are unwanted scenes, you can trim it with a built-in trimmer.
For Mac, it also lets you record full screen on Windows 10 or record a selected area flexibly while recording online meetings. Besides recording the meeting video, it can record audio and webcam in a few clicks. Most importantly, you can choose output formats for video and audio like MP3, MP4, and AVI, with high-quality output.
Key Features:
Record Microsoft Teams meeting, Google Meet, and other conferences
Suitable for both beginners and professionals
Capture screen, audio, and webcam in high quality
Able to record online conferences with no time limit
Schedule recording function to start/end task
Try EaseUS RecExperts to find stunning features! Record Zoom meetings now and no registration is needed.
For your convenience, here we offer a video tutorial on recording Zoom meetings. Let's take a look!
2. Windows 10 Game Bar
Compatibility: Windows 10
This program, included with Windows 10, helps record and broadcast video games. Besides gamers, the Game Bar is useful for any video capture, including recording a Zoom meeting, and while recording, it also allows you to adjust the Zoom application volume. Even if it's a pre-installed recorder, it still can capture video in high quality.
To use this Zoom recording software on Windows, your graphic card (dedicated or CPU integrated) must support one of three encoders: Intel Quick Sync H.264, Nvidia NVENC, or AMD VCE.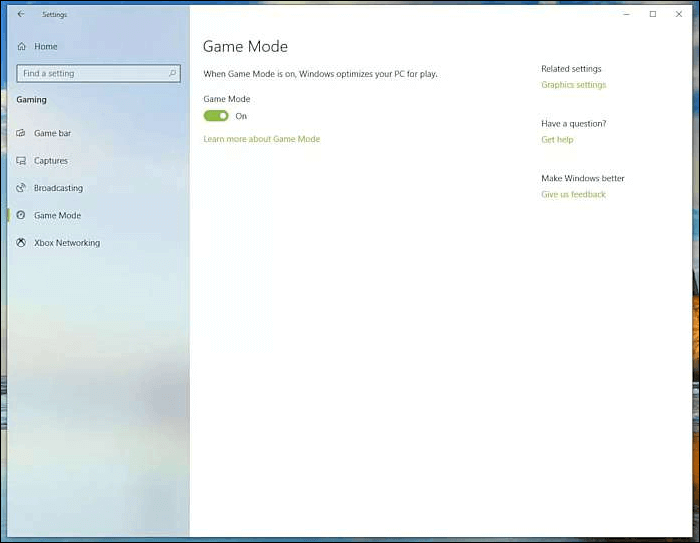 Pros:
Offer a performance panel that provides information about your current CPU, GPU, and RAM usage
The Broadcasts & Capture pane offers a way to capture screenshots and even live-stream them to the world
Cons:
The Game bar interface doesn't always show up inconsistent performance in some tests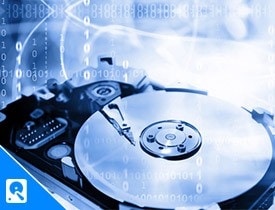 3. OBS Studio
Compatibility: Windows 8/10 (Support also macOS, Linux)
As an open-source screen recorder, OBS Studio is also a free Zoom screen recorder. To capture Zoom meetings, you have to set up your screen recording session, like choosing Window Capture from the Sources menu.
This software can create video clips made up of multiple sources, including window captures, images, text, browser windows, webcams, video cards. You can also set up hotkeys for different actions, like switching between scenes, starting/stopping streams or recordings, muting audio sources, etc.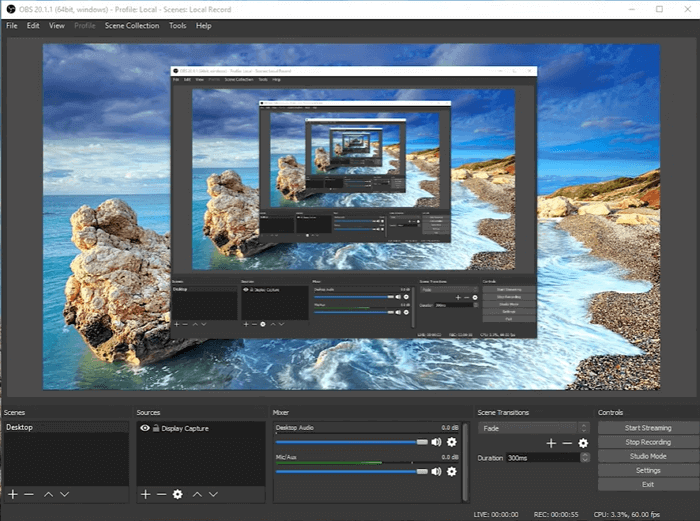 Pros: 
High performance of the real-time video and audio capturing the Zoom meeting
Easily convert (remix) recorded files into a different format
Record Webex meeting and other online conferences
A Studio Mode allows you to preview your sources before live streaming
Cons:
No editing tools available to use
It is a little bit complicated to use, especially for beginners
4. Bandicam
Compatibility: Windows
Bandicam provides screen and audio recording functionality. It can record various activities on a PC screen - remote lectures, webinars, games, Skype calls, which is one of the popular screen recorders for Zoom recording.
While recording Zoom meetings, you can capture your whole screen or just the Zoom application window as a video file. When the Zoom meeting is already recorded, you can share it with YouTube, Facebook, or Vimeo.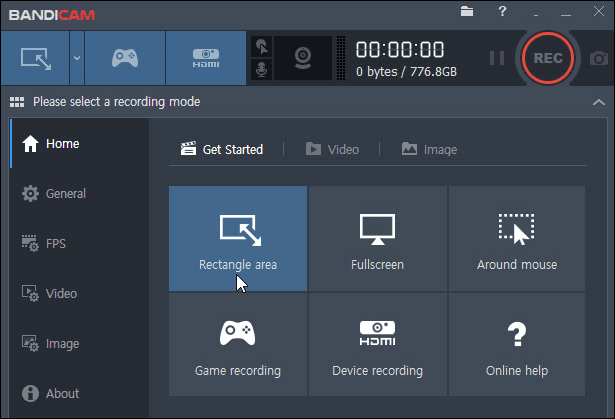 Pros:
Record the part of screen as you wish
You can mix the microphone sound with the webcam recording
Use DirectX/OpenGL graphics to record HD video sessions
You can add mouse effects to highlight special moments from the Zoom meeting
Cons:
The application has a version only for Windows platforms
There are not many editing tools
5. QuickTime Player
Compatibility: macOS
QuickTime Player is a natural option for many Mac users to do screen recording activities because it's bundled into the macOS. You can use it to record your Zoom meeting with a few simple clicks. For screen recording, you need to choose the New Screen Recording option and adjust the settings, like enabling the microphone and selecting the quality output video file.
Besides that, this Zoom recording software also offers you some editing functions to modify your recordings, including trimming a Zoom recording.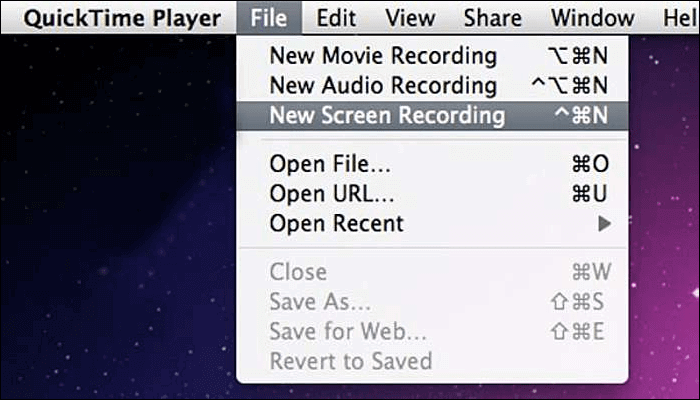 Pros:
Automatically included with macOS
An intuitive, easy-to-use interface that makes it easy to navigate
Work with iTunes files
Cons:
Less breadth of compatibility than competitors
No playback support, especially for file formats like AVI and FLV
6. Screencast-O-Matic
Compatibility: macOS X 10.9 Mavericks and above (available for Windows)
This Zoom-capturing software can be used on both Windows and macOS machines. It provides intuitive and affordable video-capturing tools. You can record screen and webcam and use an external microphone to record the audio.
The recorded clip can be edited with the integrated editor, by adding text, animations, or fluid transitions. When the final video file is ready, you can share it on social media sites like Facebook or Twitter.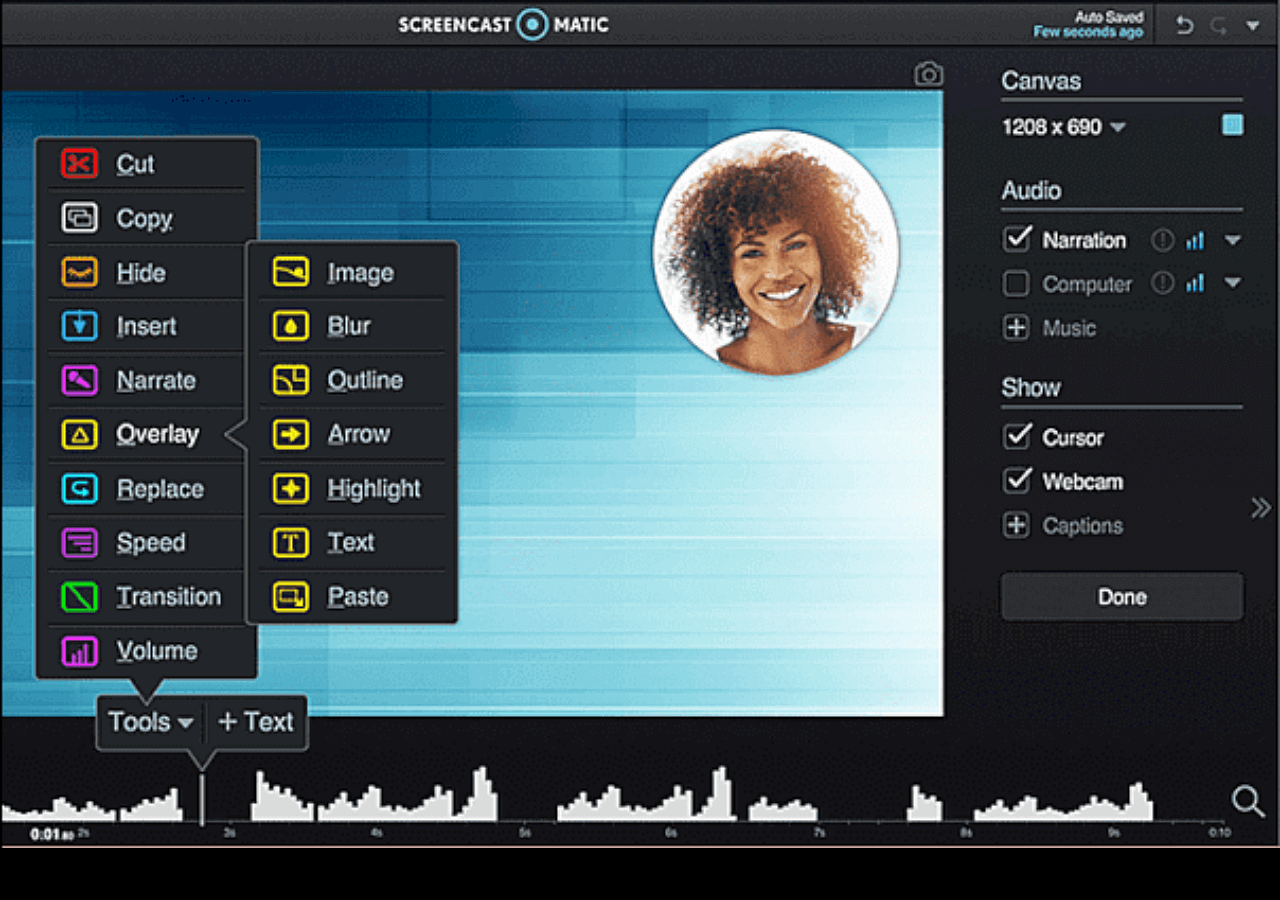 Pros:
Free to use and user-friendly
A built-in speech-to-text feature
Basic editing functions are offered
Cons:
The free version puts a watermark on your video
The maximum length of the Zoom meeting can be up to 15 minutes
7. VLC Media Player
Compatibility: Windows, Mac, and other operating systems
This open-source Zoom meeting recording app can be used on Windows, Mac, and other operating systems. It's free-to-use and you can even edit the parameters for Zoom recording, like frame rate, etc. If you want to record Zoom with this app, click "File" > "Open Capture Device".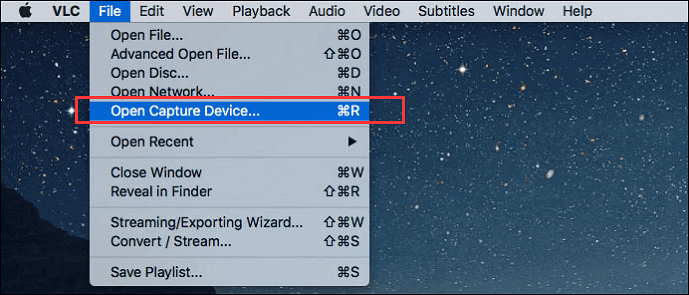 Pros:
Record, stream, convert and play the media files
Cross-platform and free-to-use Zoom recording app
Cons:
Cannot record the target window of the Zoom app
Support limited output format
8. ShareX
Compatibility: Windows
The last recommeded app for Zoom meeting is ShareX, which can be used on Windows effectively. It's also an open-source screen recorder to record any area of the screen. To capture Zoom meetings, you can use it to record video on PC in Windows 10, capture the sound, and take a screenshot without permission.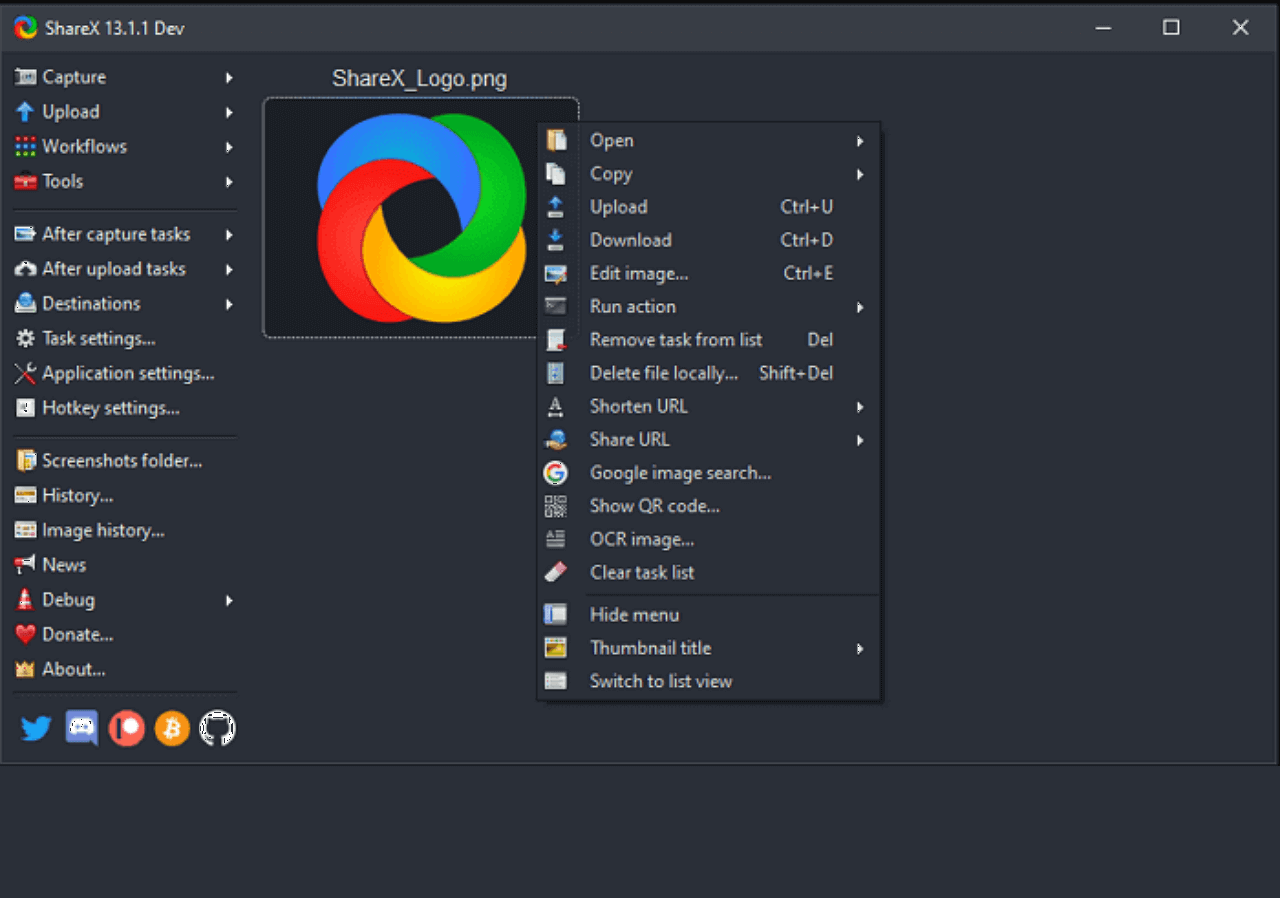 Pros:
Simple and friendly interface
Best Zoom recording software on Windows
Record Zoom meeting with audio
Cons:
Part 2. Best 4 Zoom Recording App for iOS and Android
There are still some people who like to use their smartphones to attend and record online meetings. So in this part, we will talk about 4 amazing Zoom recording applications for Android and iPhone users.
1. iOS Built-in Screen Recorder
Compatibility:  iOS 11 or later
iPhone users can rely on the built-in screen recording app, which enables them to capture all activities on the device's screen. If you need to record your Zoom meeting using an iPhone, you have to start a new meeting and then head over to the Control Center. 
After the screen recording session starts, you can use a toolbar to pause, resume, or stop the recording. Once you have recorded the video, you can share it with the target audience.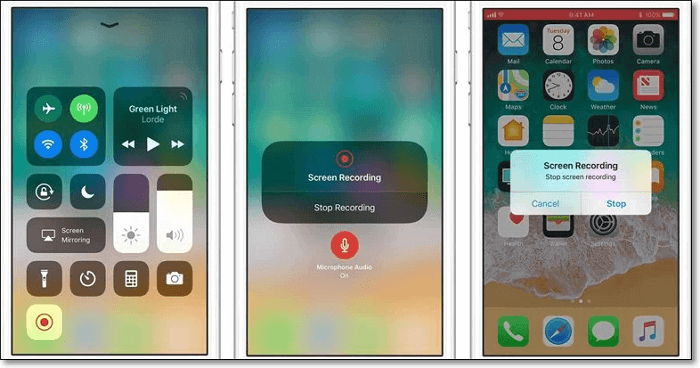 Pros:
Easy to use and a built-in screen recorder for the iPhone/iPad
Free to use this app with basic features like toggle microphone audio on or off
Cons:
You can't adjust resolution, fps, or even the bitrate
Hard to deal with internal audio
2. Mobizen Screen Recorder
Compatibility: Android 4.4 or later 
This helpful mobile app can be used to record screens in 1080p resolution and at 60fps. Especially it will help you to record a Zoom meeting. When the online event starts, you tap on the Record button, and it will capture your phone's screen. What's more, this app allows you to store your recorded video session on an external SD card so that you can record long videos.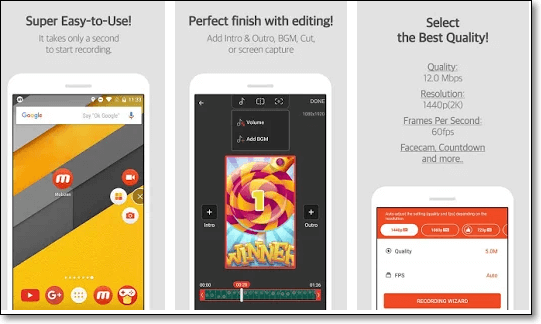 Pros:
Record a clean screen without a watermark with Clean Recording Mode
High Quality supported - 1080p Resolution, 12.0Mbps, 60 FPS
A Booster Mode allows unsupported devices to record your video
Cons:
It doesn't record internal sounds, only through the device's microphone
A lot of free ads and in-app purchases
3. AZ Screen Recorder
Compatibility: Android 5.0 or later 
This is a simple Zoom recording mobile app, which also records clips in Full HD resolution. The main advantage of AZ Screen Recorder is that it doesn't limit your screen recording so you can use it during any Zoom meeting.
While recording, you can capture the internal and external sound, grab the whole screen, and simultaneously footage from the front camera. It works reliable, so it will not freeze or crash in the middle of your online meeting. You can even shake your smartphone, and the app will stop the recording.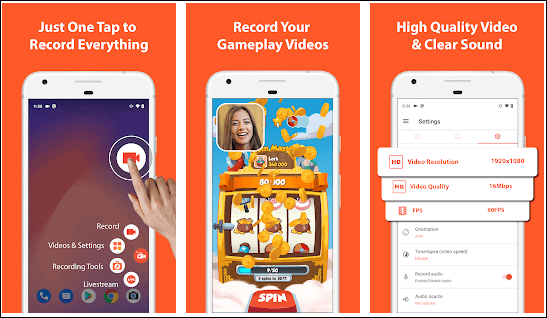 Pros:
Basic video editing tools that enable you to polish your video quickly
Allow you to share the recorded Zoom meeting with colleagues or partners
Unlimited time of screen recording
Cons:
Video editor not available
4. Recorder for Zoom, Online Meeting & Live Streaming
Compatibility: Android 5.0 or newer
This brand-new app aims at screen recording for Zoom and other video conferences recorder. It will help you record presentations from your teacher, colleague, or boss. It can also be used for all applications on your phone, like the Voice Call app, Game app, Live streaming app, etc. So it allows you to record the screen of your phone from other applications directly.
It shows a floating button to record when you need it easily. Also, choosing the desired quality, resolution, bitrate, frame rate (fps), and recording orientation is possible.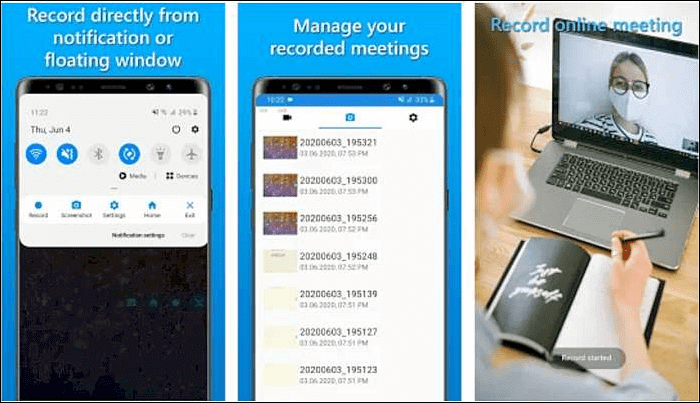 Pros:
Easy-to-use recording for Zoom and online meeting
Change the resolution, bitrate, and frame rate
Record video from all applications on your phone
Cons:
The phone must be on speakers to record the audio
Conclusion
The popular Zoom platform allows only paid plans for webinar organizing and recording. To record the Zoom meeting as a guest without the host's permission, select one screen recordings application mentioned above. 
This guide presents 12 of the popular Zoom meeting recording software so that you can participate in the meeting in peace without worrying that you will miss something important. The most suitable application is EaseUS RecExperts, as it's feature-rich and provides capable recording functions. It works smoothly and does not affect computer performance. As well you can export the recorded video in quite different formats!
FAQs about Zoom Recording Software
Here is more information about the Zoom recording app. 
1. What is the best software/app to record Zoom meetings??
There is the top 12 popular Zoom meeting recording software:
EaseUS RecExperts
Windows 10 Game Bar
OBS Studio
Bandicam
QuickTime Player
Screencast-O-Matic
VLC Media Player
ShareX
iOS Built-in Screen Recorder
Mobizen Screen Recorder
AZ Screen Recorder
Recorder for Zoom, Online Meeting & Live Streaming
2. Can you record a Zoom meeting without anyone knowing??
Only the host can record the Zoom meetings with the default capturing method. For a participant who wants to record the meeting, it's a need to ask for the host's permission.
If you want to record Zoom without hosting permission or without anyone knowing, try a third-party screen recording utility to allow recording the video conference. 
3. Can you record using free Zoom?
If you are the host or some participants who got permission from the host, you can start recording the Zoom meeting with the built-in method. But it only offers some basic recording features.
To apply more fantastic recording methods such as choosing the output format, audio resource, and more, try other screen recorders introduced above. 
About the Author

Crystal Chen is very interested in technology products. Experiencing many technological applications, She is willing to solve users' problems through writing tech-related articles. Through her words, you can find various solutions to solve one issue.