
Table of Contents

About the Author

Related Posts

Best Audio Recording Software
Team Fortress 2 is a multiplayer first-person shooter game developed and published by Valve. It's one of the most popular online action games and delivers constant free updates, including new game modes, etc.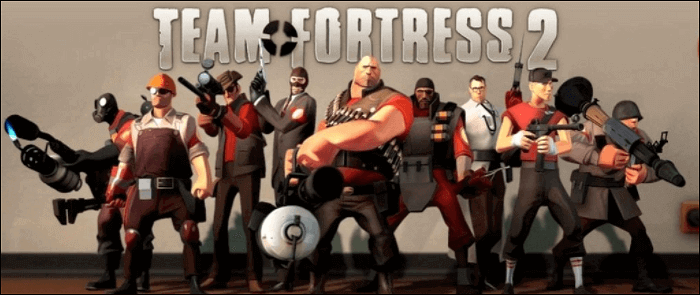 A quick guide on how to record TF2 for demos:
1. Enable the developer console and start the TF2 game.
2. Press the "~" (tilde) key to record a demo. Then, hit "record NAME" to start recording the demo. 
3. To stop it, back to the console and type "Stop" on the command line.
4. By default, the demo files are stored in "C://Program Files/x86/Steam/steamapps/common/TF2", and you can find your TF2 demos in that folder.
If the computer is running slowly when recording the game, switch to alternatives to TF2 game recorder. To capture impressive TF2 moments, try best game recording software like EaseUS RecExperts, OBS Studio, etc. 
How to Record TF2 Gameplay with EaseUS RecExperts
EaseUS RecExperts is a versatile TF2 recorder. This tool is popular for capturing desktop gameplay in high quality. It also allows customizing video/audio Settings like the output format so that you can obtain the recordings that meet your needs perfectly. You can find the recorded TF2 demos in the Recordings tab, and you will also get many tools to edit the recordings. For example, this software supports trimming the recording, extracting audio from a video, adding opening titles to the video with simple clicks. 
Meanwhile, this gameplay recording software records the screen on TF2 and captures your emotions with a webcam simultaneously. Also, it helps you schedule recording to start the task whenever you want.
Key Features:
Record game with face and voice
Choose the audio resources, including the system and external
Capture the full screen or part of the screen
Support recording gameplay on different devices, like Switch, Xbox, etc.
Don't miss this powerful TF2 game capturing tool, and click the following button to download it now!
Recording TF2 gameplay with EaseUS RecExperts:
Step 1. Start the gameplay you want to record and launch EaseUS game recorder. Next, select the Game mode.

Step 2. Click the nut icon to open the Settings window, and then click on "Video" to adjust the frame rate (from 1 to 144), video quality, format, etc. 
In addition, you can click on the "Game" button to change some game overlay options. Once done, click "OK".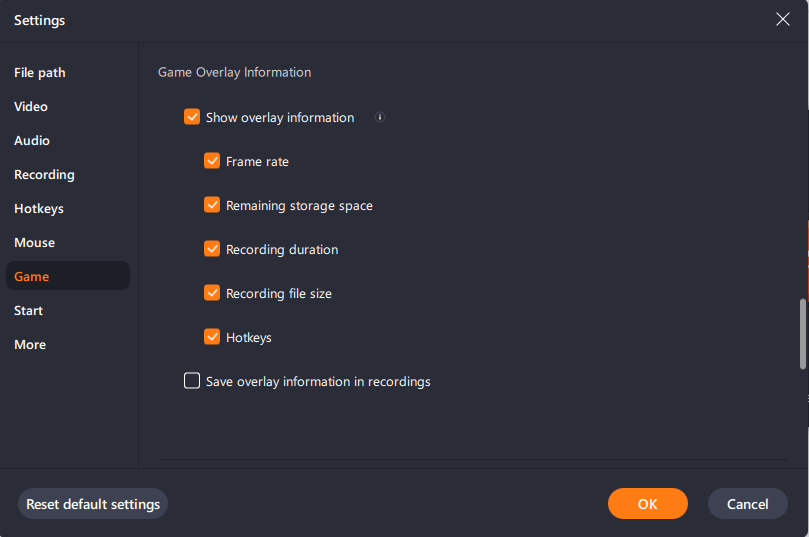 Step 3. Go back to the Game mode interface and click "Select Game" to choose the gameplay you want to capture. Next, click REC to start your game recording.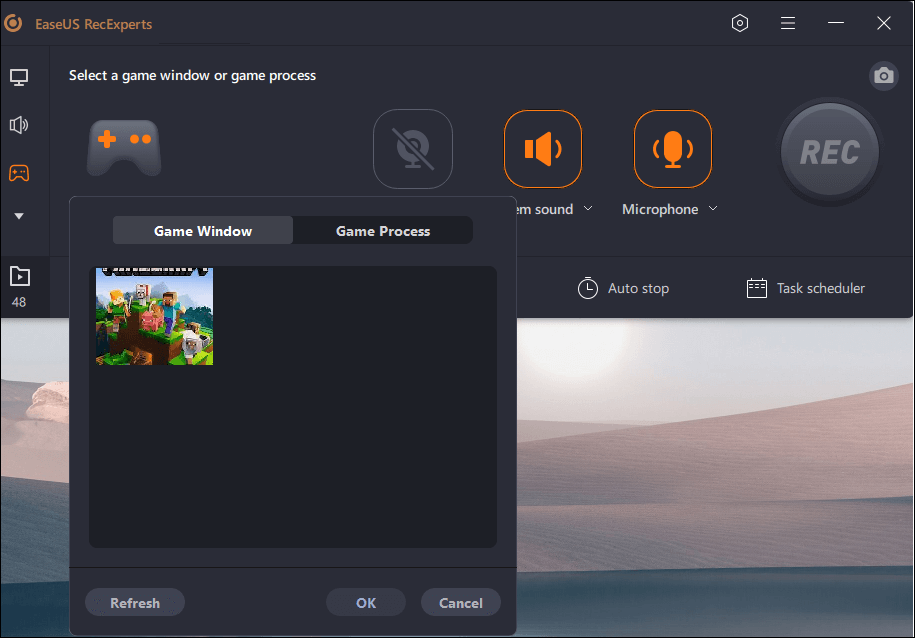 Step 4. You will see a small bar showing the time of your record. If needed, you can take screenshots in recording, or set the specific time to stop the recording by clicking the "Clock" icon on the toolbar.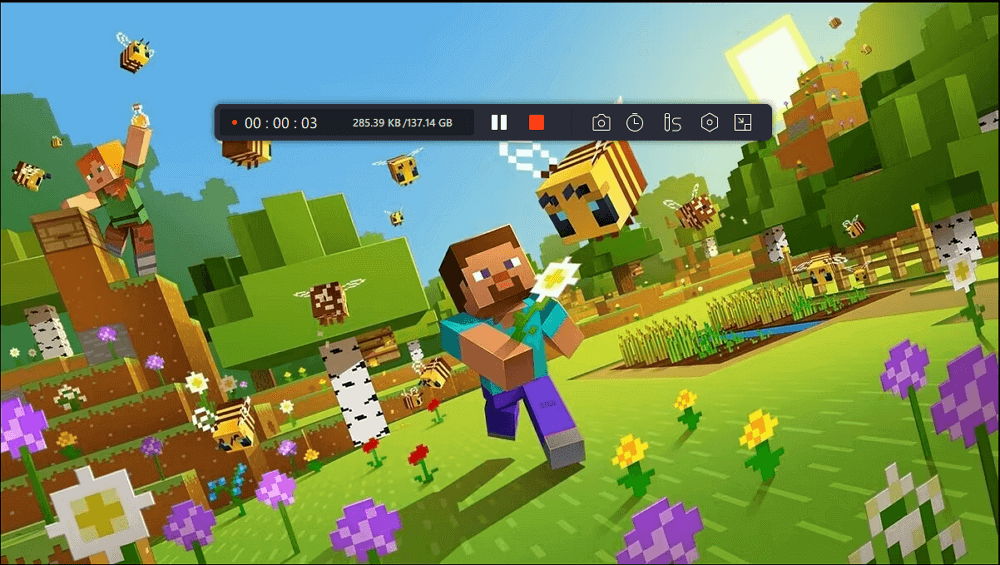 Step 5. Once done, you can watch and edit the recorded footage with the built-in video editor. On the recorded video, you can trim the recordings as you want.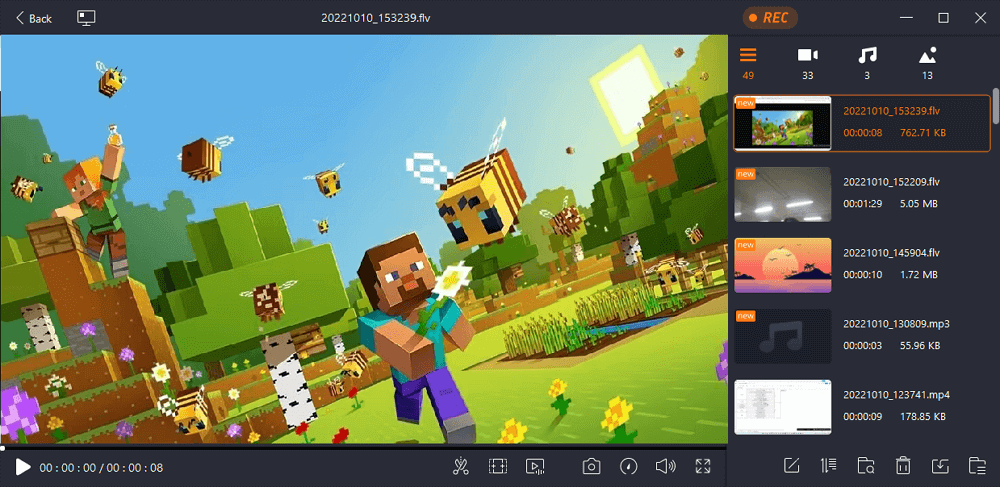 This software also supports recording gameplay on Mac. The tutorials in the following post will guide you through doing that.

How to Record Gameplay on Mac?
An efficient game recorder can help capture audio, screen, and webcam at the same time. LoL, Switch gameplay, and Xbox 360 games can be recorded easily...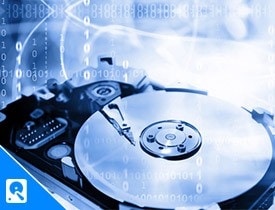 How to Record TF2 with OBS Studio
Open Broadcaster Software or OBS Studio is a popular open source screen recorder that makes high-quality recordings of the TF2 gameplay. It's capable of recording fast-paced action with advanced settings. 
If you're looking for a professional TF2 recorder, OBS Studio is a must-to-try option. This TF2 demo recorder makes it simple to capture gameplay, record the screen and audio, etc. Also, it's truly free, so you don't have to pay for any features. It can be used on Windows, Mac, and other operating systems. 
Pros:
Record part of screen or the full screen
Choose the desired FPS for recording
Stream with various platforms like Facebook Live, YouTube Live, Hitbox, Twitch, etc.
 
Cons: 
OBS will get stuck sometimes
High learning curve for advanced settings
A step-by-step guide to record Team Fortress 2, using OBS:
Step 1. Before start recording FT2, download and install OBS Studio.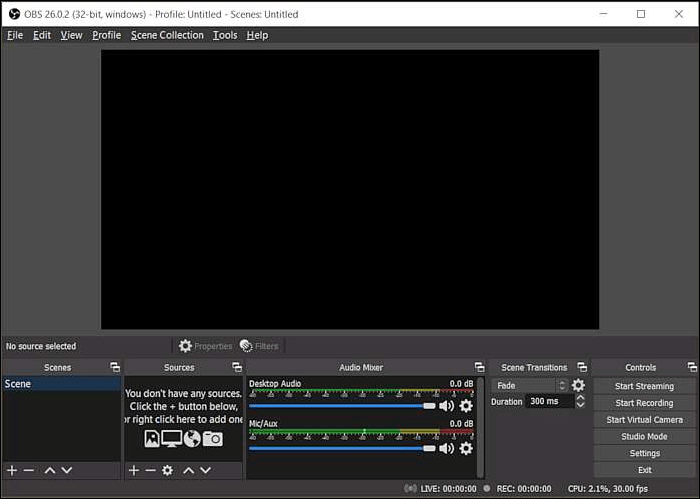 Step 2. In the bottom left corner of the application, click the box named "Scenes", where you put a recognizable name for future references, such as Game Capture.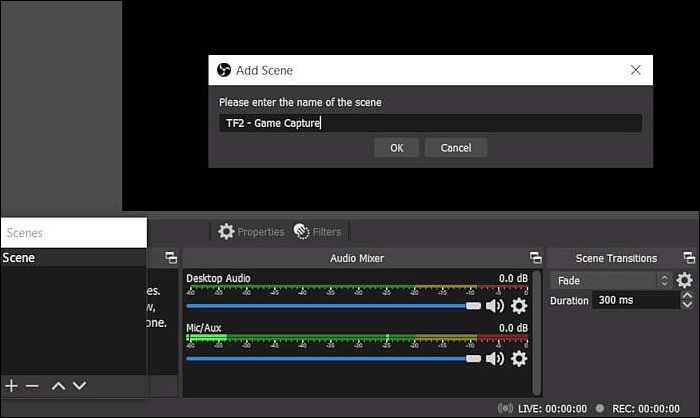 Step 3. Open the box named "Sources" and select "Game Capture".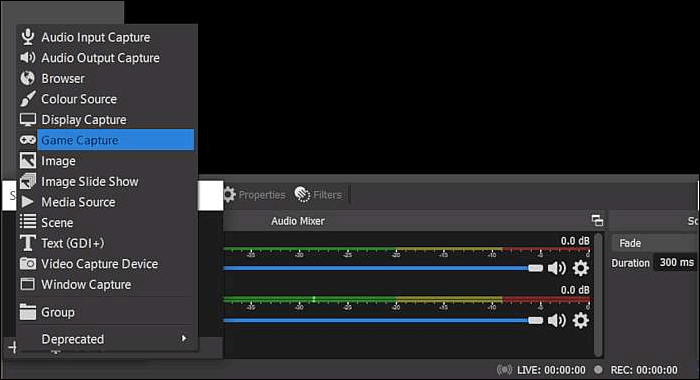 Step 4. A Properties box appears in OBS. Click "Mode" and select "Capture Specific Window" or "Capture Any Fullscreen Application". To record demos in the TF2 game, choose the former one.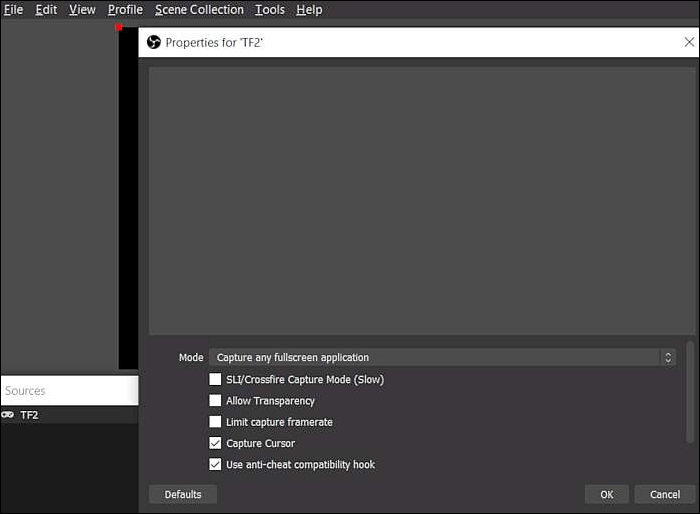 Step 5. The title of the game should appear in this dropdown menu if it's already open. If not, open the game, then return to the Properties menu to select the game in the Window dropdown.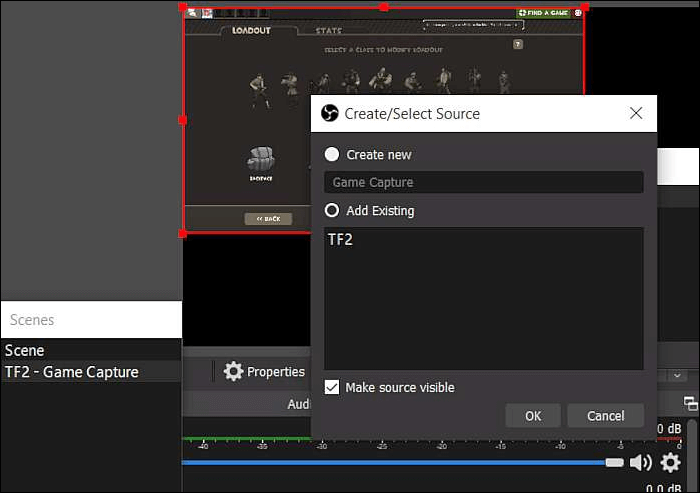 Step 6. Click "OK" to save your settings and exit the Properties menu. Then hit "Start Recording".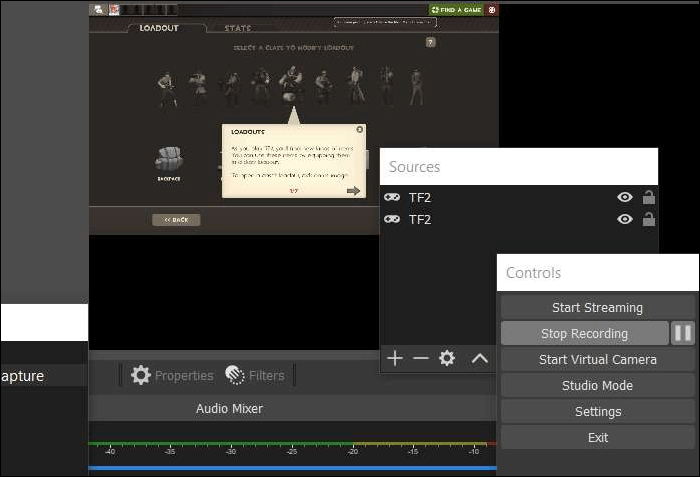 Step 7. When clicking "Stop Recording", OBS will save your TF2 videos to the directory you specified in Settings.
Download: https://obsproject.com/
How to
Record TF2 Demos with Bandicam 
Bandicam is a light Windows-based TF2 demo recorder, making it easy to capture TF2 gameplay. It supports capturing video from the entire screen and webcam at the same time. This tool provides screen selection for recording, real-time drawing, and a microphone while recording.
The developers present specific features for gamers, including an overlay of FPS for gameplay and control to stream easily and faster. It's simple to use, and you can record video from external devices like Xbox, etc.
Pros:
Record streaming video easily
Capture high FPS games such as TF2
Deal with dual monitors by running multiple instances of Bandicam
Cons:
Run only on Windows PC
Not providing many editing tools
Hard to remove the watermark
A guide for you to record in TF2 with Bandicam:
Step 1. Open the Bandicam application and choose the Game Recording mode. It's better to apply this mode to get a high-quality video project.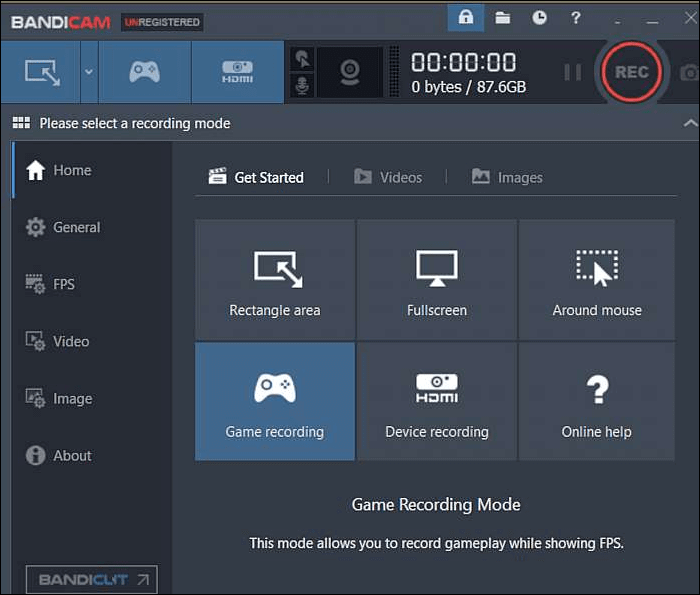 Step 2. Start Team Fortress 2 game to record. For stable operation, Bandicam needs to be opened before performing the game. Meanwhile, you have more settings options on "General".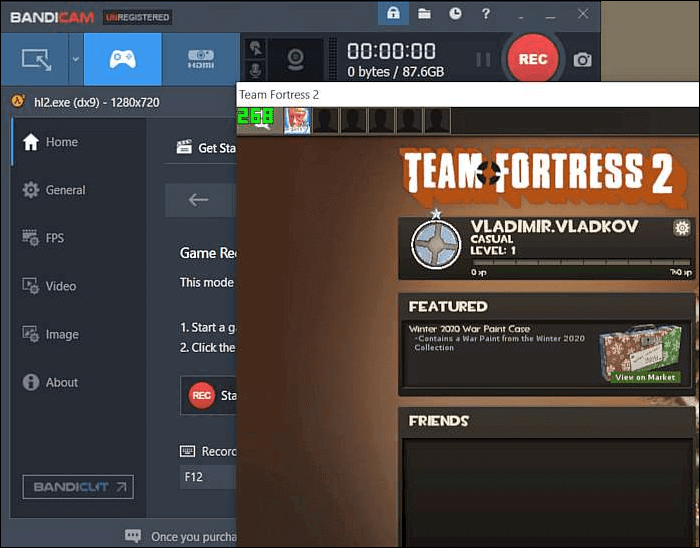 Step 3. While running in "Game Recording" mode, see the green number on the screen. You can control the FPS (Frames per second) under the "FPS" tab.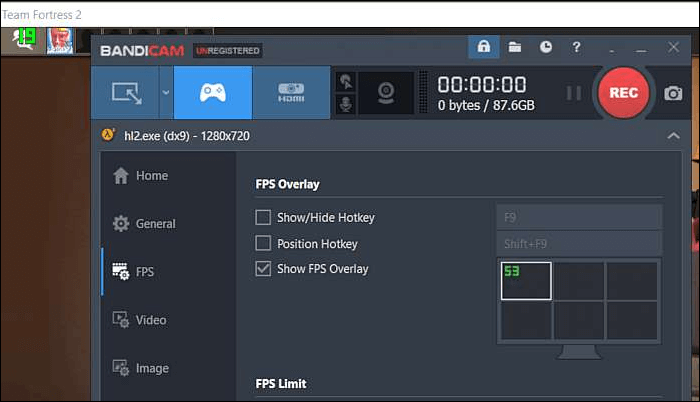 Step 4. Press the "F12" function key (or the "Record" button in Bandicam) to start recording. During recording, the green number (FPS) changes to red.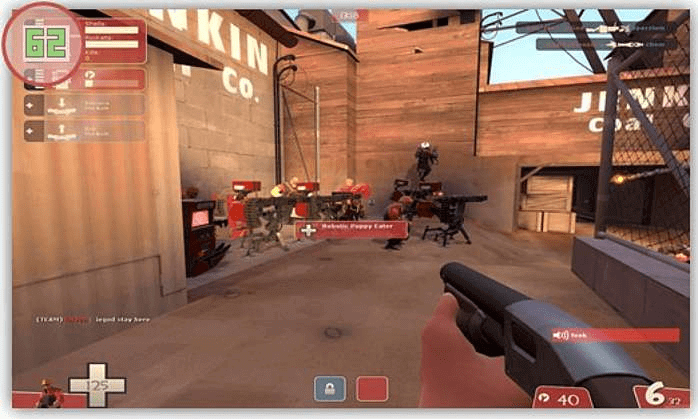 Step 5. To stop recording, press "F12" on your keyboard (or the "Record" button in Bandicam) again.
Download: https://www.bandicam.com/
Conclusion
Various TF2 recorders allow capturing gameplay easily. This post shows three appropriate tools, providing gameplay capturing with good quality and enough FPS power. Besides, detailed guides are also given. 
Among those options, EaseUS RecExperts is the most suitable one for beginners. You can easily try it to capture TF2 gameplay and trim the recordings without effort.
FAQs About How to Record TF2
You may still want to know more about this topic. There are the answers to some frequently asked questions, and you can continue reading to get more information.
1. How do I record a replay in TF2?
For replays, this tool must connect to a server that enables the feature. A server supporting video replays can be identified by the filmstrip icon next to the server's name in the browser list. Note that replays cannot be recorded on listening to servers, i.e., local servers created through the "Create Server" option in the main menu.
2. Is Team Fortress 2 offline?
If you want to play offline, there aren't missions, and there is no story mode, but you can always play against bots in offline mode. The essence of TF2 is located in the community of different players of the in-game chat. The bots have different difficulty levels, which you can choose, and they can be pretty tough for a new player.
3. Where are TF2 demos saved?
The demos are stored in folder C://Program Files /x86/Steam/steamapps/common/TF2. In that folder, you can view the TF2 demos saved as whatever you named them. To play the demo, type "demo name" in the console. If the answers cannot as help well, go to TF2 demo commands. 
About the Author

Melissa is a sophisticated editor for EaseUS in tech blog writing. She is proficient in writing articles related to multimedia tools including screen recording, video editing, and PDF file conversion. Also, she's starting to write blogs about data security, including articles about data recovery, disk partitioning, data backup, etc.